6 Interesting Greenery Ideas to Use Leaves for Your Wedding
2019-12-31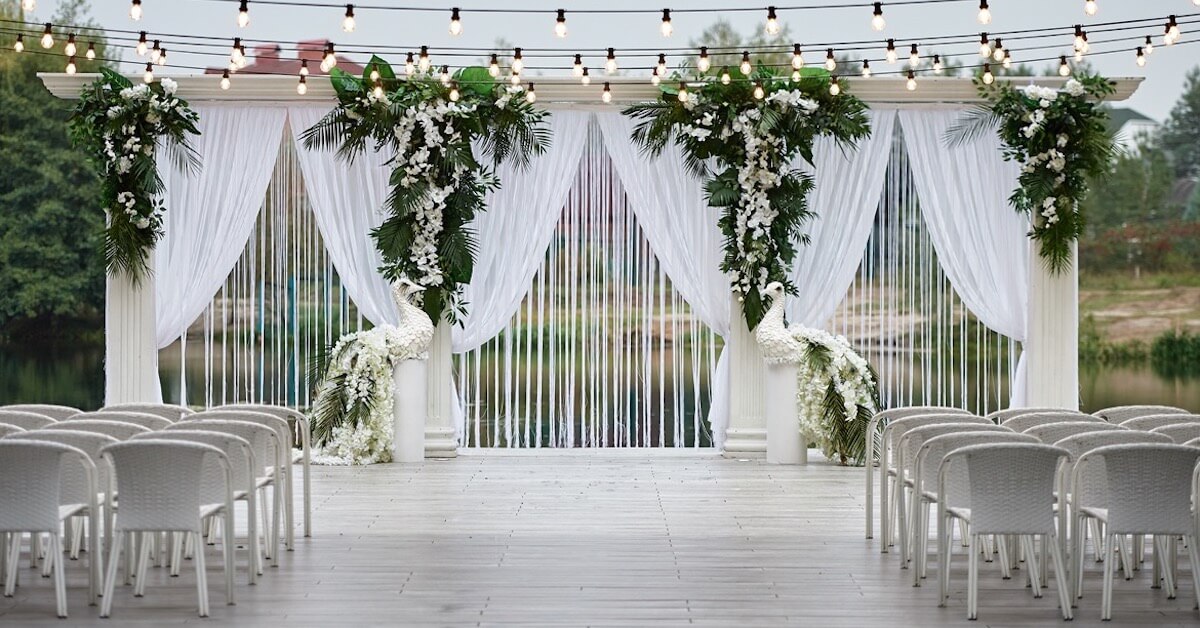 When it comes to aesthetic foliage in weddings, flowers are the first to come to mind. However, for a more chic, organic, or tropical look, other kinds of foliage and greenery can be used to enhance the visual elements of your wedding venues instead.
Whether you're planning a rustic or garden wedding, look to these beautiful and versatile leaves – they can be a fun yet elegant addition to your wedding décor.
1. Spruce up your table setting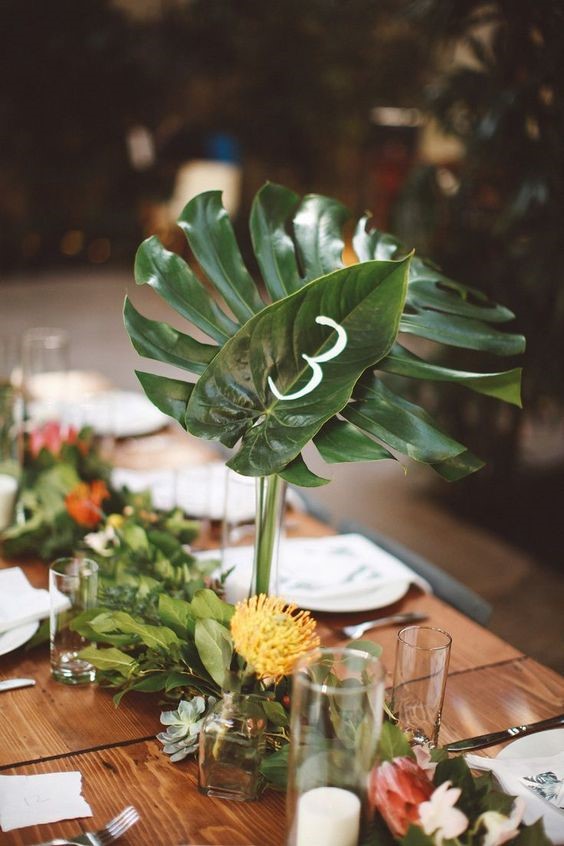 Source: Martha Stewart Weddings
Oversized leaves can serve as a contemporary placemat upon which you can set your crockery and cutlery. To add a personal touch, you can even use metallic markers to write your guests' names onto the leaves as a unique name card.
It is common practice to use floral blooms as your table centrepieces, but using leaves can work just as well too! You can decorate the table with leafy garlands or place stalks of leaves in a clear, transparent vase. If you plan to use large tropical leaves from plants like philodendron, you may even write your table numbers on them for a DIY table number stand.
2. Transform your chair décor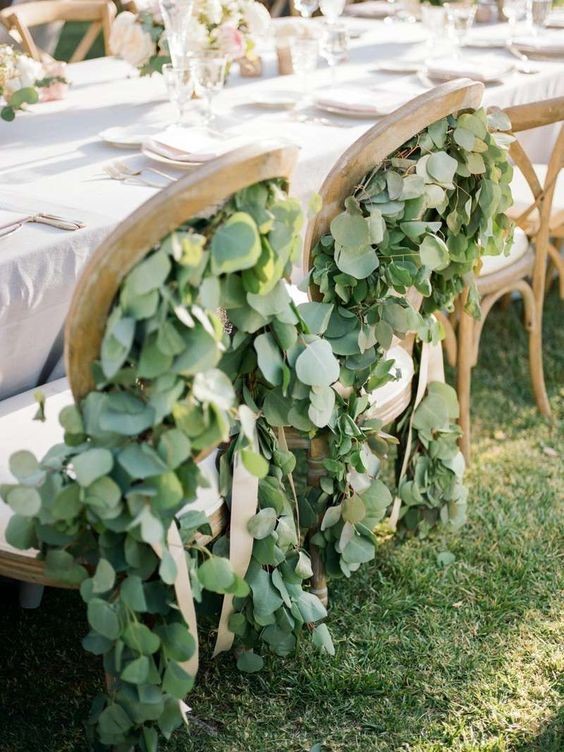 Source: Anna Delores Photography
Turn basic white chairs into the perfect rustic and elegant seats for your guests. No matter where your wedding location is, leafy fronds and palms can function as ideal aesthetic accents to your wedding. Hang them from the backs of chairs as a modern alternative to fussy chair covers, or along the bride and groom's table with complimentary ribbons, tulle, or fairy lights to make them pop.
3. Wedding stationary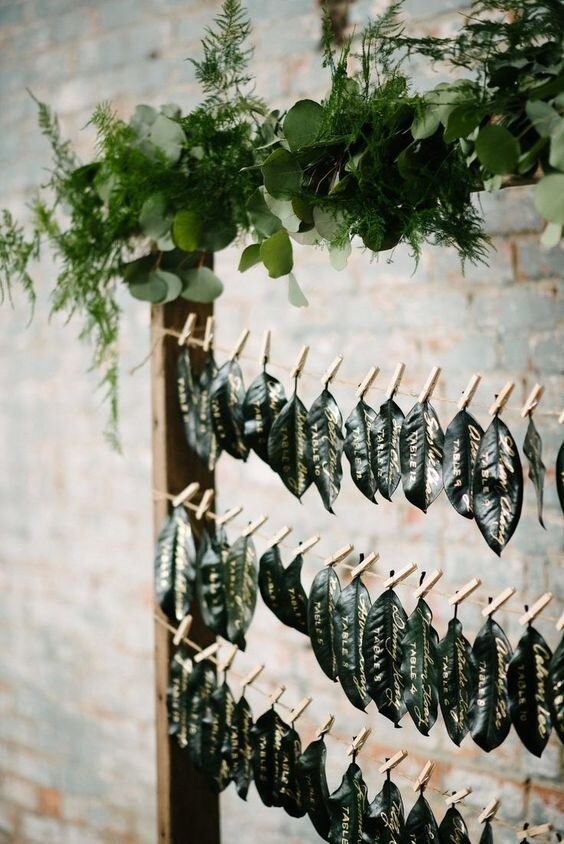 Source: Ivory & Beau
If you're having a foliage-inspired wedding, jazz up your wedding stationery with palm tree-inspired designs. From RSVP cards to wedding invites, plan with your wedding planner on the ideal design that provides your guests with a preview of the celebration. You can also use leaf-shaped seating cards and add chic calligraphy for the guest names, or even set up your wedding's seating chart with leaf-print accents.
4. Flaunt the perfect ride
o matter what kind of fancy ride you'll be driving off with, skip the floral blooms and go for a modern arrangement with lush greens for the hood. You can use a simple magnolia-leaf wreath attached to the front of the car, or dusty miller and eucalyptus leaves to add a clean and elegant look to your ride.
5. Hanging décor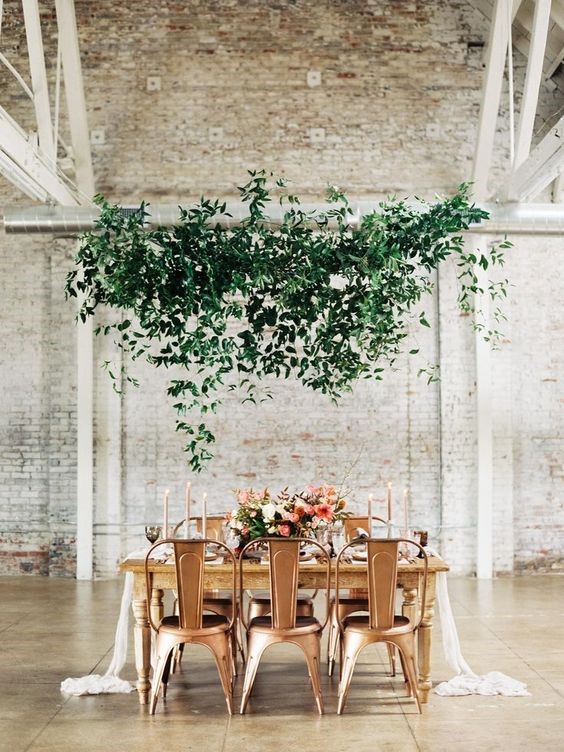 Source: Luna De Mare Photography
Elevate your wedding receptions with beautiful leaves hanging from above. From greenery garlands to statement light fixtures that are covered in delicate vines, there are countless ways to take your décor to new heights. Consider a variety of textured greens which can also be wrapped around chandeliers or be paired with tea lights, as these can create a simple yet impactful visual statement to your décor.
6. Alternative to floral bouquets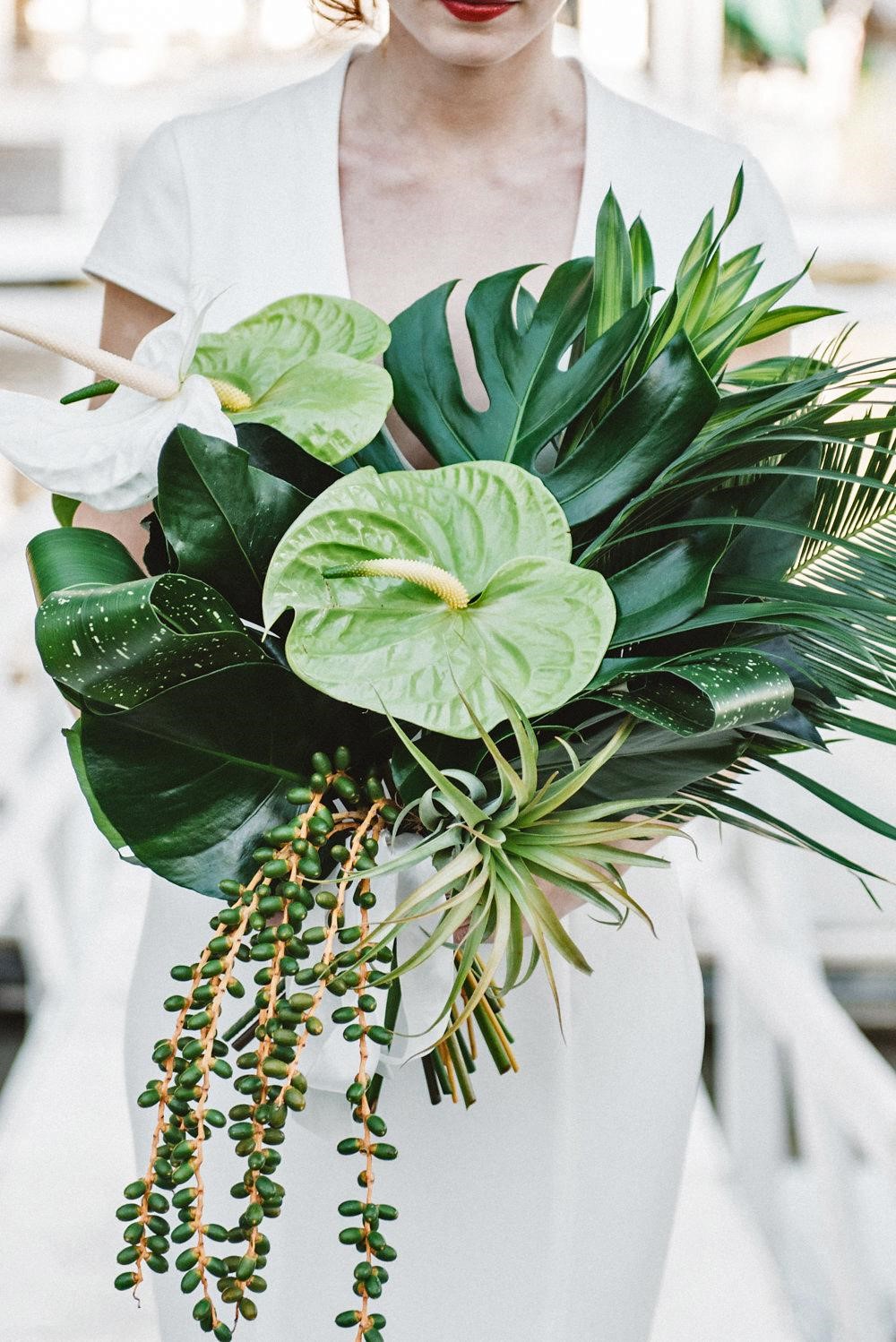 Source: Cari Courtright Photography
If you're feeling bold, you can try skipping floral arrangements for your wedding bouquet. Using an all-green mix of various textured leaves delivers the perfect statement-making bouquet to walk down the aisle with, and will really stand out in your wedding photographs. You can also consider creating a minimalist impression by using single-stem bouquets with an oversize tropical leaf like the Monstera Deliciousa to pair with a single flower of your choice.