7 factors to remember when planning for a destination wedding
2017-10-12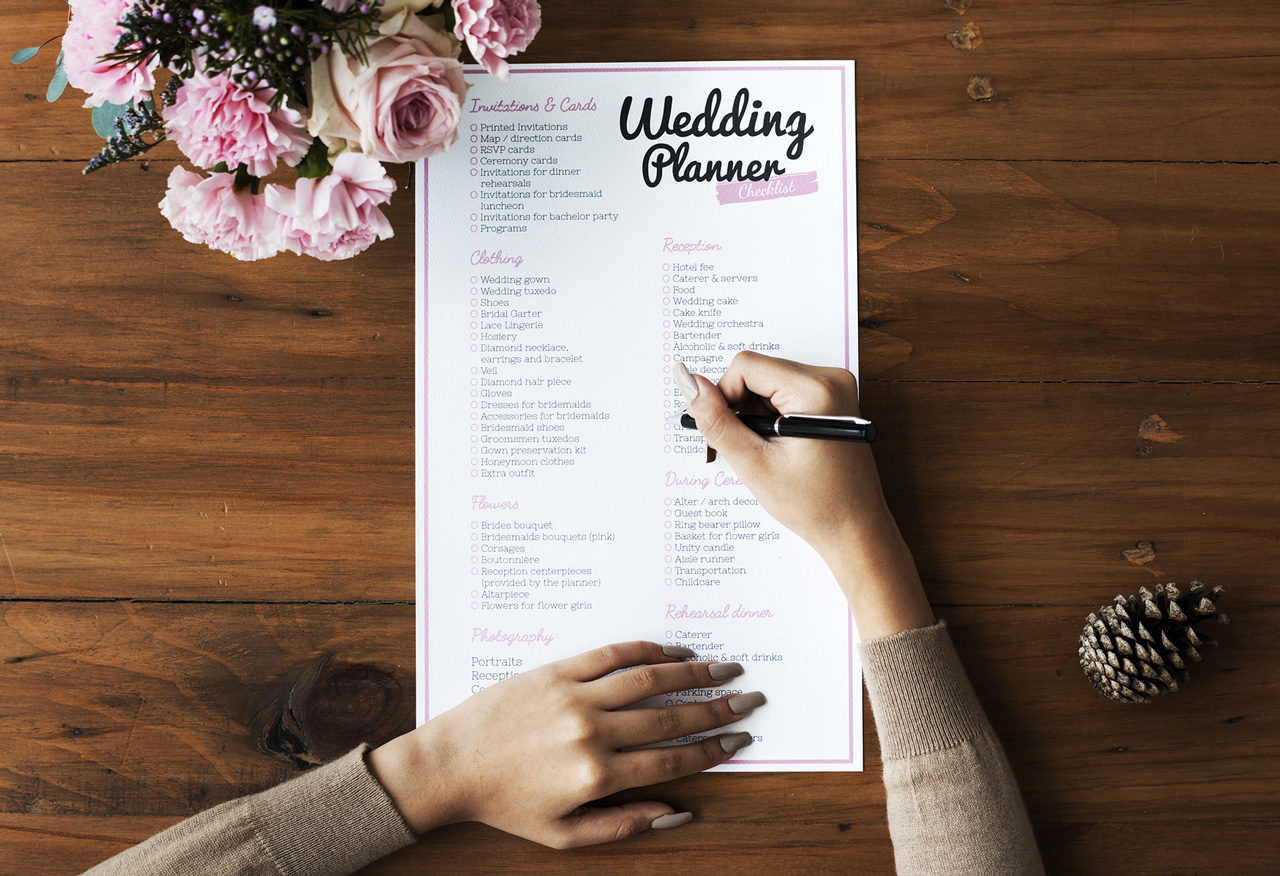 Planning for a destination wedding can be both exciting and overwhelming. However, it can be a lot to take on especially if you are not planning to hire a local wedding planner. Here are 7 important factors for you to keep in mind when planning your destination wedding to ensure it runs as smoothly as possible.
Check the local calendar
You might have a significant date set aside for your wedding day. However, keep in mind that each country has their own set of festivals and holidays. By checking on this, you're saving yourself from any additional confusion that might occur because of the local festival or holiday and overpaying for services that might be a result of these festivals/holidays.
For example, if your desired wedding day coincides with a national holiday or a religious festival, you might not be able to find any vendors or venues that is able to cater to your needs. In the event that you are able to, you will also need to consider other factors such as traffic and its impact on your wedding and guests.
Guest entertainment
As destination weddings usually last a few days or even a week, planning for entertainment refers to more than just your typical wedding day dinner and dance. Entertainment for destination wedding is usually spread over a few days. This is to give your guests a memorable time and to leave them with a great memory of your wedding. After all, they have taken the time and money to celebrate your special day with you.
However, this does not mean you should have something planned for every hour. Find a balance between planning activities as well as ensuring that they have enough leisure time for themselves.
Get everything in writing
Be it overseas or in your hometown, it's best to get everything down in writing. By doing this, you are protecting both the vendor and yourself from any possible mishaps as well as ensuring that the both of you are on the same page about the package and terms you've settled on. This will also help ensure that you're getting your money's worth.
Account for weather
As Singaporeans, we are mostly accustomed to only two types of weather - sun and rain. However, if you're planning to get married overseas, you also need to consider other weather elements as well.
For example, if you're planning to get married on a beach, the wind and the sun should be taken into consideration. This is important as you will then be able to decide on your hairstyle and dress as well as other logistical considerations such as securing your decorations. It will also help you decide if you want to put up shelters for your ceremony.
Travel-friendly wedding dress
Other than your spouse and you, one of the more important parts of your wedding is probably your wedding dress. Because of that, it is advised to get a dress that is something you love and is travel-friendly. This refers to dresses that are not big or puffy and with a lot of material. Additionally, you should try not to include it as check-in luggage in order to reduce chances of it being lost or delayed at the airport.
Alternatively, you can also consider getting a dress from the country you're holding your wedding to save yourself this hassle.
Do your homework on legalities
If your destination wedding is going to include a legal ceremony, it is critical to remember to check the country's requirements on having a legal ceremony. This is important as certain countries require you to be in the country for a certain period in order to be eligible. On top of that, you might also be required to translate and acquire certain documents, which might take more time than you might have anticipated.
Work expectations
Work ethics and standards differ all over the world. With this in mind, be prepared to have a different experience when you're liaising with vendors and sourcing for different services. You should not expect things to be the same as it is in your hometown but instead; adjust to the country's ways. This might also help you be a less anxious and more stress-free bride. After all, when in Rome, do as the Romans do.