7 Recommended Places In Singapore For Wedding Gown Alterations
2019-07-30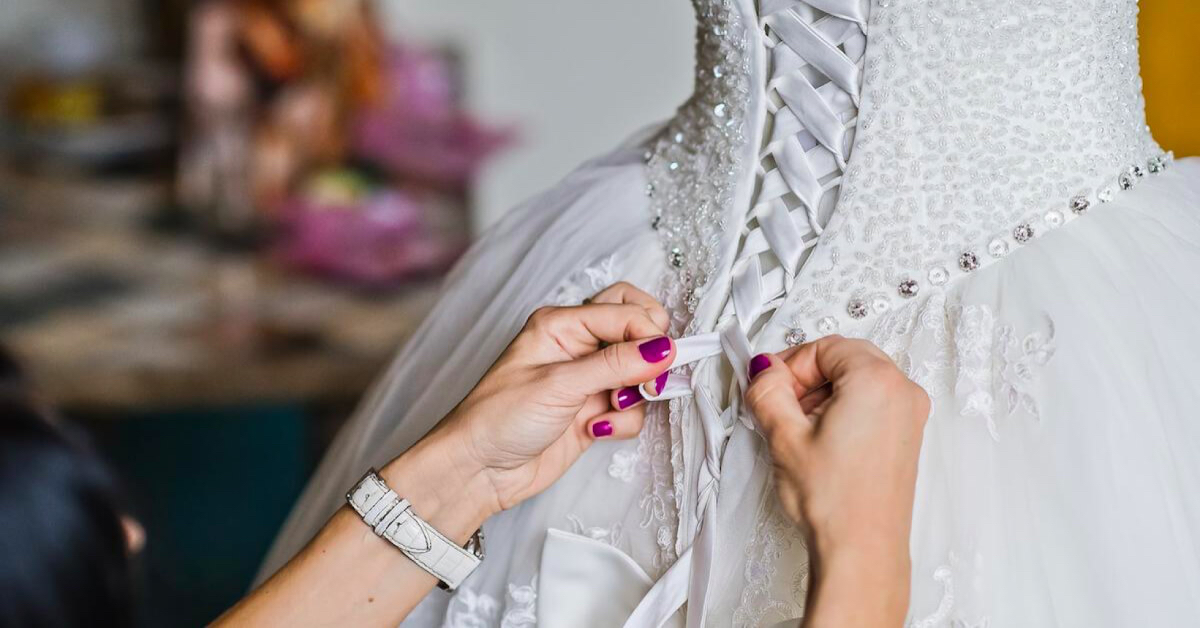 While many look to bridal shops for the perfect wedding gown, it's common for budget-conscious brides-to-be to turn to e-commerce sites for cost-friendly alternatives that look just as gorgeous. However, it's understood that even with thorough research, the dress you receive can either be a hit or miss, so we dove into various forums to suss out recommended tailors who have previously helped other brides to get that perfect fit: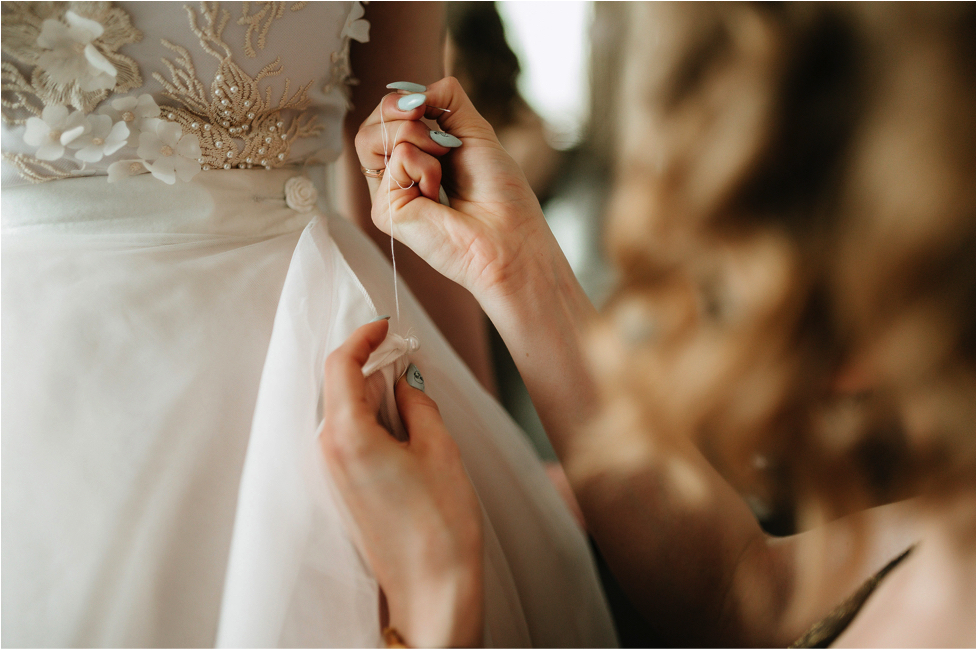 1. Alt-To-Fit
Great for those who live in the West, Alt-To-Fit is an alteration specialist just 5 minutes away from Clementi MRT. Helmed by friendly owners and seamstresses who have more than 30 years of experience under their belts, it has been said that all they need is one look at your dress to know what's wrong with it, and reviews often rave about their ability to help resize or refashion ill-fitting gowns.
Address: Blk 433 Clementi Ave 3, #01-268, Singapore 120433
Opening Hours: Mon - Sat: 10AM - 7PM
Telephone: 8798 2566
Website: http://alttofit.com/
2. Haute Alteration Initiative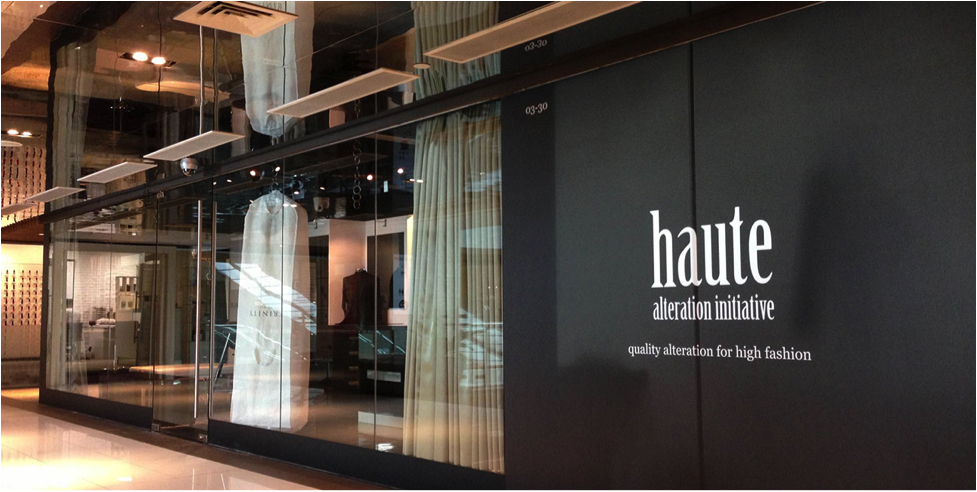 Source: Mandarin Gallery
If your gown is more haute couture than most, consider heading down to Haute Alteration Initiative at Mandarin Gallery. While prices are steeper here, it is conveniently located in town and has been touted to be the go-to place for intricate garments with delicate embellishments and materials like lace and organza. Successful projects worked on include wedding gowns by Vera Wang, Jenny Packham, and Oscar de la Renta!
As a bonus, the alteration service is actually by social enterprise A-Changin' Ltd, which hires and helps out single mothers, out-of-work women, and older women.
Address: 333A Orchard Road, #03-30 Mandarin Gallery, Singapore 238897
Opening Hours: Mon - Sat: 11AM - 8PM | Sun: 11AM - 6PM
Telephone: 8228 0020
Website: http://www.alteration.com.sg/
3. Meng Yee Express Alteration
Hidden on the 4th storey of Far East Plaza, Meng Yee Express Alteration might look unassuming, but this family-run business has been going strong for over two decades. This is because of their affordable prices and efficient alteration services, and almost every review mentions that they provide excellent customer service!
Address: 14 Scotts Road, #04-104 Far East Plaza, Singapore 228213
Opening Hours: Mon - Sat: 10AM - 8.30PM | Sun: 12PM - 6PM
Telephone: 6738 1764
Website: https://www.facebook.com/Meng-Yee-Express-Alteration-227694647375335/
4. Michelle's Alteration
Also quietly nestled in Far East Plaza, Michelle's Alteration is yet another humble establishment that has been around for over two decades. Highly-raved by graduate brides for its cost-friendly rates, speedy alteration services, and skilled workmanship, it's safe to say that this shop is one of many brides' top favourites.
Address: 14 Scotts Road, #03-126 Far East Plaza, Singapore 228213
Opening Hours: Mon - Fri: 11AM - 8PM | Sun: 11AM - 7PM
Telephone: 6737 8238
Website: https://www.facebook.com/MichelleAlteration/
5. The Alteration Studio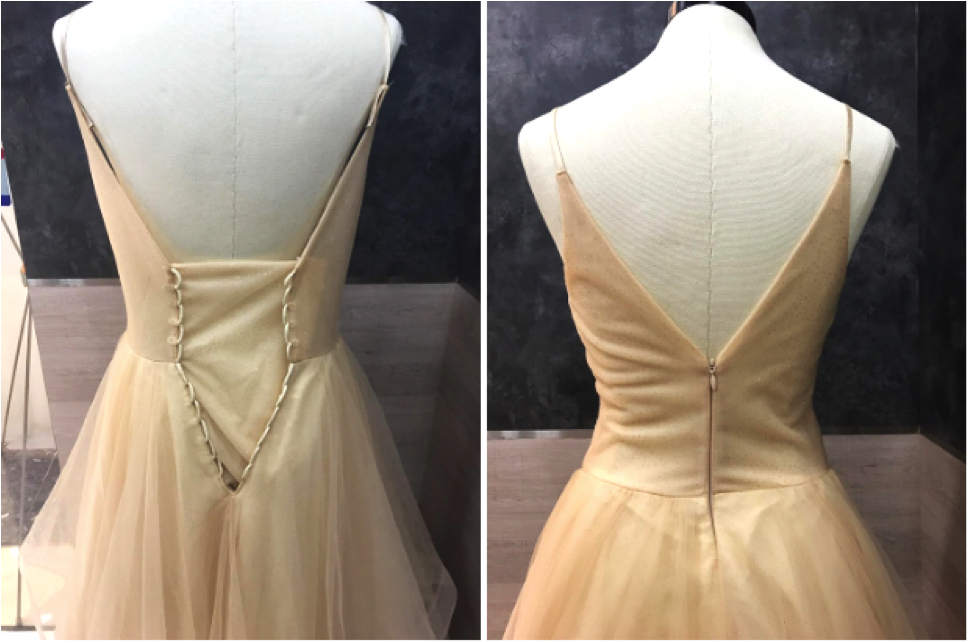 Source: The Alteration Studio
Left: Before; Right: After | A gown with a corset design was completely reconstructed to have an invisible zip closure instead!
The Alteration Studio is one of the least mentioned stores in this list, but with all kinds of alteration services available from dress length and waist diameter to neckline and bra pads adjustments, it is still worth checking out. Plus, they pride themselves on keeping up to date with the latest wedding gown trends, so you can rest assured that any alterations made will definitely not look gaudy.
Address: 1 Raffles Link, #B1-06 City Link Mall, Singapore 039393 (Within Reward Laundry)
Opening Hours: Mon - Fri: 9AM - 6PM | Sat - Sun: 10AM - 6PM (Appointments required on weekends)
Telephone: 6534 4843
Website: http://alterationstudio.sg/wedding_services/
6. Venus Ladies Dressmakers
Run by two friendly and skilful ladies, Venus Ladies Dressmakers at Katong Shopping Centre is said to be able to do same-day alterations for wedding, evening, and bridesmaids gowns. Pricing is reasonable and starts around $20, and if you intend to sell the gown in the future, temporary alterations are also available!
Address: 865 Mountbatten Rd, #B1-115, Singapore 437844
Opening Hours: Mon - Sat: 10.30AM - 7.30PM
Telephone: 6346 2378
7. Yin Yin Fashions
For working brides-to-be out there, Yin Yin Fashions is yet another alteration specialist conveniently located in the CBD. Running this store is a dressmaker who's been at it since 1976, and the facts speak for themselves – plenty of reviews recommending Yin Yin Fashions sung praises about her professionalism, speed, and workmanship.
Address: 1 Tanjong Pagar Plaza, #02-16, Singapore 082001
Opening Hours: Mon - Sat: 10AM - 8PM
Telephone: 6221 7320