Affordable Wedding Venues In SG | Unique Outdoor Locations
2021-08-23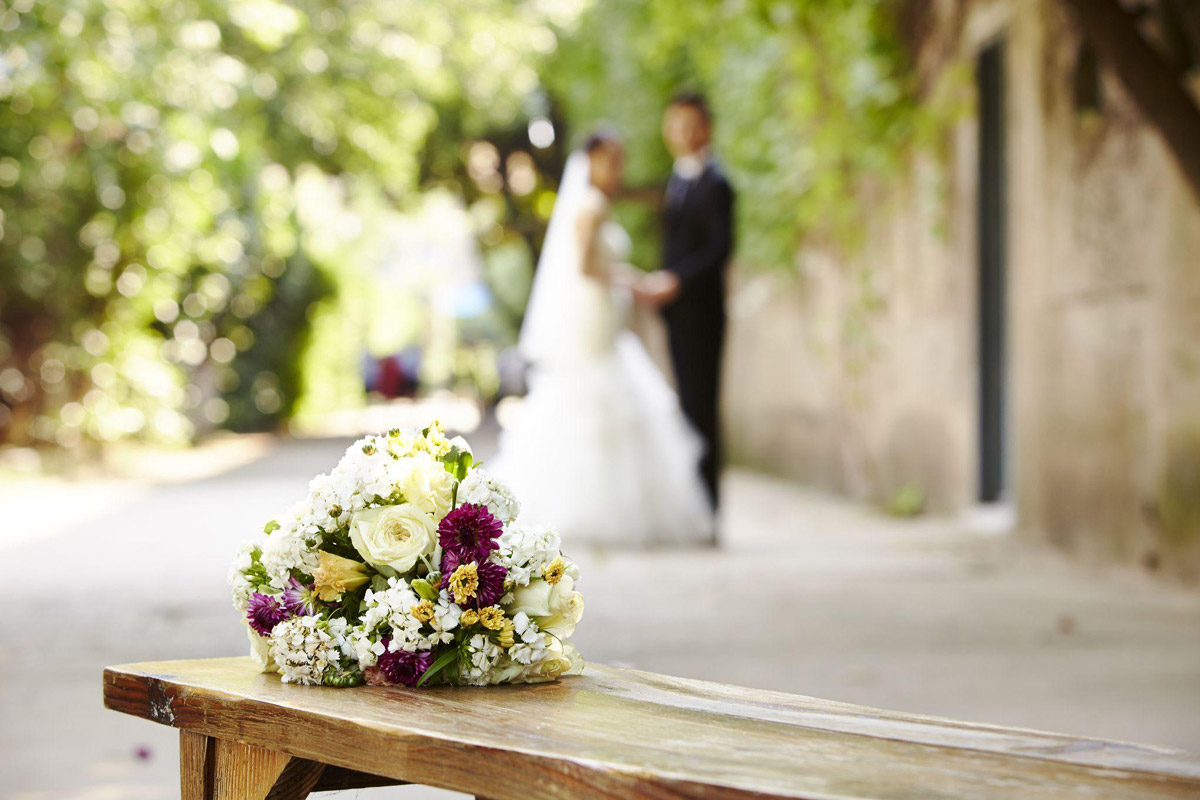 Unique Outdoor Gardens | Affordable Wedding Venues in Singapore
Choose from these ideal locations for the perfect wedding venue to celebrate the eternal love between you and your significant other.
Seek out the wedding venue that befits your love story
Selecting the perfect venue to celebrate your wedding is the key to having a splendid time with your loved ones. At Blissful Brides, our team is committed to helping couples fulfil their hearts' desires by offering information on an array of vendors.
Whether you fancy a ballroom with luxurious high ceilings or a simple yet alluring venue in a lovely park, you are sure to find a vendor with the perfect location for your dream wedding right here in Singapore!
Besides serving as the location to seal the union between you and your significant other, a wedding reception offers precious quality time for the newlyweds and their loved ones. Filled with laughter and joy, your wedding reception is essential to your wedding — it offers you the space to engage in meaningful conversations with family and friends who have gathered to witness your big day.
Choosing your ideal location is paramount: it sets the mood and atmosphere for your wedding reception. A warmly lit and tranquil outdoor environment creates an intimate ambience, while a spacious ballroom with stunning chandeliers highlights the extravagant aspect of the reception.
The magnificent ballrooms offered by our excellent vendors would delight couples that wish to have a modern wedding set in a stunning and grand location. However, if you're leaning towards the former, hoping to bask in the beauty of magnificent Mother Nature on your wedding day, a garden venue might be just what you're looking for!
Picture yourself celebrating your wedding surrounded by beautiful blooms in an exquisite garden, enhanced with a string full of captivating fairy lights to offer that extra spark to your magical day. With glorious natural light that outdoor venues offer, your photographer can easily capture splendid shots on your special day.
Say goodbye to complicated lighting or unintended shadows that come between you and your picture-perfect wedding. What's more, if you've set your eyes on a gorgeous garden, you'll be treated with wonderful blooms of a picturesque backdrop for your wedding shots.
Do you find yourself lost among the sea of wedding venues, all with their own charm? Then, one tip for couples about to tie the knot is to decide on the type of wedding they prefer to hold, before finding the best and most affordable one to match your wishes!
Perhaps, you may want to organise your wedding reception at a small café where you and your partner had your first date — it's sure to add a personal and unique touch to the reception. Along this thread of injecting symbolic meaning into the venue, it's no wonder that more couples are opting for receptions at their chosen restaurant or café.
For couples who have an idea of their preferred ambience but not so much of an exact venue, then fret not because we've compiled some of the most incredible vendors in Singapore here!
If you're looking for a comfortable and relaxed environment to put your guests at ease, then narrow down your search for an intimate wedding venue. Going for a small wedding reception is also an excellent way to keep it affordable and offer you more quality time with your loved ones.
Our vendors offer exceptional levels of dedication and service and are easily some of the best in the wedding industry. To discover the leading wedding reception locations in Singapore, have a look at our website to find out more about the various possible locations. Once you've narrowed your search, feel free to contact our friendly vendors. They'll be sure to help you find the one, true venue in Singapore that matches how you envision your wedding to be.
FAQ
1. How much of my wedding budget should be allocated for the venue?
For most couples, the venue can amount to half of their wedding budget. However, this usually includes wedding food catering since many restaurants or hotels offer such services as part of the package.
An average wedding cost in Singapore is between $30,000 to $50,000. If you wish to keep to a tight budget, here are some tips: consider hosting an intimate wedding or, instead of a weekend dinner at a grand hotel, opt for a weekend luncheon and reception.
2. What is an intimate wedding?
An intimate wedding is typically a smaller reception with approximately 50 or fewer guests. Many couples choose intimate weddings for several reasons, namely, to keep to a tight budget, maximise intentionality by spending quality time with a smaller group or ensure safety and adherence to COVID-19 safety measures.
Additionally, intimate weddings have been gaining popularity, with more opportunities to customise door gifts, food, and adopt unconventional attire for both the couple and guests!
3. What do couples look for in a wedding venue?
While budget is a significant factor, there are several other factors to consider as you go about venue-hunting. You'd want to choose a location that aligns or even enhances your wedding theme (e.g. a lavish ballroom for an elegant event or an adorable café for a cosy atmosphere) — allowing you and your guests to feel comfortable in the space.
Bear in mind that you need a wedding venue spacious enough to contain all of your guests. Lastly, be sure to check if there are added costs to your customised requests and if you would need to bring in other vendors.
4. Why might outdoor weddings be more affordable?
Outdoor weddings can be more affordable, especially if you wish to host your event in a lovely garden with a natural backdrop. In this way, you'll save on decorations for a photo booth as well as your wedding flowers.
However, there are also other considerations especially when it comes to weather conditions. For instance, a cooled tentage would be necessary in some cases to protect your guests from the rain or heat. An indoor wedding might be more affordable at times, because of various deals the vendor might offer such as logistical costs, food, music, and more.
5. Who typically pays for the wedding?
Traditionally, both the bride's and groom's parents bear the entire cost or fork out a substantial amount. But now, modern couples are paying for their wedding and receiving less financial help from their parents. Because the one who pays for the wedding usually has more say in the expenses, covering their own reception cost allows the couple to make the final decisions.