Do's And Don'ts To Remember When Picking Your Maid Of Honour
2022-01-17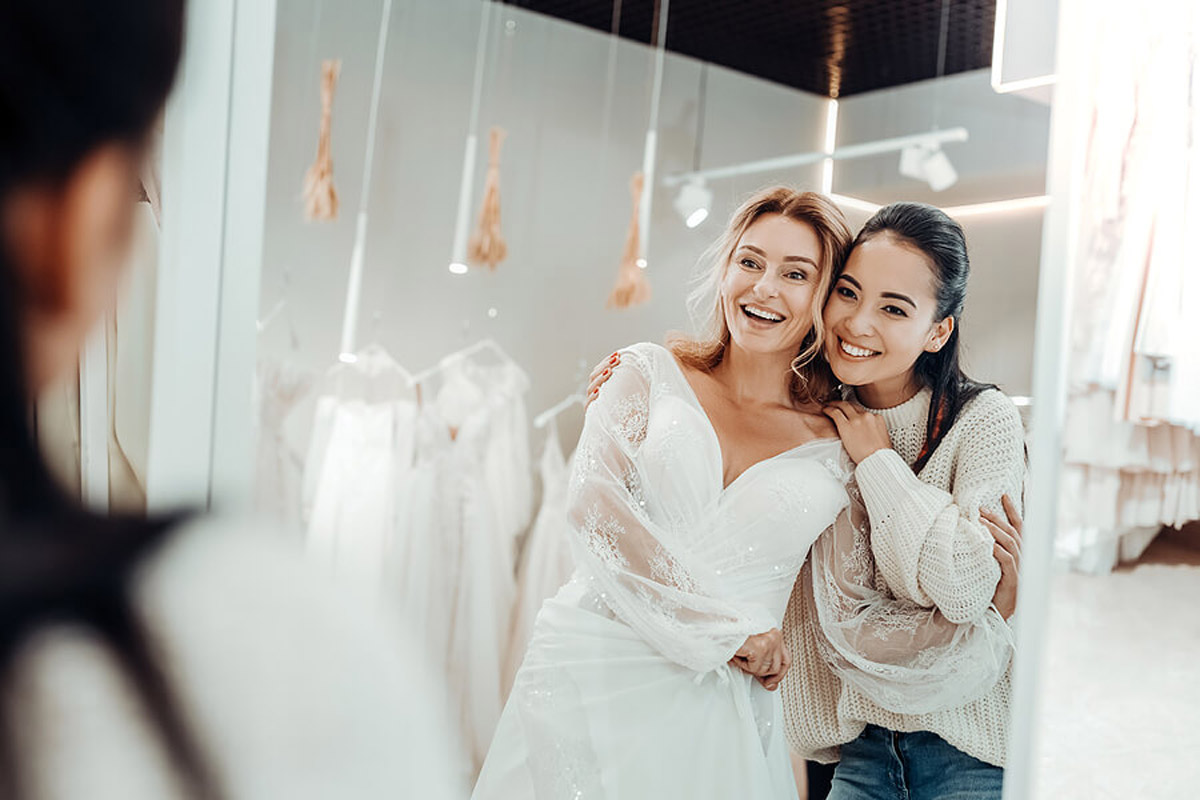 Some brides have sisters or best friends whom they already picked as their maid of honours as early as kindergarten - and remained close friends until their special day. At the same time, other brides have a hard time narrowing down the names of who should be their bridesmaids, much less choosing one person to stand above the rest as a maid of honour! With so many personal feelings and expectations involved, choosing the right person for the job can be daunting.
It is unsurprising if you have no idea where to begin or wonder if there are unsaid rules for choosing a maid of honour. The task of placing one person above another is not always easy, and physically bringing family and future family into the mix certainly does not help. If you find yourself in this sticky situation, keep reading as we cover the do's and don'ts to help you choose your maid of honour!
Do make sure your nominees understand the responsibility
For the most part, weddings are a once in a lifetime event, and undeniably so, your maid of honour plays a massive role in making this special day successful! You would need a maid of honour who can ease your nerves when you have cold feet while also executing her responsibilities well, staying grounded for every situation.
Because your wedding entourage can either make or break the wedding, having your maid of honour takes her role seriously is vital to ensure that your special day goes smoothly and that they can resolve or overcome hiccups. So, the first thing you should do is ensure the people on your list are responsible enough to fulfil their roles well and do away with the names of those who may not have much initiative or commitment to you.
Do think of family first
This rule applies if you have a close-knitted relationship with your sister! If she is your confidante and your long time BFF, it may be wise to choose your sister as your maid of honour. There is no denying that some friendships do last forever. However, there are occasions where you and your long-time BFF may outgrow each other, whereas your sister will always grow alongside you, no matter how far apart you may be physically.
Don't choose someone out of obligation
Choosing someone out of obligation can either turn out very well or very poorly. Aside from being responsible and close to you, your maid of honour should be someone you weigh and choose wholeheartedly. While it is essential that you choose within the family first, do not feel pressured to nominate your sister or best friend as your maid of honour out of the length of your friendship together or because of their status as family or BFF. While weddings are supposed to unite people, they can also potentially hurt your relationships with your family and friends, which is preventable when choosing wisely.
Don't feel pressured into making a decision
Much as weddings are about the family coming together; ultimately, the spotlight is on you and your partner. While you are expected to compromise on your choices and plans during the wedding to satisfy as many people as possible, your choice of maid of honour is your sole decision, and you should make this decision not out of guilt or pressure! Say your friend chose you as her maid of honour; it is unsurprising if she has the exact expectations from you and guilt trips you for the title in exchange. So, make your boundaries and choices clear.
More importantly, by virtue, friends or family members who genuinely wants to witness the happiest day of your life would respect your decisions and show up for you in whatever ways possible, title or not.
Conclusion
The time has come for you to decide on one of the most critical aspects of your special day: choosing your maid of honour! How can you possibly crown just one person in your life with this significant title? It is certainly not easy; however, the do's and don'ts listed above will hopefully help you narrow down your list and crown the one person deserving of this title!
At Blissful Brides, we understand how challenging it is to assemble an entourage for your wedding, and so our team is here to support you with other significant aspects of the wedding for ease of mind! Whether you are looking for bridal gowns, wedding photography packages in Singapore, or looking for affordable wedding venues, we have you covered! Feel free to contact us if you ever need any form of guidance or assistance for your wedding preparation - just fill up this form and leave the rest to us!