How to choose your perfect wedding ring
2017-02-28

After planning the date of your wedding, hiring multiple wedding planners and photographers, your next most important thing is the wedding ring. Most grooms would pick wedding bands, which have the same width throughout the ring whereas brides would mostly pick wedding rings, which can be customised to fit the engagement ring. Many people have much difficulty trying to pick a wedding ring or band as you would be picking a ring that you would wear for the next few decades of your life.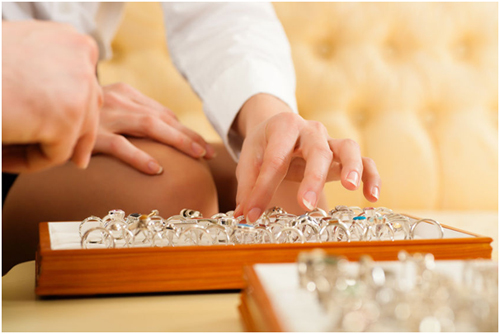 Before you buy wedding rings in Singapore, you should consider buying wedding insurance in case something goes wrong. When you are married, it is advisable to include all rings and bands on your household insurance. If they get stolen or go missing in the future, you would at least have your money back to buy a new ring.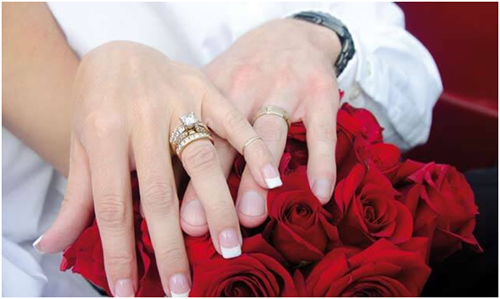 A way to get purchase your wedding ring or wedding band without regretting is to make sure that it fits your lifestyle. If you have a job that requires use of your hands such as typing, you should purchase a ring without a gemstone. You would be wearing your wedding ring or band for a long time so it shouldn't be a hindrance to you.
It is crucial to ensure that your engagement ring and wedding ring match each other. There are wedding bands in Singapore that are sold together with the engagement ring. Buying a set of wedding bands and the engagement ring together would save you money as well as the trouble of going around to each and every shop to find a ring or band that would match with your engagement ring.
Some wedding rings are sold to go with the engagement ring. If your engagement ring has a large gemstone in between, you should consider getting a shaped band or one that interlocks with the stone. Buying such a wedding ring would allow you to wear it with your engagement ring without worrying that they do not fit together.
The quality of your wedding ring is also important. If the metal of your ring or band is of poor quality, your ring may not last in the long run. The gemstone, if any, should also be of good quality. If the gemstone and the metal of your ring are of bad quality, your ring would be expected to break or split after a few years. In order to prevent this, you will need to make sure that the quality of the ring is very high.
The metal of your rings should also have the same metal. Metals wear differently so if your engagement ring and wedding ring are of different metal, you could wind up with two very different looking rings in just a few years. This could require you to spend more money to have it re-coated or painted over in order for it to match again, spending unnecessary money.
Choosing a ring can take a longer time than expected and you would be required to wait for the rings. When you are at the jeweller, you should know what kind of ring you'd like. Whether it is a wedding ring to match your engagement ring or a wedding band to be worn by its own, you should start your search early to find your perfect ring.