Living Coral: Plan a Pantone-Inspired Wedding for 2019
2019-02-14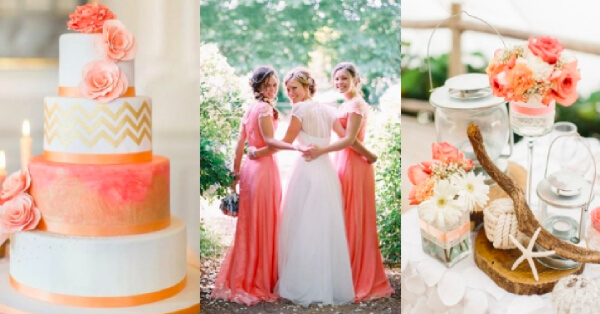 Source: (left to right) Cake Clicks, AliExpress & Pinterest
It's official, Pantone has recently announced the 2019 colour of the year – Living Coral. Describing the colour as vibrant yet mellow, engaging and one that has a lively presence on social media, brace yourselves to see an onslaught of living coral on your feed, in the malls and especially at weddings!
If you're still seeking inspiration for your wedding colour scheme, here's your answer! Trend aside, living coral has always had a prominent presence in weddings for its timelessness and easy compatibility with a variety of colours including light pink, blue and gold. If you're set on including this vibrant colour into your wedding, here are 5 ways to do so!
Wedding Invitations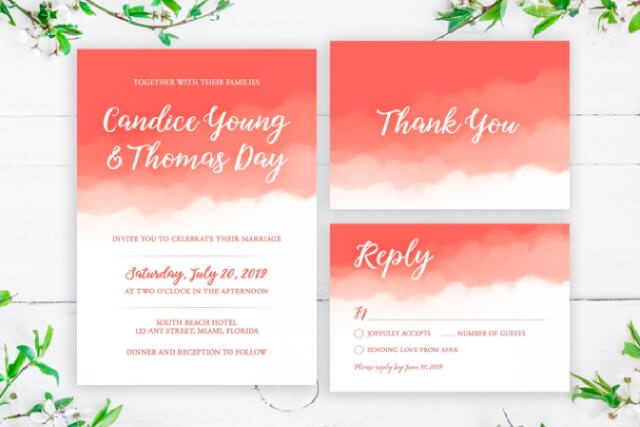 Source: Pinterest
Announce your big day with a trendy flair with coral-coloured invitations. With its vibrancy and representation of joy, coral is the perfect colour for any wedding theme – from garden weddings to wedding banquet. You may opt for a full-blown coral card or one with coral accents for a subtle touch. Either way, these coral invitation cards will be striking.
Wedding Blooms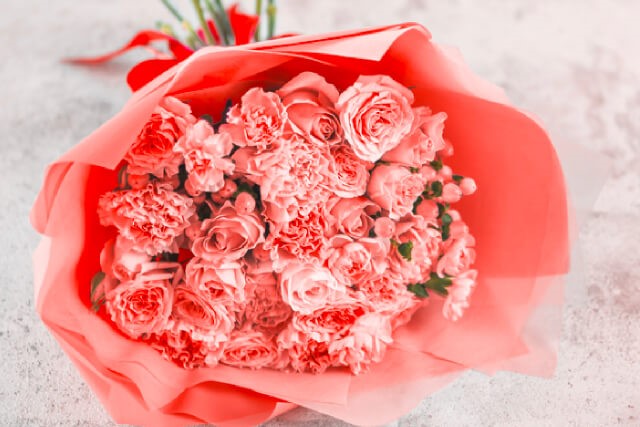 If there's one aspect that should reflect your colour scheme, it's your florals. Whether it's the bridal bouquet, bridesmaids bouquet or floral centrepieces, aim to incorporate coral blooms into them. These blooms can either take the lead or be designed as the secondary colour. Some examples of blooms to include are passion peach coral calla lily, peachy pink rose and peach-toned hydrangeas.
Bridesmaids Dresses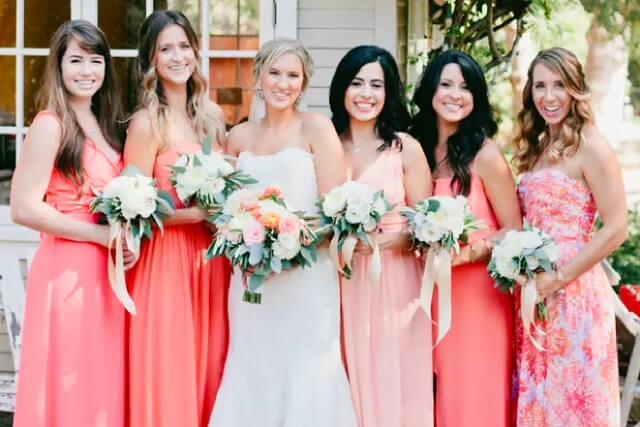 Source: The Knot
One obvious way to incorporate the trendy colour into your wedding is to dress your bridesmaids in it. Whether it's a uniformed coral colour or an ombre effect, coral bridesmaids dresses are sure to make a lively addition and statement to your wedding.
Table Decor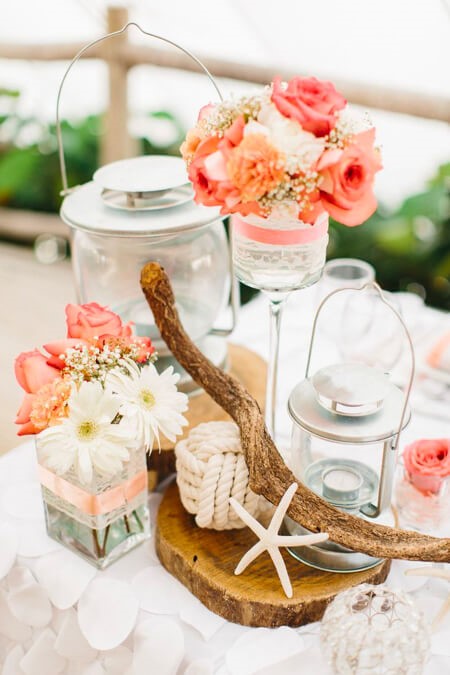 Source: Pinterest
Instead of coating the wedding venue in the colour of the year, incorporate subtle touches in the table decor. Include coral napkins, placemats or even a coral-coloured table-card. For an added pop, opt to for coloured utensils such as mint, teal or gold coloured ware.
Wedding Favours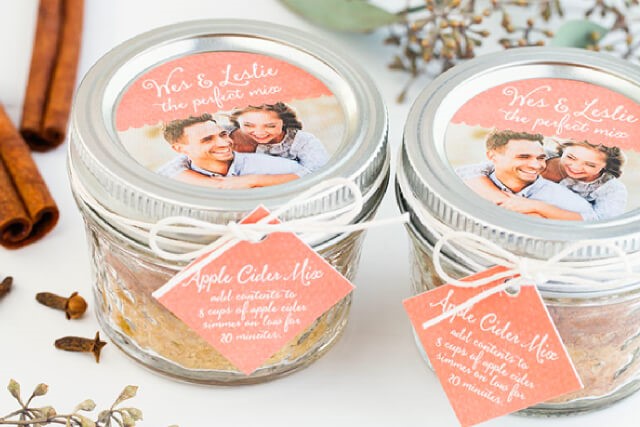 Source: evermine
One simple way to incorporate coral into your wedding is with wedding favours. Coral coloured gifts are ideal for the couple that prefers a subtle pop of colour over whole splashes of it. These wedding favours can range from simple coral-coloured packings to coral-coloured items such as candles.
There you have it, ways to include to colour of the year into your wedding. From making a bold statement to subtle hues, let us know which you prefer!