One Farrer Hotel is the One For You to Have a Fabulous Yet Safe COVID-19 Wedding
2021-08-18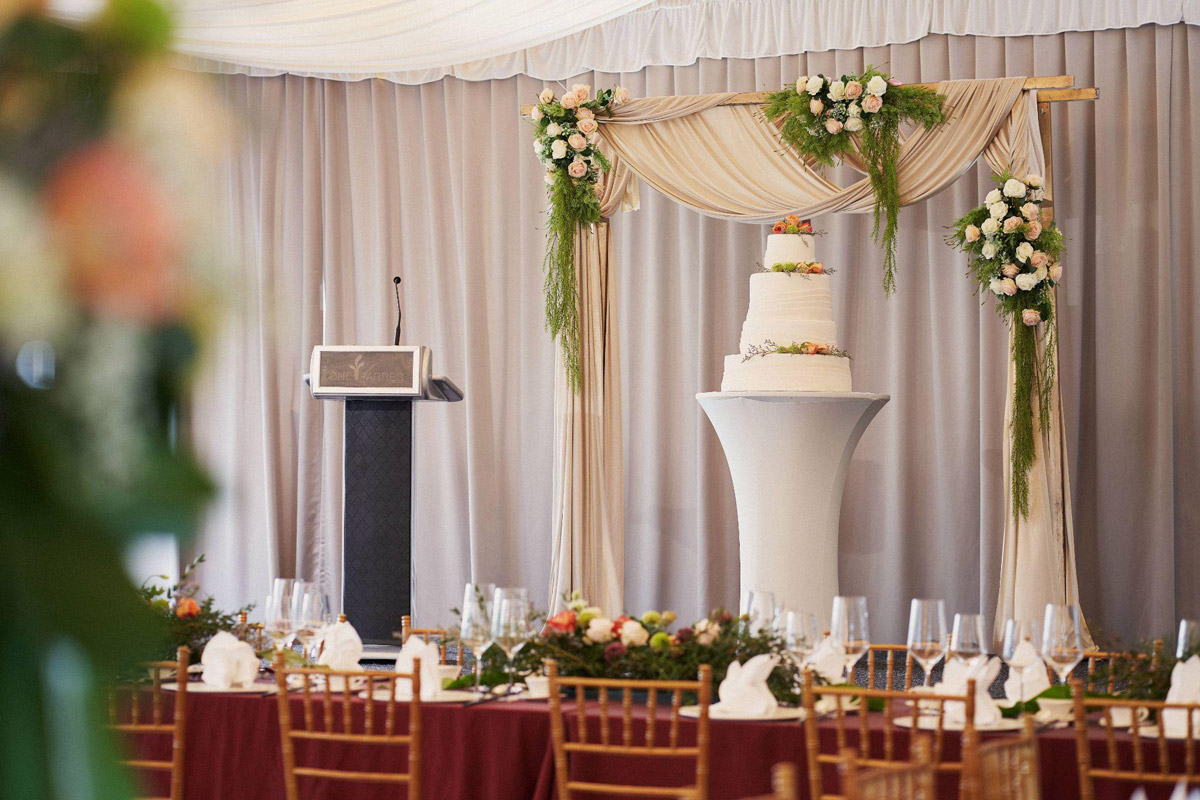 While Singapore continually relaxes COVID-19 restrictions and begins to revitalise the economy once again, we'll be seeing much fairer weather in the wedding industry soon. With wedding plans hopefully underway again soon, now's the time to capitalise on the best venues for your wedding solemnisation and banquets!
And what better vendor and venue to enlist the help of than One Farrer Hotel? Priding themselves on being the leading lifestyle retreat hotel-resort right in the heart of Farrer Park, the hotel's convenience and accessibility are unquestioned. Moreover, their reputation precedes itself as demonstrated through their commitment to upholding stellar standards in both hospitality and service.
Initial impressions of One Farrer Hotel as a viable wedding venue seem promising but how exactly can they manage to exceed your wedding expectations? Well, we're glad you asked.
A Grand Ball of a Time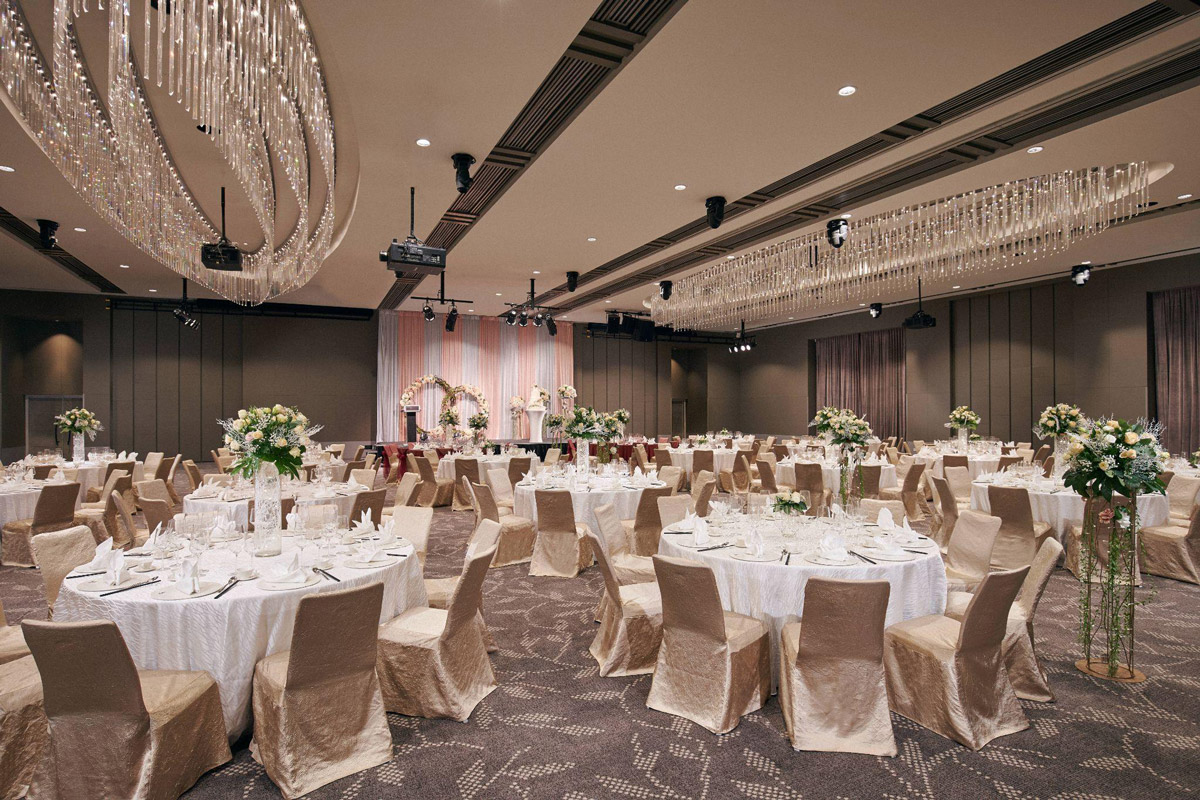 The Grand Ballroom
Yes, it's in the name itself. Their stunning Grand Ballroom is a magnificent architectural spectacle spanning an expansive 698 square metres without a single pillar in sight. Now, the absence of pillars isn't meant to question the room's structural integrity at all but instead, its impressive 5.7m high ceilings adorned with modern chandeliers ostensibly highlight the ornate room's splendour and elegance even more.
Even while adhering to social distancing guidelines, the Grand Ballroom is fully capable of accommodating up to 22 tables; safe to say, this ballroom can easily satisfy your wedding guestlist no matter how big (51 – 120 pax) or small (≤ 50 pax). So for couples seeking a resplendent room for wedding banquets, you and your guests can comfortably dine and indulge to your heart's content here.
Not to mention, the Grand Ballroom is thoroughly decked out with state-of-the-art technology including twin 4.5m screens and smart mood lighting to customise the ambience immaculately per table's request (yes, that's right, each table).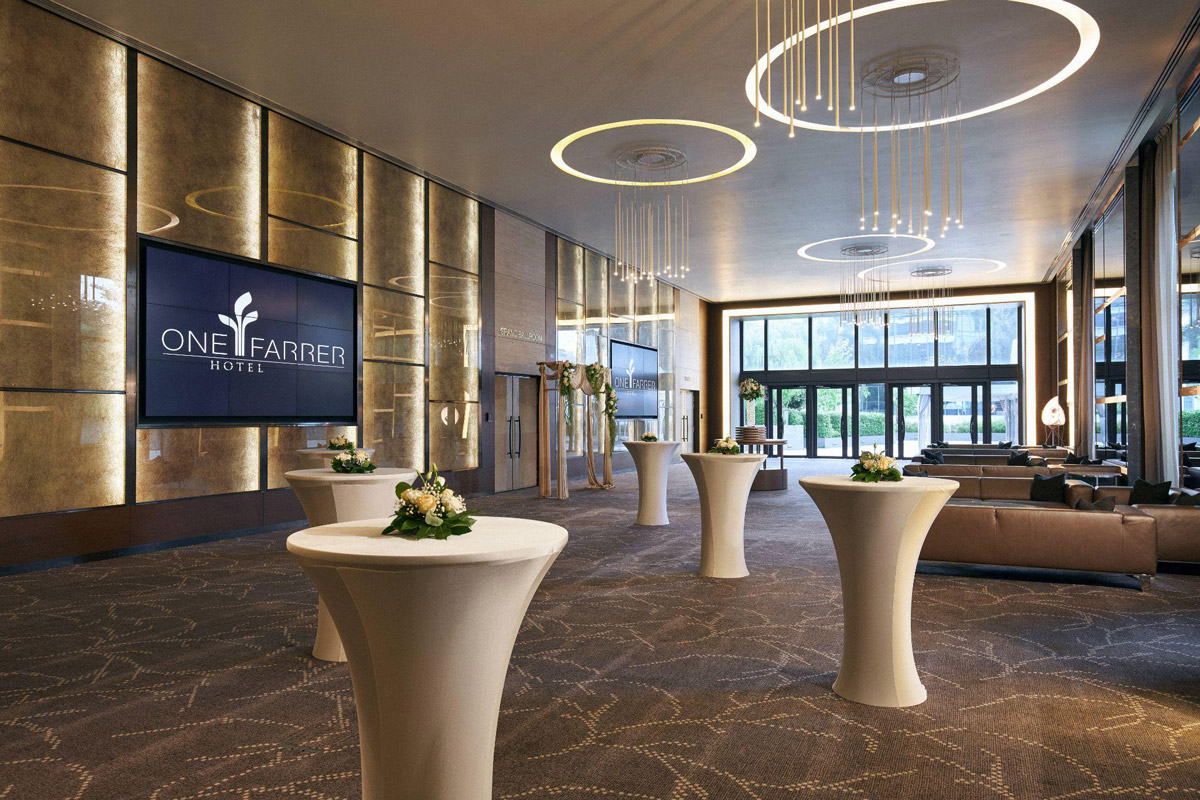 Ballroom Foyer
In between, couples and guests can also pop out to the adjacent Ballroom Foyer for some casual intermingling over cocktails and finger food. Unfortunately given current COVID-19 regulations, everyone is expected to stick to their assigned tables and groups of 5, so please do respect and follow the rules accordingly.
An Epic Epicurean Delight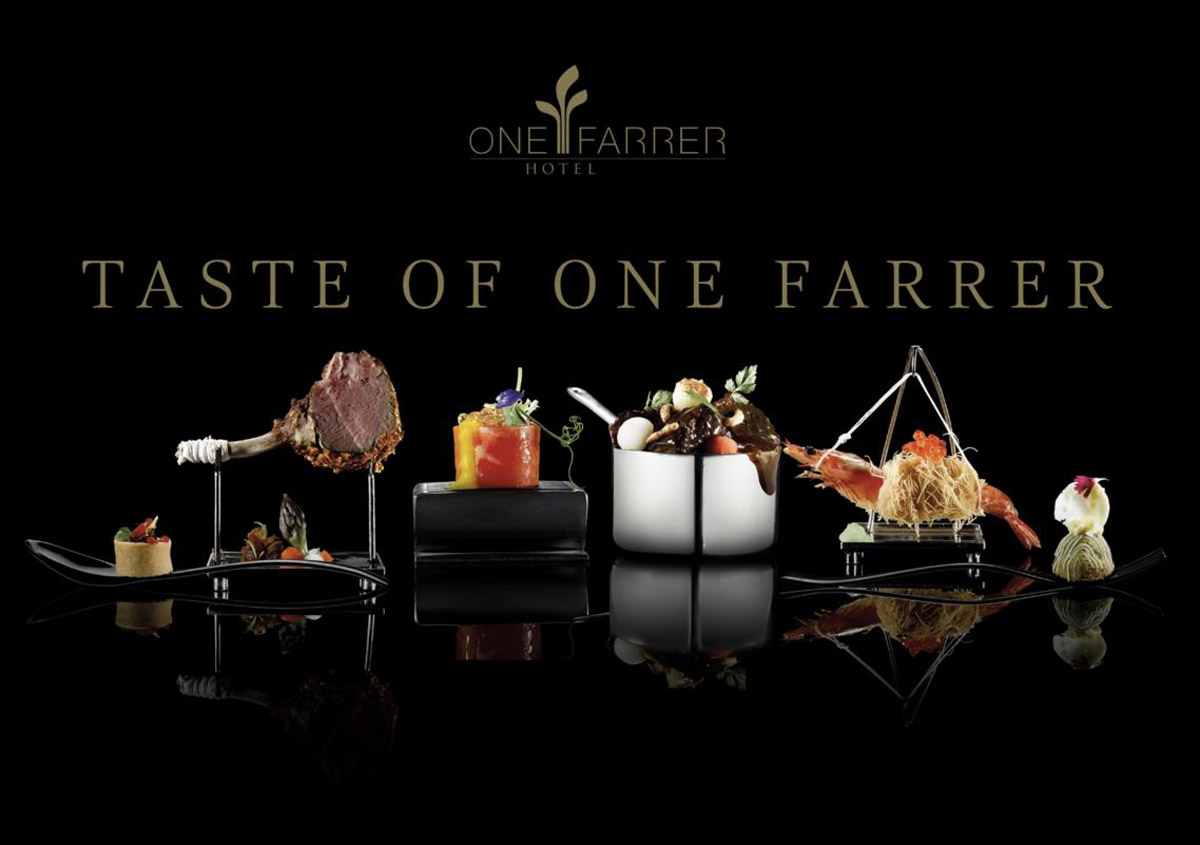 Speaking about dining experience, the setting and ambience is nothing without the main event — the food spread itself. Whipped up through the masterful culinary expertise of Executive Chinese Chef Wong Yaw Vun himself, his ensemble of culinary delights are curated across generous 7-course lunch and 8-course dinner menus that are guaranteed mouthwatering.
Highlights of his tantalising menu include:
a flavourful double-boiled 10-head abalone sprinkled with earthy black truffle,

succulent slow-cooked pork knuckles with chestnuts,

juicy, sautéed prawns doused in homemade XO sauce

traditional steamed garoupa topped with zesty spring onions, and

chilled, sweet desserts like black sesame pudding with almond seeds and mango puree.
Of course, however, consider these selections on part of the chef's recommendations. Couples are more than welcomed to curate their own personalised wedding menu from a range of over 40 items to satiate their palates.
Mint Suites in Mint Condition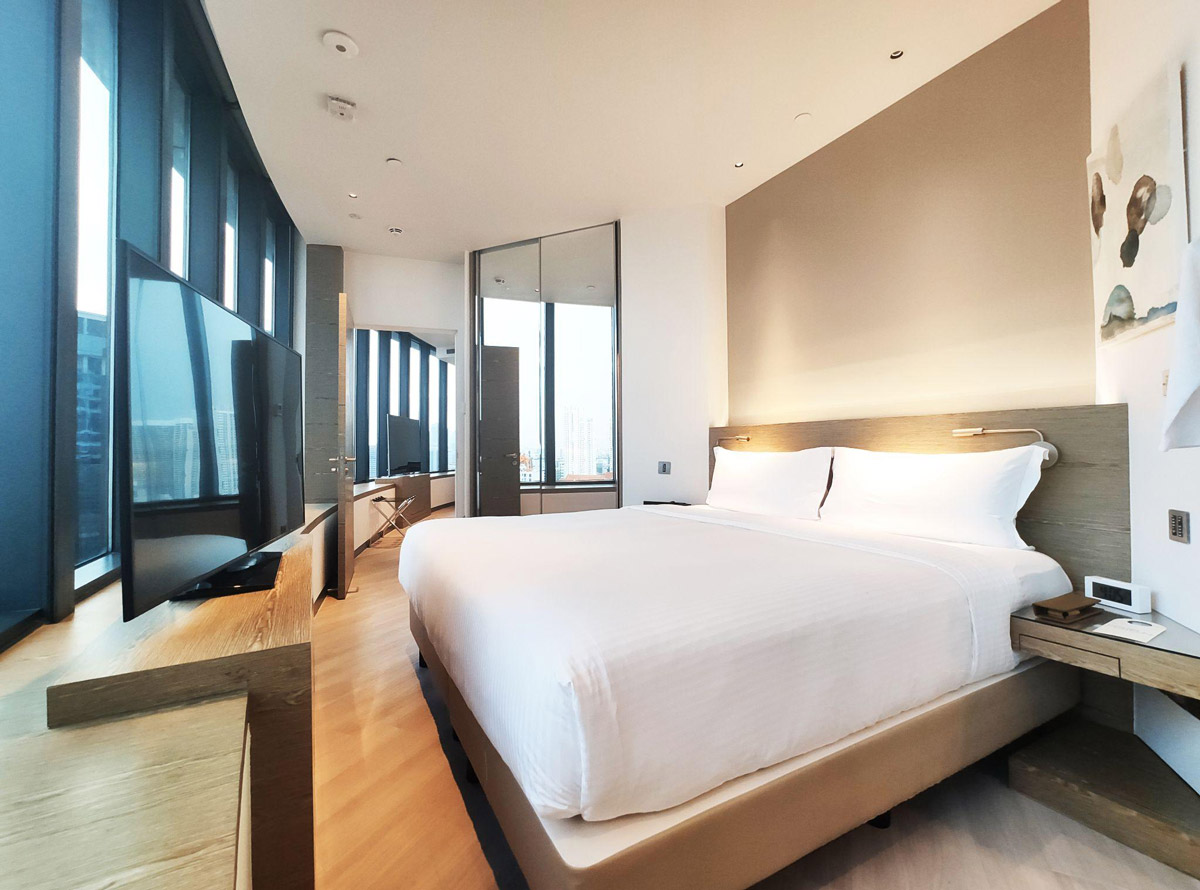 The Mint Suite
In the daytime, the newly renovated Mint Suite is ideal as a bridal suite, complete with a living area and powder room for helpers and guests. Subsequently, after a full day of nuptial affairs and celebrations draw to a close, the Mint Suite becomes your cosy quarters for a cosy night of rest and relaxation as newlyweds.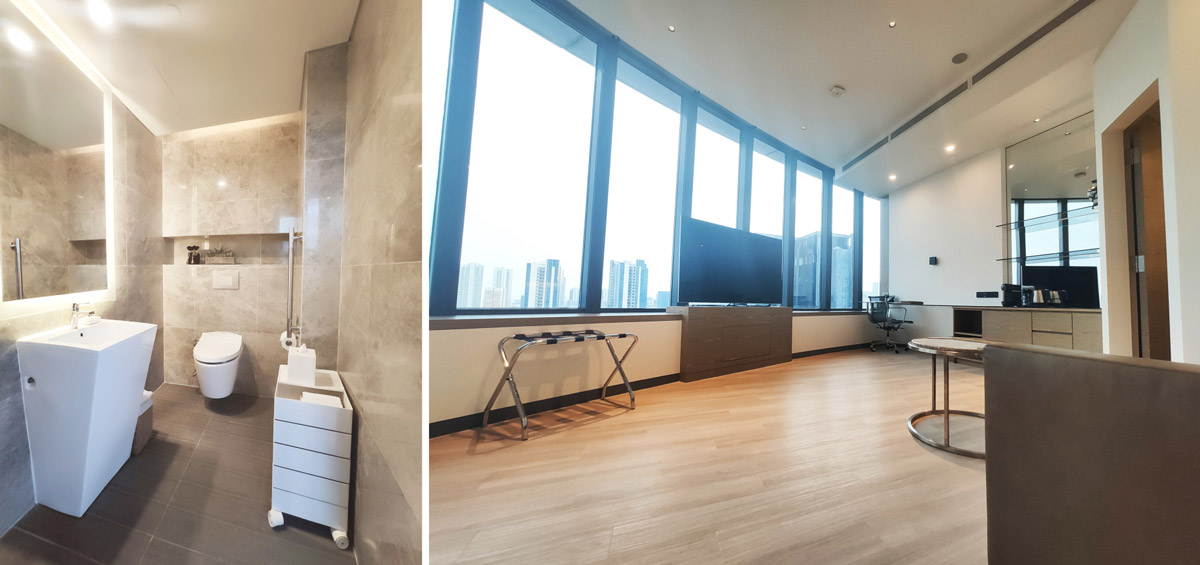 Mint Suite Living Room and Toilet — ample space coupled with all your essential amenities for the ideal bridal suite
Tune in and stay connected to the latest news or your favourite entertainment programmes using the room's high-speed Wi-Fi connection in conjunction with intelligent mood lighting to obviously, set the mood. Or if you want to detach from the world a little, the room's bay windows offer contemplative moments of reprieve — perfect for gazing at Singapore's bustling, urban skyline and just immersing in the present moment.
Last but not least, the Mint Suite is also furnished with top-of-the-line hygiene features such as anti-microbial gapless vinyl flooring and roller blind fabrics along with anti-viral wallcoverings and paints, it's apparent that One Farrer Hotel holds their hygiene and sanitation standards and practices to the highest regard.
Integrating the Physical & Virtual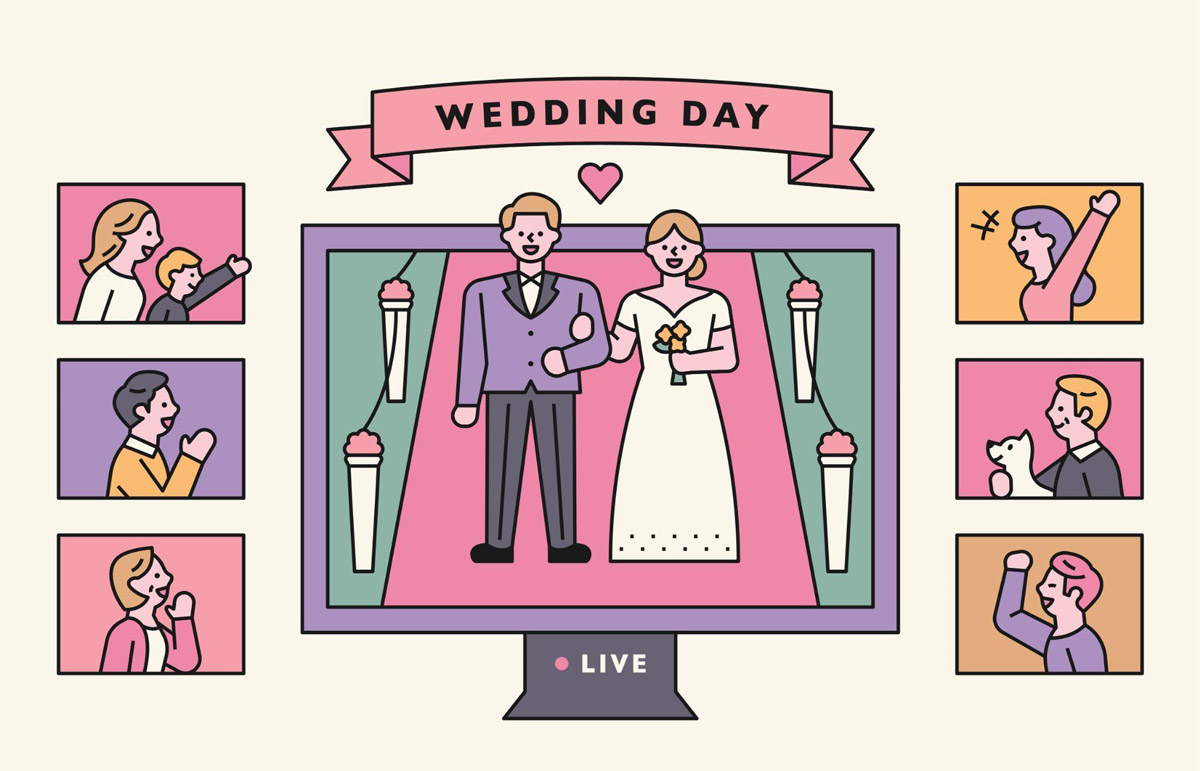 As hybrid weddings continue to be the norm, One Farrer Hotel endeavours to provide an integrated wedding experience for all couples.
All their ballrooms and conference centres feature modern connectivity and infrastructure capable of handling live, virtual and hybrid events. As a result, streaming wedding proceedings and managing multiple breakout rooms within the hotel and online are no problems for One Farrer Hotel's technical team.
Housed within the esteemed Farrer Park Hospital, all enhanced hygiene procedures are expertly advised and outlined by their medical professionals. Moreover, the hotel's positioning gives them the added advantage of conducting on-site Pre-Event Testing with ease.
SGClean certified and ready for post-COVID events, One Farrer Hotel is entirely adept at executing the seamless, hybrid wedding of your dreams.
The Perfect Wedding Story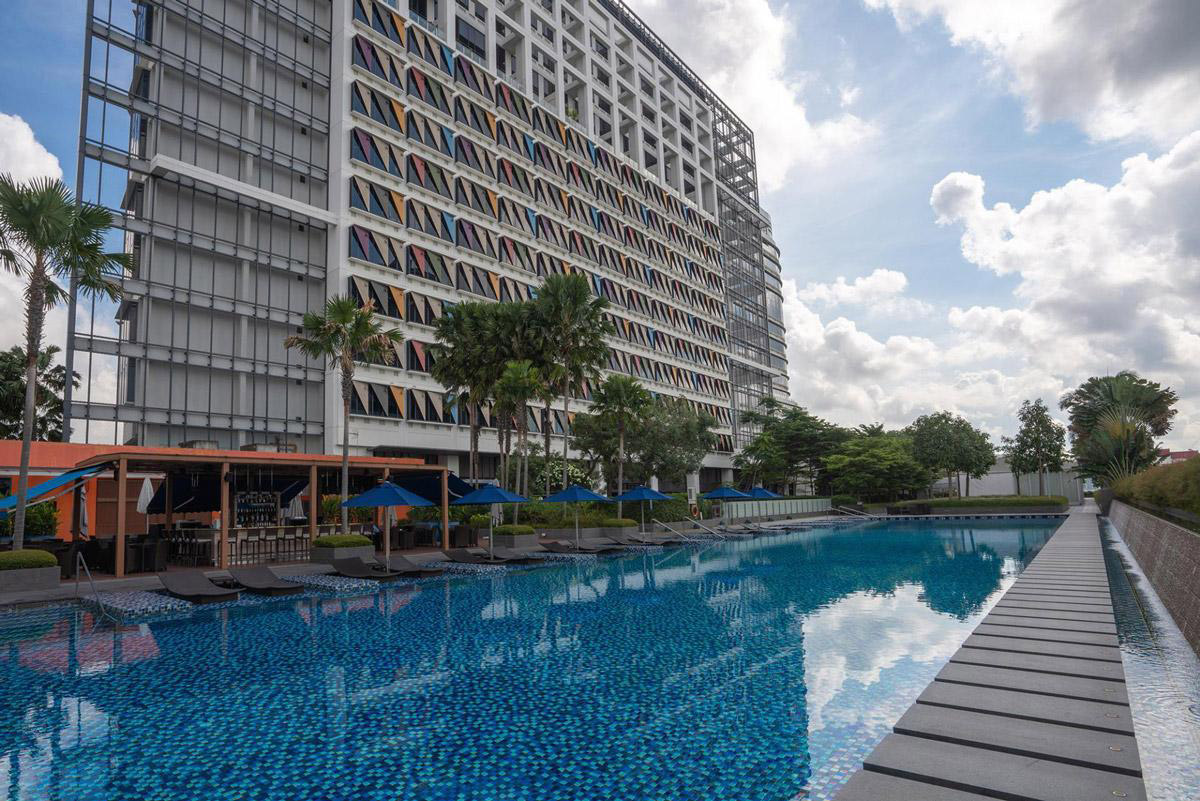 Source: One Farrer Hotel via mysuitcasejourneys
So wait no further — entrust your special day wholeheartedly to One Farrer Hotel's award-winning team. Their cutting-edge technology, sanitary protocols and heart for service will guarantee both the health and safety of you and your guests.
But of course, on the rare chance of hiccups along the way, their team are consistently up-to-date with the latest COVID-19 regulations and well-trained to proceed with your wedding program with minimal disruption.
For more information and enquiries, please reach One Farrer Hotel at the following details.
Contact Details
Email: events@onefarrer.com
Tel: +65 6363 0101
Address: One Farrer Hotel, 1 Farrer Park Station Road, Singapore 217562
Website: http://www.onefarrer.com/
Social Media
FB: @onefarrerhotel
IG: @onefarrerhotel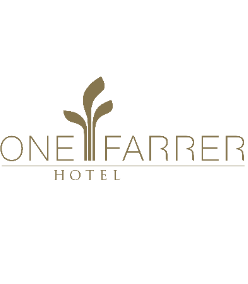 One Farrer Hotel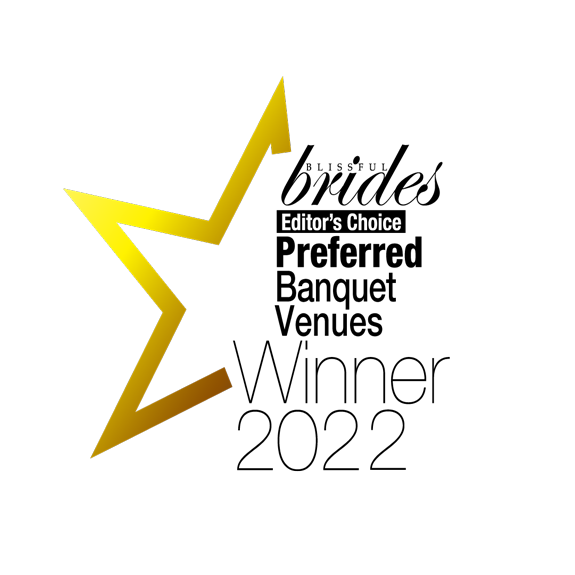 Rating:

Address:

One Farrer Hotel, 1 Farrer Park Station Road, Singapore 217562

Phone:

6363 0101