Prenuptial Photoshoot: Is It Necessary For Your Wedding?
2022-05-16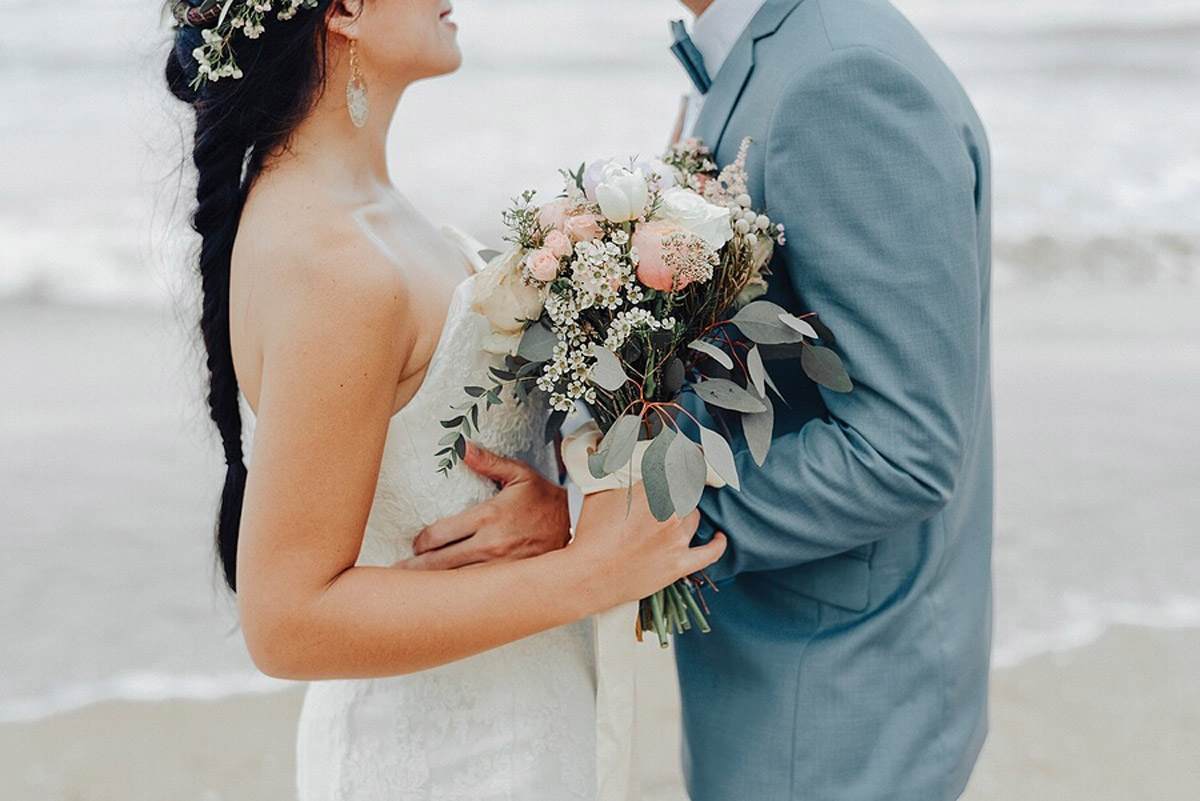 You've probably come across prenuptial photos on social media. They have been the trend these days, particularly among couples who wish to tell their love stories in a fun and unique way. From woodland outdoor shoots to creative movie-inspired ones, the themes of prenuptial photoshoots are becoming more and more distinct as the years go by.
However, while these pre-wedding photoshoots are popular and trendy, some couples may still be hesitant when it comes to investing in one. Are these prenuptial photoshoots just a pointless trend? Why else are these pre-wedding photos creating a buzz online? Read on to discover the reasons why you should include a prenuptial photoshoot as part of your wedding plans.
What is a prenuptial photoshoot?
Before delving into the different reasons why you should consider having a pre-wedding photoshoot, it's important to first understand what prenuptial photography is as opposed to actual day wedding photography. Essentially, a prenuptial photoshoot, often referred to as an engagement or pre-wedding shoot, is a pictorial that usually happens three to six months before the wedding day. The main purpose of a prenuptial shoot is to celebrate your engagement and make people anticipate your upcoming wedding.
On the other hand, actual day wedding photography, as its name suggests, takes place on the actual day of the wedding. The primary job of an actual day wedding photographer is to capture the precious moments of your special day, so you can remember and reminisce them in the future. From the exchange of vows to the cake cutting ceremony, every special moment of your wedding will be captured by your photographer.
Why do a prenuptial photoshoot?
In many cases, a prenuptial photoshoot is already included as part of the wedding photography package offered by wedding photographers. Many photographers encourage their clients to do a prenuptial shoot because it is a win-win situation for both parties. Here are some of the major reasons why a prenuptial photoshoot is necessary for your wedding.
• The prenuptial photos can be used for the wedding invites and other materials
A side from their fanciness and aesthetics, prenuptial photos can be used as the main design of your wedding invites and other essential wedding-related materials. While you can use old couple photos for these things, it will be a lot better to have fresh shots that follow a specific theme of your choice. By using your prenuptial photos, you can ensure that your wedding invites are going to match the specific look and feel you're aiming for.
• A prenuptial photoshoot helps you get rid of pre-wedding jitters
Pre-wedding jitters refer to the combination of nervousness and excitement you feel prior to your wedding. They're a normal part of getting married and can be easily done away with by conversing with your partner. Aside from having a conversation, a prenuptial photoshoot where you'll get to enjoy each other's company in a light-hearted setting during the pre-wedding phase can be a huge help.
Other than the pre-wedding nerves, a prenuptial photoshoot can also help you overcome the awkwardness, discomfort, and fear of being in front of the camera. A prenuptial shoot will allow you to feel comfortable doing poses and making facial expressions while your photographer is pointing a camera at you. This will be helpful for your actual day wedding photography, especially if you or your partner are born camera-shy.
• A prenuptial photoshoot gives you an opportunity to know more about your wedding photographer
Weddings are huge. Your wedding day will probably be the biggest day of your life. Because of this, it's vital to make sure you'll have enough good photos as a remembrance of this very special day. This comes down to choosing the best photographer and getting along with them. And what better way to build a great professional relationship with your wedding photographer than shooting with them before the big day?
Indeed, one of the best benefits of doing a prenuptial photoshoot is that you'll have a chance to know more about your chosen photographer prior to your wedding day. By doing a prenuptial shoot, you'll get a glimpse of the photographer's style and work ethic and feel more comfortable posing in front of them.
Conclusion
The short answer to the question of whether a prenuptial photoshoot is a necessary part of your wedding is yes! Aside from the fact that it helps you prepare for the wedding, ease the feelings of awkwardness, and build rapport with your photographer, a prenuptial shoot allows you to capture a very significant period in your and your partner's lives -- the engagement period.
The engagement period is when you plan and prepare for your wedding day. However, wedding preparation is no joke. You'll have to work to ensure everything is ready and perfect for your big day. For this reason, you might find it impossible to take a break and enjoy the pre-wedding journey. A prenuptial photoshoot enables you to do exactly this. It allows you to savour the engagement phase and have something to remember in the future.
If wedding preparation is too stressful for you, you can always seek our assistance here at Blissful Brides, and we'll gladly help you achieve all your wedding goals. Whether you're searching for affordable wedding dress rental or looking for the best wedding photographer to cover your special day, we are ready to lend you a helping hand! Get a quote from us now to experience a hassle-free wedding preparation. All you have to do is note down your needs, and our vendors will get in touch!