Quirky Wedding Send-Off Inspirations: 5 Ways To Walk The Aisle In Style
2019-06-25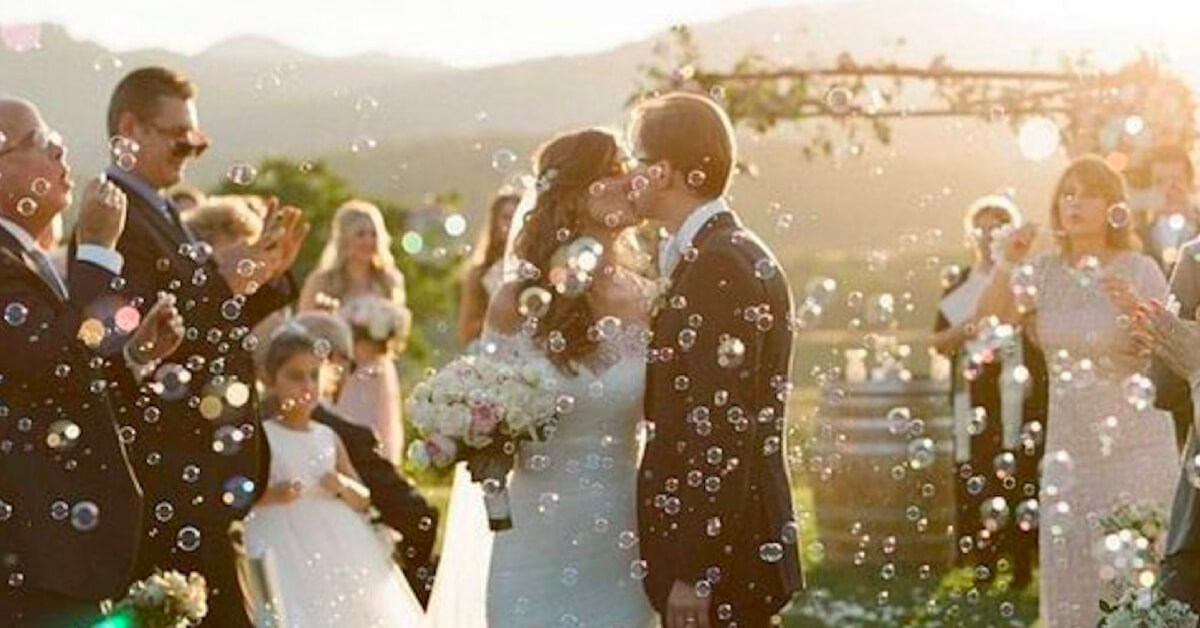 Let's be honest - walking down the aisle as you link arms with your sweetie is a monumental and exhilarating moment. But for some, it can get quite nerve-wracking because everyone's attention is solely on you. To inject some pizzazz into the celebration and calm your nerves at the same time, these quirky send-off inspirations can be a lifesaver:
1. Bubbles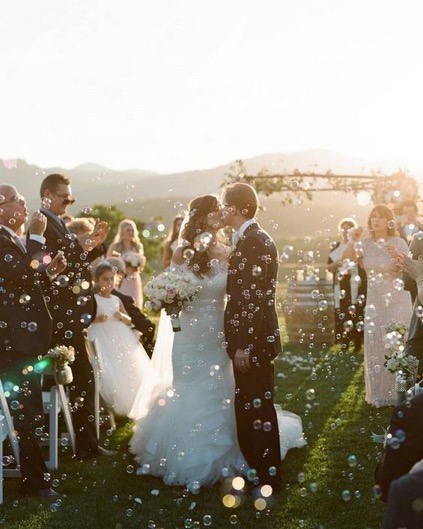 Source: Pinterest
Embrace your inner child and entertain your guests with these soapy balls of joy that will liven up the atmosphere during your walk-in or walk-out! Normal bubble blowers will do the trick for outdoor weddings, but for indoor banquets where food is exposed, get your guests to blow you some edible "good luck" instead - you can either make your own edible bubble solutions or purchase them online.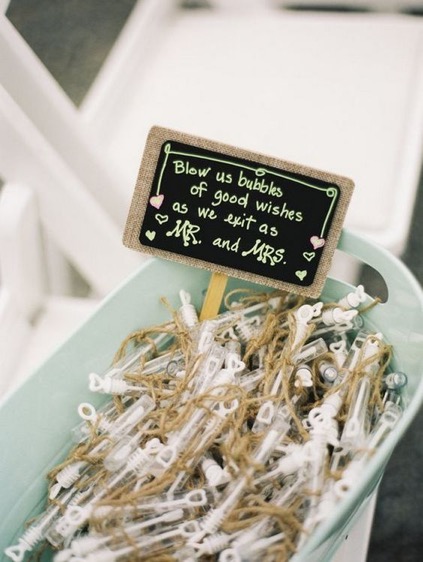 Source: Pinterest
2. Paper aeroplanes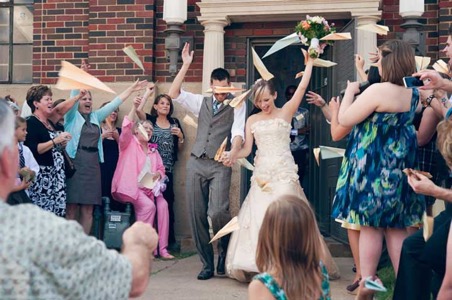 Source: Pinterest
For those of you who like to get hands-on with crafts, let your guests in on the fun in creating something at your wedding - fun memories and paper aeroplanes. Providing origami paper at every table is an option, but here's a tip: double up your programme schedule or wedding invite as the aeroplane. It's cost-effective and environmentally-friendly!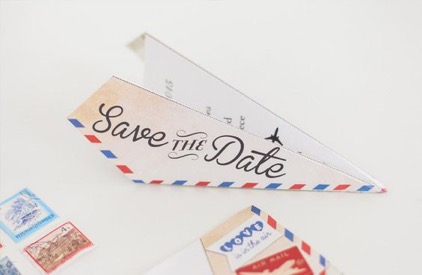 Source: Pinterest
3. Sparklers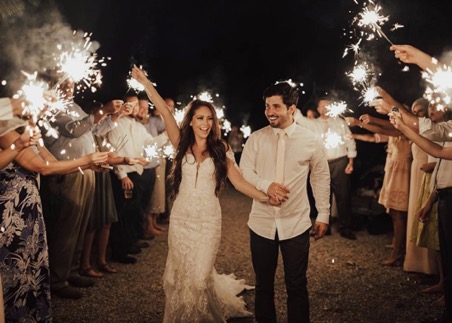 Source: Wedding Chicks
Sparklers have always been a popular prop for creating vibrant and romantic photos, so if you're planning to have an outdoor wedding in the evening, it's the perfect opportunity for you to have a dazzling march-in or send-off, with pretty lit photos to boot. Just make sure to inform your photographer in advance so they can prepare for the perfect shot!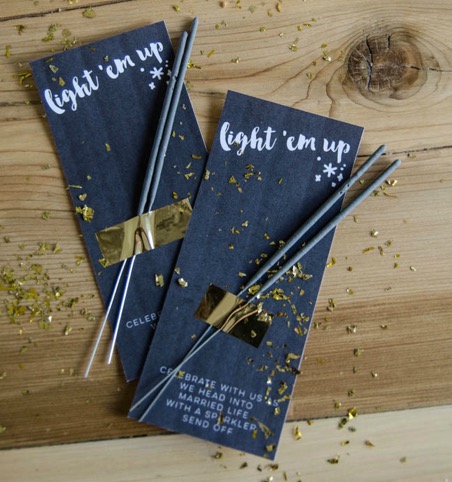 Source: Bespoke Décor Rentals
4. Paper and dried flower confetti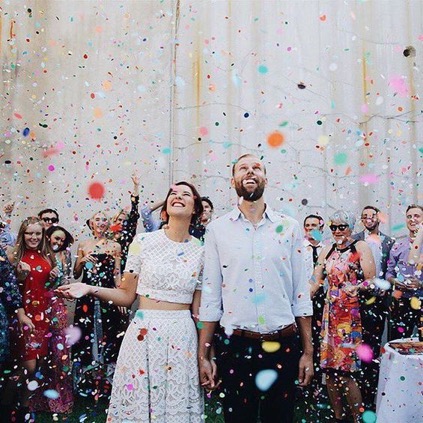 Source: Pinterest
If you prefer to add a more whimsical or rustic flair to your wedding, confetti poppers and dried flowers will do the trick perfectly. Besides adding colours and fragrance to your wedding, the fluttering effect they create when falling down around you will make for a very dreamy set of photos to look back on in the future.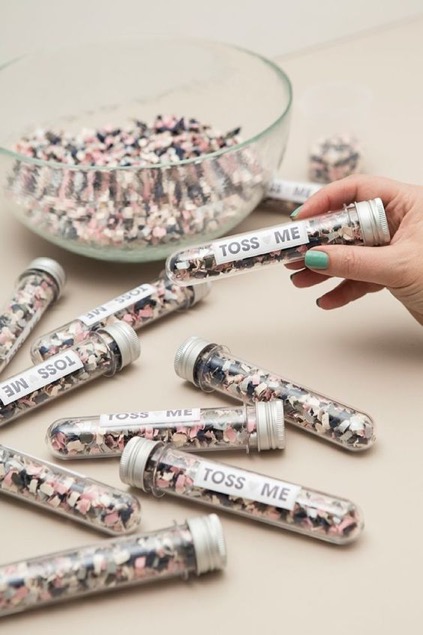 Source: Pinterest
Again, you can either DIY or purchase ready-made poppers online!
5. Cash cannon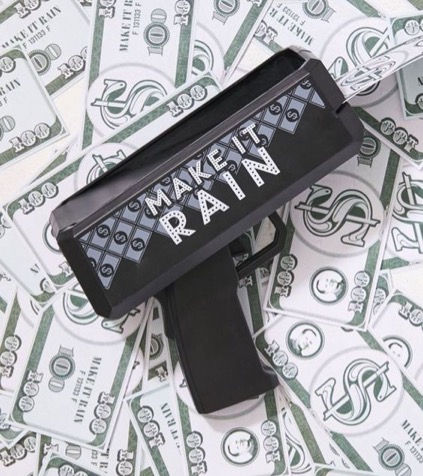 Source: Pinterest
Perhaps you and your partner-in-crime are huge fans of that ballin' life - opt for a cheeky swagger into the wedding hall by providing the tables along the aisle with a cash cannon! There are plenty of affordable options that cost less than $10 each available on the internet, and if you're game enough, you can even add on an accompanying track of The Next Episode or God of Gamblers. #thuglife
Weddings are a once-in-a-lifetime affair, and so every aspect of it, especially that first walk as a married couple, should be fun-filled and memorable.