Set the Stage for Forever at The Carlton Hotel
2023-09-07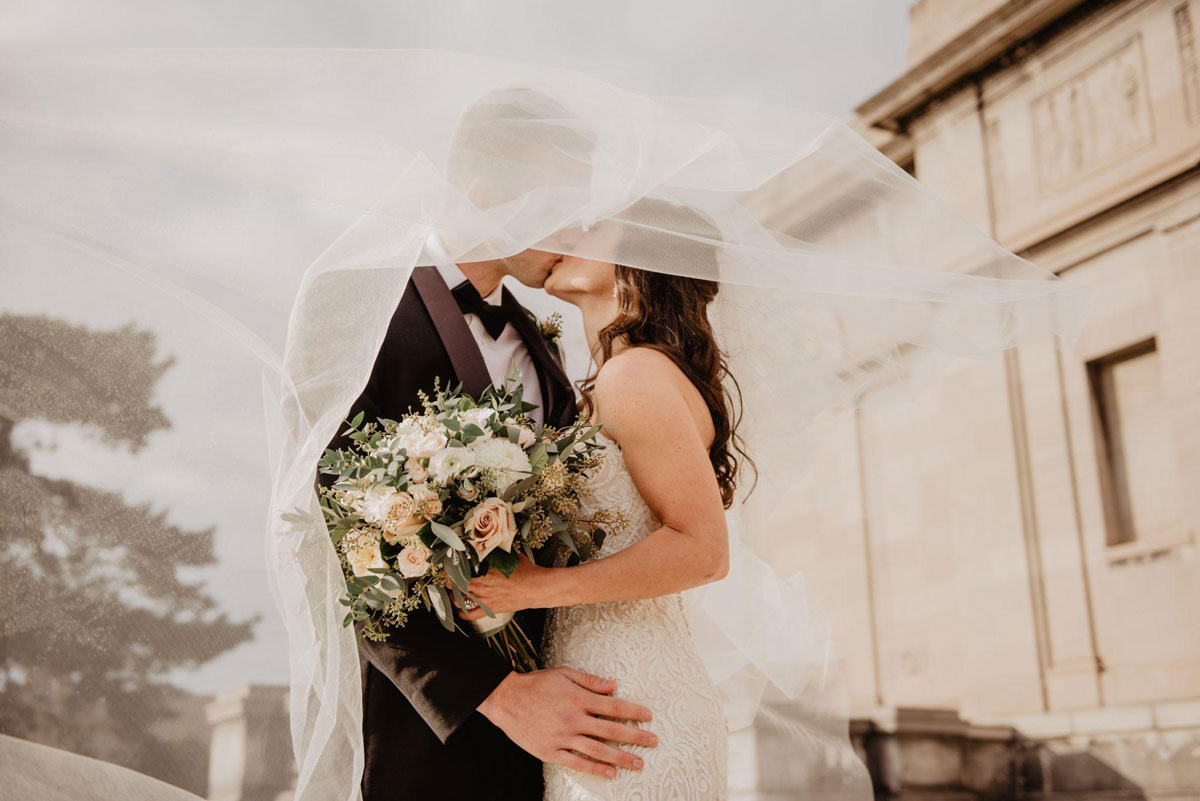 Source: Pexels
As the curtains rise on your journey to forever, Carlton Hotel Singapore takes centre stage, offering a breathtaking backdrop that fuses elegance and accessibility. Nestled in the heart of the bustling Civic District, this venue stands as an invitation to craft cherished memories in a setting that perfectly marries sophistication with convenience. With key central MRT stations such as Bras Basah MRT and City Hall MRT at its doorstep, Carlton Hotel ensures a seamless experience for couples and guests, becoming a haven of tranquillity and indulgence amidst the vibrant urban landscape.
An Intimate Affair
For couples who envision celebrating their love within an intimate setting that beautifully encapsulates their cherished moments, Carlton Hotel's Esplanade Room emerges as the quintessential venue for a truly unforgettable wedding celebration.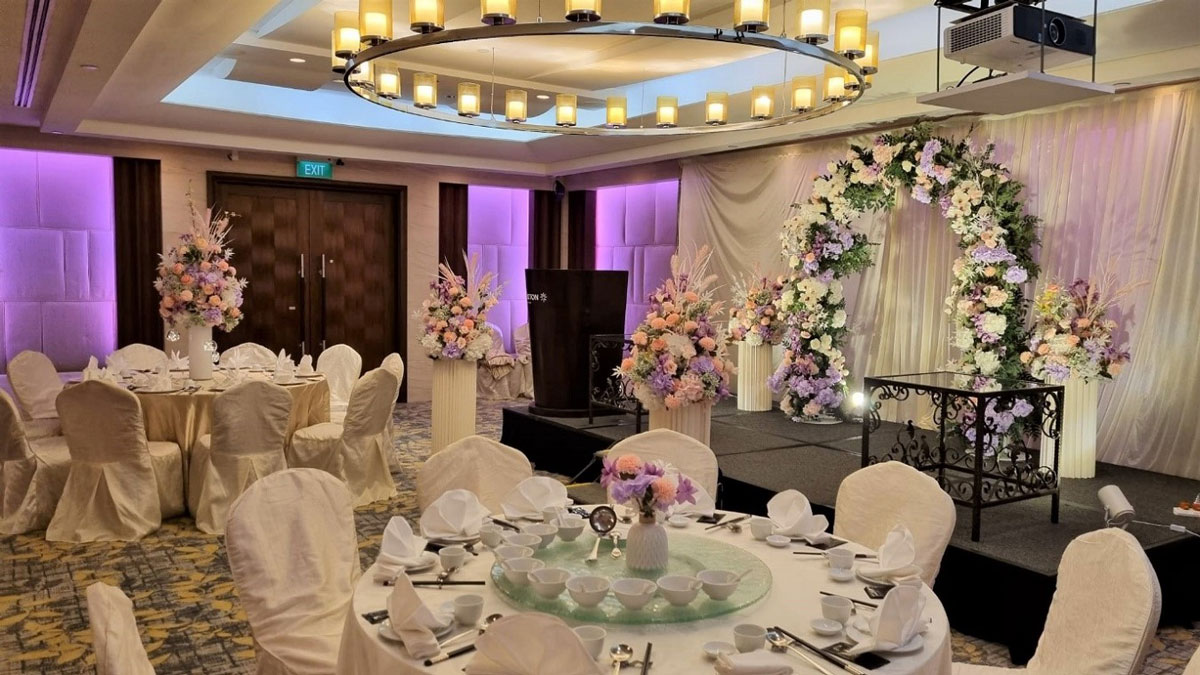 Source: @Carlton Hotel
This exquisite space offers an ideal canvas for intimate gatherings where every detail is meticulously curated. Bathed in an abundance of natural light pouring through windows that frame the dynamic cityscape, the Esplanade Room serves as an inviting haven where love stories unfurl against the backdrop of panoramic urban views. Its versatile layout accommodates a spectrum of arrangements, catering to varying desires and individual needs.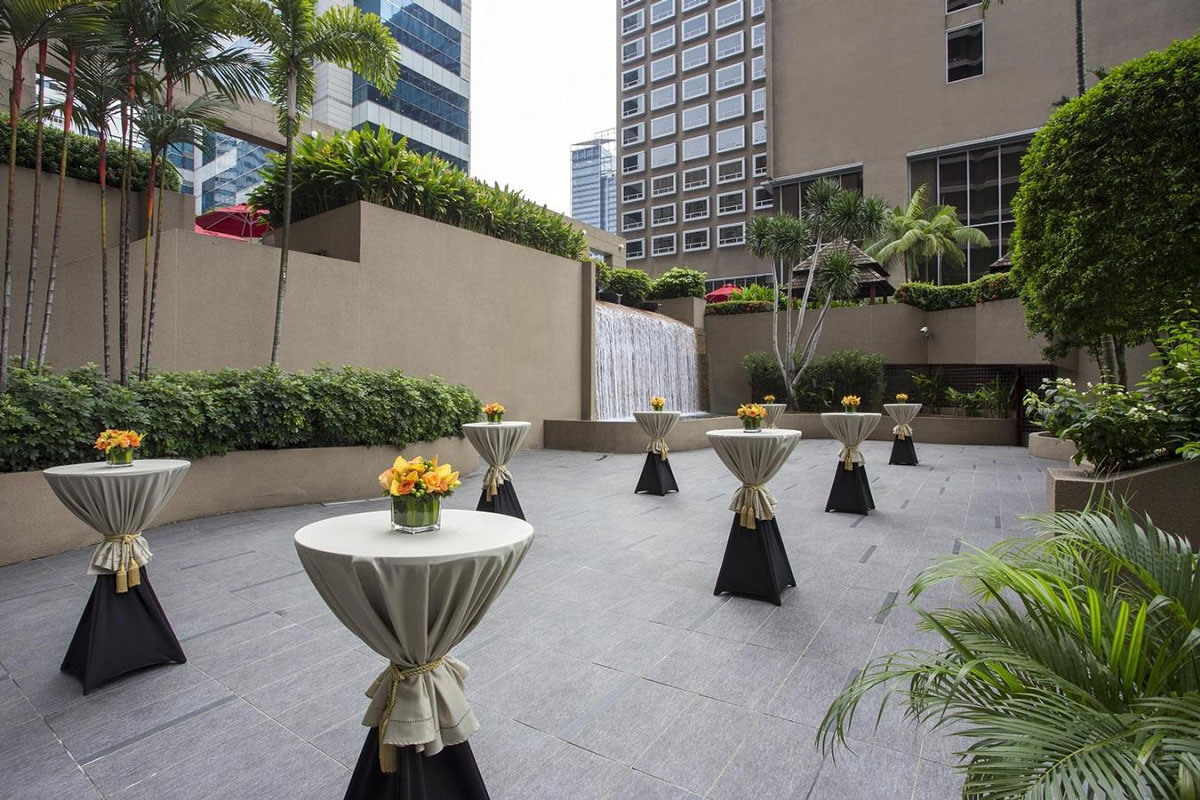 Source: @Carlton Hotel
Moreover, just beyond the allure of the Esplanade Room, the Courtyard presents itself as a serene sanctuary, inviting guests to partake in convivial mingling while relishing in wedding cocktails or savouring delectable morsels. This harmonious interplay of spaces ensures that each moment, from heartfelt exchanges to shared laughter, is gracefully woven into the tapestry of an exceptional wedding celebration at the Carlton Hotel.
*The Esplanade Room hosts a minimum of 10 tables and a maximum of 12 tables.
A Grand Celebration of Love
For those who desire opulent celebrations, Carlton Hotel's Empress Ballrooms stands as a splendid choice. Spanning the expanse from the Main Tower to the Premier Wing, this venue offers an extravagant setting that promises to elevate your wedding experience.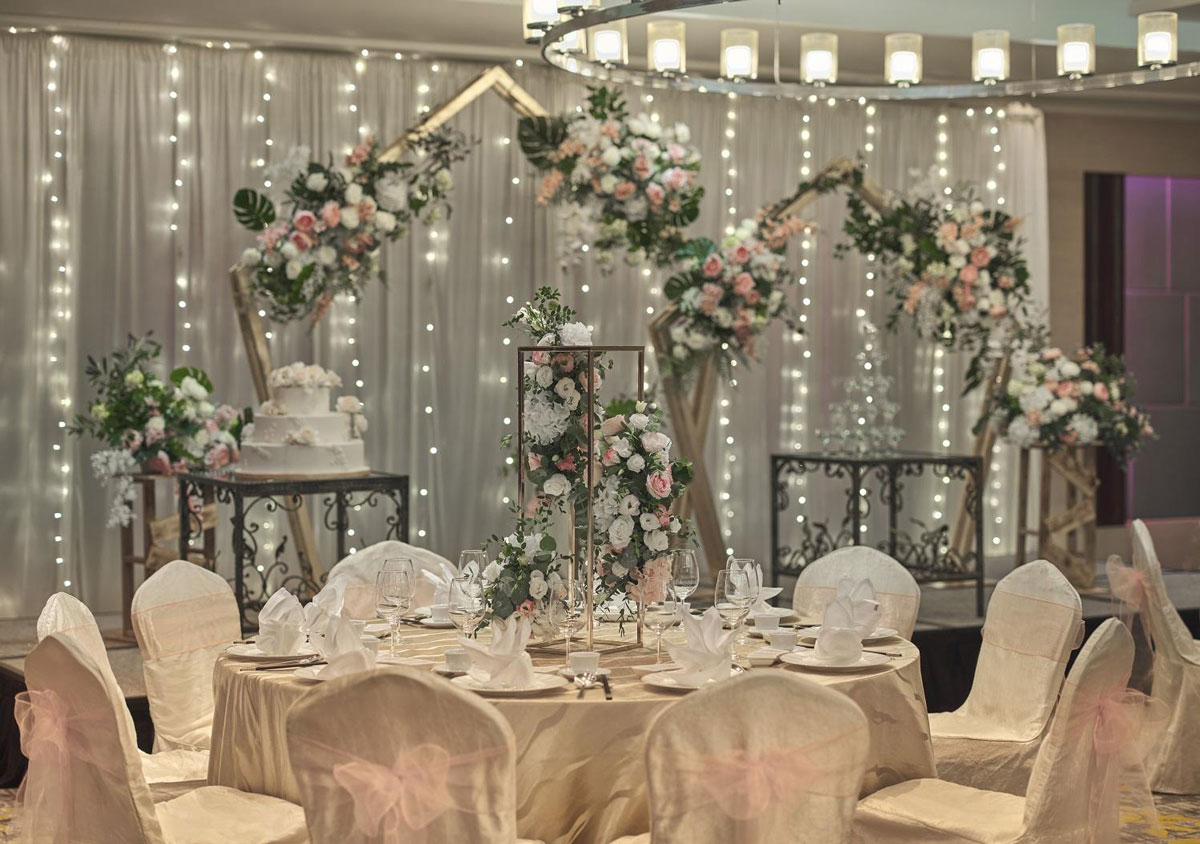 Source: @Carlton Hotel
Adorned with meticulous details, such as exquisite floral carpets, luxurious upholstered walls, a captivating chandelier, and a graceful skylight above the reception area, Empress Ballroom impresses even the most discerning couples with its tasteful charm.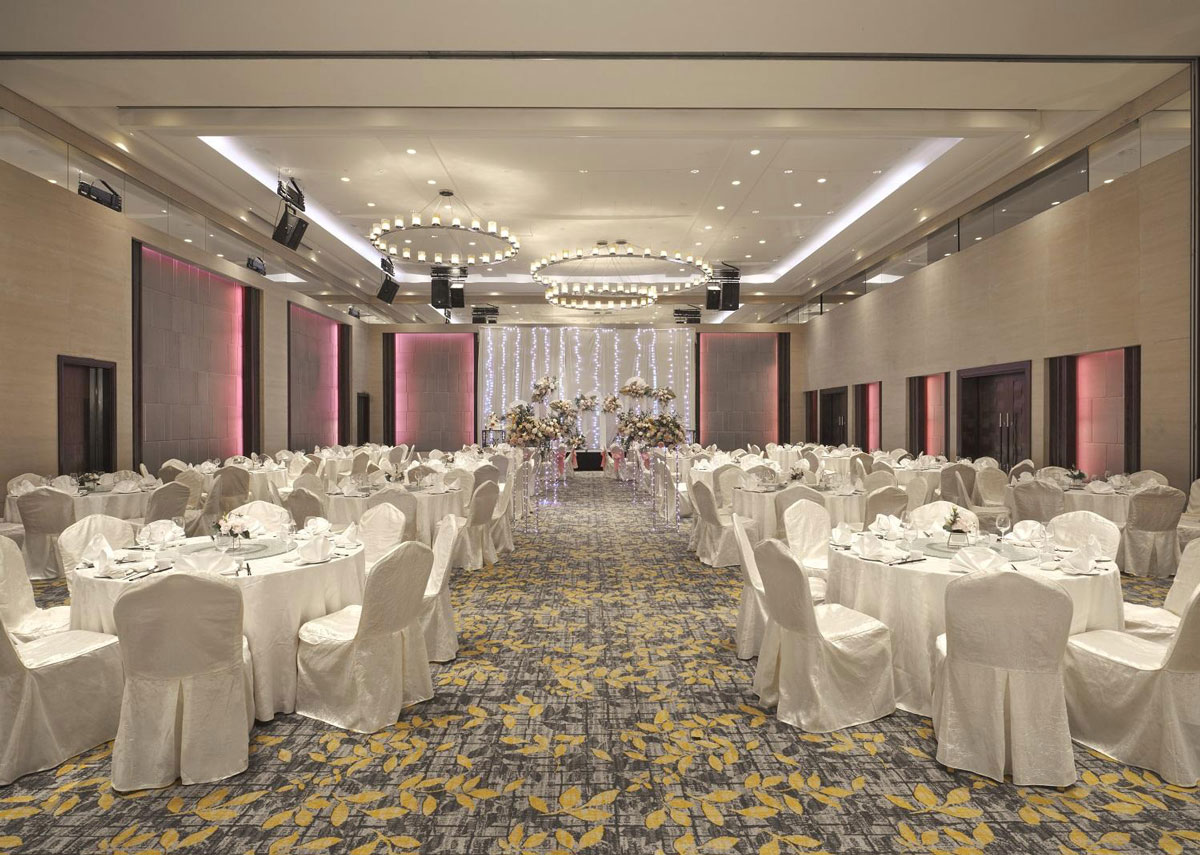 Source: @Carlton Hotel
The Empress Ballroom expanse offers a vast canvas where creativity knows no bounds, offering ample room for complete customization to manifest your unique vision in exquisite reality. A noteworthy feature is their Empress Ballroom 4 & 5 which offers pillar-less high ceilings, an architectural marvel that infuses an air of grandeur, further enhancing the ambience and adding to the awe-inspiring experience.
*Empress Ballroom 1 - 3 hosts a minimum of 20 tables and a maximum of 28 tables.
*Empress Ballrooms 4 & 5 host a minimum of 25 tables and a maximum of 32 tables.
A Culinary Delight
Nestled within the luxurious embrace of the Carlton Hotel, a culinary delight awaits couples seeking an exceptional wedding experience. Wah Lok Cantonese Restaurant, an acclaimed gem, takes centre stage with its award-winning distinction and prestigious recognition in the MICHELIN Guide.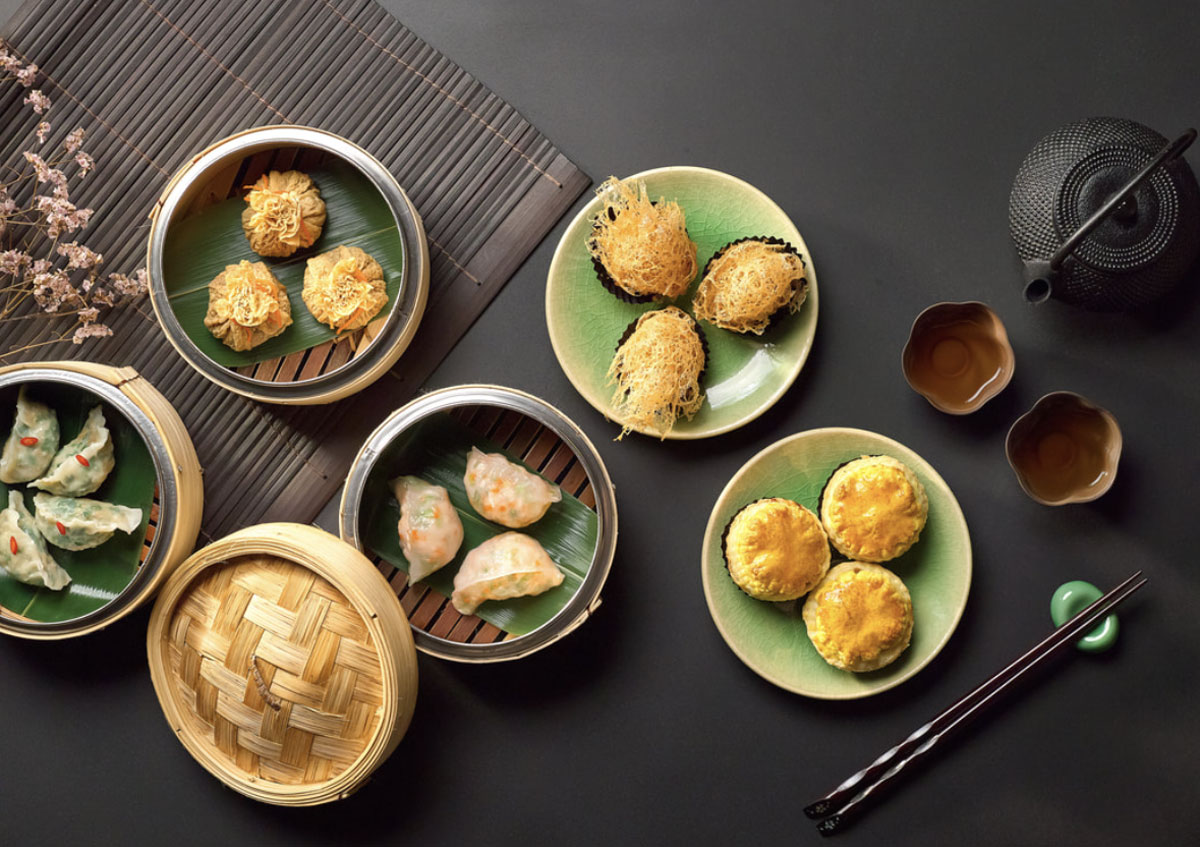 Source: @Carlton Hotel
Revered as one of Singapore's finest dining destinations for authentic Cantonese cuisine, Wah Lok crafts its dishes with the utmost dedication, using top-tier ingredients sourced globally. For those who secure their wedding package at Carlton Hotel, the promise of an exquisite feast prepared by skilled chefs in Wah Lok's renowned kitchen unfolds—an opportunity to immerse in the rich tapestry of flavours and celebrate love in the most delectable way possible.
Where Forever Begins
As you prepare to embark on your marital journey, allow Carlton Hotel Singapore to set the stage for your forever. With professional and conscientious wedding planners taking care of every meticulous detail, you can relish your special day without worry. Let Carlton Hotel be the canvas on which your unique love story unfolds, weaving a tapestry of unforgettable moments that will linger in your heart for a lifetime.
Starting Price Range per Table of 10 Persons:
● Minimum: S$1,188++
● Maximum: S$1,538++
Address: 76 Bras Basah Road, Singapore 189558
Telephone:+65 6311 8478
Email: banquet@carltonhotel.sg
Click Here for their website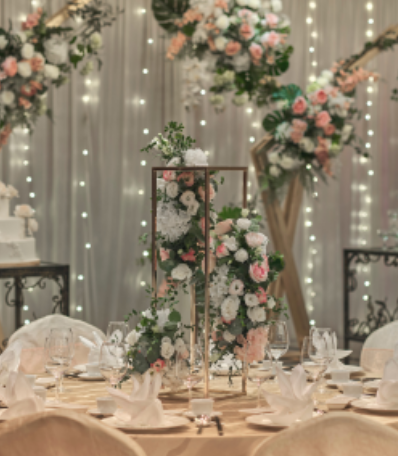 Carlton Hotel Singapore
Rating:

Address:

76 Bras Basah Road, Singapore 189558

Phone:

65 6311 8478