Tips In Choosing Wedding Bands
2016-07-19

Tips In Choosing Wedding Bands
Wedding bands are considered as a sentiment of love and devotion. The circle is deemed to be the symbol of eternity, with no beginning or end. A wedding ring is something that couples would want to wear for the rest of their lives, so it has to be perfect. Choosing the right wedding rings is not an easy task. Couples must consider several factors to find the perfect rings that suit their style and budget.
With a large volume of wedding rings out there, it's no surprise that you will get baffled on which type to pick for you and your husband-to-be. So to help you narrow down your choices, here are some tips you can use to guide you in your quest to finding the ideal wedding bands.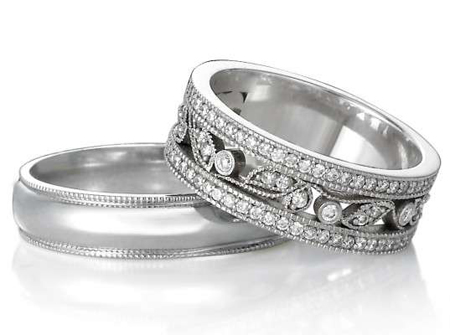 Choose Precious Metals
Selecting the metal for your wedding band is a good place to begin your search. Since there are plenty of metals available, you need to decide what kind of wedding ring would you like to wear. Each type of metal has its own advantages and distinct beauty. Yellow gold is ideal for couples who prefer traditional rings. Gold also comes in other hues such as green, pink, and white. Meanwhile, if you want a more modern type of metal, you can go for titanium rings, which are also known for its sturdiness.
Keep Your Lifestyle in Mind
When choosing your wedding bands, it is critical to take into account your lifestyle. Think it this way: you are going to wear the ring for the rest of your life, from sleeping to working to going to the gym, etc. So, you should make certain that the ring is comfortable to wear all the time. Consider the nature of your job and other activities to ensure that the ring will not hinder you. If you use your hands quite often in your work, you might want to look for something simple and lightweight.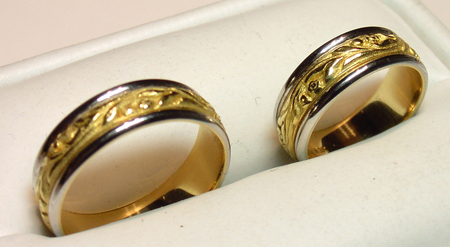 Think Long-Term
Don't be scared to be trendy. If you found stylish and intricately embellished wedding rings, then go ahead and buy them if the price fits in the budget range. However, you should make sure that this style is something you would want to wear in the next 20 or 30 years. Most trendy designs will only last for a few months and will be easily forgotten. Think long term when picking wedding bands. Will your choice last for a couple of decades? Can it withstand different activities? Some metals are widely known for their durability like platinum and titanium, which means they can last for several years.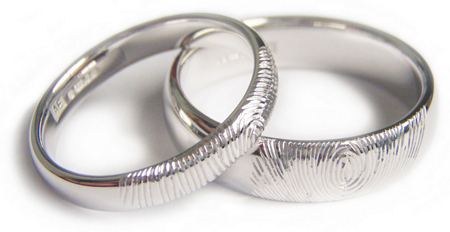 Take Your Time to Try the Rings
Some couples would settle right away on the first wedding bands they found while others take their time to try out more choices. It is highly advisable to take your time in choosing the best rings so you can do a comparison. Do you want to include gems in your wedding ring? Would you prefer a thick or think band? Do you like simpler or unique design? All these questions can be answered if you take your time. Try out a range of wedding rings on your hands and see which one do you like most. You can also ask the opinion of the jeweller with regard to the advantages of each piece that you try. With so many wedding bands companies in Singapore, there are numerous rings you can try on.