Wedding Dress 101: Which Silhouette Type Best Flatters Your Figure?
2019-12-28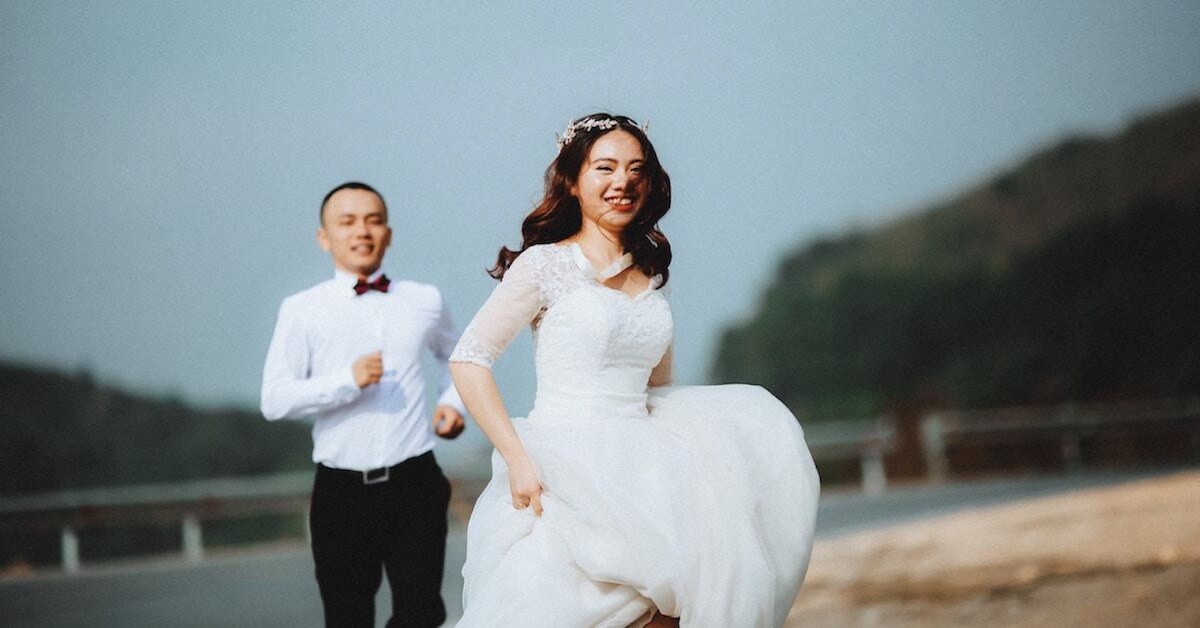 Women come in all beautiful shapes and sizes – and with that comes the dizzying array of options available that can make deciding on the right wedding gown really tricky.
The best way to start your shopping journey is to first figure out your figure – no pun intended. In this essential guide, we cover the best bridal silhouettes for each body shape to get you ready and strutting down the aisle in style!
Types of dress silhouettes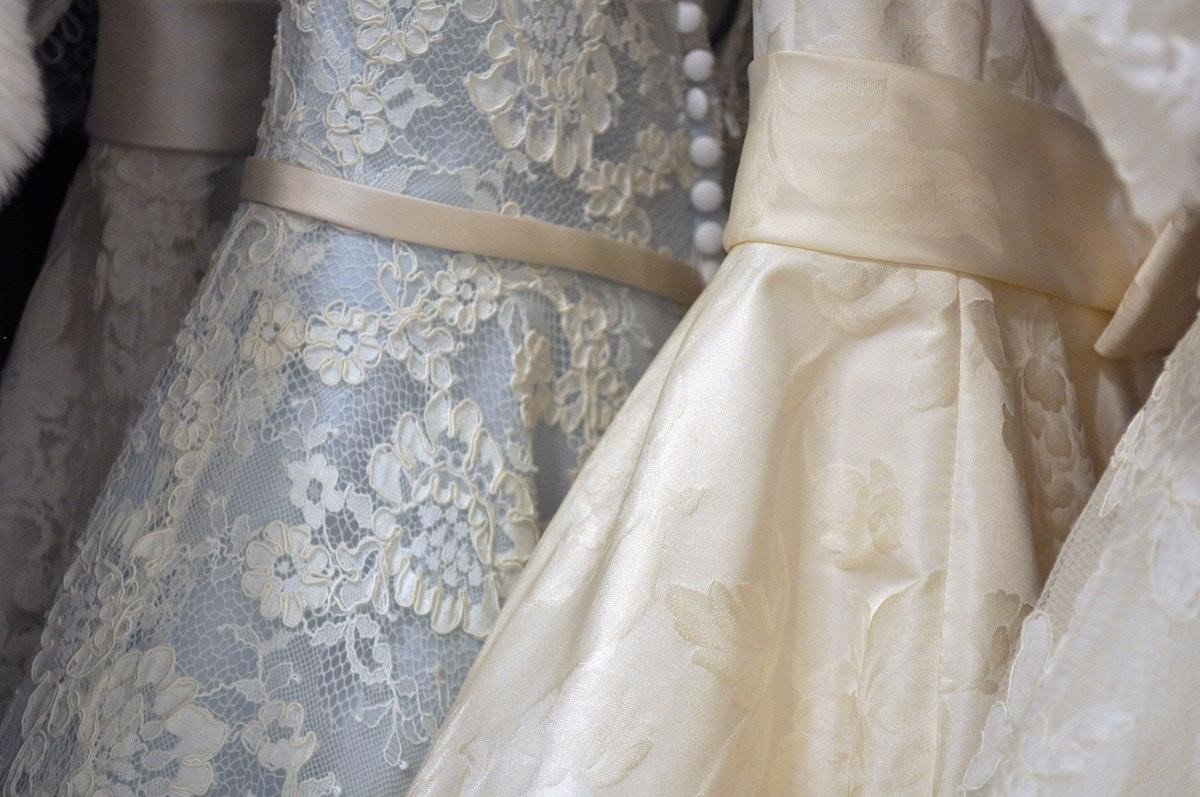 Ball gown
A tight-fitted bodice accompanied by a full and dramatic long skirt, which is cinched in at the waist.
The A-Line
A narrow, fitted bodice that widens gradually as it goes down, creating a classic, flowing silhouette.
Mermaid
A tapered, tight-fitting dress around the bodice and hips with a bottom that flares out dramatically, usually at or just above the knees.
Trumpet
Shaped similar to a mermaid dress, but features a more straight-lined skirt that flares out gradually from mid-thigh onwards.
Sheath
A traditional shape featuring a slim cut that follows and hugs the body's natural shape without flaring out.
Types of body shapes
Pear/Triangular
Small shoulders with bigger hips and a smaller waist and bust.
Apple/Circle
Full waist with small hips, a fuller bust, and slim arms and legs.
Hourglass
A well-defined waist with shoulders and hips of the same width. Well-proportioned overall.
Petite
A smaller bone structure with shorter arms, legs and torsos.
Which silhouette best fits my body type?
The best way to choose a dress that flatters your body shape is to choose a silhouette that highlights your favourite assets while covering your less-favourable traits.
Silhouette for the Pear Body Type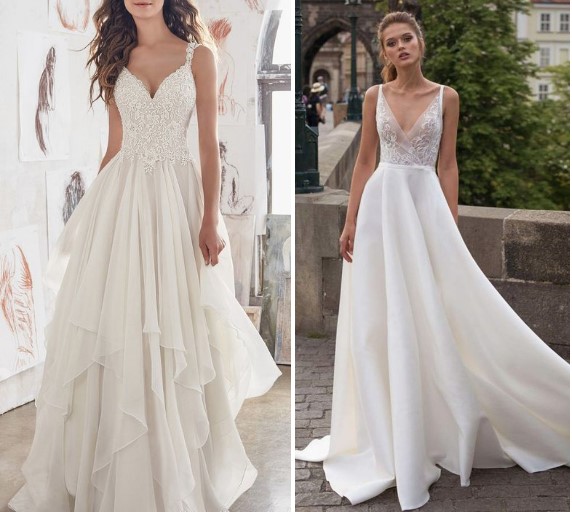 Source: Pinterest
If you have a pear body type, an A-line gown with a deep-cut neckline will accentuate your shoulders and take some attention away from your mid-section and hips. A dress with a cinched waistline will also show off your small waist and create a nice, svelte silhouette.
A-line gowns are extremely easy to move around in all types of wedding locations, making it perfect for the brides who plan to dance up a storm at the after-party too! However, if you want something more unique, pick out an asymmetrical dress with ruffled tiers that creates the illusion of proportional balance, and match it with long sleeves for elegance.
Silhouette for the Apple Body Type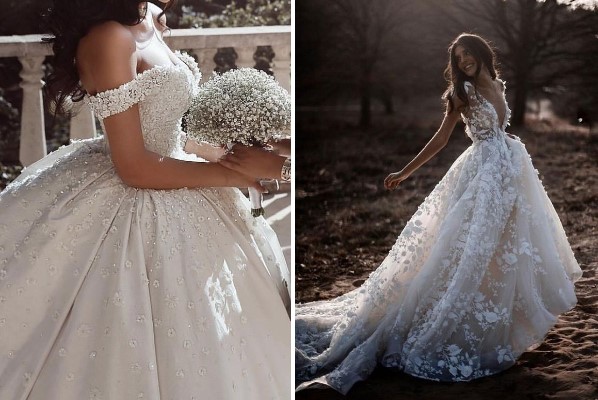 Source: Pinterest
The bigger and bolder the skirt, the better. For those with an apple body type, silhouettes with higher waistlines such as the ball gown and the A-line gown or a cinched waist are great options. To create the illusion of a more slender neckline, a deep V will draw the eyes towards the vertical to give you a much longer, leaner look.
Tip: Complete your outfit with statement jewellery such as a sparkly necklace or chandelier earrings!
Silhouette for the Hourglass Body Type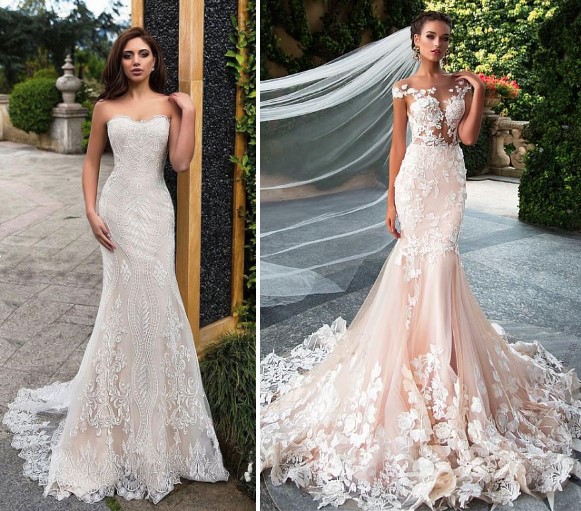 Source: Pinterest
Celebrate your curves with an ethereal mermaid or trumpet silhouette dress – coupled with a sweetheart neckline, these types of gowns will fit snugly at all the right places, and the key to dressing a bride with an hourglass body type is to show off her tiny waist!
Do take note that mermaid and trumpet dresses tend to be more constrictive in terms of movement though, with the latter being the more relaxed fit between the two.
Tip: Consider wearing a corset top or a belt to further accentuate your tiny waistline.
Silhouette for the Petite Body Type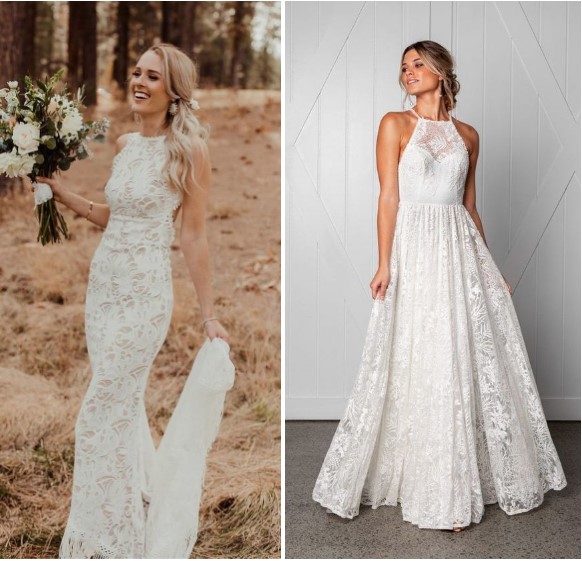 Source: Pinterest
Rather than rocking a ball gown that can "swallow" you up with its voluminous skirt, choose a high-waist skirt with a tight-fitted bodice that is designed to elongate and create the illusion of height! A sheath silhouette will also do wonders in making your legs look longer.
Tip: Your small frame also allows for a pair of stunning heels – be sure to choose a dazzling pair to match your wedding gown!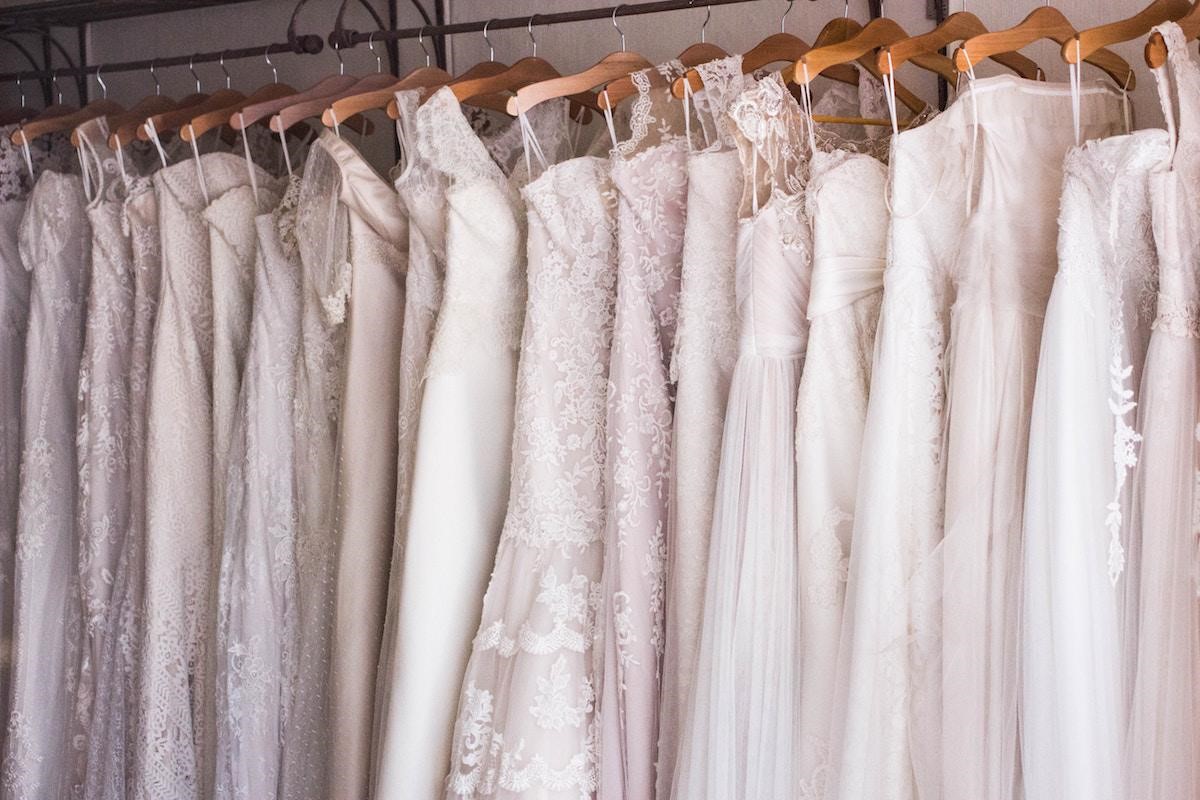 No matter what gown you end up with, it's most important that you feel comfortable and beautiful in it. bridal shop often have their own in-house gown consultants that can further advice and work with you to tailor-make a dress that fits you and your preferences to a tee.
More importantly, don't be afraid to try out gowns that supposedly do not fit your body type. This is simply a guide – the best outfit you can wear on your big day is your bright smile and bold confidence!