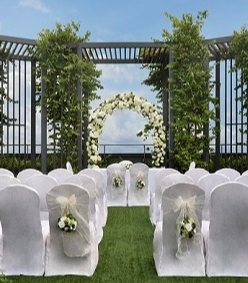 Genting Hotel Jurong

5
Each user can only give your rating once a day
Our Detail
Category:
Address:
Genting Hotel Jurong, 2 Town Hall Link, Singapore 608516
Email:
Phone:
6577 9530, 6577 9531
Website:
Our Price List / Brochure
Our Price List 2023
Lunch (from)
Dinner (from)
Tables (min-max)

$1173
Mon - Thu

$1293
Fri - Sun

$1173
Mon - Thu

$1293
Fri - Sun

12 - 33
Mon - Sun
Our Services
Genting Hotel Jurong is an ideal location for your special day in the west of Singapore. The hotel's exclusive Genting Ballroom features natural lighting, high ceilings and crystal chandeliers, and hosts up to 330 guests comfortably. Embark on your journey to happily ever after with this intimate and charming celebration.
MORE +
Wedding Packages