Romance Inspired By You Wedding Showcase

(5)
people join this
Venue :
Conrad Singapore Orchard
Admission :
Free
Event Date & Time :
2023-10-22 10 : 30 : AM
To
2023-10-22 06 : 30 : PM
---

Events & Contest details
DATE: 22 Oct, Sun
TIME: 10:30 AM – 6:30 PM
VENUE: Conrad Singapore Orchard
ADMISSION: Free
---
Distinct, sophisticated, meaningful - yours. Conrad Weddings are all about you.
Let your dream wedding unfold against the perfect backdrop of our new stylish venues that express Conrad Singapore Orchard's inimitable blend of bold artistry and serene sophistication. And, giving you the confidence of a beautifully orchestrated bespoke wedding, flawlessly executed by our Conrad Weddings team.
Register for an exclusive one-on-one consultation with our wedding specialists and curated wedding partners during our inaugural Wedding Showcase on Sunday, 22 October 2023. By appointment only.
RSVP
to secure your spot now.
---

Gallery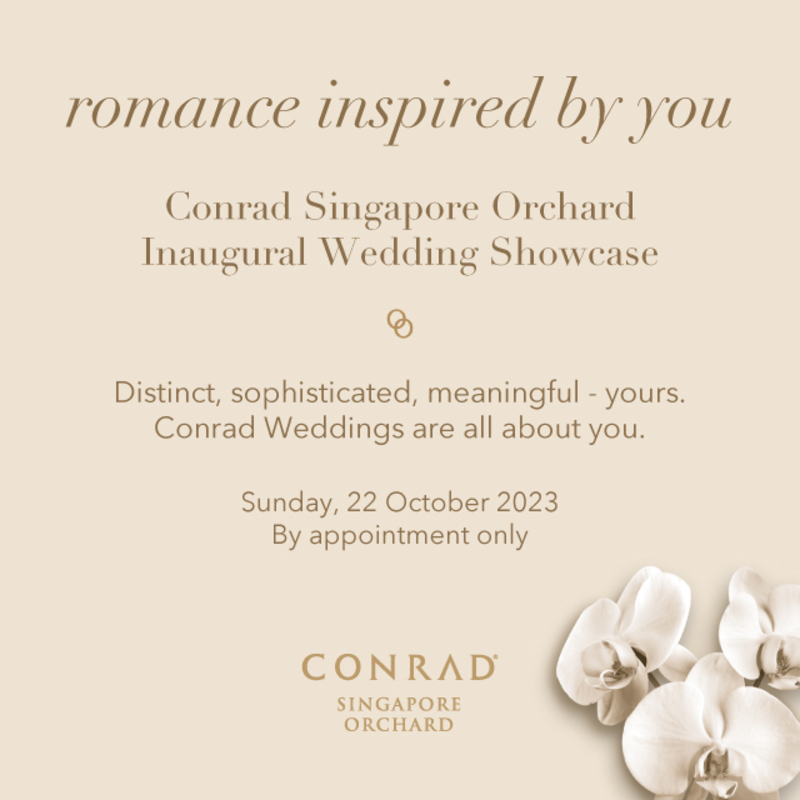 Please fill in the application information *