4 Important Things to Look for in a Makeup Artist
2020-07-08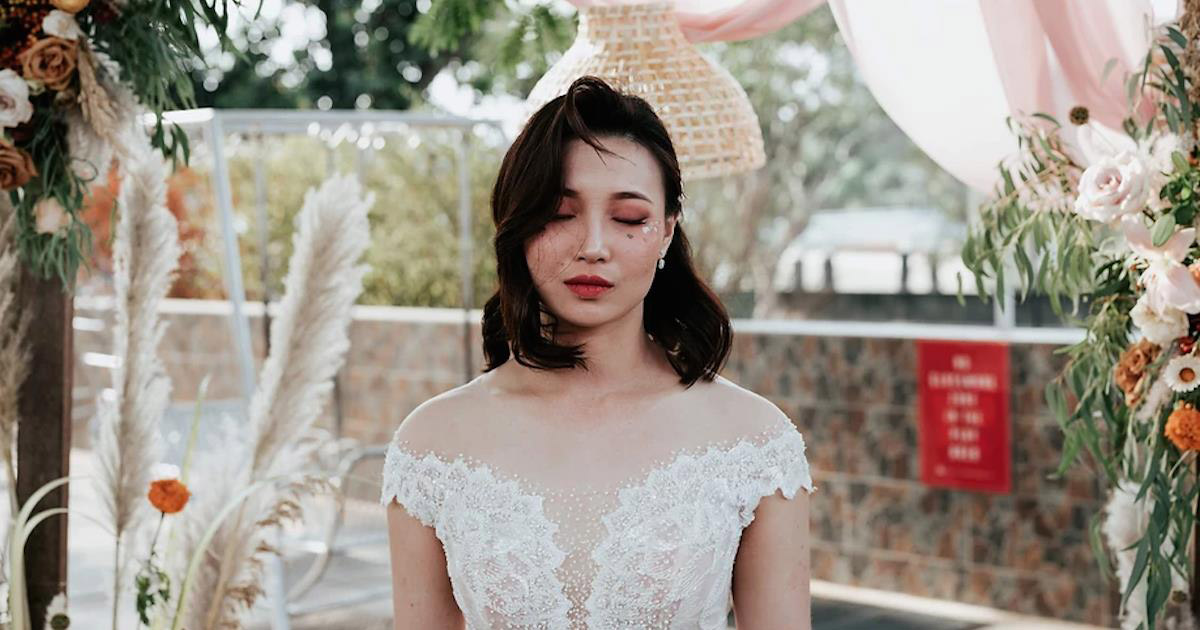 It's no life or death matter, but selecting a makeup artist to doll you up for your wedding day is, understandably, a rather high-stakes mission. How do you ensure that you look your best from dawn to dusk, in-person and on camera, under both natural lighting and the harsh spotlights of the ballroom? The answer is simple — by engaging the right makeup artist for you.
To help you sieve through the many that you've shortlisted, here are some things to keep an eye out for in a makeup artist:
1. A compatible personality
You don't have to be best of friends with your makeup artist, but having a makeup artist who understands and vibes well with you will help to make the entire experience more pleasant and smooth-sailing. Not only will you feel more relaxed when they are doing your makeup, but you will also feel more encouraged to talk openly about your concerns and requests.
2. Reliable skills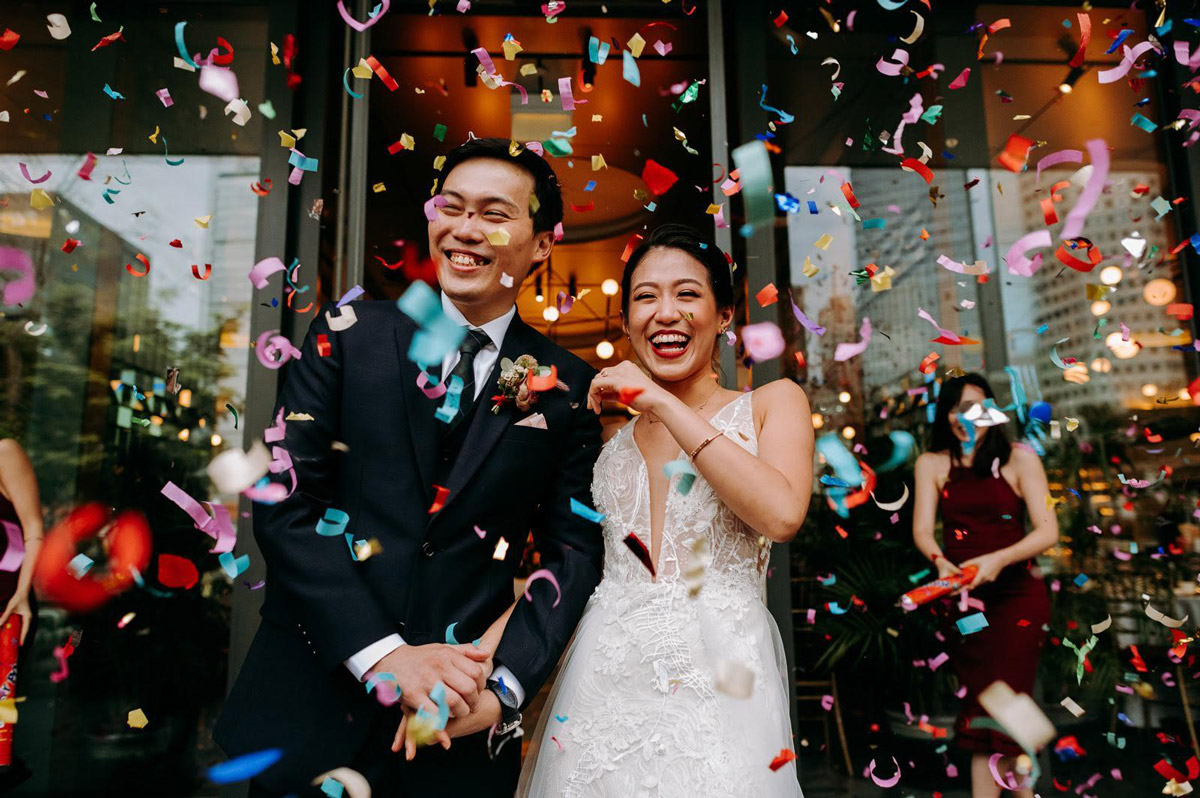 Source: Makeup Maestro • Wedding
This may sound like a no-brainer, but the importance of engaging a skilled and professional makeup artist is truly not to be underestimated. Apart from making sure that your face looks flawlessly gorgeous the entire day, a skilled makeup artist ensures that your makeup style matches the rest of you and your wedding decor for a coherent, well-put-together celebration.
A skilled makeup artist would also know which colours, textures, and techniques to use for your skin type and skin tone to achieve the style that you envision, instead of simply applying a cookie-cutter makeup "template" onto your face.
Take a thorough look at their portfolios, read the reviews left by their customers, and schedule trial sessions to get a feel of their expertise firsthand before you commit to any makeup artist!
3. The ability to help you shine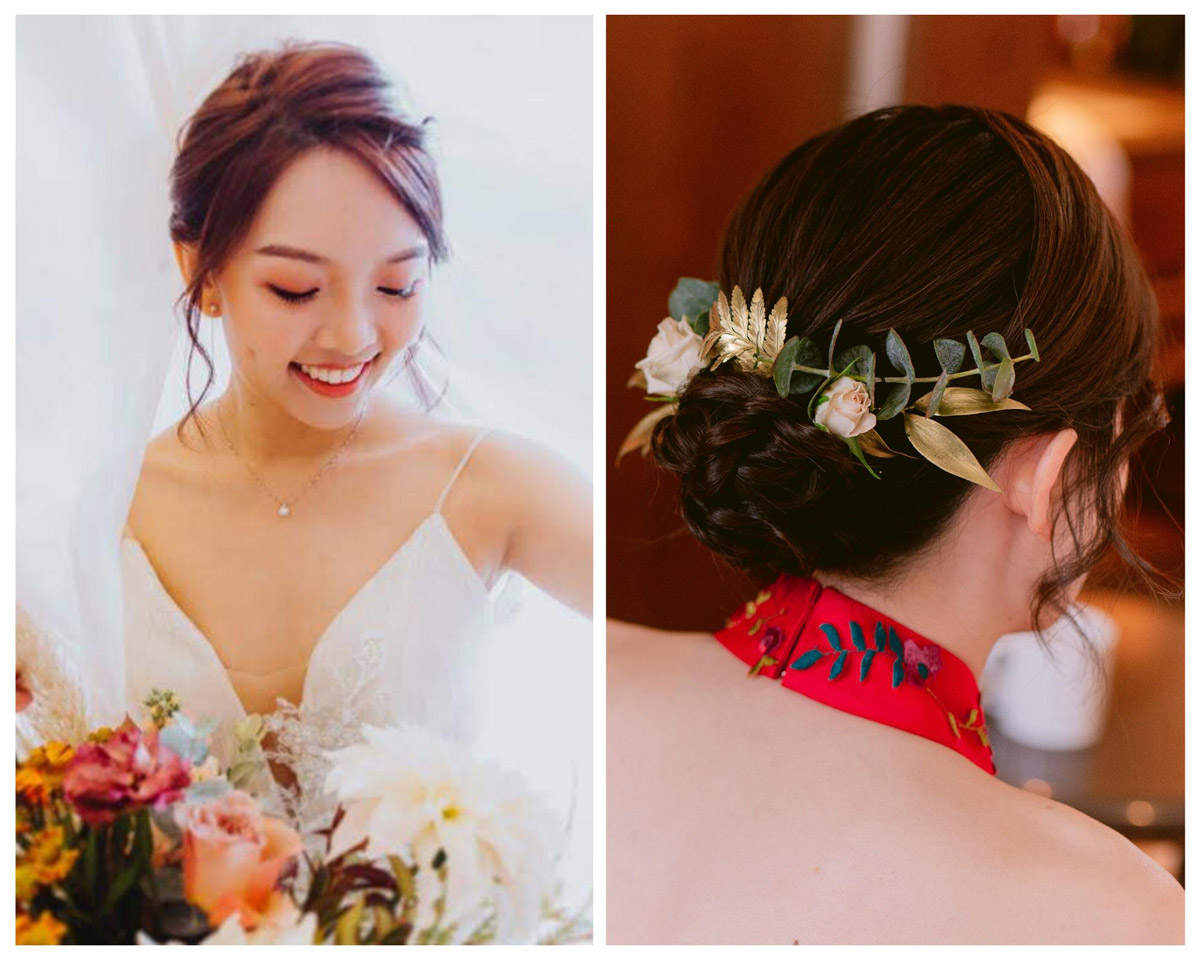 Source: Makeup Maestro • Wedding
Your wedding is all about you, so likewise, your hair and makeup look should also reflect who you are as an individual. Engage a makeup artist who will not only enhance your features but also bring out your personality with a stunning look that sets you apart from the crowd! It doesn't have to be over-the-top; even a subtle look can be a breath of fresh air with small, unconventional details.
4. Fuss-free packages
Being a bride-to-be is exhilarating, but also tiring — there is plenty to plan and coordinate, and the last thing you need is a complicated wedding package filled with fine prints and hidden charges.
To ensure a smooth-sailing and fuss-free process, look for a makeup artist who has a clean, simple, and straightforward bridal package with all the provided services clearly listed. This will help you to be aware of what you are paying for, and reduce the possibility of miscommunication and mismatched expectations in the future. For example, are the rates listed at nett price or will there be additional service charges? Are the rates based on the number of looks required or hours put in?
Makeup Maestro • Wedding's magic transformations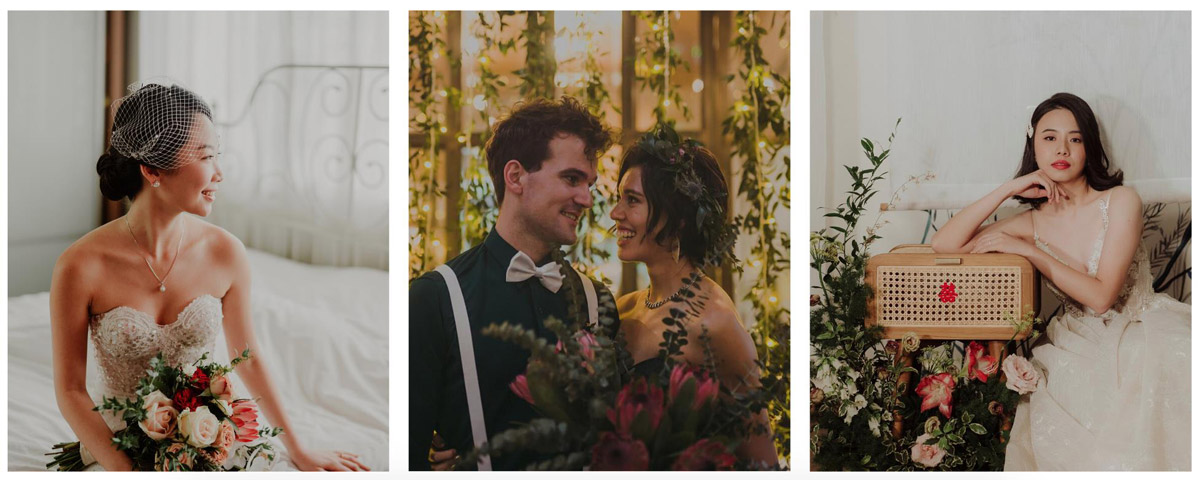 Some looks by Makeup Maestro • Wedding
Source: Makeup Maestro • Wedding
Now that you're armed with these tips, selecting the right makeup artist should be easier. To get you started, Makeup Maestro • Wedding is home to a group of talented and experienced makeup artists, each with their own signature style.
As mentioned earlier in the guide, brides-to-be need to look out for makeup artists who genuinely knows what they are doing. Makeup Maestro • Wedding passes this test with flying colours, as they are knowledgeable enough to conduct makeup workshops, and they've demonstrated on their website that they understand that there is no one-style-fits-all look.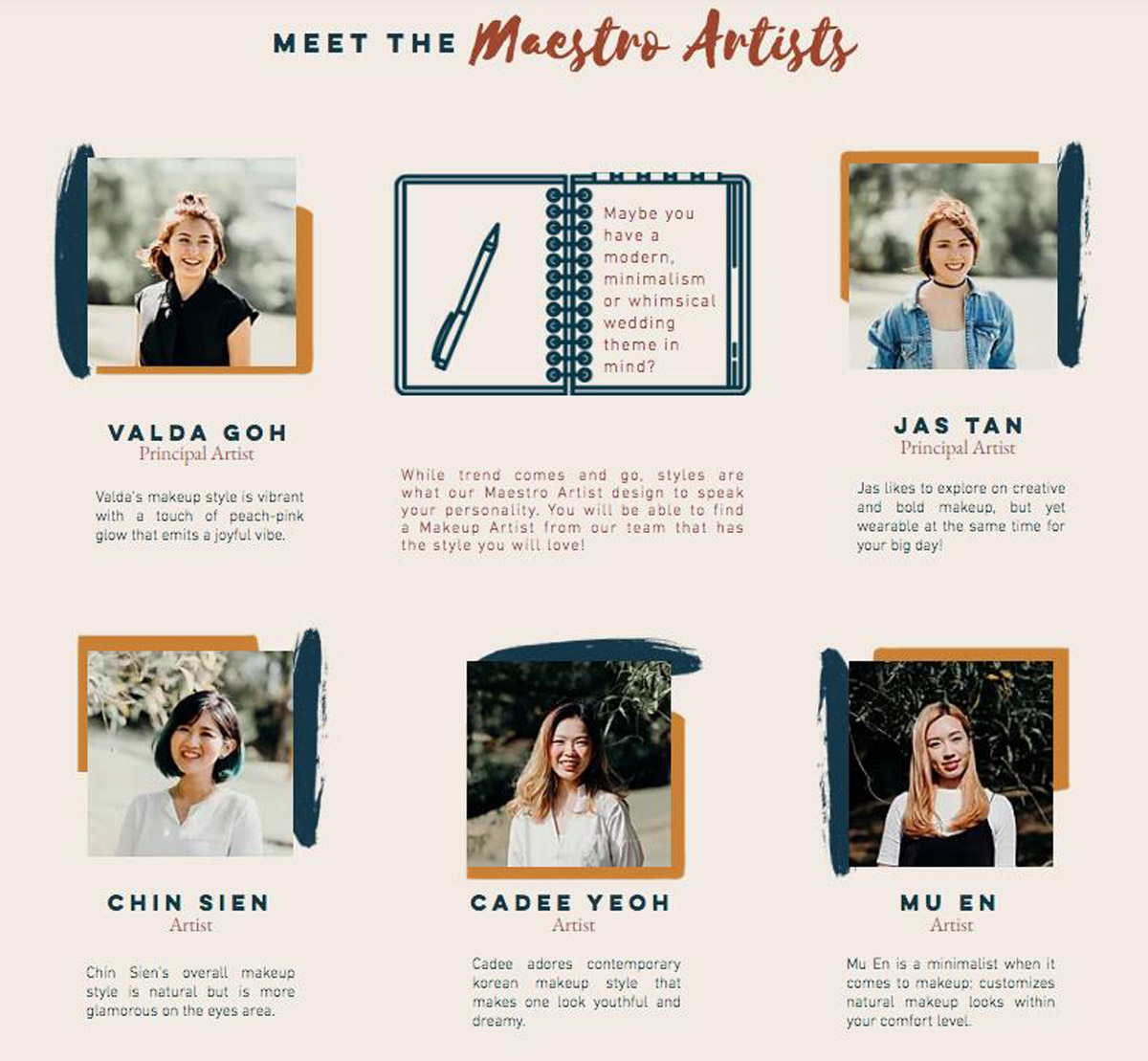 An overview of the Maestro Artists taken from their website
In fact, in order to help brides-to-be come to an informed decision when selecting a look and makeup artist, they make sure to carefully elaborate on each Maestro Artists' makeup style — be it creative and bold, contemporary Korean-inspired, or glowing skin with an emphasis on the eyes. They also provide a guide on how you can best determine your bridal style, and they offer makeup trials for brides-to-be who may be unsure of their decision to settle on a certain look or makeup artist.
Remember what we said earlier about looking for a makeup artist who is compatible with you? Trial sessions are also great for checking your chemistry and building rapport, which the team at Makeup Maestro • Wedding also strongly believes in.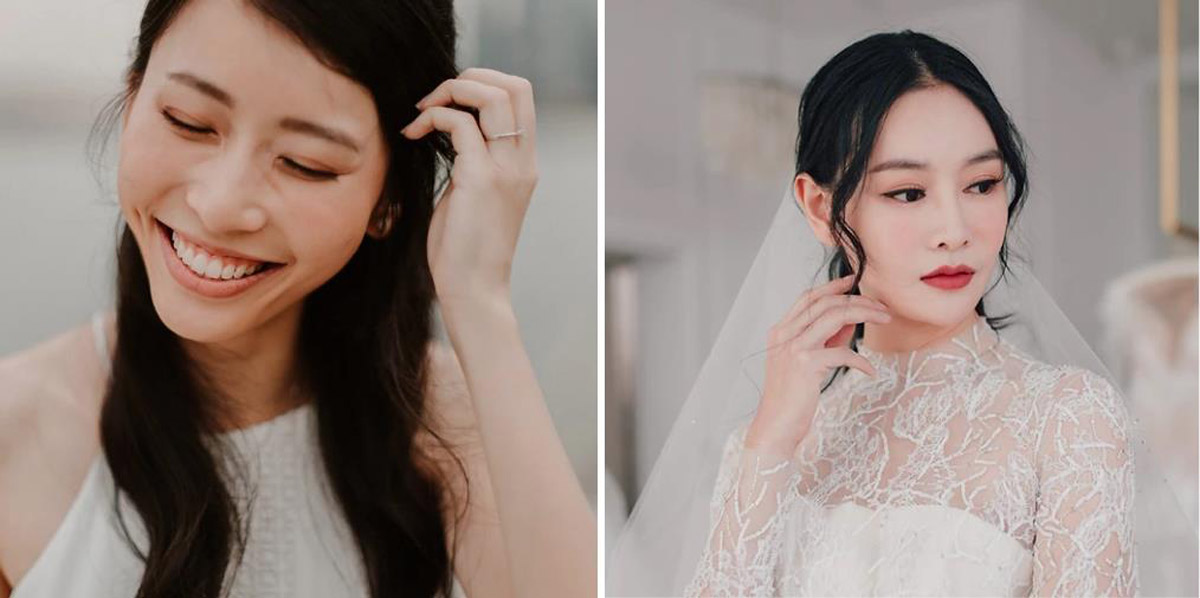 Are you more sweet or chic?
Source: Makeup Maestro • Wedding
Another highlight worth mentioning about Makeup Maestro • Wedding is their specialisation in designing personalised looks. Great for those who wish to sport something more unconventional and fun, Makeup Maestro • Wedding excels at letting your personality shine through your hairdo and makeup, whether you're quirky, chic, or sweet.
Having planned weddings themselves, the team at Makeup Maestro • Wedding also values a bridal package that has its details made as straightforward and easy-to-understand as possible. Brides-to-be can rest assured that whenever a booking has been made, you will receive an itemised invoice from Makeup Maestro • Wedding that lists out all the possible charges based on the services that you require.
Perks as a Makeup Maestro bride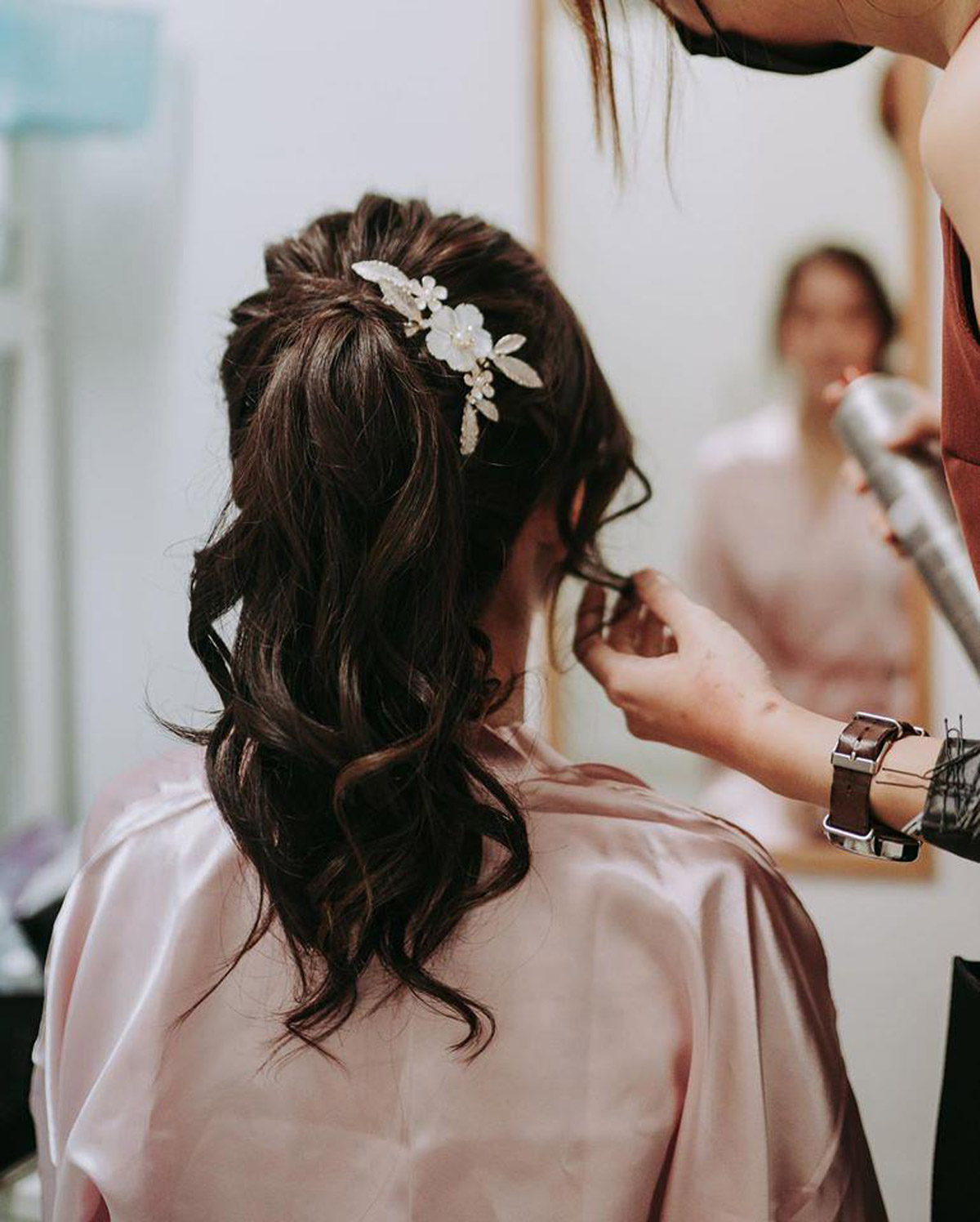 Besides hair-styling and makeup services, brides-to-be who sign with Makeup Maestro • Wedding will enjoy exclusive partnership deals with other wedding service vendors listed on their website.
There is also a 10% discount on their Bridal Trial Session* if you quote [MMXBLISS2020] when booking with them, which is a 2-hour long session filled with practical advice and valuable insights on your wedding hair and makeup. Do hurry, now that we're allowed to head out — albeit with safe distancing measures — as slots are limited and the promotion ends on 31st August 2020!
*Terms & Conditions apply:
● Promotion is valid from now till 31 Oct 2020.
● The duration of a trial session is approximately about 2 hours and it will be conducted in Makeup Maestro Studio between Monday to Thursday, at 11 am or 3 pm slot ( excluding eve of PH & PH).
● Slots are subjected to preferred maestro artist's availability.
● The trial cannot be used for any wedding occasion such as pre-wedding shoot, ROM, casual shoot etc
● The trial fee cannot be used to offset the bridal package. If you would like to confirm your preferred artist, another trial will be conducted nearer to your wedding date. This is when your skin condition/hair length & texture will be at the most similar stage to the wedding day.
● Please understand that your wedding date will still be available for booking as only a trial session is confirmed. We suggest that you book the trial earlier so that there will be a higher chance to secure your preferred artist.
Makeup Maestro • Wedding
Address: 36A Sago Street Singapore 059027 (open by appointment only)
WhatsApp: +65 9111 7539
Email:
enquiry@makeupmaestro.sg
Website
Facebook
Instagram
________________________________________
This article was written for Makeup Maestro • Wedding.
All images were taken from Makeup Maestro • Wedding.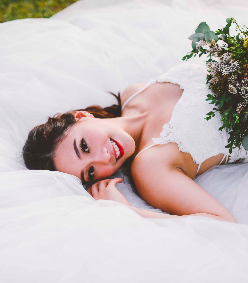 Makeup Maestro • Wedding
Rating:

Address:

36A Sago Street

Phone:

91117539