Hen-tertainment on a Budget
2015-10-22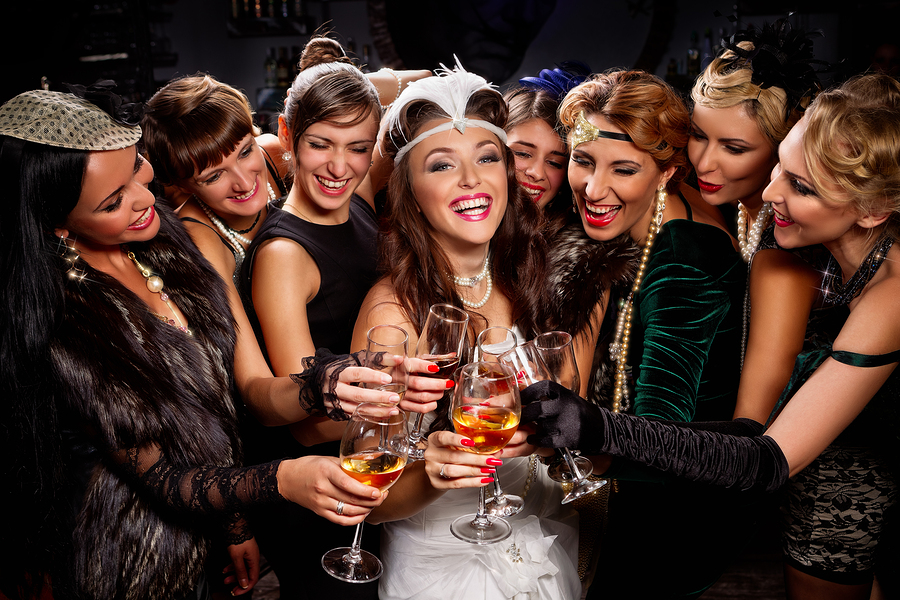 Is your best girlfriend getting married? Planning the bachelorette bash but strapped for cash? While a limousine full of strippers and a private yacht complete with cute male dancers may not fall within your budget, that doesn't mean you can't have an outrageous event.
If you're under the pressure to give the hen one last memorable night before that nervous walk down the aisle, then you'll need a little bit of help. Here are a few ideas from the Blissful Brides team!
Theme: Stripper Soiree
Venue: Someone's apartment, hopefully belonging to a gal pal who stays alone. Decorate the place with huge beanbags, lava lamps, and candles and blow up novelty condoms (especially glow-in-the-dark ones) into balloons. Stock your mp3 player up with appropriate tracks for your racy night in.
Activity: Instead of actually hiring a stripper, persuade a cute, obliging male friend —preferably someone all of you want to see in shorts — to perform an innocent dance or a fun striptease.
Food & Drinks: Do a potluck; everyone brings their favourite dish, whether it is cooked or bought doesn't matter. Make sure there's enough for everyone. Look up the ingredients needed for sexy cocktails such as Slippery Nipples (Bailey's Irish Cream and butterscotch schnapps), Screaming Orgasms (Bailey's Irish Cream, Vodka and Kahlua). Remember that more is always better than too little!
Theme: Slumber Party
Venue: The bride's home, or if not available, the apartment belonging to above-mentioned gal pal. Buy lots of fashion and bridal magazines (such as Blissful Brides), bring along all sorts of facial masks and nail polishes, and rent lots of romantic comedies.
Activity: Have a mani-pedi party, complete with facials, for a relaxing get-together. Play a girlie Truth or Dare or exchange intimate wedding night stories. There's nothing like a warm, fuzzy, sex-talk-studded slumber party to nurture the spirit of girl power. If you're feeling slightly richer, hire an exotic dancer to come over and teach all of you some sexy moves. It can be a very good female-bonding activity.
Food & Drinks: Bring on all the forbidden food! Popcorn, macaroni and cheese, chips, pizza…
Theme: Naughty Night Out
Venue: Pubs and clubs with free cover or free drinks for ladies! Make the bride wear a cheap veil or a feather boa, which can be easily purchased or made, and make sure she doesn't take it off for the duration of the night. The rest of you can wear T-shirts with "The Bridal Party" or similar written on the front with fabric pens.
Activity: Score drinks by asking the bride to go around asking any available man to buy her one. Make her wear a tag that says "Tying the knot – buy me a shot!" Otherwise, make her do a scavenger hunt by retrieving items from the bar patrons.
Food & Drinks: Bar food and lots of free drinks – what else?