The Bridesmaids' Luncheon
2016-11-17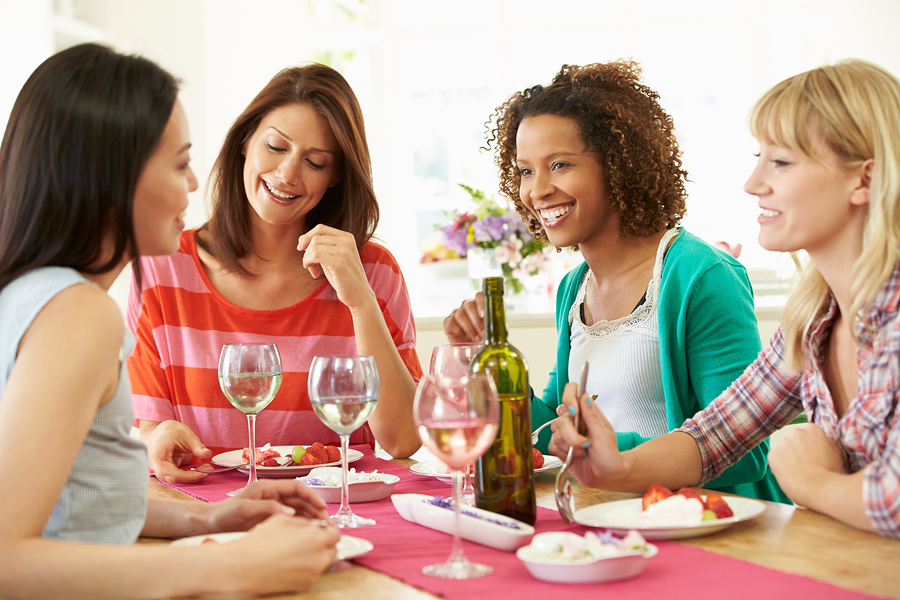 What is a bridesmaids' luncheon? Before you scream, "How will I ever pay for another event?", relax. Bridesmaids' luncheons are merely an opportunity for the bride to gather with her bridesmaids before the wedding, and thank them for being a part of her wedding party.
Think of the bridesmaids' luncheon as a reverse bridal shower – the bride usually acts as hostess instead of the maids. Bridesmaids' luncheons are entirely optional and no one will fault you for opting to skip it. Before you do though, read on to find out more about this delightful, traditionally Western custom.
The Why
The wedding goes by in a blur, and after the dust settles, many brides realise that they never really had a chance to spend some quality time with their nearest and dearest. That is what makes bridesmaids' luncheons so great: they offer the perfect opportunity for the bride and bridesmaids to get together one last time before the main event.
Bridesmaid luncheons are usually held between one and two weeks prior to the wedding, or sometimes even at the last minute, allowing out-of-town attendants to arrive and participate in the festivities.
The What
Because the bridesmaids' luncheon is not a compulsory event, and the etiquette surrounding this gathering is quite flexible. The luncheon is nearly always hosted by the bride to thank her bridesmaids for their time and effort. Attendees may also include any other close female friends or relatives participating in the wedding – including the mothers of the bride and groom, sisters and favourite aunts, if you're very close to them.
Whether you choose to host a traditional tea party or something wild and unconventional, the bridesmaids' luncheon is the best time to thank those special women in your life for all their cooperation and unconditional support during this busy time in your life.
The Where
Despite the name, the luncheon does not have to be, well, a luncheon. Typical fare used to be generally quite light: salads, fruits, finger sandwiches, and sherbet or cake for dessert. Today, the luncheon has been reinvented as dinner at a favourite restaurant, brunch in the bride's home, even an afternoon of group pampering at the spa. The event can be formal and elegant, with crisp linen napkins and fine wines, or casual and fun, with pizza and pitchers of Mojito.
It all depends on your style and your wallet. You can host it at your house, at a favourite local hangout, or at a fancy-schmancy hotel. Some may even consider doing it right before the bachelorette party. So it really doesn't matter where you have it—whether you're dunking prata in curry or served a seven-course meal. It's the thought that counts.
The Custom
One charming Western tradition associated with the luncheon is the Bridesmaids' Cake. The details may vary, but the cake is often pink and contains a coin, thimble or ring, baked inside. The cake is cut and a slice is distributed to each maid. Whoever finds the trinket in her slice is thought to be 'blessed in affairs of the heart', and possibly the next to wed. A Victorian version of this tradition involves six different charms, with ribbons attached and baked into the cake. Before cutting, each bridesmaid pulls one charm from the cake. Each charm foretells a certain kind of luck.
For a personalised twist, why not have the cake iced in a different colour other than pink? Or instead of the cake, opt for tiny cupcakes or mini-doughnuts. Have the charms chosen specifically for each of your bridesmaids to let them know how much you mean to them and wrap them up in tiny boxes. You can also purchase little pieces of jewellery for them to wear on your special day, amongst many other gifts. Your bridesmaids, undoubtedly your closest and dearest friends, will really appreciate your effort.