Useful Fitness Accessories to Get in Shape!
2020-03-13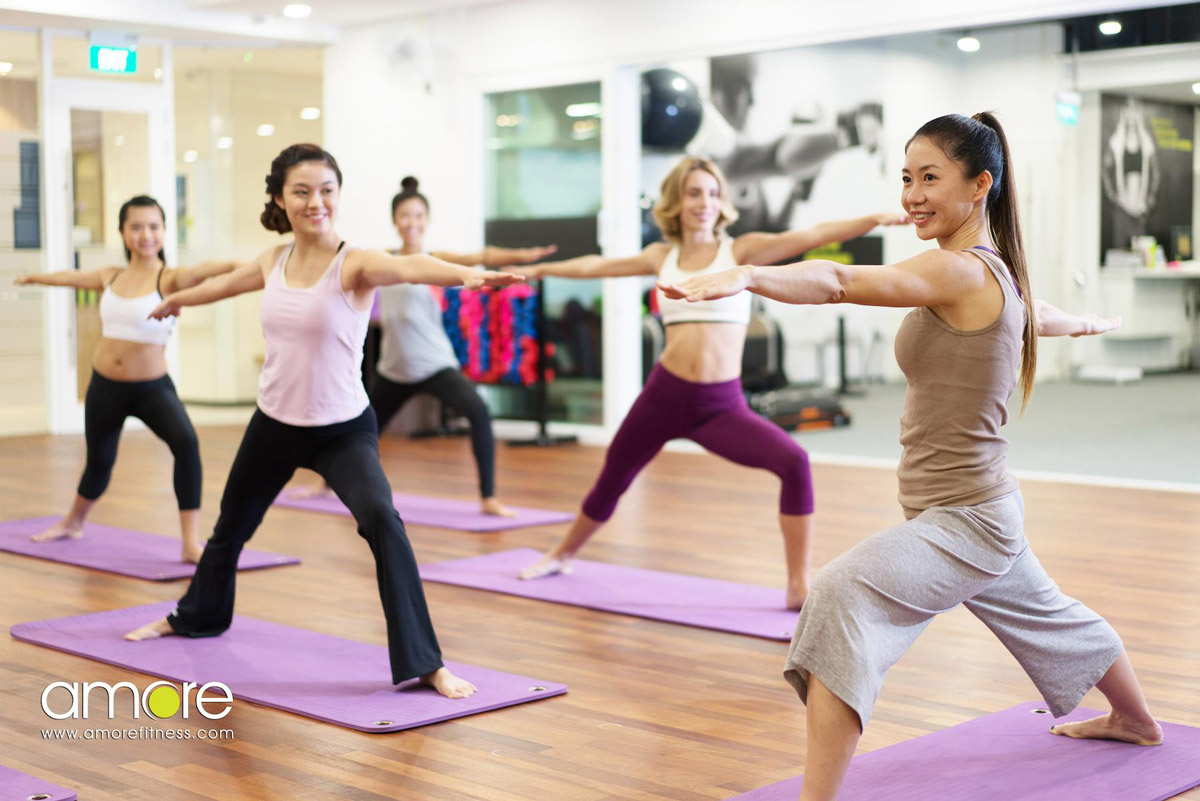 As your wedding date draws nearer, so does your personal deadline to get in shape. But if you're new to the world of exercise and fitness and don't know where to begin, don't worry — you've opened the right article. Here are some useful fitness accessories for brides-to-be to work out with that can be used to target different muscle groups to burn fat and tone up more efficiently!
1. Agility ladder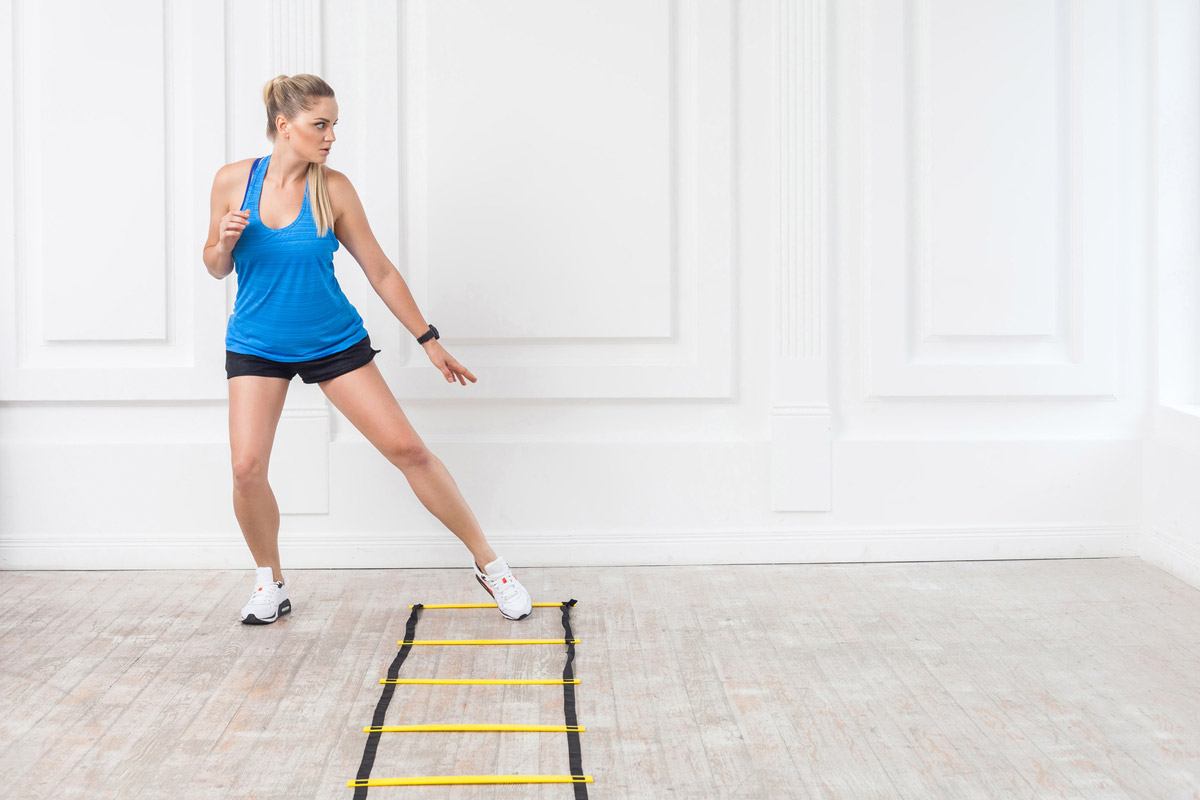 Source: Runner's Blueprint
Agility ladders are easy to use and can help you to improve agility, coordination, and focus, as well as strengthen your muscles, ligaments, joints, tendons, and cardiovascular power. Using quick and controlled footwork, you can perform ladder drills that will sharpen your body and burn calories.
For a start, familiarise yourself with the ladder by walking through it. Once you're used to the movement, begin jogging up and down the ladder, landing your foot between each ladder rung. You may also shuffle side to side. As you feel more comfortable, you can intensify your workout by quickening your pace, adding in jumps and squats between steps or even explosive push-ups for a full-body workout!
Do remember to warm up thoroughly before you start your agility ladder workout — simply jog in place to increase your heart rate and loosen up your muscles and joints, then move on to dynamic movements such as lunges.
2. Battle Ropes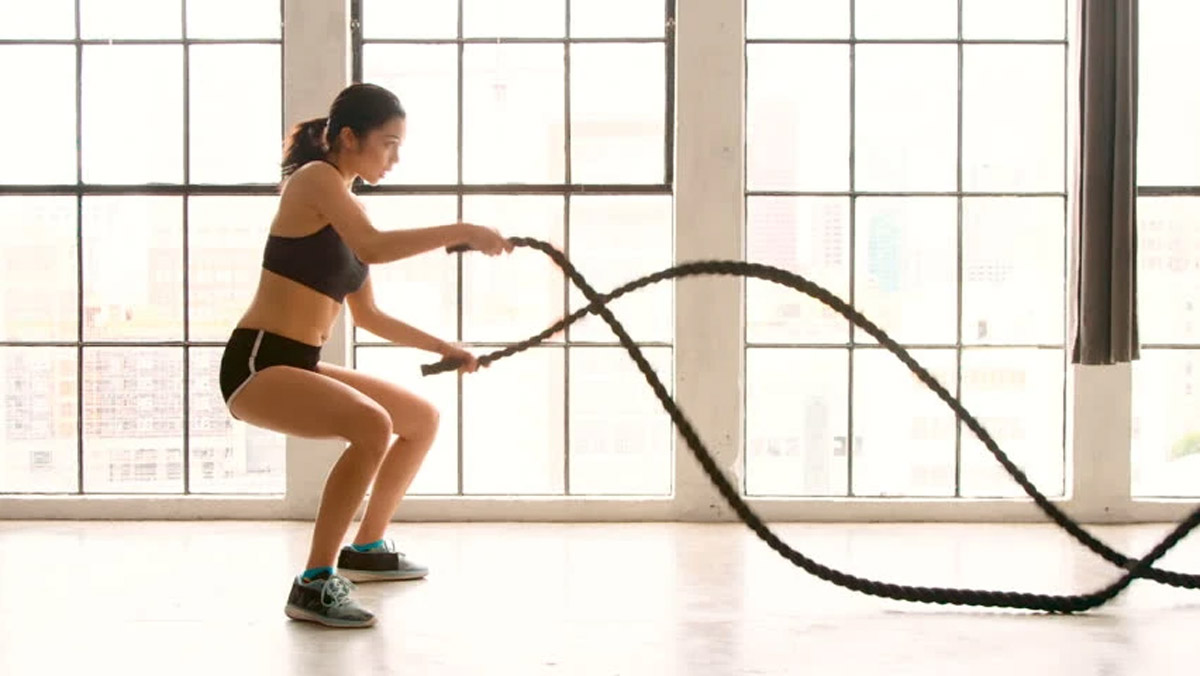 Source: Sundried
Arms, chest, back, core and legs — you'll be working all these muscles along with heart-pumping cardio with some battle ropes. Battle rope routines can help to provide a dynamic full-body workout which burns fat and sculpt your arm and core muscles at the same time, giving you an overall lean and toned body.
To use the battle rope properly, hold the ends of the rope at arm's length in front of your hips with your hands shoulder-width apart. Brace your core, bend your knees, and begin alternately raising and lowering your arms forcefully for 30 seconds. Your ropes should make waves, and once 30 second is up, start slamming the ropes to the ground!
If you're a beginner, take note to never hold your breath, keep your abs tensed at all times, and concentrate on keeping your speed fast. Maintain your pose and rest when you're tired; do not push yourself if you can't maintain for 30 seconds initially!
3. Kettlebell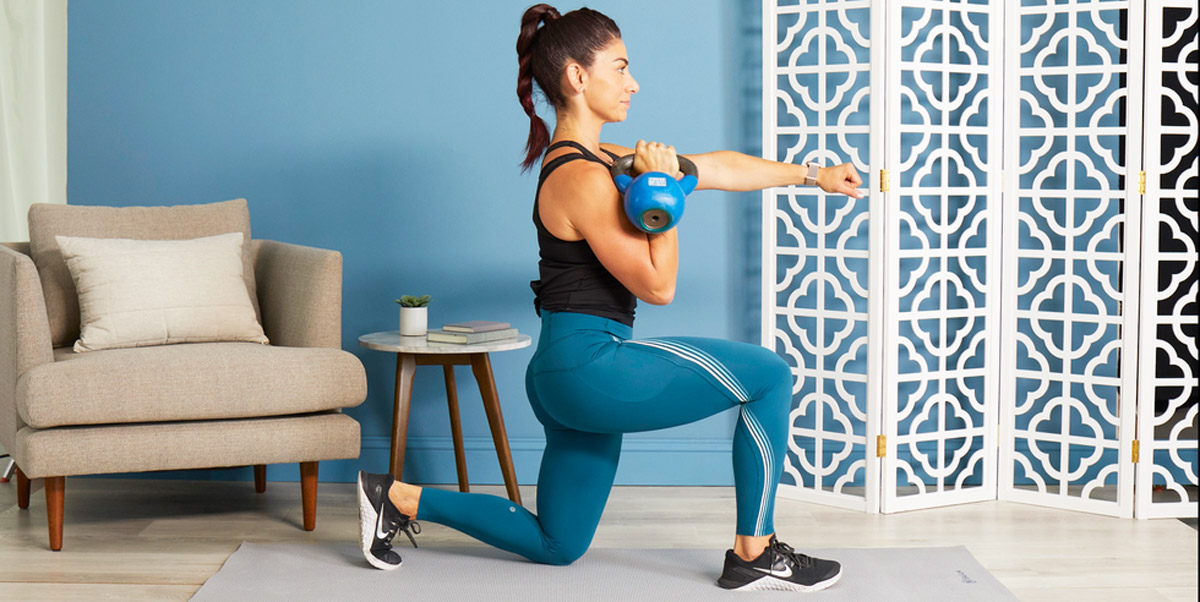 Source: Kathryn Wirsing, Prevention
Do you want to burn up to 400 calories in 20 minutes? Try adding the kettlebell to your workout! Kettlebells can help you work up a sweat very quickly and are very flexible tools.
Designed as a weighted ball with a handle, it allows for both deadlifts and swings, so you can activate many muscle groups at once with a variety of exercises. It's also a tool that can be used for low-impact strength and conditioning — perfect for a beginner!
To exercise with a kettlebell, hold them via the handles while doing exercises such as lifts, lunges, shoulder presses, and more. While there is no hard and fast rule when it comes to what weight your kettlebells should be, the standard starting weight for women is 8kg.
4. Swiss ball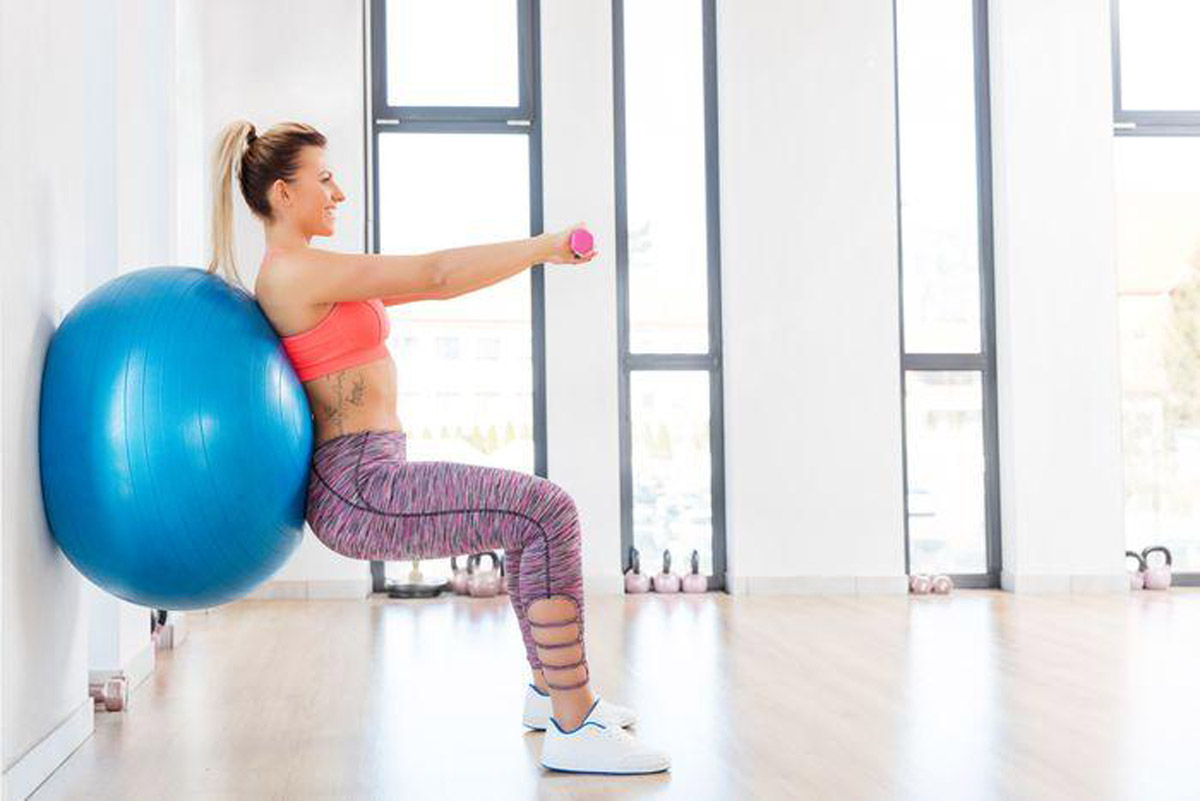 Source: very well fit
Yes, this big bouncy ball can help you get fit! Also known as an exercise or yoga ball, the Swiss ball can increase your flexibility, strengthen your core muscles, and help to improve balance.
The best part? They are super versatile and can be used to spice up even the simplest of exercises, such as a sit-up, increasing range of motion needed as well as engagement of your muscles.
One such exercise that beginners can attempt is the ball squat (as pictured above), which will not only help your balance but also strengthen and tone your glutes, hips, and thighs. This version of squats helps to relieve the pressure off your back and knees, making it great for those with back and knee pain.
To start this exercise, prop the ball against a wall and position it behind your lower-mid back. Walk the feet out so that you're leaning against the ball with your feet about hip-distance apart. Then, you can lower into a squat as low as you can, and make sure that your knees are not going too far over your toes. Your weight should also always be on your heels as you stand up, keeping your knees loose.
Do note that if you've never used a Swiss ball before, we recommend sitting next to a wall or hold onto a chair for balance, and make sure you're using a non-slip mat or have on shoes with good sole grip.
Everything you need at Amore Fitness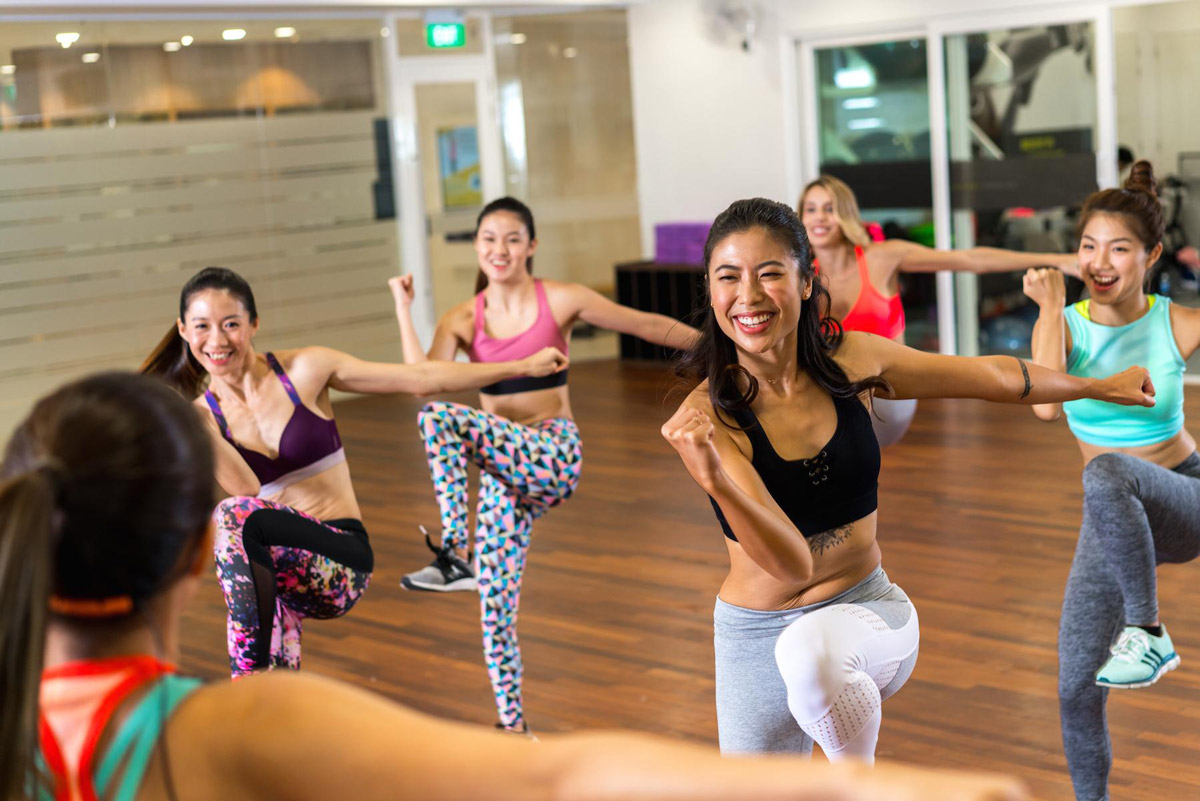 Feeling motivated to start working out now but not sure where to get these accessories? Sign up with Amore Fitness and you'll be all set! Their gyms offer all the equipment mentioned above and more, and even has professionals who specialise in women fitness to guide you on how to use them accurately so that you can witness maximum results without injuring yourself.
Some of the other state-of-the-art gym equipment specially designed for women include:
● TRX® Suspension Trainer — Helps you to achieve an effective total-body workout using just your bodyweight.
● OMNIA⁸ — A functional training system that effectively trains the entire body and increases the heart rate for a high-calorie burn (only available at Hillion Mall).
● QUEENAX — A functional and suspended bodyweight training system that trains your body to support the specific demands of your lifestyle.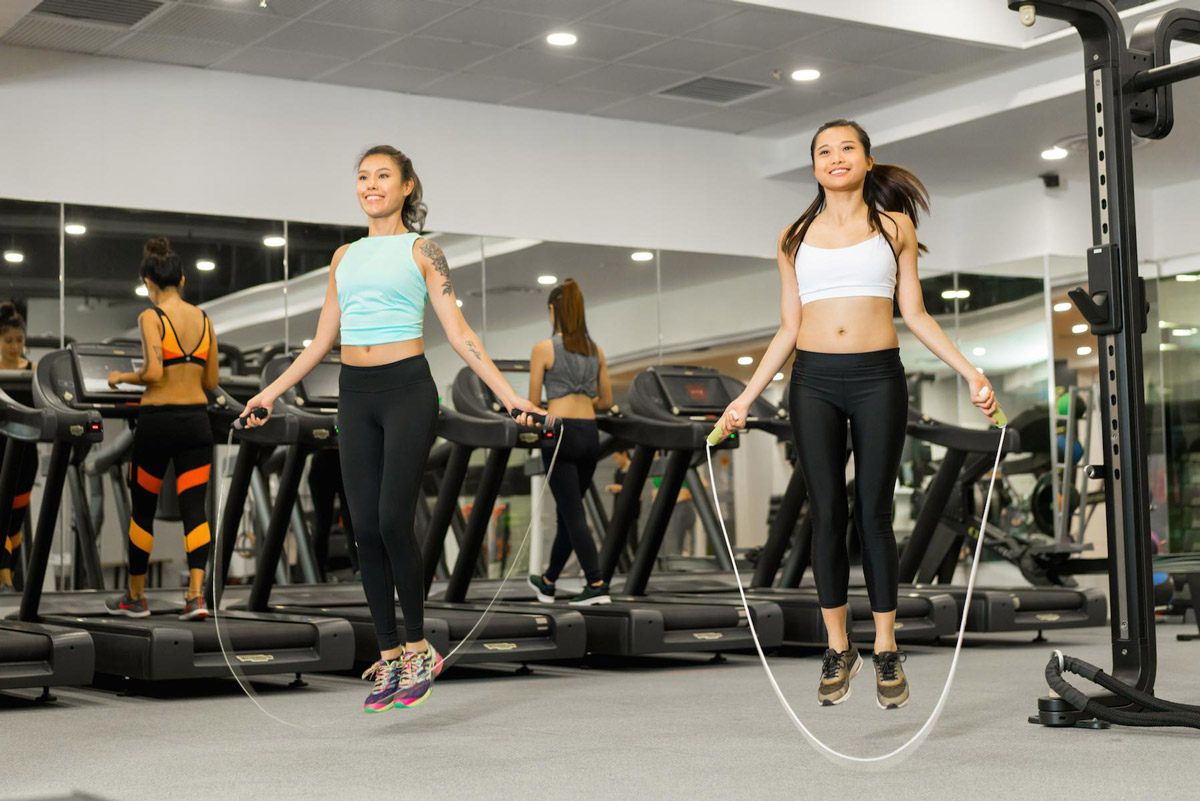 For beginners who need something more exciting to motivate themselves, Amore Fitness also has a variety of fun-filled fitness classes such as KickBlitz, which is an energetic fusion of kickboxing and High-Intensity Interval Training (HIIT), Aero Groove, a cardiovascular conditioning regime with continuous rhythmic and dance-inspired moves, Aqua Aerobics, and Pilates.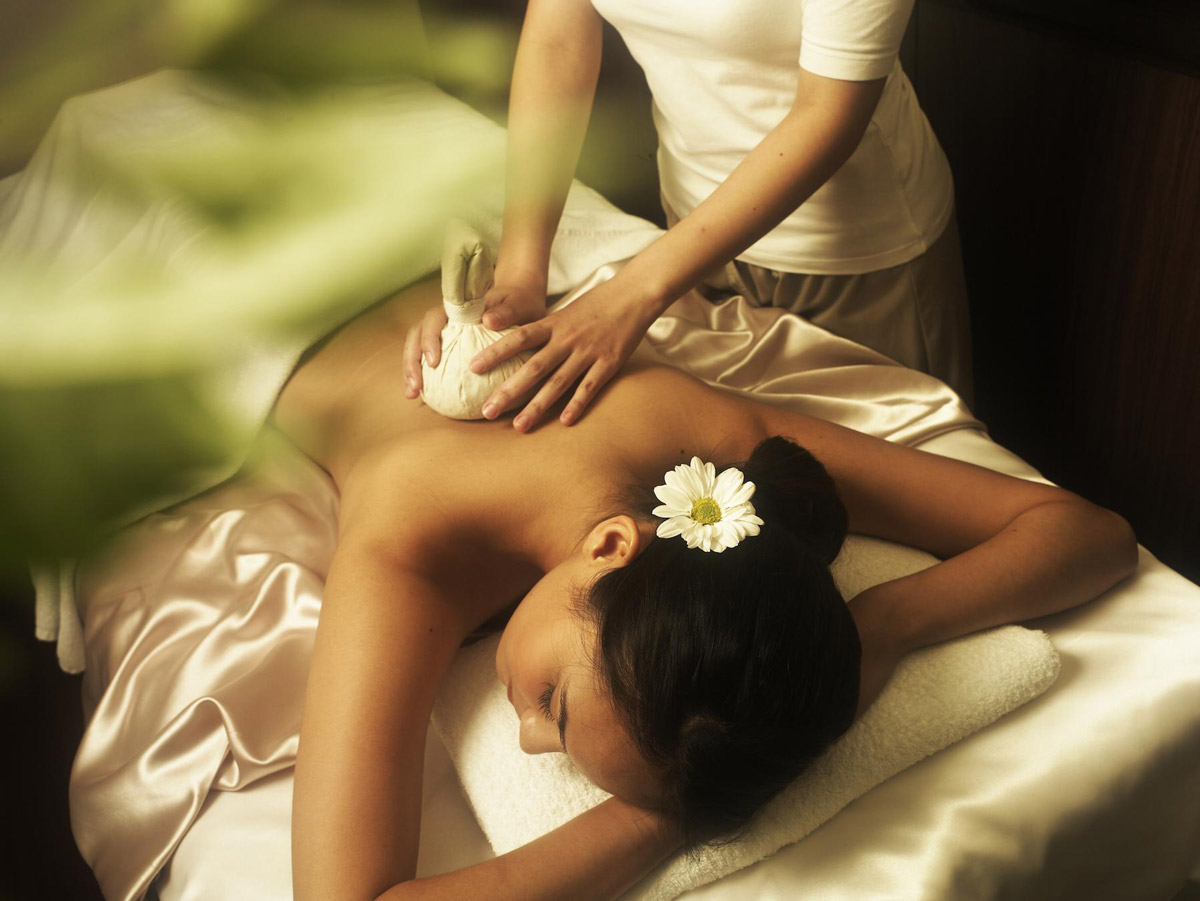 That's not all — after your workout session, head over to the Amore Boutique Spa section for a much-deserved spa session! Rest your muscles and reward yourself for sticking to your fitness plan with a variety of targeted treatments that include facials, massages, hydrotherapy treats, scrubs, and wraps. With five-star spa facilities such as jacuzzis and aromatic steam baths, you'll definitely be able to wind down and feel fresh and rejuvenated after a tiring workout.
Sculpt your ultimate bridal body with Amore Fitness!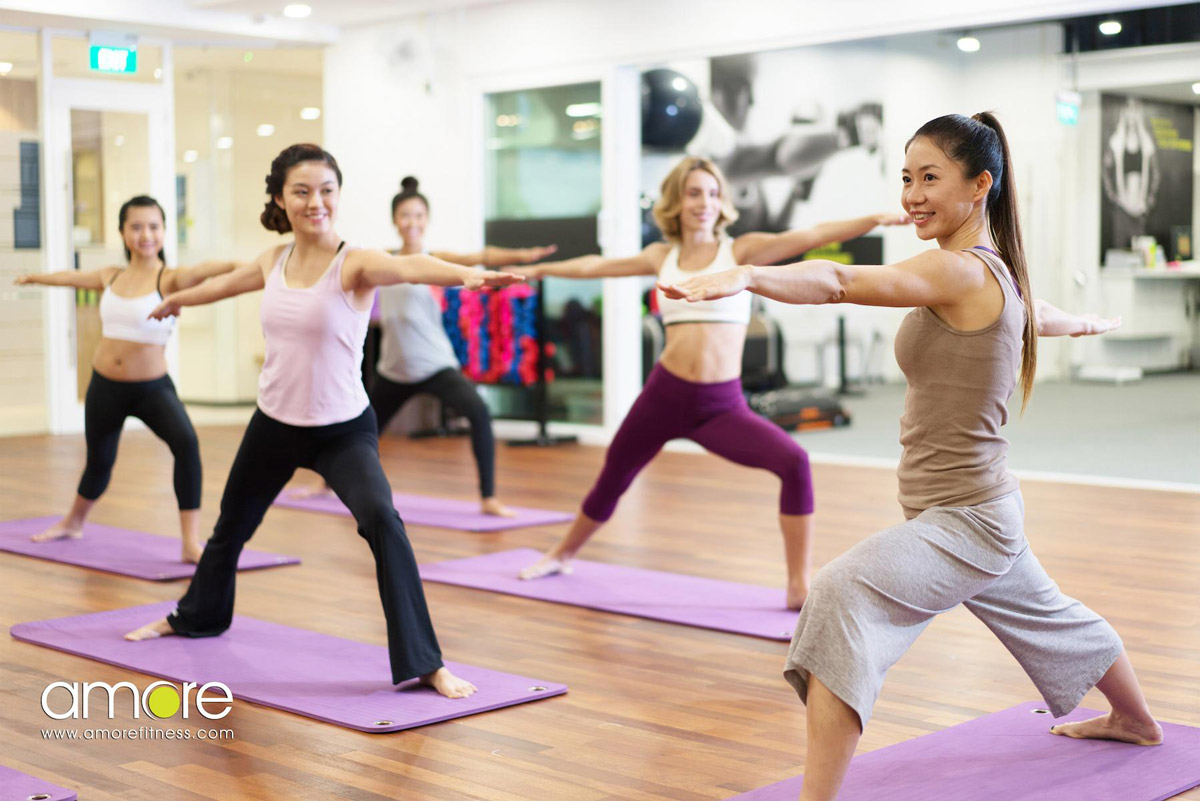 Currently, Amore Fitness is offering a Bride-to-be Fitness Package that offers 3 months of unlimited fitness access at 20% off the usual price, which is great for those who are not sure if they'd like to commit long term.
In addition, those who would like a more tailored experience are in luck, because they are also offering 12 sessions of Personal Training for $1080!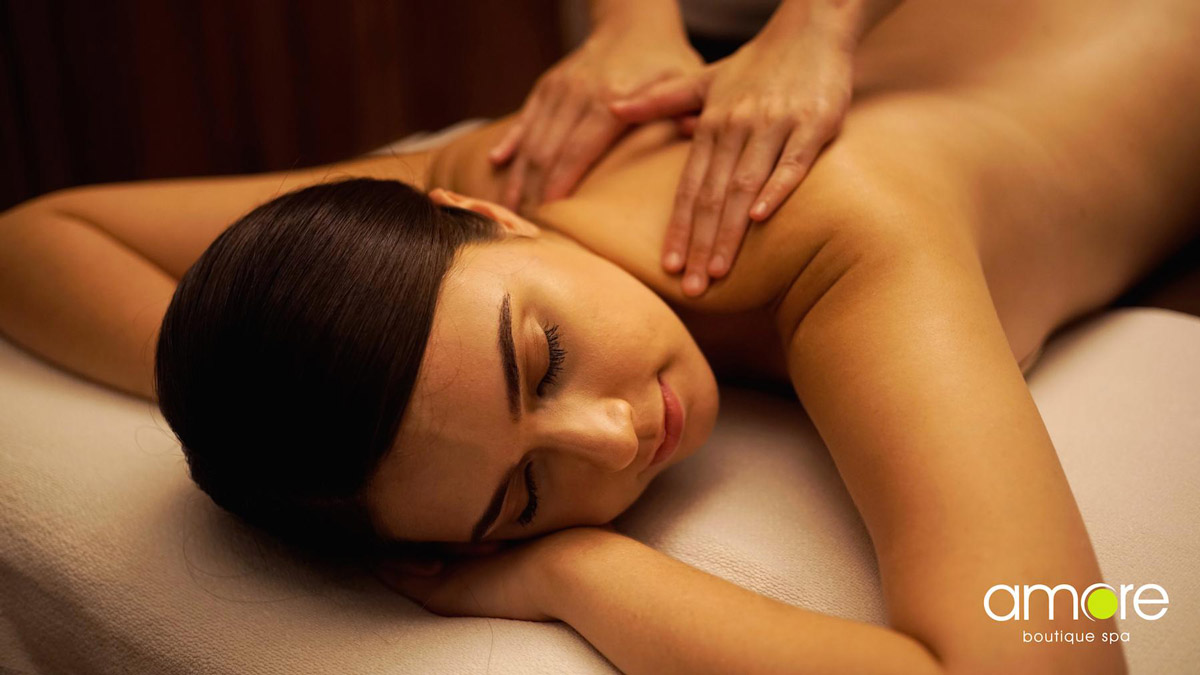 You can also achieve the much-coveted bridal glow with Amore Boutique Spa's luxury bridal package, where you can either enjoy 50% off ala-carte IPL services or savour 200 minutes of head to toe pampering at a spa session for just $280 (before GST, U.P. $428) with the Blissful Healing package, which includes:
● Aromatic Steam Bath
● Fusion Massage
● Herbal Remedy
● Ear Candling
● Hand Paraffin
● Oxygen Cove Therapy
If you're interested in finding out more about Amore Fitness, simply leave an enquiry here. For Amore Boutique Spa services, visit their branch at Hillion Mall, Tampines One, Woodlands Civic Centre, or Bugis Junction and get the treatment you deserve! Do note that an appointment is required.
________________________________________
This article was written for Amore Fitness.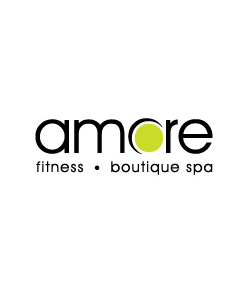 Amore Fitness
Rating:

Address:

https://amorefitness.com/find-us/

Phone:

6308 9822