Everything You Need to Know About Traditional Chinese Wedding Cakes for Guo Da Li
2020-03-17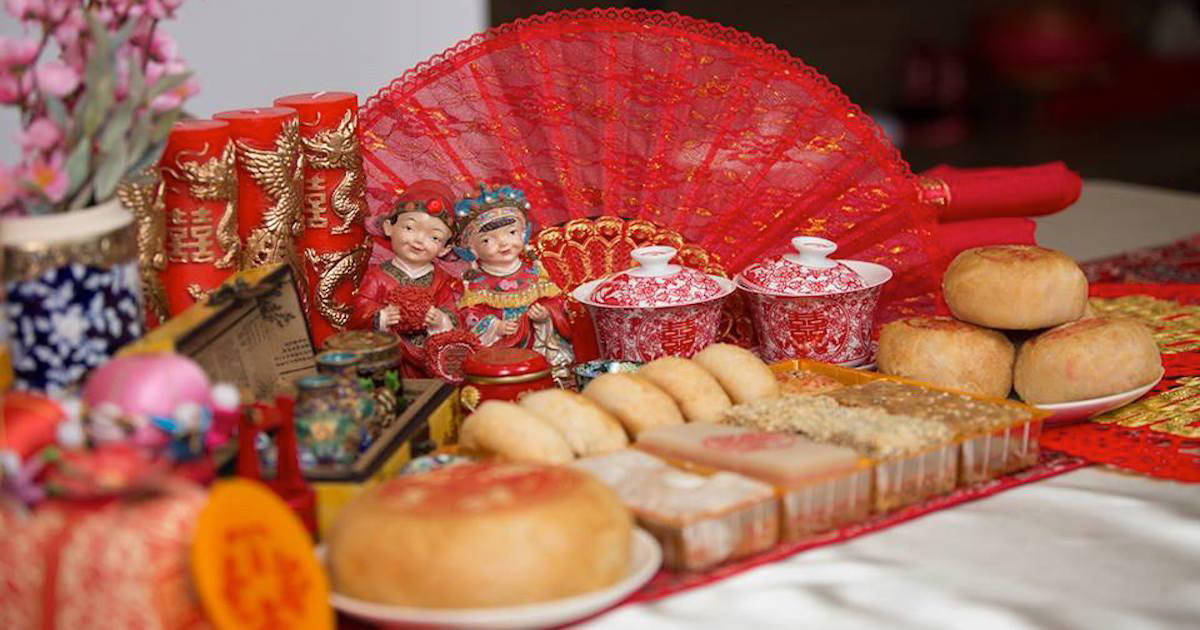 Besides the events that would typically unfold on the day of a traditional Singaporean-Chinese wedding — ie. gate-crashing and serving tea to the elders — there is another significant event that happens weeks before D-day.
That's none other than Guo Da Li (过大礼), which happens on an auspicious date two to four weeks before the wedding. During which, the groom will send gifts to the bride's family to symbolise his sincerity in marrying their daughter.
These betrothal gifts include a myriad of items from jewellery to roast pork, but an important item that is always presented is also the traditional Chinese wedding cakes.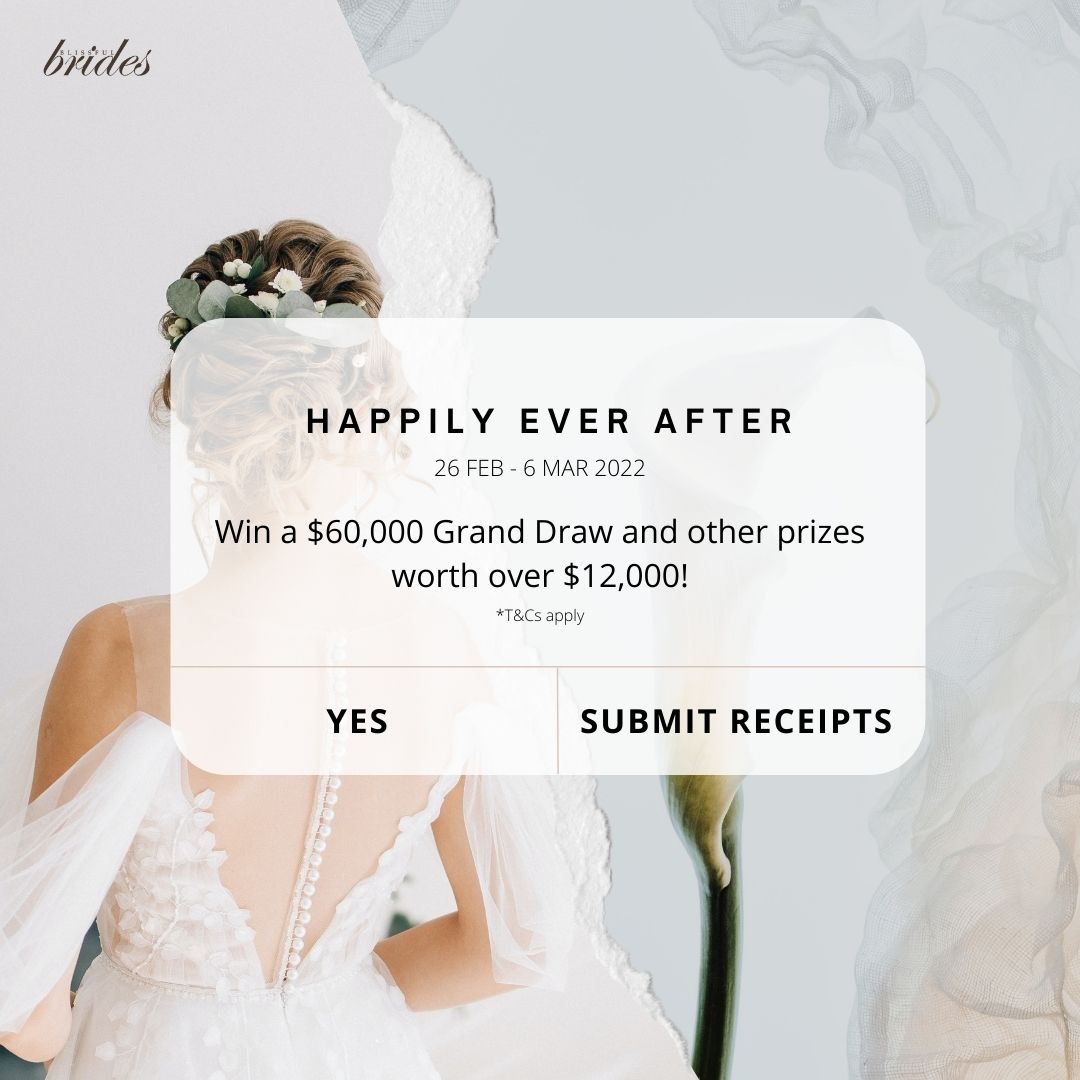 What are xi bings?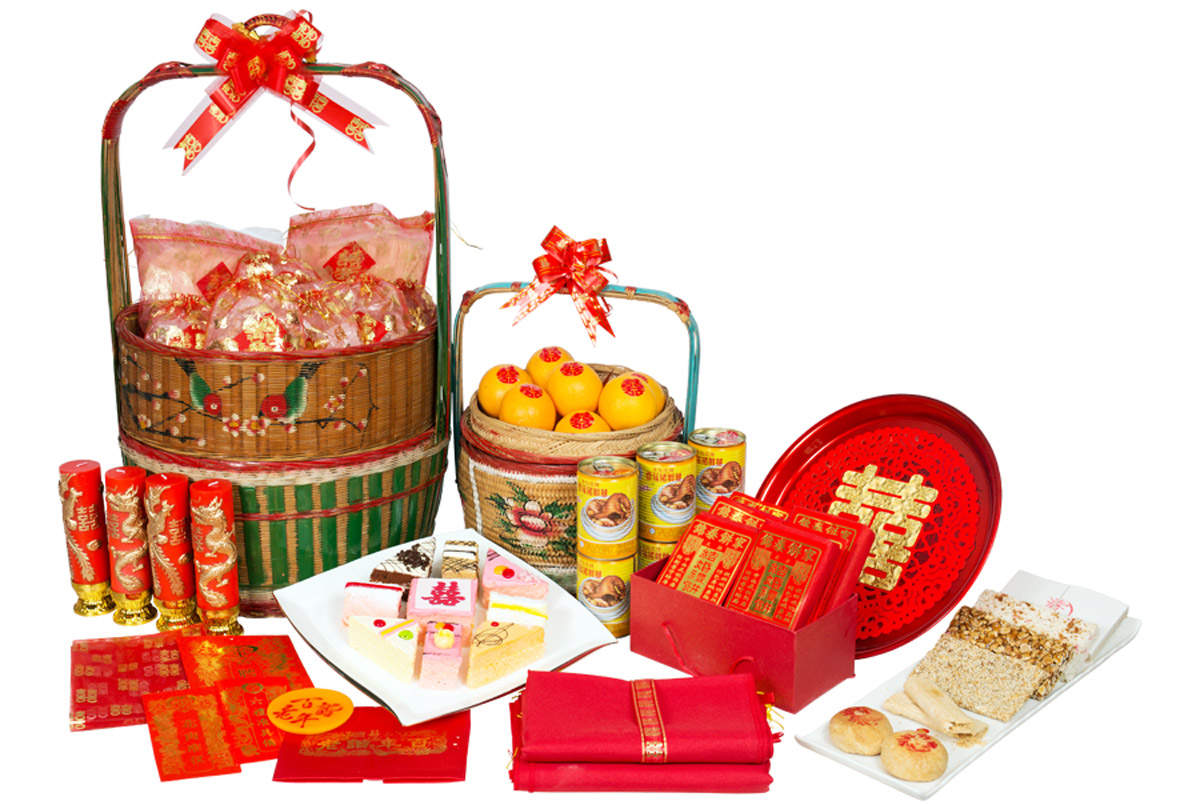 These traditional pastries come in a variety of forms and fillings — sweet or savoury, baked or steamed — but the ones used for weddings have the characters '囍' (double happiness) printed on them, hence the given name 'xi bing' (喜饼).
There are many types of xi bing, such as Gong Tang (贡糖), Ruan Tang (软糖), Peanut Brittle (花生糖), Long Feng Bing (龙凤饼), and Sweet Bean Paste (豆沙饼), but choose wisely as the type of xi bing you'll need for your Guo Da Li depends on your bride's dialect group.
What do xi bings symbolise?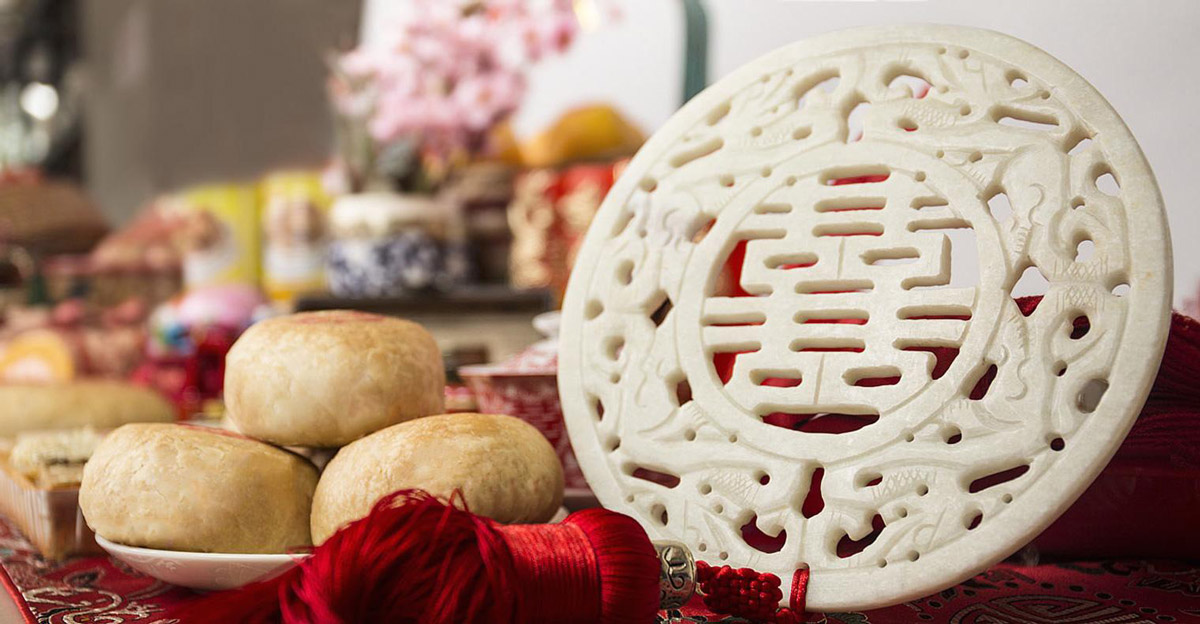 Xi bings are one of the betrothal gifts given to the bride's family during the Guo Da Li ceremony to signify the groom's gratitude towards the bride's parents for having raised her. These traditional Chinese cakes also serve as an announcement of the couple's marriage, and are distributed to the bride's relatives and friends along with their wedding invitations.
What's needed for each dialect?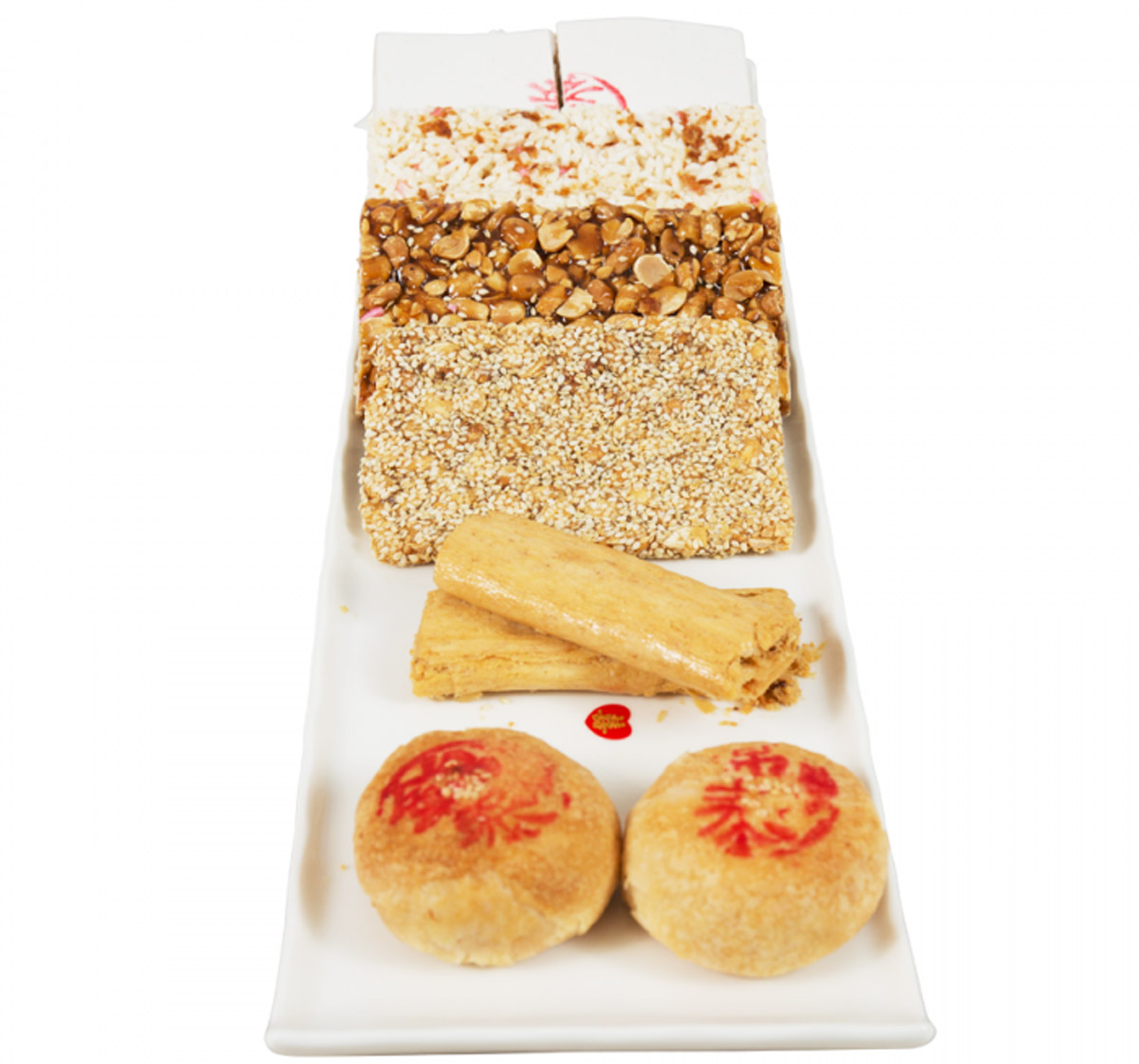 Hokkien Prosperity Candies/Red Packet Candies (红纸包)
Source: Gin Thye
Hokkien
● Two packets of Rice Biscuits and Sesame Biscuits each (米佬麻佬)
Unique only to Hokkiens, they symbolise luck, wealth, and prosperity because they were considered premium treats that weren't affordable in the past.
● Two Packets of Traditional Peanut Sugee (传统福建贡糖)
A common type of traditional xi bings, the round edges of the peanut sugee symbolise a fulfilling marriage (圓滿) for the happy couple.
● Two Packets of Ji Hong Sweets (吉红糕)
Besides representing auspiciousness and prosperity (大吉大旺, 高高在上), these pink and white sweets also carry well-wishes of lovers who will love each other for eternity and grow old together (白头偕老).
● Two Packets Hokkien Prosperity Candies/Red Packet Candies (红纸包)
Wrapped in red paper because red is an auspicious colour, this includes a total of 6 types of candies - Mi Fang (米方), Dou Tang (豆糖), Ruan Tang (软糖), Xiang Gao (香糕), Gong Tang (贡糖), and Dou Sha Bing (豆沙饼).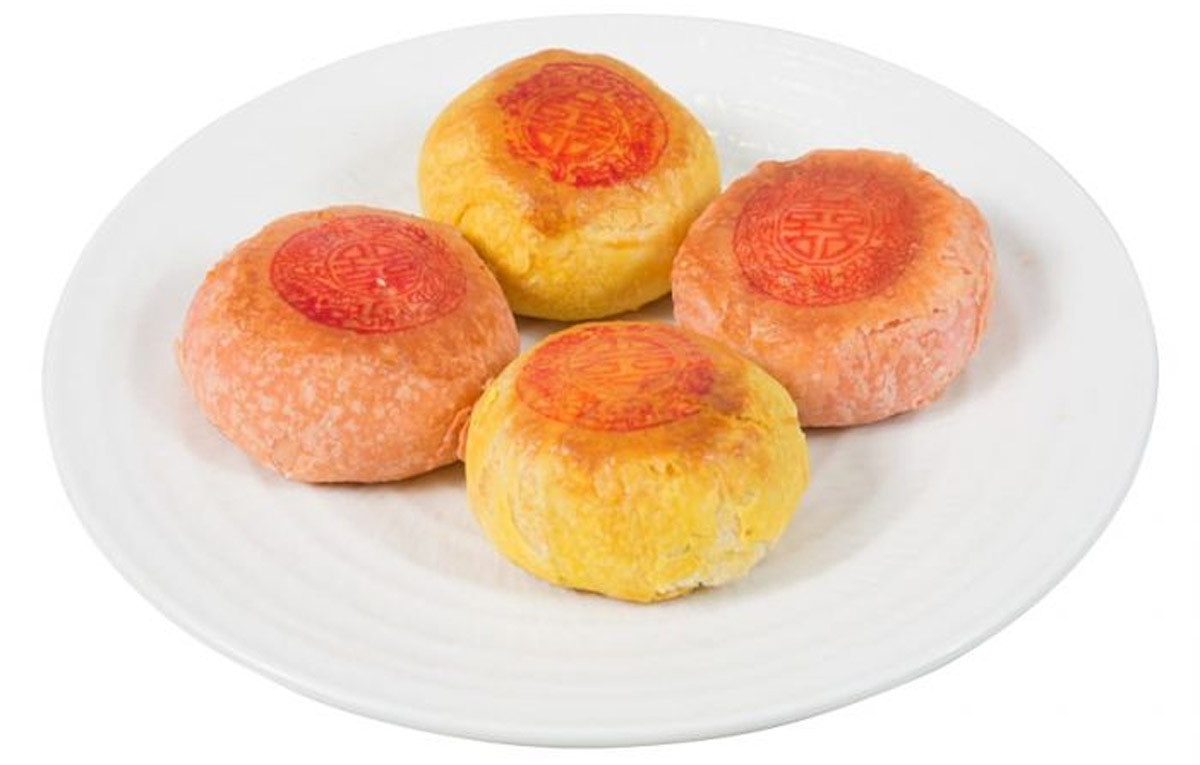 4 Coloured Biscuits (四色饼)
Source: Gin Thye
Teochew
● Two Packets of Sesame Candy and Peanut Candy (芝麻花生条)
These represent the blessings of many offsprings.
● Two Packets of Tangerine Slices (圆满吉饼)
Tangerines are an auspicious symbol of good luck and good fortune (大吉大利).
● Two Packets of 5 Coloured Candies (五色糖)
To consist of Dou Gong (豆贡), Ming Tang (明糖), Lao ma Gao (老妈糕), Dou Run (豆润), and Dou Sha Bing (豆沙饼).
● Lao Ma Gao (老妈糕) and Lao Gong Bing (老公饼)
Only for couples whose grandparents are still around.
Cantonese/Hakka
● Dragon and Phoenix Cakes (龙凤嫁女饼)
For the Cantonese and Hakka, the dragon and phoenix are a divine match made in heaven and represents the perfect union. These pastries should also come with the 4 Coloured Biscuits (四色饼), which is made of different coloured Dou Sha Bing (豆沙饼) and Hong Dou Sha (红豆沙饼), as well as a sponge cake (鸡蛋糕).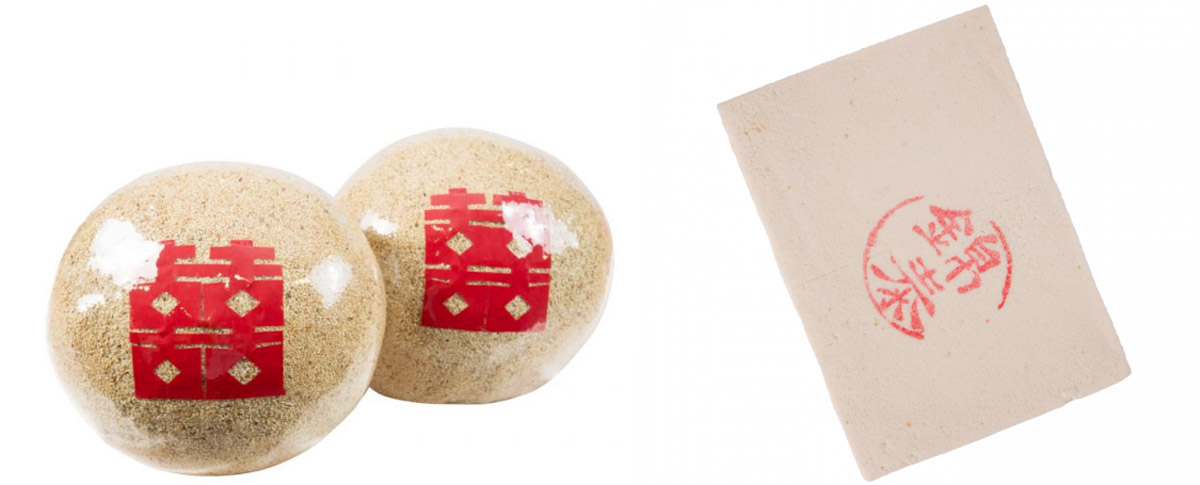 Hainan Ginteh (海南煎堆) and Ta Yun Pian (云片糕)
Source: Gin Thye
Hainanese
● Hainan Ginteh (海南煎堆) and Ta Yun Pian (云片糕)
Only for the Hainanese, these signify an abundance of wealth.
When should you order and deliver your xi bings?
To allow ample preparation time, order your cakes at least 3 months before your Guo Da Li. Don't forget to request for 2 additional boxes to be returned to the groom's family! These boxes of xi bings should be delivered to the bride's relatives on the day of the Guo Da Li ceremony or the day after as well.
Besides giving them to relatives together with the wedding invitations, some couples also opt to gift them as quirky traditional wedding favours to their guests on the actual wedding day.
The do's and don'ts of this tradition
Traditionally, it is taboo for the bride to eat xi bings meant for the Guo Da Li ceremony as it is considered equivalent to eating away at her own happiness. In biting off the rounded edges of a xi bing, she will supposedly not have a fulfilling (圓滿) marriage. It is also symbolic of her living off of her husband and family, which may sow discord in the family.
To avoid the embarrassment of running out of xi bings to give in case you've underestimated the number of relatives on either side, do order extra boxes of xi bings just in case!
Gin Thye Bakery, your go-to Chinese pastry specialist

Gin Thye's physical store, filled with expert pastry chefs who handmakes many of their delicious cakes
Xi bings are an integral part of Chinese wedding customs. Rich in heritage and full of symbolism, sending xi bings together with your wedding invitation is a warm nod towards our culture and traditions, and heightens the significance and uniqueness of your special occasion. Established since 1964, Gin Thye Bakery is the perfect partner to assist you in this!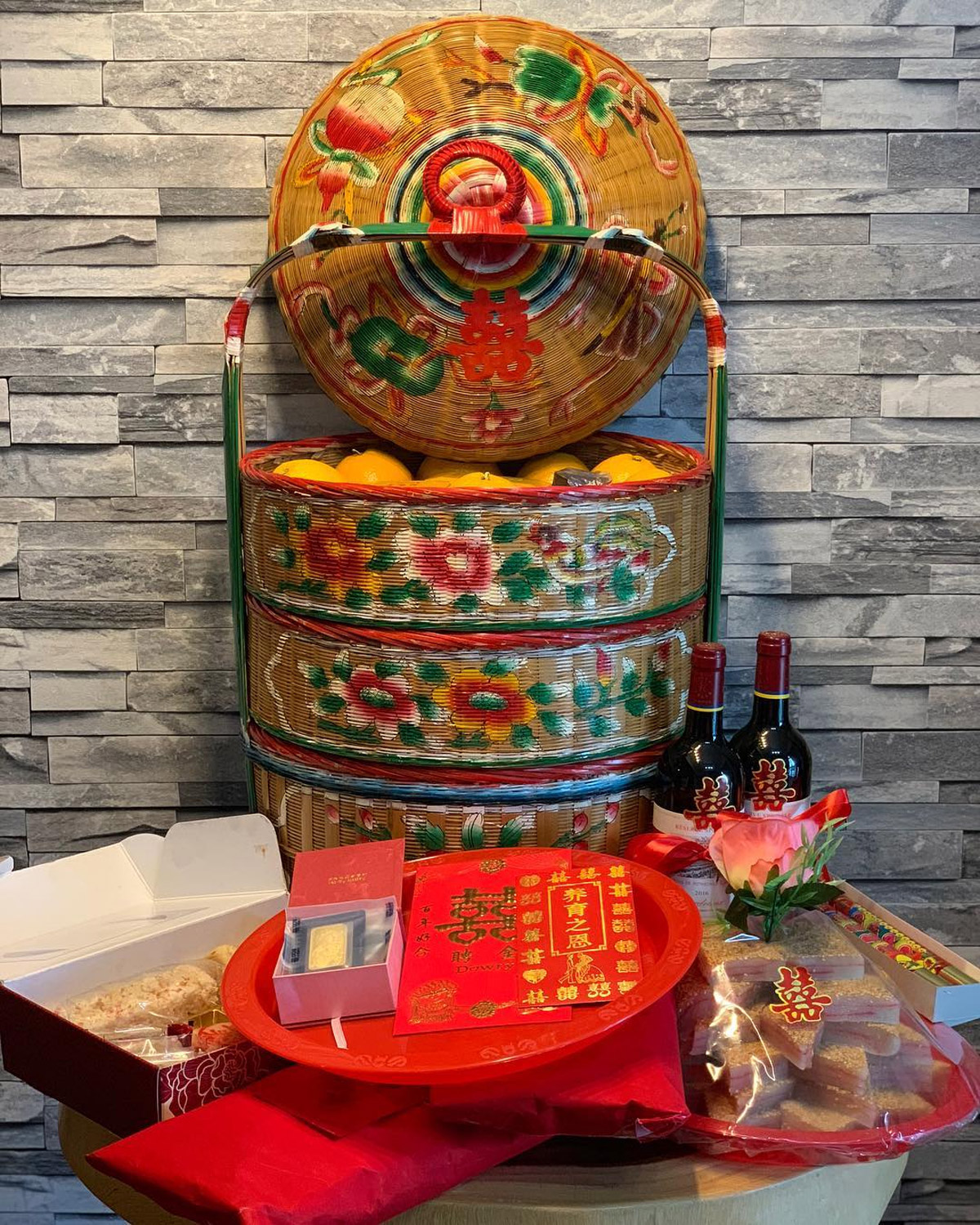 Source: @i_live_to_eat
Boasting an array of flavours and armed with over 50 years of experience in this field, Gin Thye Bakery has just about any type of quality traditional Chinese pastry for all your wedding needs.
By combining their decades of time-proven skills and baking expertise with creative innovation, they've managed to find the perfect balance between interesting new recipes and old-school authenticity and quality. No matter which dialect group you're from, and whether you're looking for something refreshingly old-meets-new or deeply traditional, this homegrown heritage brand's got you covered.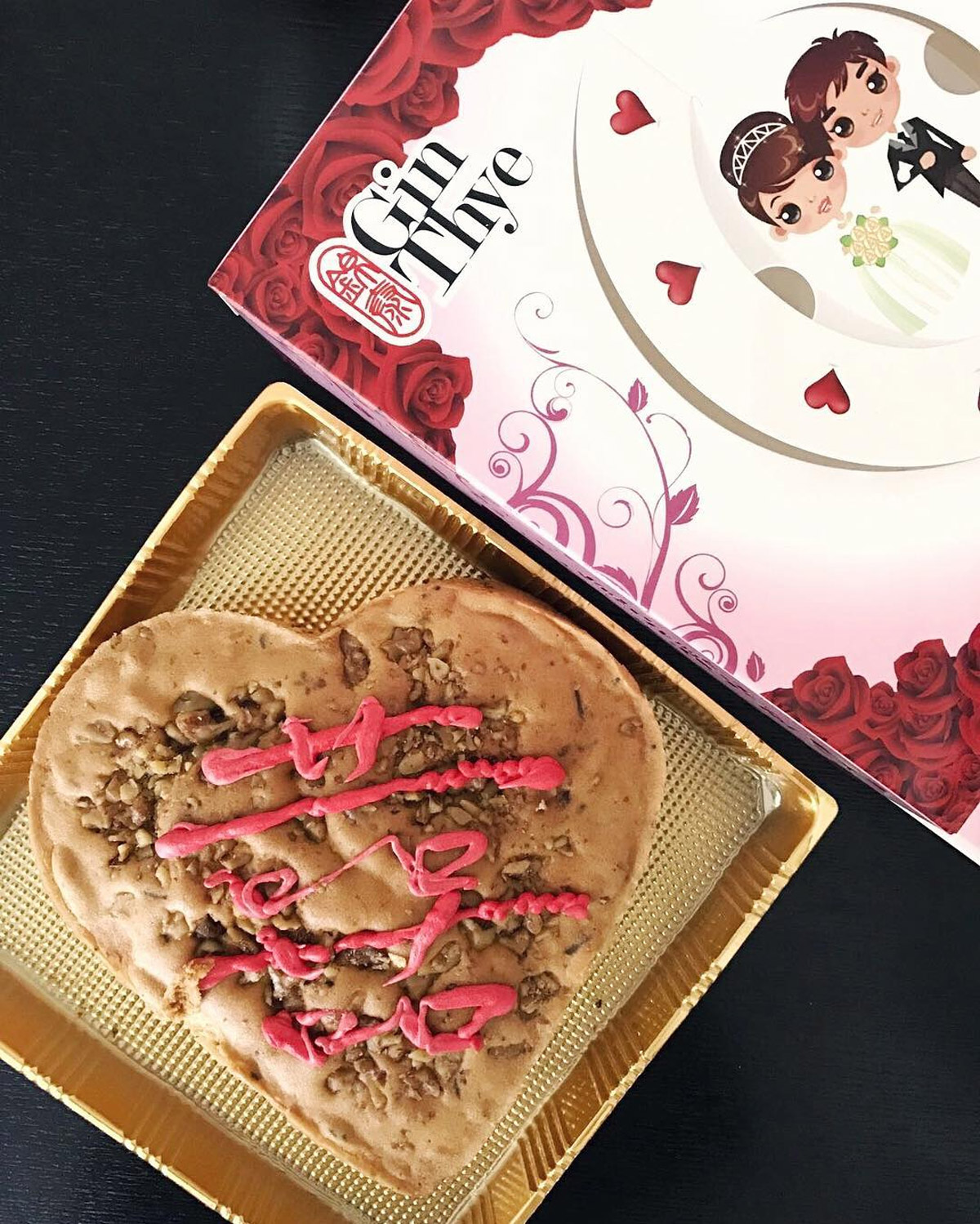 Walnut wedding cake
Source: @sherlynler
For handcrafted xi bings that will best showcase a groom's gratitude to his bride's family and spread joy to your relatives through its nostalgic taste, contact Gin Thye Bakery at 6257 1566, or email info@ginthye.com. Don't worry if you're unsure about what to get — their friendly staff will walk you through everything!
P.S. On top of traditional xi bings, Gin Thye also has modern, Western-style cakes for sales as well so if you're still on the hunt for a wedding cake, you know where to look!
Gin Thye
Address: 423 Sembawang Road, Singapore 758392
Telephone: 6257 1566
Email
Website
Facebook
Instagram

________________________________________
This article was written for Gin Thye.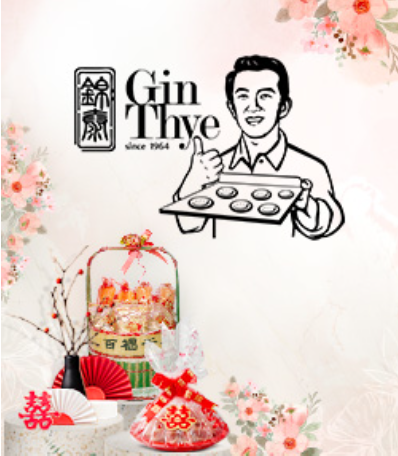 Gin Thye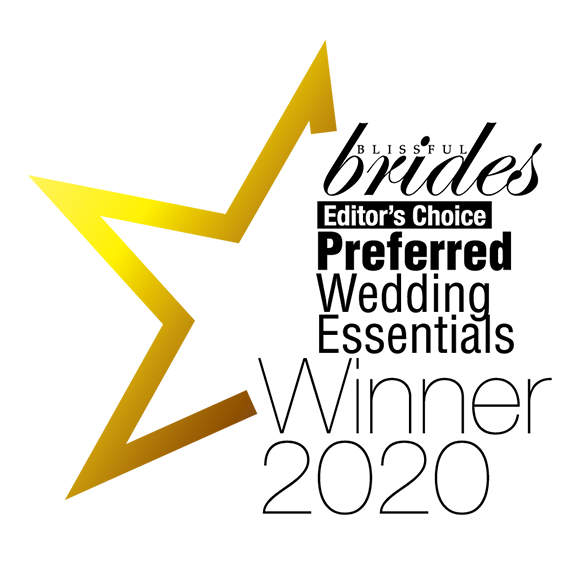 Rating:

Address:

423 Sembawang road, Singapore 758392

Phone:

6257 1566