An Insider's Wedding Scoop: Joanna Soh's Personal Tips to Nail Your Wedding Day
2022-11-24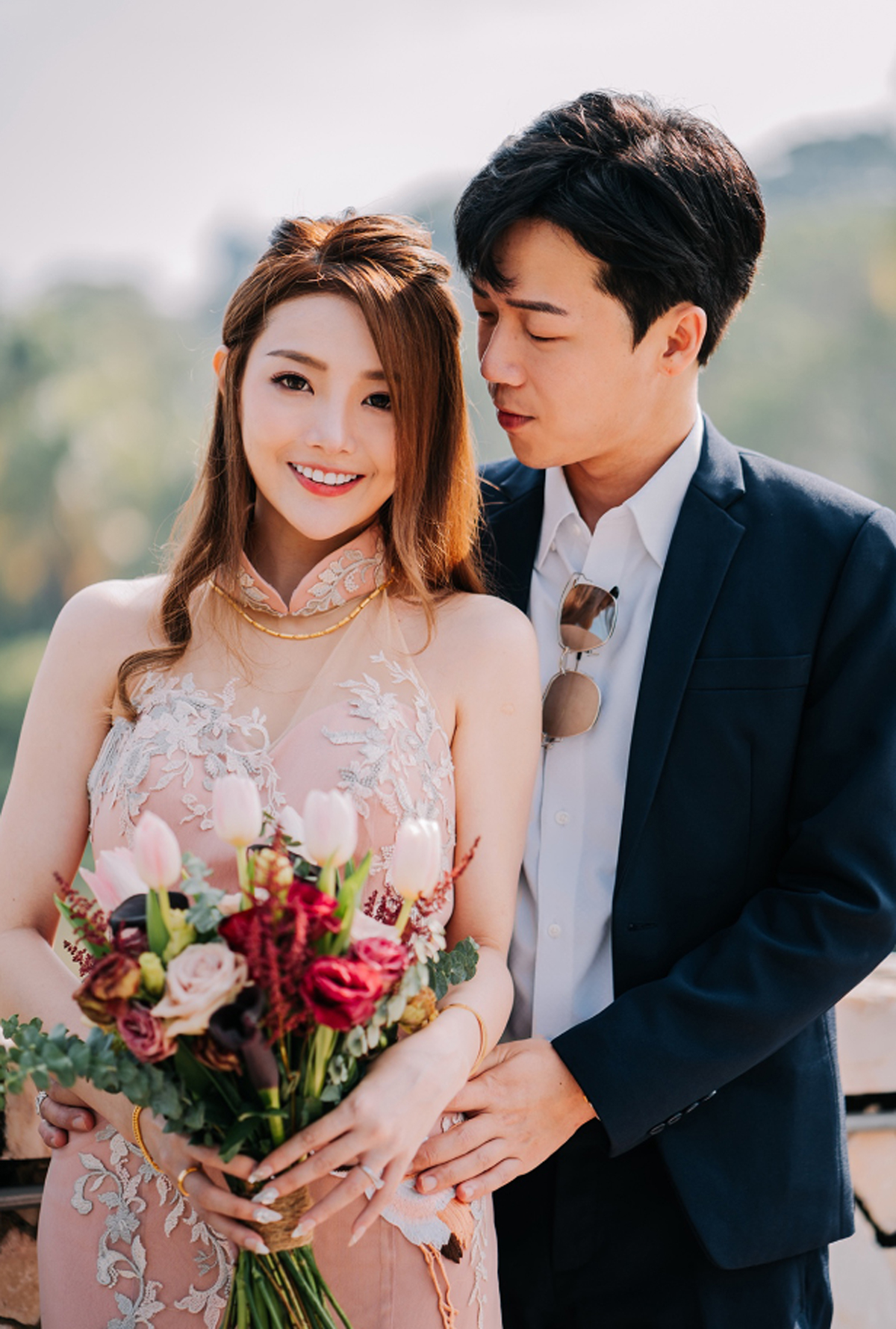 For all the true romantics at heart, your wedding ceremony is one of the most precious once-in-a-lifetime events to be treasured. Surrounded by your closest friends and loved ones, everyone wishes for their wedding to be perfect and memorable for years to come.
However, at the same time, it can be deeply stressful and anxiety-inducing planning for such a grand event — especially when you helmed the majority of the preparations alone like what influencer Joanna Soh did.
Between balancing her full-time job, a burgeoning social media presence, and hectic wedding planning all on her plate, how exactly did Joanna manage this feat? What did she love and regret the most about her wedding? And more importantly, what guidance can she glean regarding all things proposal, wedding prep, and relationship advice?
In this exclusive interview, Joanna candidly shared with us her best 'big sister' tips to avoid the mistakes she did and slay your wedding day instead.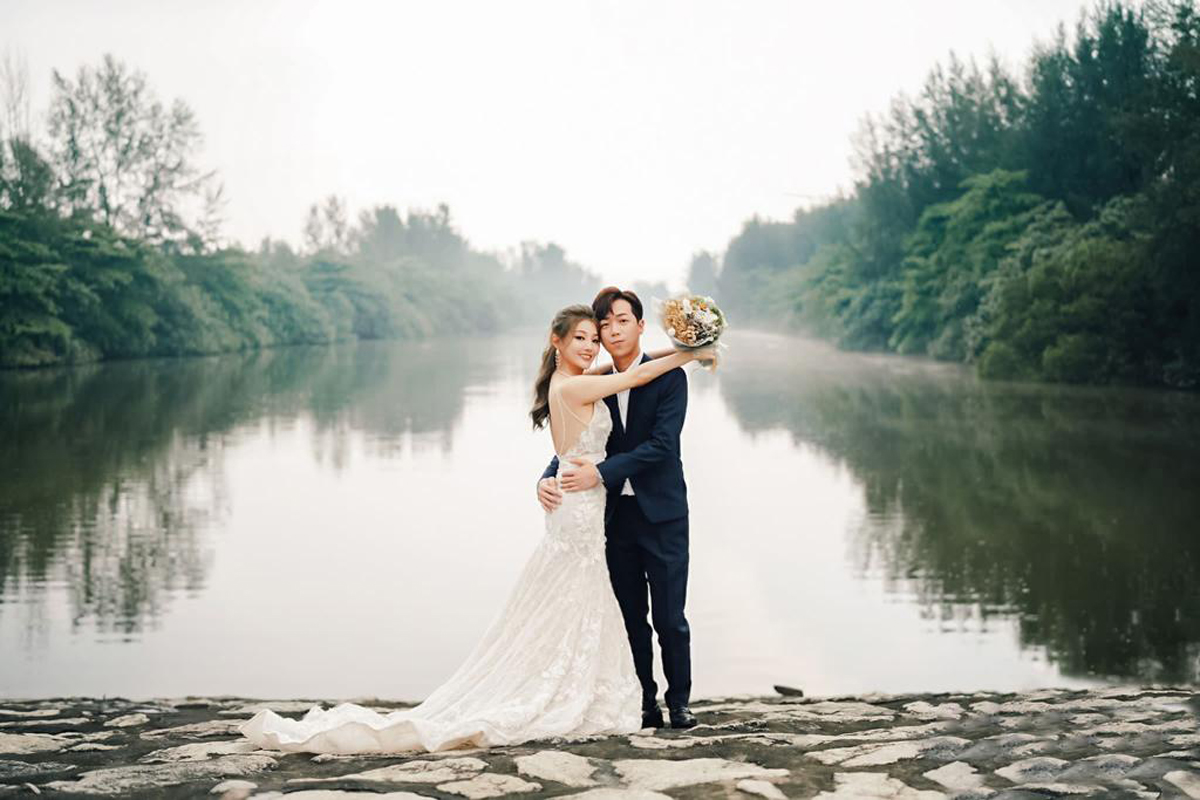 A little background on Joanna
Compared to the average working adult, Joanna's day-to-day life is everything but ordinary. While dedicated to her job as a full-time account manager at 99.Co, you can also find her busily capturing Insta-worthy moments to share with her 70,000 followers.
Take one glance at her social media profile and you'd think she's the typical lifestyle or beauty influencer. However, there's more than meets the eye.
Admittedly, she got her start from posting beauty- and fashion-related content when younger, but her content has since matured alongside her. Besides sharing good deals and the occasional foodie recommendation, we can now expect more snippets of her domestic and household life.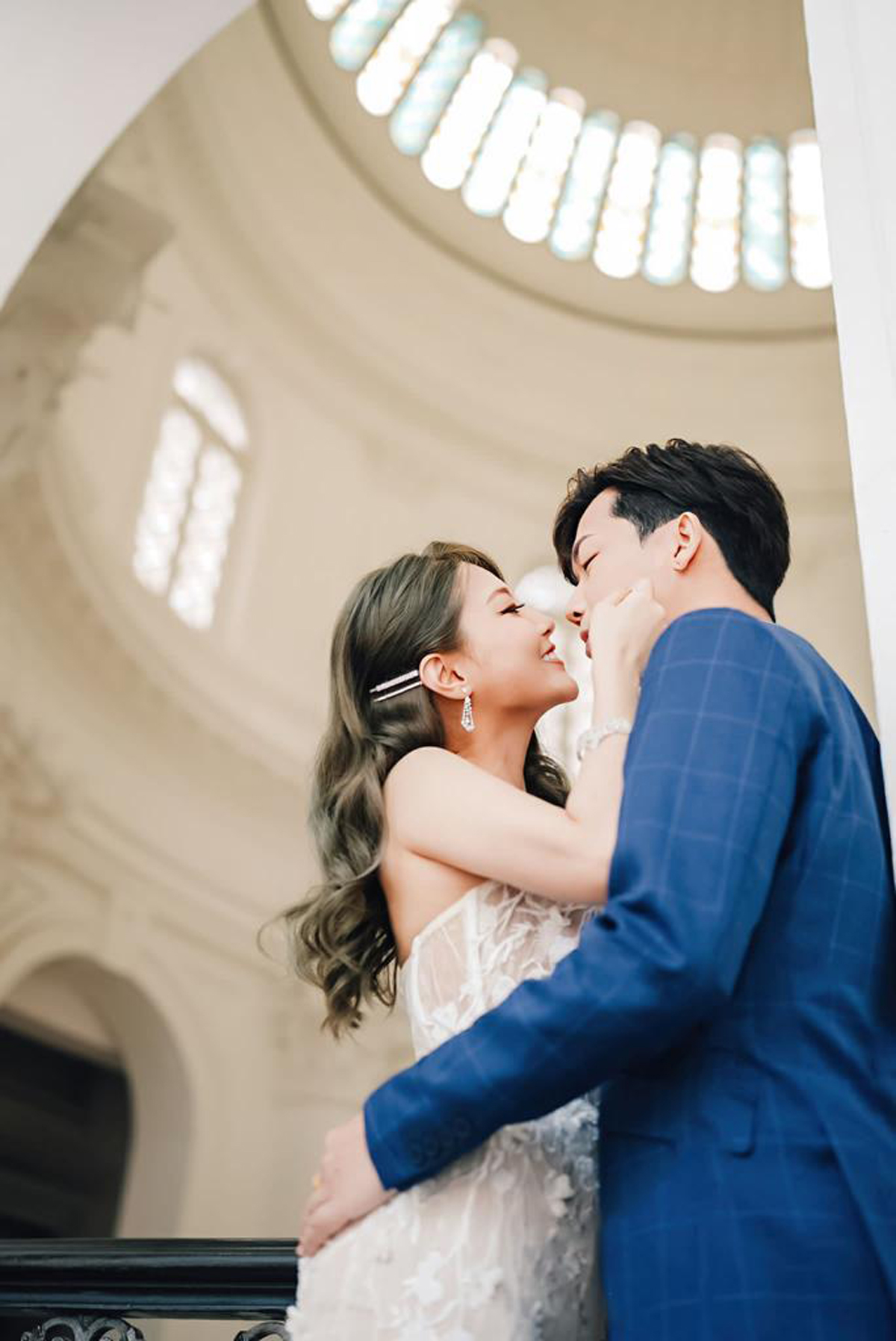 Pre-wedding and day-of wedding obstacles faced
#1 Self-planning a wedding
For starters, planning any major event from scratch is a huge undertaking — let alone a grand-scaled affair like wedding banquets. There are so many logistical concerns that'll leave any untrained person feeling overwhelmed.
Initially, Joanna felt confident that she'd manage to cover all the bases for her wedding. It was only after she enlisted the help of an event planner (her friend's sister) that she realised how many minute details had been missed out.
Although she settled the basics like the wedding gown and suit fittings, the small details like wedding favours/door gifts were accidentally forgotten. They got pushed down by the floods of daily emails received in her inbox.
While these mistakes were never intentional, they do slip our minds quite easily. Even when she was assisted by her friends here and there, nothing compared to the capabilities of a professional.
Things like compiling the guestlist, curating to perfect banquet menu, and selecting an appropriate theme and decor — there are just simply too many things on the wedding checklist. Not to mention, all these need to fall under your budget too.
Apart from the wedding prep itself, there are other pre-wedding businesses to attend to, like your pre-wedding photoshoot.
Moreover, every wedding planner has their niche; some specialise in destination weddings, whereas others specialise in month-of or day-of coordinating. It really depends on what sort of help you need.
Read more:
What Should You Prioritise at the Start of Your Wedding?

Too Busy to Plan Your Wedding? Blissful Brides' Concierge Offers Complimentary Help For Couples
#2 Menstrual hormonal acne
Ladies, whenever we hear the words "menstruation" and "hormonal acne", we know they never bode well. If anything, that time of the month usually spells painful cramps, hormonal imbalances, skin breakouts, and emotions on edge all balled up into one.
And it's one of the last things any blushing bride would want on her wedding day. Unfortunately, our menstrual cycle can't exactly be predicted so far (like, one year) in advance throughout the wedding planning process.
In Joanna's case, she was one of the unlucky few whose cycle coincided with the big day. As a result, she had an unwelcome visitor — a huge, painfully swollen pimple — right before her wedding day. It was so sore that she could barely lift a smile!
Needless to say, this sent her into an immediate frenzy and full-on panic mode. She frantically contacted her wedding makeup artist for advice, but regardless, it was a tough predicament.
Joanna tried all sorts of remedies as recommended by Google: from cold and warm compresses to pimple cream and stickers, but it was all for nought.
Ultimately, because she was pressed for time, she made her way down to her long-time aesthetic clinic, Clifford Clinic, as a last resort. At the clinic, they assessed her pimple condition and administered a S$150 acne jab [Cortisone Shot for Acne] as treatment.
At first, there wasn't any noticeable change in the swelling. But after a couple of hours sleep, the miracle that Joanna prayed for came true and her pimple completely disappeared almost like magic. Even her makeup artist was astounded!
To Joanna, this S$150 spent was completely justifiable in exchange for rescuing her face in time. Whereas for others, it might not be worth it. Regardless of which you agree with, you have to agree that desperate times do call for desperate measures.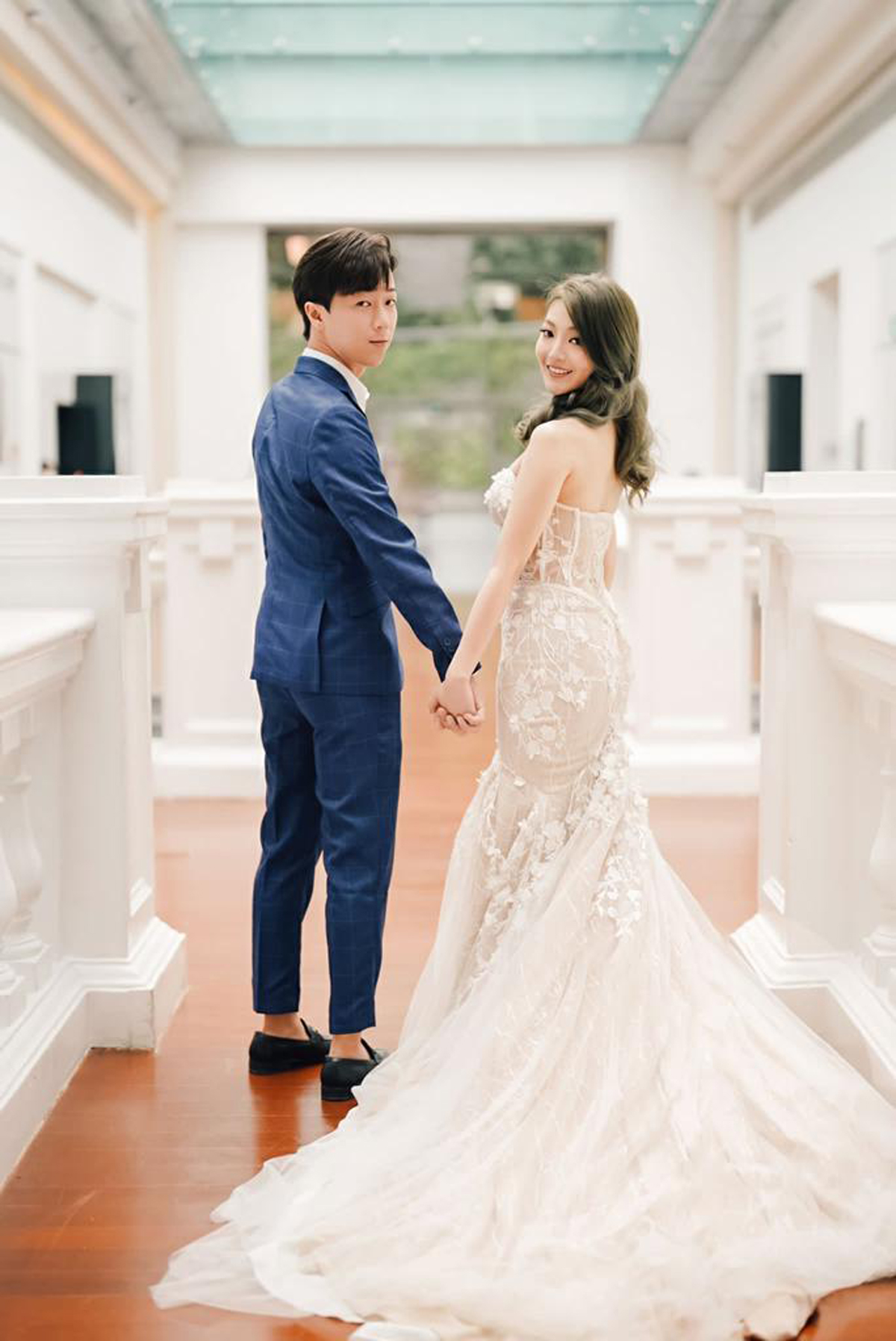 #3 Slimming down before the wedding
It's only normal for every bride-to-be to want to look her best for the wedding day, with weight loss or looking slim at the forefront of their mind. Although there are multiple approaches to losing fat in a healthy and consistent manner, here's Joanna's golden tip.
Two words, portion control.
As we're sure most health experts would agree, weight loss is 20% exercise and 80% diet. What we put into our bodies is more impactful than the energy exerted.
Thus, although exercise wasn't Joanna's cup of tea, her discipline and consistency in her diet portions allowed her to stay on track with her weight goals. She didn't need to restrict herself from her favourite foods (e.g. KFC), but limiting the quantity intake made all the difference.
In total, she managed to lose a total of 4.5kg before her actual wedding day.
Fun fact: Joanna and her fiance contracted COVID-19 two weeks before the wedding. This inadvertently caused their appetite to shrink a little, and ironically helped them work towards their weight goals despite being sick. Talk about a silver lining behind every cloud!
#4 Not getting enough sleep
As with any pre-event jitters, falling asleep the night before might be a struggle. Despite taking sleep support pills* as well, Joanna and her husband were only able to sleep for 30 minutes.
Similarly to one's menstrual cycle, this was not something that could be controlled. You can do your best to follow all the general sleep recommendations, but if your mind is active and full of nerves, sleep just won't come naturally.
The best tips are just to "sleep earlier" and "avoid using electronics right before bedtime", remarked Joanna.
*Not to be confused with sleeping pills. This sleep support pill helps to generate melatonin to induce deeper sleep more quickly.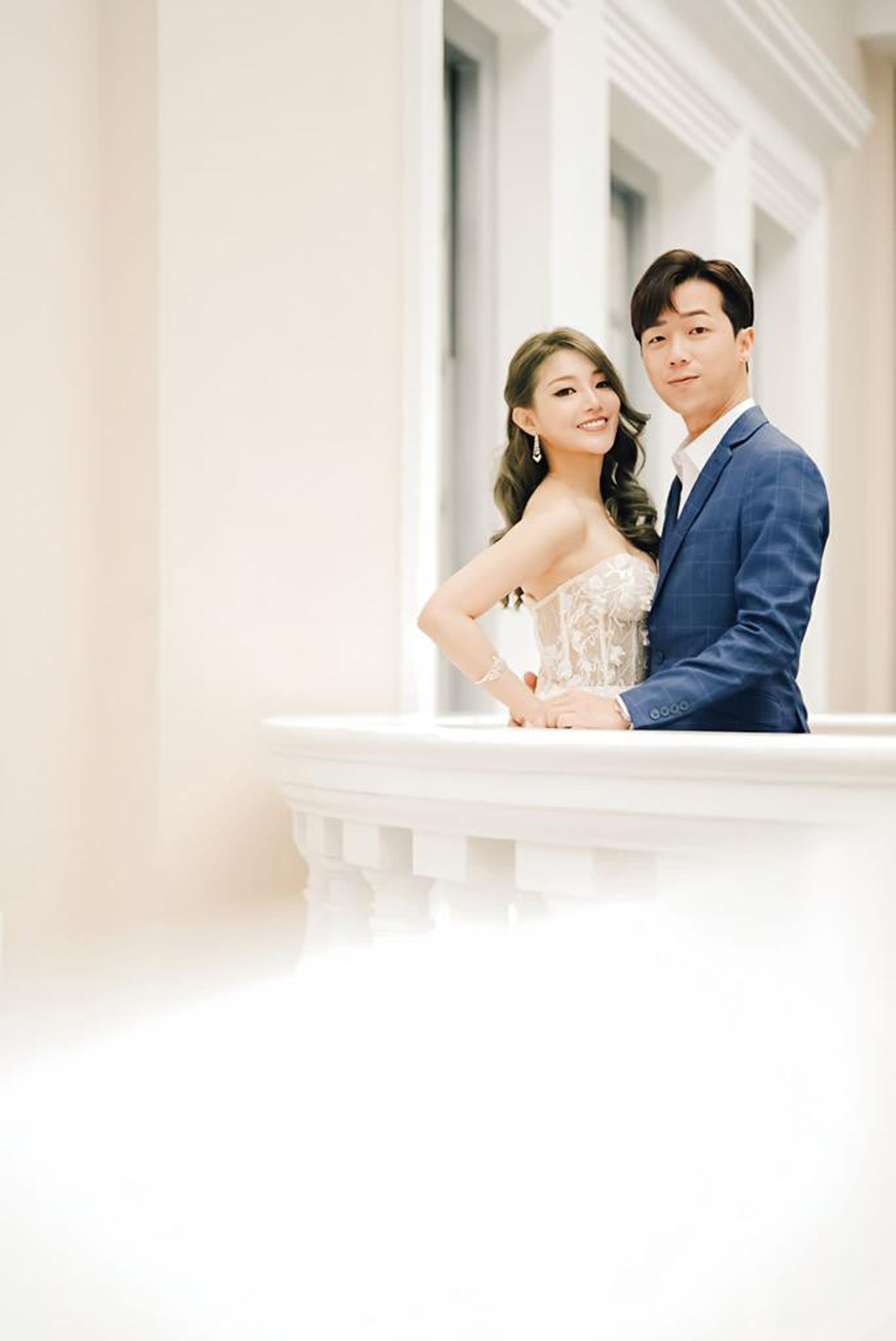 #5 Slight miscommunication over alcohol package
Of course, no merrymaking is complete without the accompaniment of alcohol. Once the booze is out, the good times roll naturally — or at least that's what Joanna had in mind.
Prior to the wedding, Joanna actually asked the event manager twice regarding the hotel wedding package's alcohol policy. Ostensibly, they were given a choice between free-flow beer or wine, of which, they chose the latter. Furthermore, they were told that no pre-event alcohol was allowed and that only regular beverages could be served.
Because of that, she was under the pretence that the wine would only start serving after the wedding solemnisation at around 7.30pm or 8.30pm. But then, that didn't exactly go according to plan.
As it turns out, Joanna's wedding guests were actually served the 28 complimentary bottles of wine (one per table) during the solemnisation itself; so much so that during the first course of the banquet, she was notified that all the wine had finished even though the feasting just began.
Flustered, they hurriedly forked out over S$400 more to purchase six more bottles of wine. If she had continued ordering more rounds, this extra alcohol cost would accumulate quickly and burst their wedding budget tremendously.
In hindsight, Joanna reflected that better clarity could've been communicated between hotel and newlyweds. And if the package permits a BYO (bring-your-own) alcohol policy, she highly recommends young couples take advantage of it!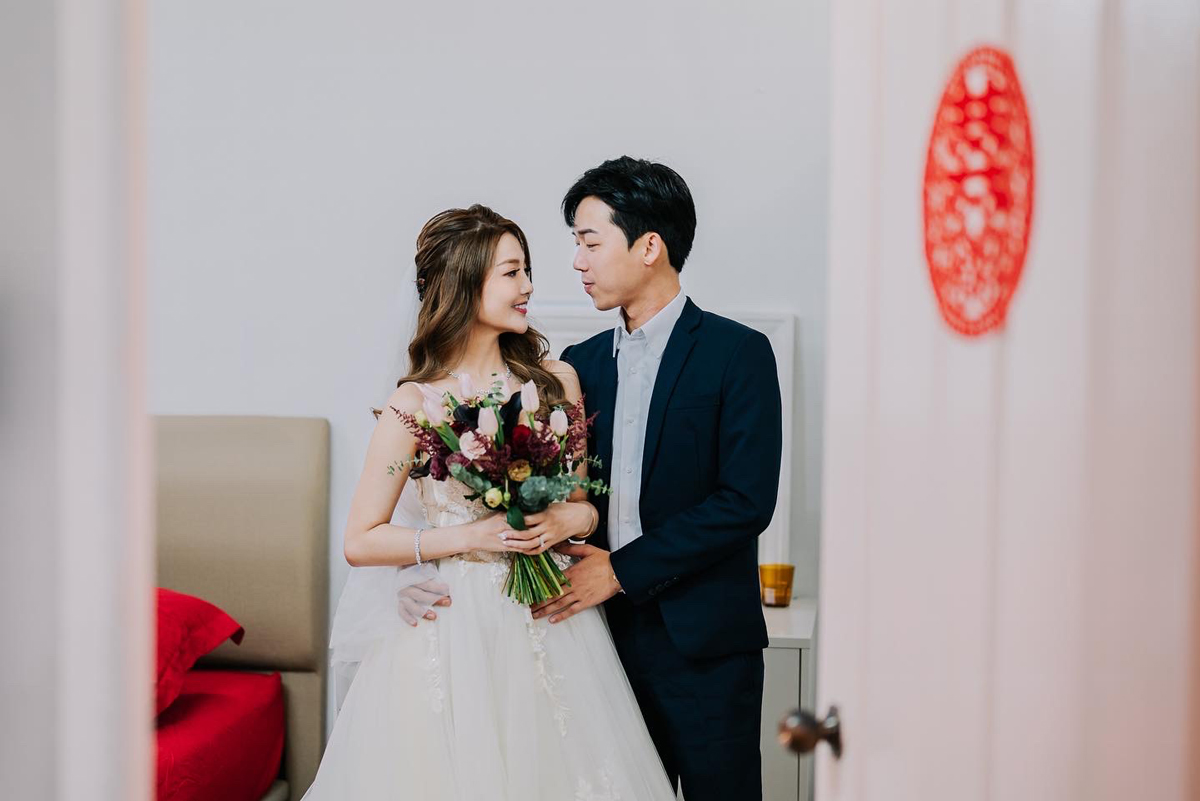 Bonus: Tips for proposals
It's common knowledge by now but Singapore is not the cheapest city to live in — and wedding proposals are no exception! But between splurging on meaningful milestones and saving for your future together, where do we draw the line?
Luckily, Joanna has a few takeaways to share with us after her (very romantic) yacht proposal.
#1 Use your best friends as a distraction
When you're with your spouse 24/7, it's very hard to keep secrets from them. They see and know your every move, making it nearly impossible to liaise with any vendors for a proposal. So what's the solution here?
Rope your best friends into the act!
Not only is this the least suspicious method, but your friends can double up as a decoy to make it seem like you're the one planning their proposal.
In Joanna's case, her best friend had just purchased a resale flat back then. This meant that her best friend would need to legalise her marriage as soon as possible to secure the unit. One thing led to another and this acted as the perfect ruse for planning Joanna's proposal in plain sight!
Fun fact: Get your friends to bring a nice, pre-planned outfit so at least the bride-to-be gets to look good during the surprise proposal.
#2 Consider an overseas proposal
You've heard about destination weddings, but why not destination proposals? Since booking venues in Singapore can cost a pretty penny, planning your proposal overseas could potentially be both cheaper and offer a nicer scenery.
Because let's face it, in terms of landscapes, Singapore is fairly limited for choice; unless you opt for a yacht proposal like Joanna's fiance did, then that's a different story.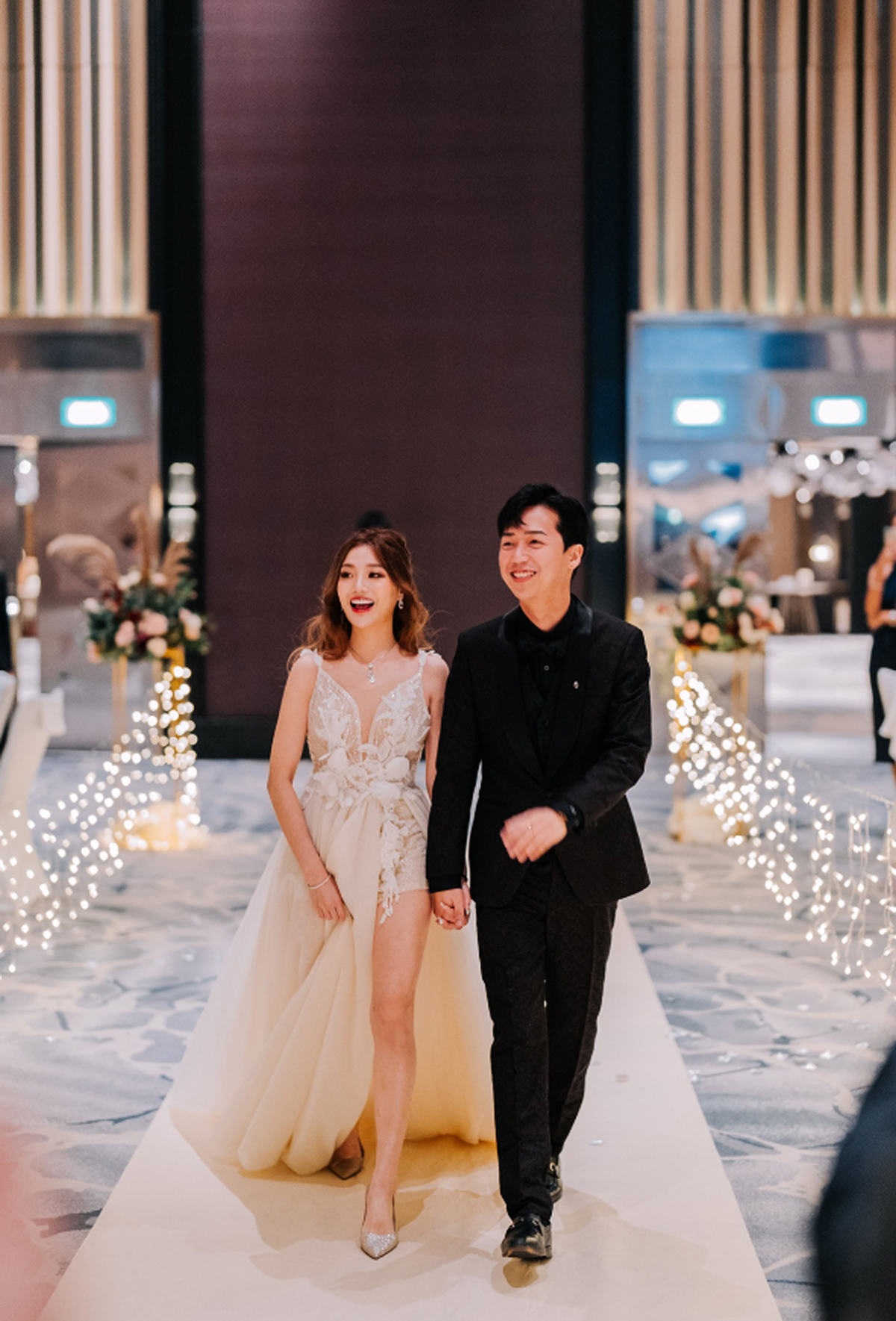 #3 Always double-check the rules/restrictions of the proposal venue
Singapore is notorious for rules, regulations, and imposing fines. The last thing you'd want is to be penalised for a gorgeous 800-balloon display because it breaches venue restrictions like safety distancing (back at the height of COVID-19).
For your wallet's sake, Joanna advises it's better to be safer than sorry.
#4 Reuse the proposal decor for your wedding decor
Another ingenious tip that Joanna recommends is to not be afraid to re-use your proposal decor for your wedding if the theme fits! Every dollar counts, so why not make your money's worth by re-purposing your proposal props and decor to elevate your wedding location?
This decision could be the crucial difference between abiding by your budget or breaking the bank.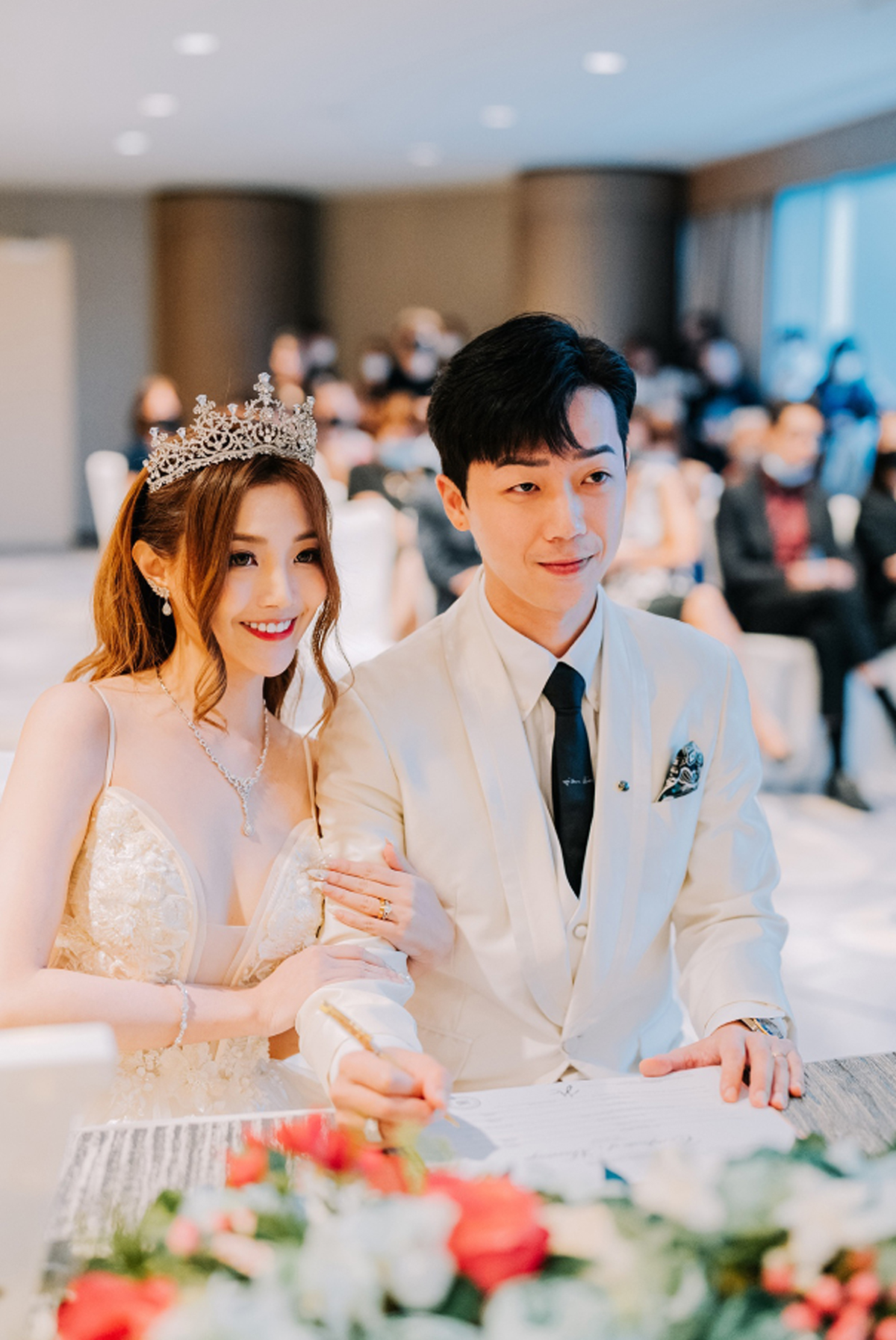 Final thoughts
Last but not least, a wedding is the closing of one chapter, and the opening of another. It marks the first milestone to the rest of your forever together with your spouse.
Although weddings involve external parties and families, just remember that at the end of the day, your wedding is a sacred union between the two of you. Prioritise instead, on building a strong foundation of trust and mutual understanding in order to foster healthy communication and compromises within nuptial constraints.
Credits:
Actual day Photography: @mellowpictures @dcj.dng
Pre Wedding Photography: @dcj.dng
Bridal gowns: @blushhousebridal
Makeup and hair: @carina_powderpuffed
Jewelry: @topcashjewellery