The Secret Lives of Songbirds
2016-07-15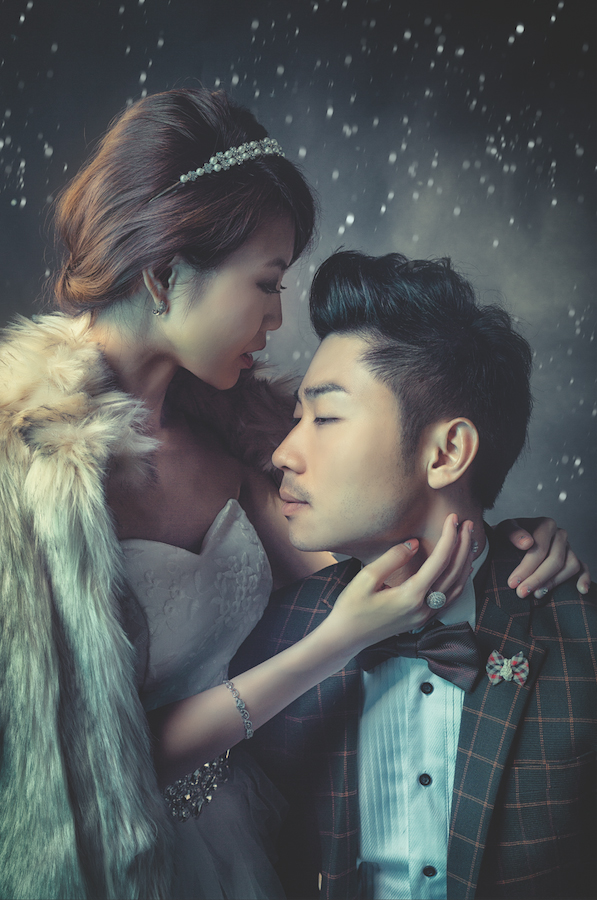 Homegrown singer-songwriter Tay Kewei has always kept relatively mum to the media about her relationship status with Project SuperStar champion and athletics coach, Alfred Sim. Yet, the couple maintains that it has always been an 'open secret'. Michelle Zhu lifts the veil of mystery on their relationship.
The Ultimate Proposal
An elaborate surprise garden party was thrown for Kewei in May 2014, where Alfred popped the question aptly via song in the presence of the pair's friends and family. This was followed by performances by their musician friends and a lavish spread of food and beverages for the guests.

Almost immediately after saying 'yes', she was whisked away to Tokyo, Japan, the next day for a one-week holiday that Alfred had arranged for her without her knowledge. Kewei later on discovered upon arriving at the Tokyo airport that the first three days would be dedicated to an impromptu overseas pre-wedding shoot, with the help of their photographer and videographer friends from Ideally Yours – a whirlwind of surprises for her, indeed.

Alfred remarks: "I was lucky because Kewei was away for a week just before the proposal date, and that gave me full freedom to plan the surprise openly.

"I didn't really plan when to propose. It just came to me that I should start planning for a proposal, and everything just fell into place!"

"On hindsight, everything was perfect," adds Kewei.

"I had absolutely no idea all this planning was in the works, and he did a great job concealing it as we spend a lot of time together. Being a typical Leo girl, I've always wanted a public and outrageous proposal. But as I grew older, I also wanted something more meaningful and intimate. His proposal was semi-public with only our family and close friends around, so that was a perfect arrangement.

"The surprise trip is also something I never expected. In fact, it was even better than what I had hoped for. He took care of everything to make sure that after the grand proposal party, we didn't have to go back home and wake up to 'just another day' as an engaged couple. That may have been blissful for us in a simple way, but he didn't want to have an anti-climax… So he planned for a trip to make sure we would enjoy our first week together as fiancé and fiancée. I absolutely loved it.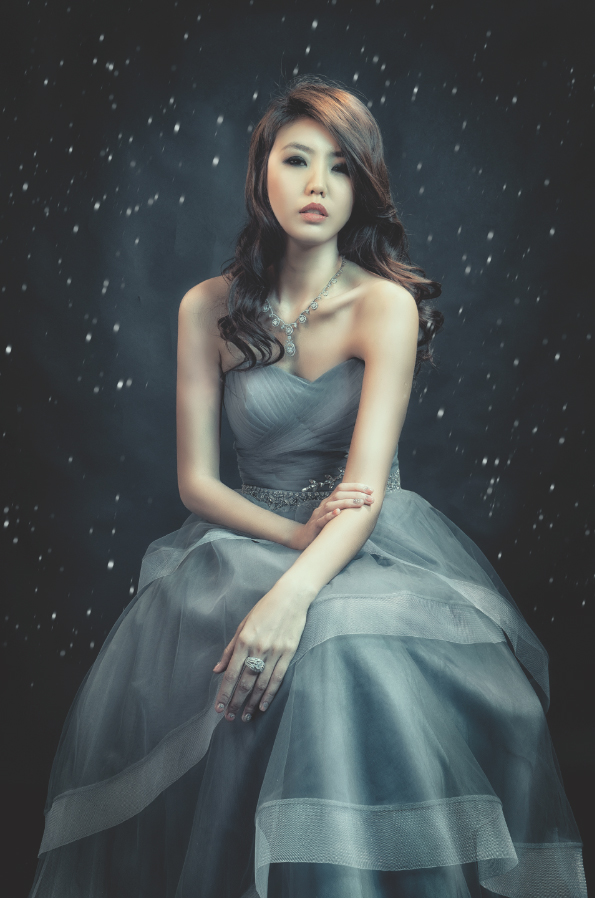 How and when did the both of you meet?
K: We met end of 2004 I believe, as we were both guest singers at a friend Peter Huang's album launch. I think we got together within a couple of months. Peter kept telling me he had a really lame sense of humour, and made him tell jokes to me just to prove his point. He would also bring up his mum in conversations, which made him seem like a mama's boy, and I found it endearing.

A: One of the earlier times we met, she 'accidentally' left her shoes in my car – so I thought, "This calls for another meet-up!" She cast her spell on me, and I've been stuck ever since. My first impression of her was that she's smart and always busy. It gave her an air of mystery, and made me want to know more about her.

K: By the way, the shoes were really an accident!
What do you love most about each other?
K: He's secretly very sweet, he's loyal, and he always makes me laugh. He's passionate about and dedicated to both sports and music, and also a great people person and a leader. We respect each other and always learn from each other, since we are both good at different things.

A: She's always happy and smiling, ever forgiving, and Alfred-centric – she accommodates me as much as she can. For example, she tries coffee, does sports, and watches blockbuster movies together with me even though she's not a fan of these things. She spoils me in this sense.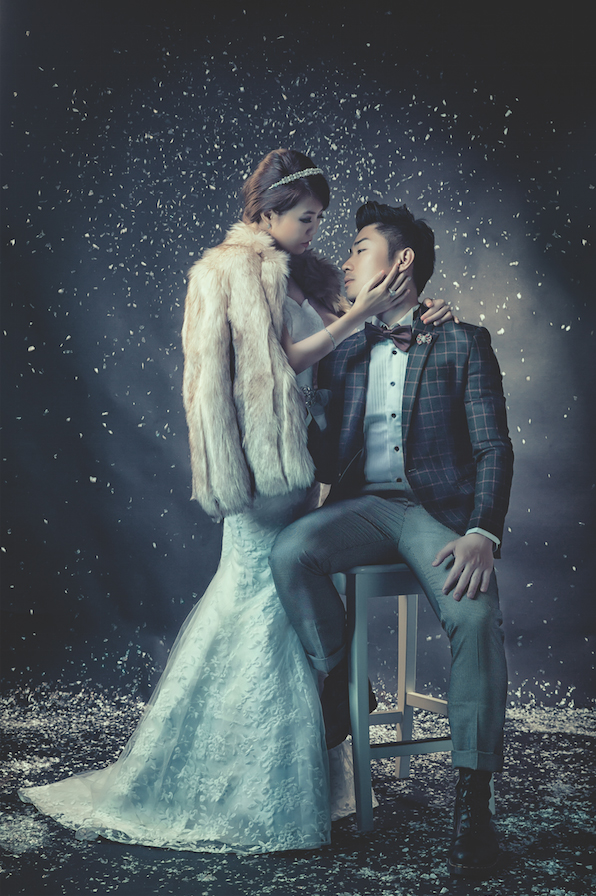 Besides a common passion for music, what are some of the similarities and differences you share?
K: We started out very differently, with very different lifestyles, social circles and even tastes in music! I was a literature student, but he was an outdoorsy 'sunshine boy'. I loved watching artsy films, but when more popcorn couldn't even convince him, we now only watch action movies together.
I never imagined I would date an athletics coach. My kinda guy was a grungy, lean, guitar-wielding dude… And buff bods were never my thing. I remember we dated for almost four years before I started exercising regularly under his influence.

A: We love nature, going for beach vacations, and we can eat Japanese food everyday. We are very different, but we complement each other.
What is the significance of marriage to the both of you?
K: It would be exciting to create a new home and to live together! But I guess we were never in a hurry – we took almost 10 years before we thought about marriage and getting a place of our own. Things would probably still be the same after marriage. I guess a baby might change things drastically, but we haven't really thought about it yet.

A: The main reason is to start a family, otherwise our careers are always taking priority and new things keep happening for us due to the nature of our work.