Grooming 101 for Grooms
2016-01-12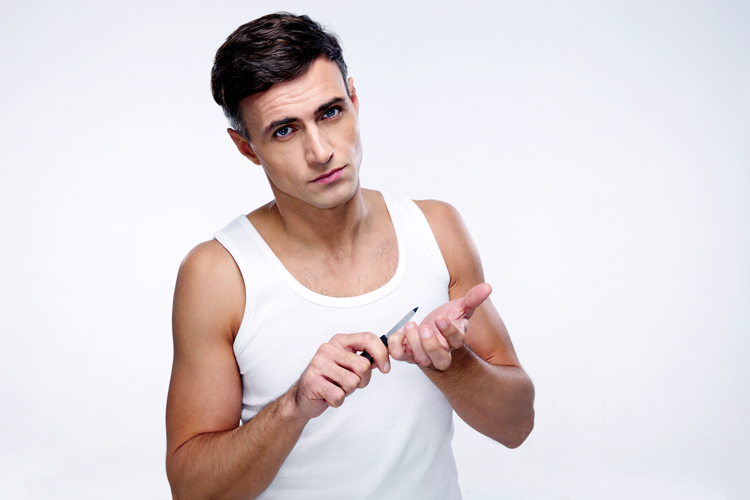 FACE IT: Adopt a proper cleansing routine if you haven't already! Use a facial scrub regularly to exfoliate your face for glowing skin. To minimise shine, swab your T-zone with a toner made for oily skin, or a low-alcohol astringent and follow with oil-free lotion. A facial can do wonders for those irksome blackheads and invigorate your skin. You might look a little red-faced afterwards so book an appointment a couple of days before the wedding.
On the morning of your wedding, engage in some last minute grooming before you step out of your door! Remember to trim those thick brows, tweeze those visible nose hairs, shave neatly, smooth on some sun block and keep your lips moist and kissable with some balm!
MANLY MANE: For the most important day of your life, the path to perfect hair should begin with a good haircut. This means that you should fix an appointment with a proper hair stylist who can match your cut with your personality, facial features and even your wedding suit! If you're enthusiastic enough, you can even flip through men's magazines for some hairstyle ideas.
After the haircut, consult your stylist on how they styled your hair and the types of gels or wax that they used. In this way, you'll be able to replicate it yourself on the morning of your wedding. If not, your stylist should be more than happy to do the job for you before the ceremony.
AT YOUR FINGERTIPS: If your fingernails are long and yellowish with specks of dirt underneath, then it's high time that you drop all that armour of manliness and visit a nail salon. To make things easier for you, you can go together with your wife-to-be a day or two before your wedding. Ask for a men's manicure, which should include cutting and buffing, sans the nail polish – not even clear varnishes.
SMILE! Your wedding is probably the day where you'll be smiling until your cheeks hurt! To ensure that your pearly whites are nothing less than that, make an appointment with your dentist to whiten and clean your teeth.
Last but not least, say goodbye to those late-night marathon-drinking binges and get enough beauty sleep before your Big Day. You can be sure that your lovely bride will appreciate everything that her dashing Mr Right has done!