Wedding Day Styles: Fashion Tips For The Best-Dressed Groom
2019-08-05

The perfect groom for a flawless bride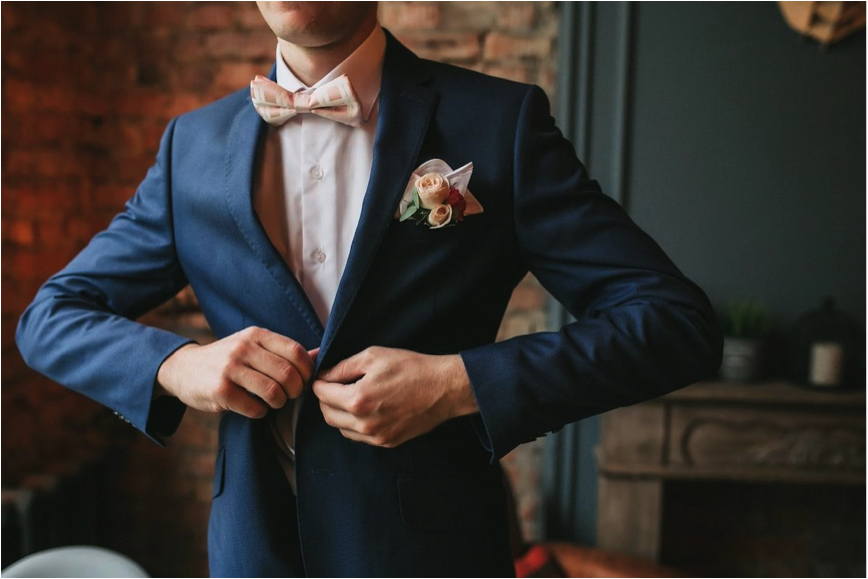 The groom's outfit is often overlooked when it comes to planning a wedding. While it may seem like there isn't much to consider when styling the perfect ensemble, the options for your man are actually far from limited.
Whether you are throwing a casual backyard barbeque or a fancy dinner banquet, there are plenty of details to play around with – think colour, texture, and print. To have your other half look extra sharp and dapper on the big day, here are some fashion tips to get the creative juices flowing!
1. Old is Gold
Singapore has an immensely rich heritage filled with culture and beauty. While most couples nowadays tend to opt for the classic suit and tie, grooms can choose to embrace their tradition in style by opting for a fitted Tangzhuang, Baju Melayu, or Sherwani.
Otherwise, always be willing to spend money and invest in a tailor-made suit old-school style, instead of getting an off-the-rack option. Plenty of bridal shops offer customisation services to ensure a flattering fit no matter what body build you have, and if you wish to appear slimmer, go for darker hues and avoid wearing a double-breasted suit.
2. Find Inspiration
Picking out an outfit for the groom doesn't have to be a dull affair. There is plenty of inspiration that you can find from the net, such as local and international celebrities, and a suit can actually have many variations.
Jacket cuts, collars, lapels, shoes, and a bunch of accessories are just some examples, and it is alright to break these "rules" entirely – from mismatched outfits and loud prints to bold colours and textures, so long as you find something you like, show it to a bridal consultant to see if they can craft something similar for you.
3. Funky Socks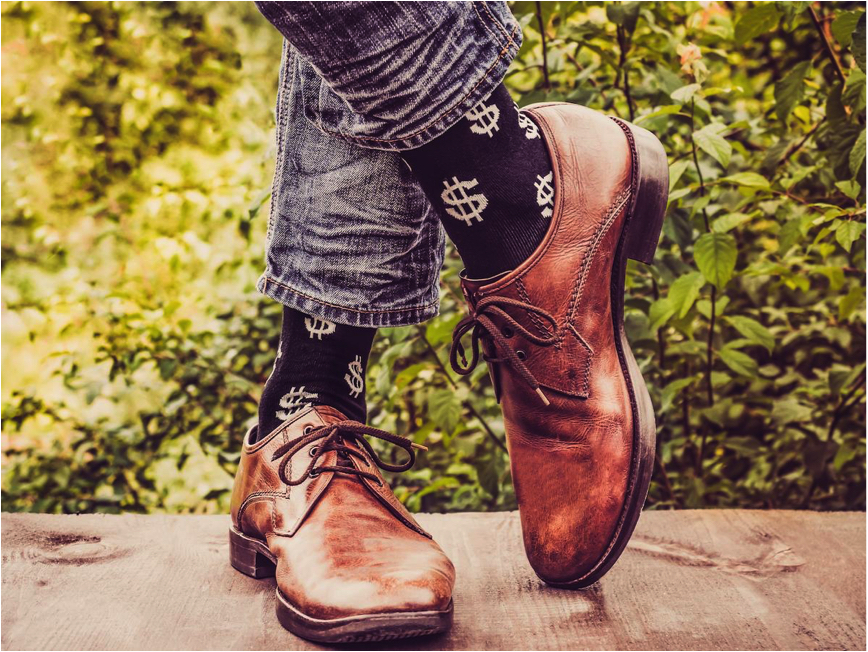 Throw in an element of surprise by using quirky socks to complete your look! A bold and fun fashion statement, it will peek out a little whenever you take a seat or hit the dance floor, which reveals a cheeky side of yourself.
To spice things up further and own the look, grooms can also choose to match the socks with an equally funky pocket square!
4. Cufflinks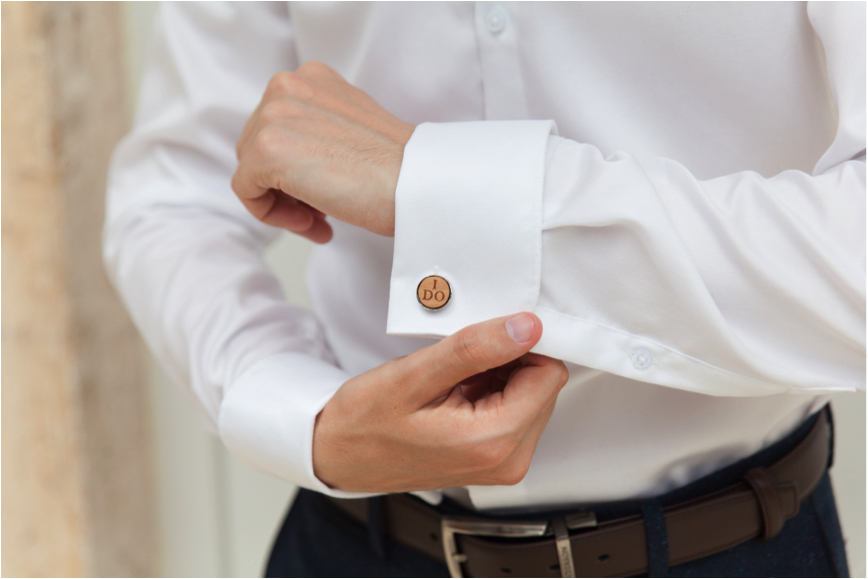 Got a groom donning a double cuff shirt? Switch out those boring cufflinks and gift him a pair of personalised ones to adorn his shirt with. Alternatively, go for a similar colour or metal that complements your wedding band!
5. Hairstyle
To get the groom looking extra suave, book him a head-to-toe grooming session that includes a body massage, pampering facial, waxing, and haircut.
Test out different hairstyles before the actual day and your pre-wedding photoshoot – from a short and slick, clean-shaven look, to a classic flip-back or tousled hairdo. If you're feeling extra adventurous, ask your hairdresser to add some highlights or streaks into your hair, or grow your mane out for that perfect man bun.
Cleaning up your man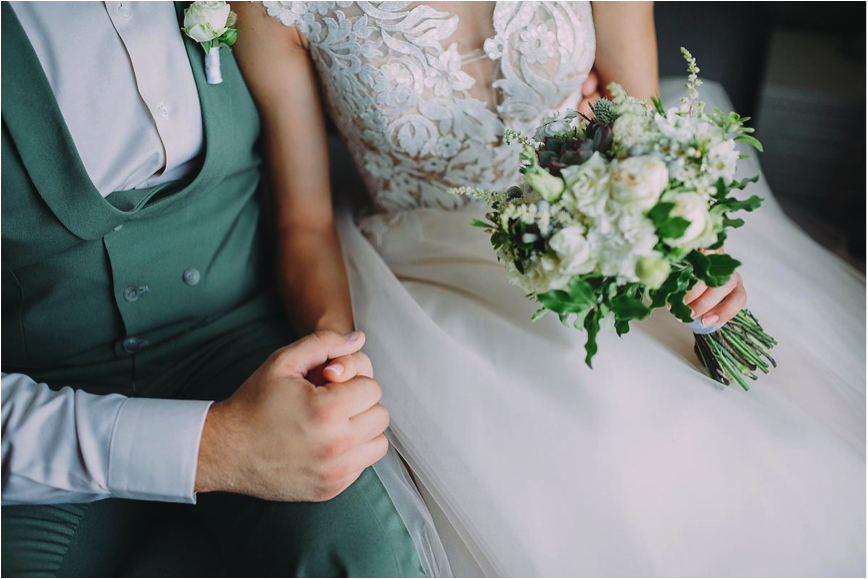 It's truly surprising how a well-fitted outfit, combined with all the right details can really bring out the personality and charm in a groom. At the end of the day, work towards matching his outfit with your wedding gown so that the styles won't clash when you're walking down the aisle. With that, he'll clean up good.