Which is the Best Diamond Shape for Your Engagement Ring?
2020-12-22


When we think of engagement rings, the classic, round-cut solitaire comes to mind almost immediately. However, while this may be one of the most popular diamond cuts, there is a variety of unique cuts and shapes that are increasingly sought-after today, and may even be what you're searching for!
From the regal-looking princess cut to the elegant, whimsical pear cut, these fancy-shaped diamonds will speak volumes about your sweetheart's personality. As they're cut to different specifications, they also reflect light differently, giving each shape its own brilliance and sparkle.

To help you in your search for the perfect ring that best embodies your other half, here's a closer look at some of the most fashionable diamond cuts conveniently available at Love & Co., one of Singapore's most trusted jeweller:
Round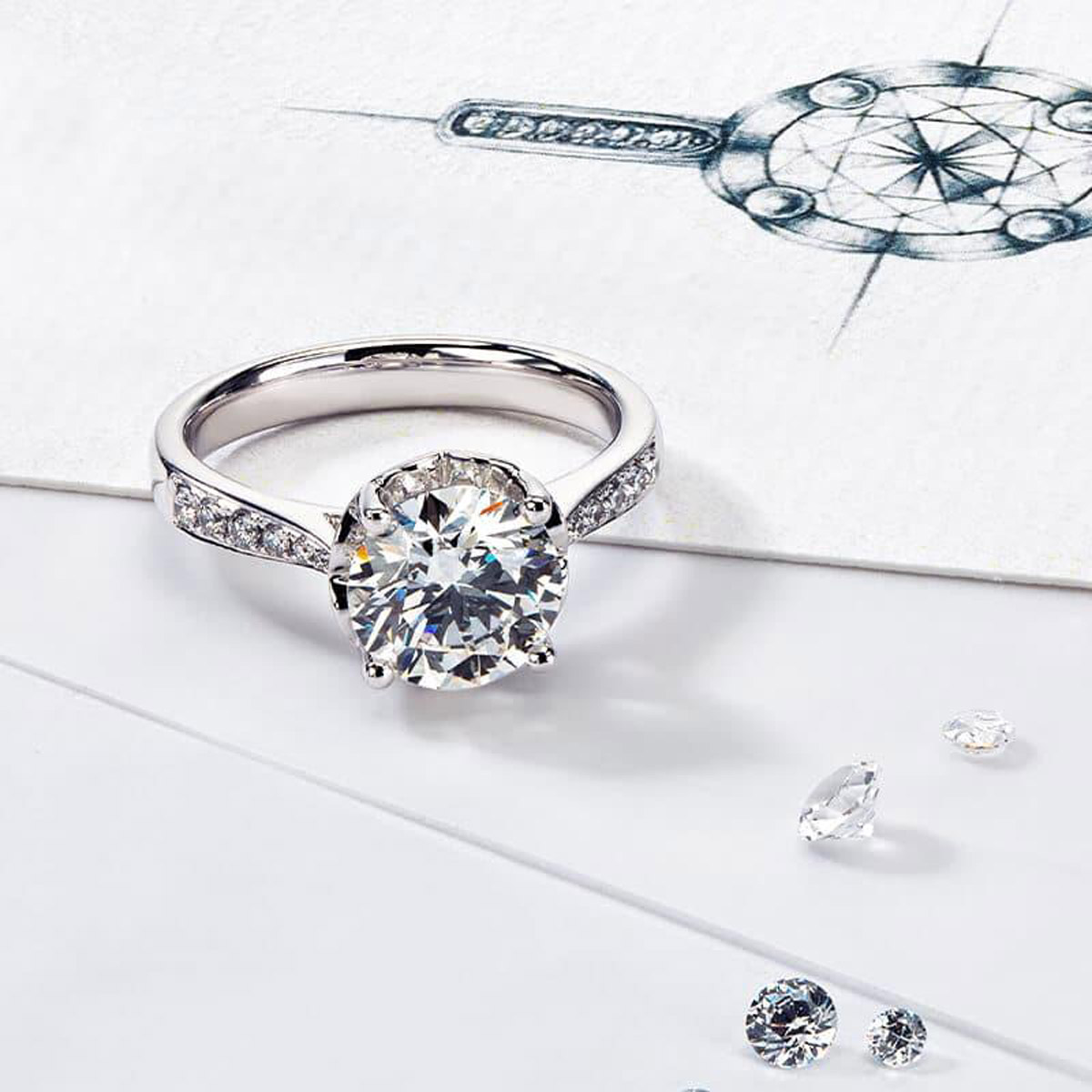 Created by Marcel Tolkowsky in 1919, the round brilliant diamond cut is a versatile and timeless option known for its impressive sparkle. Perfect for ladies who love a clean, simple, and modern look, round-cut diamonds have 360-degree symmetry and 58 facets, which allows maximum light reflection for an unparalleled, fiery brilliance! In other words, a round-cut diamond will give you the most bling for your buck.
Princess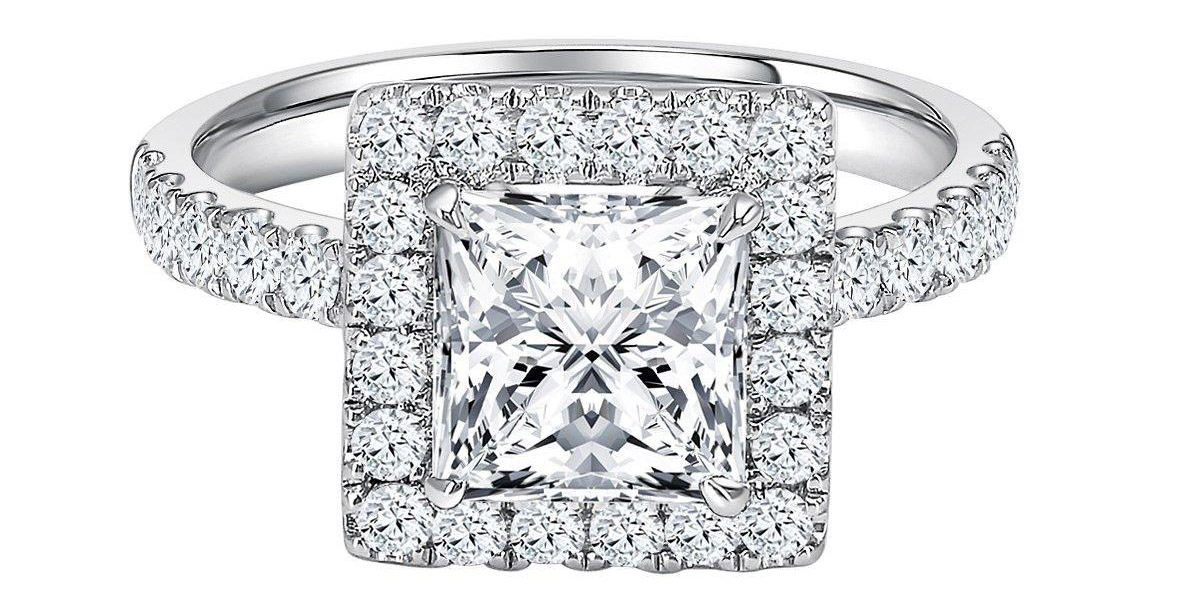 The second most popular diamond shape, princess-cut diamonds are essentially square-cut and have been around for decades. Flirty and fun, they are a crowd-favourite among free-spirited girly-girls who have a soft spot for all things vintage, and are exceptionally radiant due to the way they are cut — while the colour of other diamonds is mainly displayed in the centre, princess-cut diamonds show distinct colour in each of the corners, as well.
The number of facets a princess-cut diamond can also range from 49 to 144, depending on the diamond's size, and the more facets there are, the more sparkly the stone!
Emerald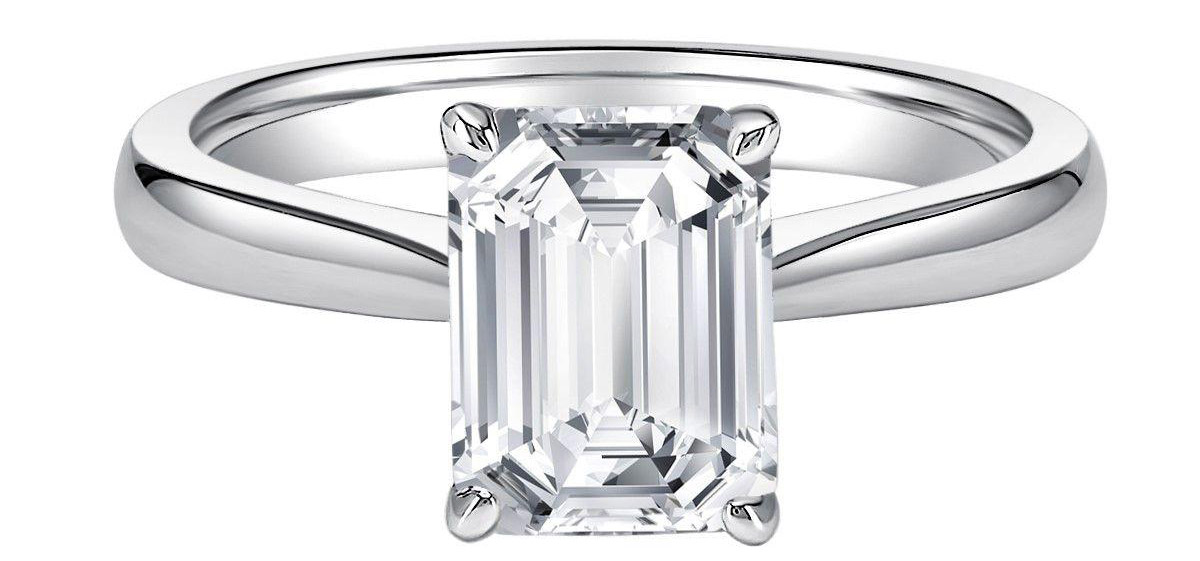 Elegant and classy with quiet sophistication, emerald-cut diamonds are perfect for a glamourous individual who always carries herself with style. Featuring a rectangular shape with long, lean facets extending down the sides, its deep cuts provide plenty of reflections that produce a dazzling effect.
Though it may be slightly less brilliant than the conventional round-cut diamond, it exudes a cool sense of confidence with its large table proudly showing off its clarity. Its long lines and flat top also help to create an illusion that it is larger than it really is, giving you more value for your purchase.
Oval

For the perfect balance between maximum brilliance and a unique design, oval-cut diamonds are your go-to. A modified version of the round-cut diamond, it shines almost as bright and splendidly, but with a modern twist on a classic appearance!
Easy to match with most jewellery and fashion style, it's a versatile shape that is highly suitable for everyday wear if mileage is what you're looking for as well. As an added bonus, it helps to give fingers a long, slender look — something your sweetheart may appreciate!
Pear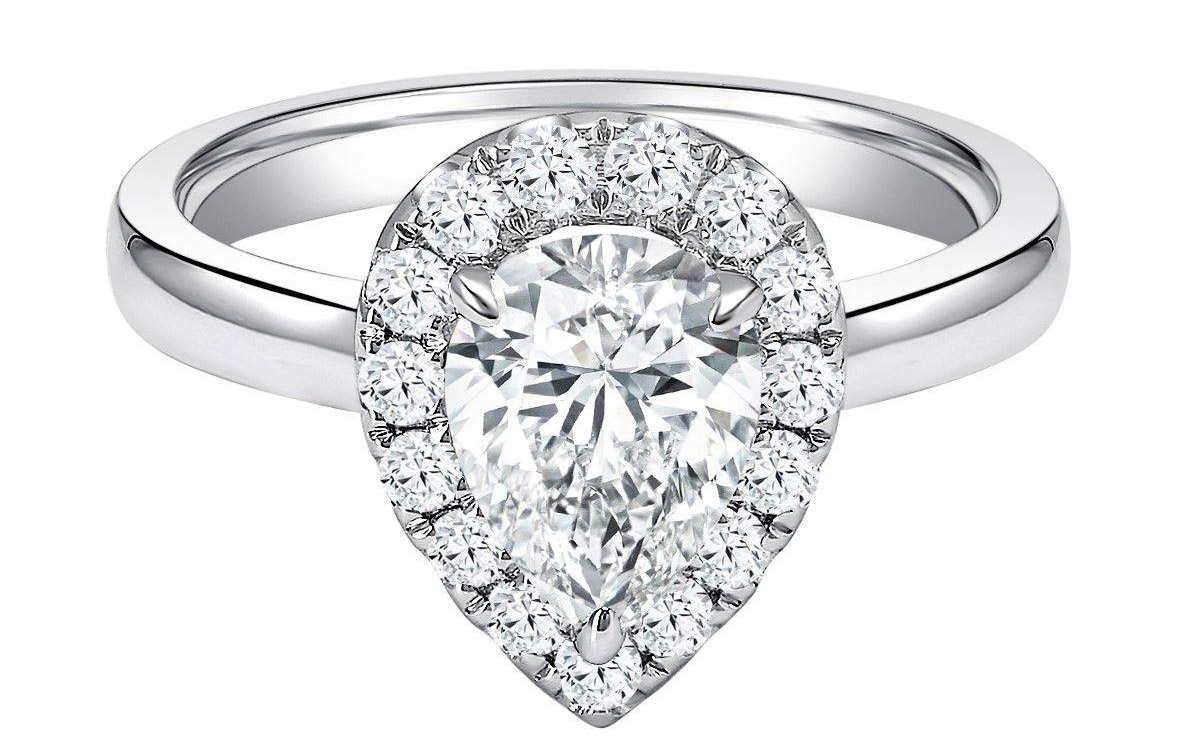 Otherwise known as a teardrop-cut diamond, the pear-cut diamond is a combination of a round and marquise-shaped diamond with a tapered point on one end. Ideal for a whimsical, delicate character, pear-cut diamonds are designed to make light dance through them with their symmetrical curves — similar to round-cut diamonds — and share the same elongating effect as oval-cut diamonds.
Essentially, pear-cut diamonds are fanciful, scintillating, and refined, and can be worn either way with the pointed tip facing up or down.
The perfect match for your diamond
It's half the job done once you've decided on your diamond shape. The next step is to find the perfect match for the diamond, which is none other than its casing, or ring band!

At Love & Co., a wide variety of ring band designs are available for you to choose from. These include straight, tapered, double band, and even wavy designs, so if you ever feel spoiled for choice and at a loss, simply consult their jewellery consultant to find out which casing will best complement your diamond choice and your partner's aesthetic and lifestyle preferences.
Every customer will have a choice to choose what they prefer for their engagement ring as each ring is crafted according to their requirements; rest assured that Love & Co.'s consultants will guide you through the entire customisation process so that the entire ring, from the setting and gold material to the diamond shape, is made for you, by you.
Declare your love proudly with Love & Co.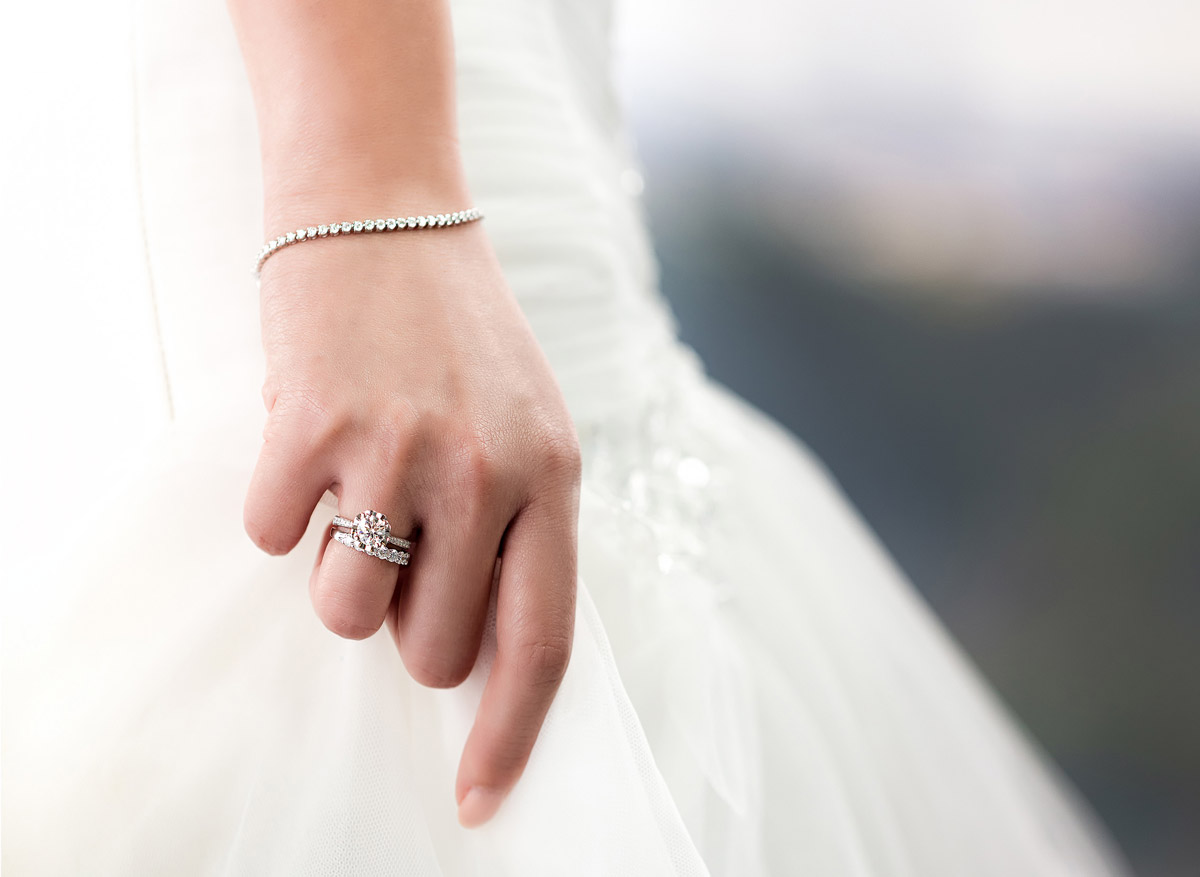 An engagement ring is a significant purchase due to its symbolism and price tag — declare your love proudly with a ring that you know is worth your money and sure to sweep your sweetheart off her feet when you shop at Love & Co.!
Taking great pride in presenting only the best diamonds (both mined and lab-grown), Love & Co. provides lifetime complimentary cleaning services, personalisation services, as well as bespoke design services.
This is because they believe that an engagement ring is not just a style statement but also an embodiment of your unique love story and commitment to each other; customise your ring to make it more meaningful than ever, and let your other half wear it proudly for the many years to come!
To get a better look at the diamonds and ring designs available at Love & Co., simply book an appointment via this link or drop an email to contact@love-and-co.com.
Love & Co.
Stores & Tel:
Ion Orchard #B2-64, Singapore 238801 | 6509 8633
JEM #01-24, Singapore 608549 | 6734 8033
Jewel Airport #01-258, Singapore 819666 | 6970 4233
Plaza Singapura #01-07, Singapore 2388939 | 6835 7533
E-mail: contact@love-and-co.com
This article was written for Love & Co.
All photos were sourced from Love & Co. unless otherwise stated.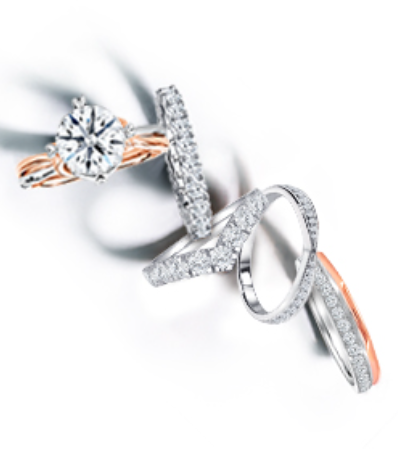 Love & Co Pte Ltd
Rating:

Address:

7 Changi Business Park Vista #01-01, Singapore 486042

Phone:

6812 2800