4 Practical Money-Saving Tips For A Budget-Friendly Wedding
2022-03-07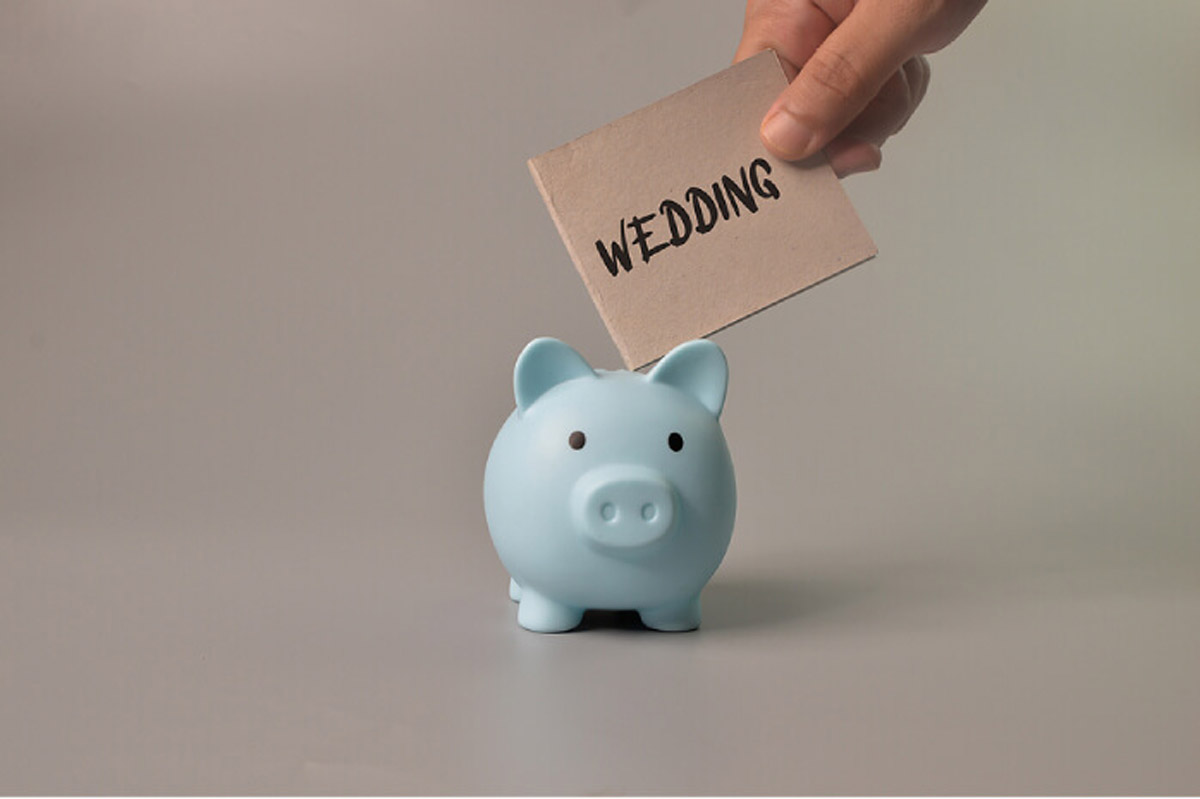 Growing up, most girls have dreams of living out her Cinderella fantasy -- complete with a grand fairy-tale wedding. Cue a bridal gown adorned with magnificent rhinestones and sequins, an expansive ballroom boasting extravagant chandeliers, and breath-taking florals lining the aisle – the hallmarks to throwing the ceremony of a lifetime!
Truth be told, bringing the statement wedding that you've always envisioned to life is no easy feat. All that glitz and glamour come at exorbitant prices, enough to land most brides-to-be in financial debt. And as much as your big day is a celebration to remember, reining in the impulse of splurging on unnecessary wedding elements is vital; for it can save you a ton of money in the long run.
From wedding dress rentals to sourcing for affordable and unique wedding venues in Singapore, there are ways you can cut costs and still host a lavish ceremony! To lend you a hand in planning a romantic wedding while on a budget, we have curated these 4 practical money-saving tips for you.
1. Choose your wedding date wisely
Now that you've taken some time to bask in that about-to-get-married glow, it's time to delve into the throes of wedding planning. Diving headfirst into selecting your nuptial date can serve you well in choosing the appropriate wedding venue and theme with ease later on. A tip if you want to save money is to avoid hosting your ceremony during popular seasonal months, such as June and December.
While having your once-in-a-lifetime affair amid the holidays seems like the perfect timing, lots of engaged couples will also be rushing to book their wedding venues during this period. As such, locations that are not already jam-packed with clients are highly likely to jack up their prices, and viable wedding vendors may already be swamped with orders.
Furthermore, demand and costs are the highest for ceremonies held on Fridays to Sundays. If you're not too particular about your wedding date, you could consider planning your special day on a weekday or low-season periods. That way, you'll not have to worry about exceeding your wedding budget!
2. Trim your guestlist
Did you know that the number of guests you invite to your ceremony impacts the overall budget significantly? Think of it this way: the more people you extend an invitation to, the higher the expenses are for food, venue, and decorations.
For instance, if you have plenty of wedding guests in attendance, you'll need to pick a traditional site designed for large-scale functions. Should you be on a budget, choosing a suitable location to accommodate your extensive guest list is extremely hefty and can cost you more than you can afford.
If you're tight on cash, consider planning a more intimate affair with just your closest loved ones! Perhaps, trim your guest list and include only the people who matter most to you. After all, your romantic union is best celebrated with those nearest and dearest to your heart. Plus, you can spend quality time with the special individuals who've attended your ceremony, which makes for a much more meaningful celebration.
3. Rent your bridal gown
Let's face it: wedding gowns in Singapore aren't cheap. Generally tagged at four figures, the price of a bridal dress is indeed expensive – and you'll only be wearing it once in your entire life! Since you're only going to be wearing the gown for a couple of hours, how about cutting down on its expenditure and investing your money in other aspects of the wedding instead?
Renting a wedding dress is a popular alternative that allows you to save money and look beautiful while walking down the aisle. With the proliferation of bridal gown rental shops in Singapore, most wedding retailers now offer this option in lieu of buying if you only require the dress for your wedding day.
Depending on where you rent it from, you can save at least thousands of dollars on a dress. The more popular the wedding shops are in Singapore, the pricier their gowns will cost. Generally, you can snag them for as little as a few hundred dollars a day!
Did we also mention that you can save on accessories too? Some wedding gown rental companies offer enticing packages where you may add on a veil, shoes, and complementary accessories at a reduced price.
4. Seasonal wedding florals
Swoon-worthy florals undoubtedly bring the magic in transforming any wedding venue. When choosing wedding flowers, seasonal blooms can aid you in saving additional expenditure. Not only will picking floral arrangements that are in season deck your reception with beautifully vibrant décor, but you also cut back on the expenses required to import fresh blossoms.
When importing blooms that are out of season, long-distance transportation is required. This makes them significantly more expensive, for import taxes are imposed during shipment. Moreover, they're harder to procure and have a shorter lifespan.
Seasonal flowers are abundant and can be found across various florists in Singapore. Thus, they're cheaper when purchased in bulk – an excellent selling point for brides-to-be on a tight wedding décor budget.
Conclusion
Your wedding is likely the most significant event (albeit priciest) that you'll ever hold in this lifetime. And for such a momentous occasion, it's essential that you put in utmost love and effort to craft an unforgettable ceremony.
If you've found the man of your dreams and ready to tie the knot, do not hesitate to reach out to Blissful Brides! Our professional consultants are here to help you pull off the wedding of your dreams by recommending you suitable vendors to make your wedding planning smooth sailing.
Whether it's sourcing for the best wedding deals in Singapore or ideal florists in town, we've got all your wedding needs covered. Sit back and allow our Blissful Brides Concierge to handle your pre-wedding matters for you. Simply fill up this form, and our team will revert to you shortly.