Smart Honeymoon Spending
2015-01-14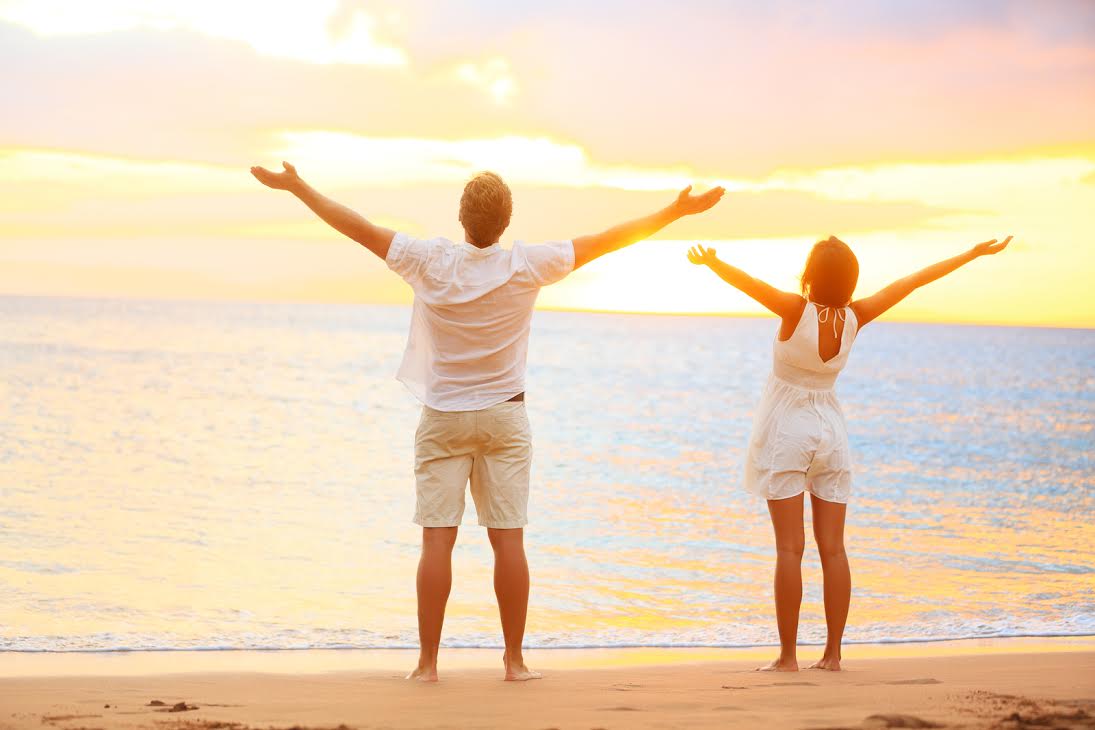 The mention of honeymoons brings to mind images of champagne, lazy afternoons in the sun, candlelit dinners and passionate nights with the one you love… But certainly not having to watch how your spend. However, after a grand wedding, this is the reality most couples face. These tips can assist you in saving money and moving in style.
Set a budget
According to Western tradition, it is the responsibility of the bride's family to pay for the wedding, and the groom's family to pay for the honeymoon. However, few people today follow these traditions, which means that more and more couples are paying for both their wedding, and their honeymoon.
If you are the ones footing the bill, make sure you create a budget that includes your honeymoon, or you may find yourselves with a less than desirable honeymoon location. Even if you do not have a lot of money, you can still have a beautiful honeymoon celebration in the location of your choice.
Set your priorities
First, decide on your goals for the trip, and exactly what you can and can't live without. Let's say you have $1000 for the honeymoon. If pampering is first on your list, book a long weekend in the suite of a nearby spa resort. If getting away from it all is most important, use that same amount of money to take a week-long camping trip complete with gourmet eats and treats.
Do your research
Look for promotions that deal with major airlines and familiar hotel chains, however, remember to swoop in on the fine print. Too many disclaimers spell trouble. Shop comparatively, and trust your gut.
Bargain, bargain, bargain
Don't accept the first room rate quoted (especially during low season). Enquire about weekend rates (common at city hotels), extended stay discounts, and seasonal promotions. Ask: Is this absolutely the lowest rate you can offer me? What would I need to do to get a better rate?
Consider an all-inclusive
The best part about all-inclusives? There are no surprises and no limits; you can live like a king and queen for one flat fee. Most all-inclusive rates include the room, meals, drinks, activities, entertainment, tips, taxes, and airport transfers. Do note that packages vary. Some resorts and hotels do not include alcoholic drinks. Ask lots of questions, and make sure most of what's included appeals to you – otherwise, why spend the money?
Sleep cheap, live large
Book the cheapest room you can in the swankiest hotel you can afford. Choosing a room that faces the garden or pool instead of the ocean is no big deal if you plan to be on the beach, or out of your room enjoying the amenities most of the time anyway. Light sleepers should choose a garden view – pool parties or dance bands may keep you up. Save even more if you're willing to stay a block or two from the beach.
Go Apartment
If you're planning on a stay of more than a couple of days, consider a room that includes kitchen facilities. You can save a ton of money by preparing your own food and having romantic dinners or breakfasts in the coziness of your romantic hideaway. You might still want to set aside some money for a few restaurant splurges, but not dining out two to three times a day can save you almost $100 daily on the costs of your vacation.
"We're on our honeymoon"
When you're enquiring about a rate or making a reservation, make sure the service provider knows it's for your honeymoon. At the very least, you may get a better table or a complimentary bottle of champagne. At best – especially during the off-season – you may get a room upgrade!
At the end of the day, the holiday is what you make it. Don't cut back on the expense if it will make you miserable, but do be sensible about where the money is being spent. Bon voyage!