Into the Woods: 10 Essentials for the Perfect Rustic Wedding
2019-02-21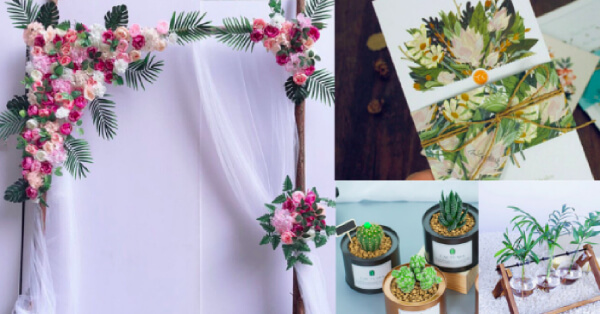 One of the few evergreen favourites in the wedding world is the rustic theme – the incorporation of nature and everything woodland often results in a fairytale-like setting that leaves both couple and guests basking in an elegant and magical setting. Regardless of the wedding venue of choice, whether an outdoor wedding venue or a Singapore wedding ballroom, a rustic wedding is perfect for both the princess bride and the nature-loving couple.
If you're looking to host a rustic-themed wedding, we've got you covered. Here are 10 affordable rustic wedding essentials perfect for your big day!
Arch We Go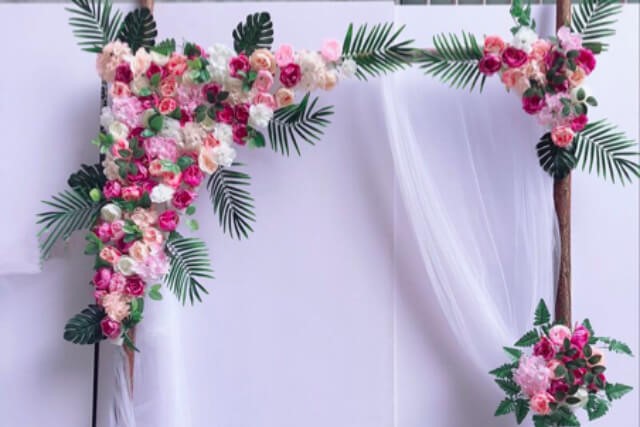 Tailor-made for rustic-themed weddings, the Agostina Wooden Arch will be the cherry on top of your wedding decor.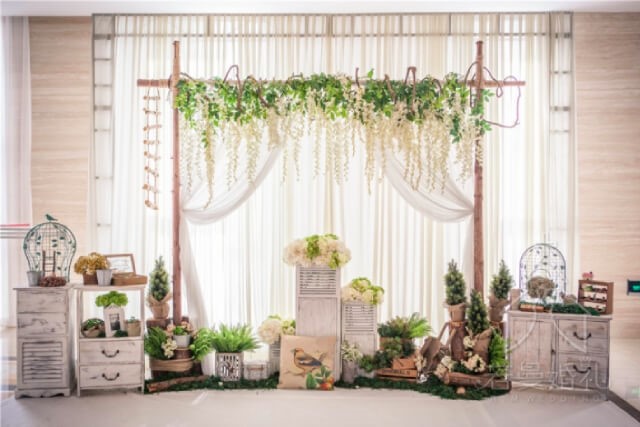 Whether you choose to tie the knot indoors or out, this arch acts as the ideal prop, decorative feature or ceremonial arch. The Agostina Wooden Arch comes in different lengths and designs to cater to the requirements of the wedding venues and your vision.
Agostina Wooden Arch, from $89 from Blissful Brides Mall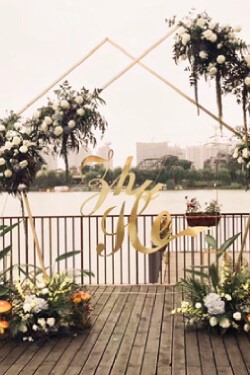 For a modern rustic wedding, opt for the Araceli Geometric Arch. This polygonal iron arch adds a contemporary touch to the day while complementing the rustic decor seamlessly.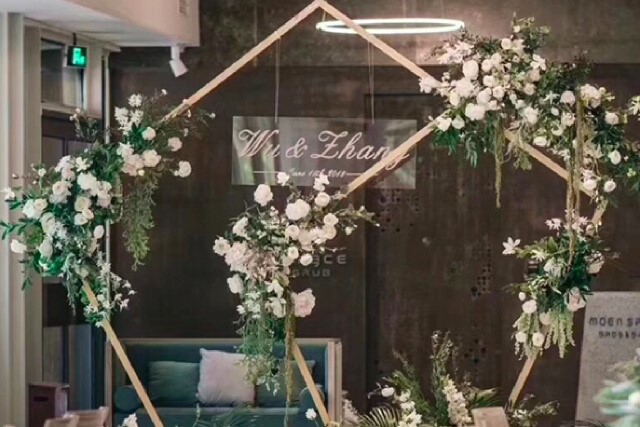 The Araceli Geometric Arch can also double as an entryway arch or stationed as the ceremonial arch. The arch is available in silver and gold.
Araceli Geometric Arch, from $28.90 from Blissful Brides Mall
Out of the Woods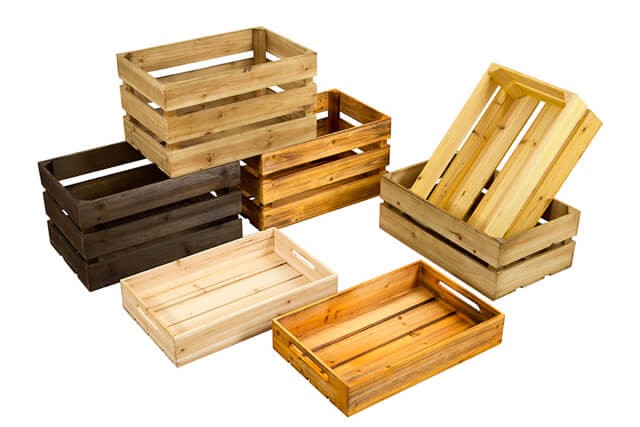 Simple, versatile and aesthetic, the Belen Crate are must-haves. Wooden crates are often perceived as one of the hallmarks of a rustic wedding with its wooden features and rugged appearance. These versatile crates are capable of taking on several roles from artfully arranged stands to flower boxes or photo display props. The Belen Crate is available in 5 varying shades of brown, and can also be used after the big day as storage boxes and/or incorporated as part of your home's decor.
Belen Crate, from $7.80 from Blissful Brides Mall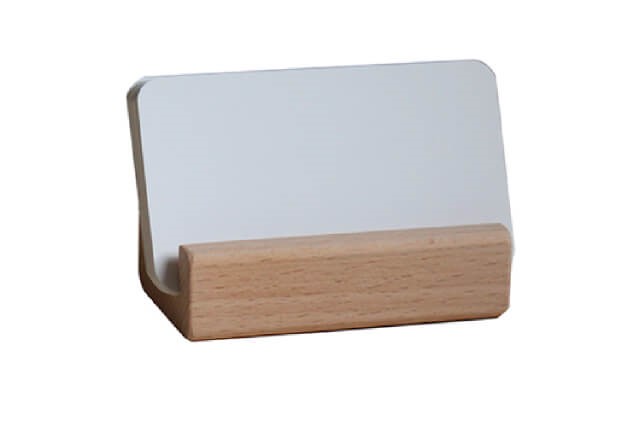 Follow the rustic theme down to the tee with the Constanza Wooden Placeholder. Decorate the wedding reception tables with this placeholder to hold the table's number or name or to indicate the seat of each guest.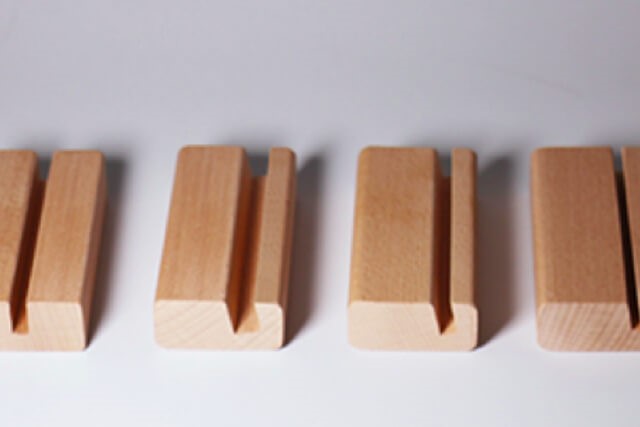 If you have the time and opportunity, you may even consider personally customising the placeholders to double as a wedding favour for guests. The Constanza Wooden Placeholder is available in various sizes.
Constanza Wooden Placeholder, from $0.80 from Blissful Brides Mall
Going Green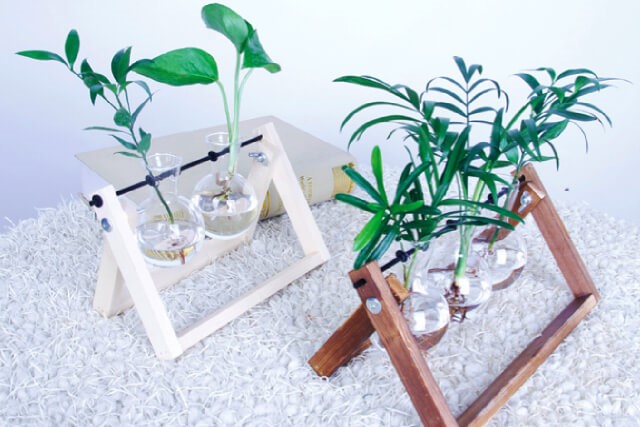 If you're not a fan of florals, the Brisa Minimalist Stems is the ideal foliage substitute. Fresh, simple and contemporary, these greens can be arranged as table centrepieces or scattered throughout the venue as decor. The Brisa Minimalist Stems come uncluttered and artfully arranged in glass bottles and a complementing wooden stand, producing a minimal and aesthetically pleasing finish.
Brisa Minimalist Stems, from $2.90 from Blissful Brides Mall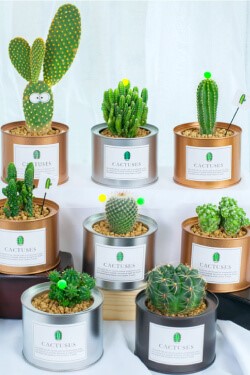 Succulents have been making a name for itself in the wedding industry of late. If you're looking to join in on the trend, but with a unique twist, the Catalina Potted Cactus is the alternative. These prickly plants have also been making waves in the wedding industry, just like their succulent counterparts.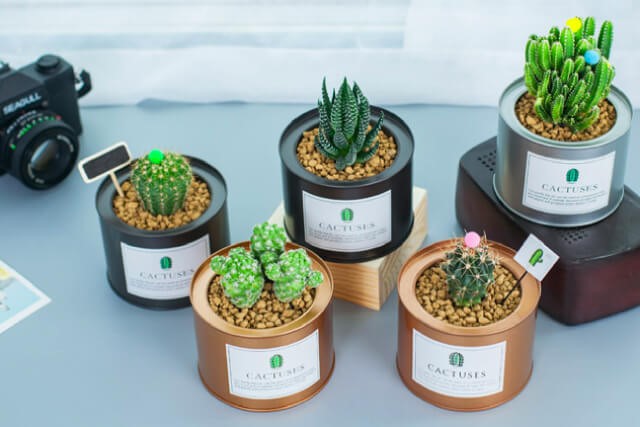 The Catalina Potted Cactus can cater to various wedding needs, ranging from centrepieces and wedding decor to guest favours. Additionally, the varying sizes, shapes and shades can create a soothing sight. The Catalina Potted Cactus is available in 18 variations.
Catalina Potted Cactus, $2 from Blissful Brides Mall
Ready, Set, Glow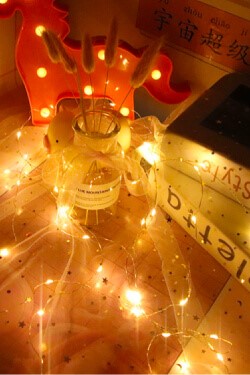 Illuminate your wedding venue with the warm glow from the Chiara Fairy Lights. Fairy lights tend to transform the venue to mimic a scene straight out of a fairytale, especially when paired with the ever-present greenery and earthy tones of a rustic-themed wedding.
However, if draping fairy lights throughout the venue does not appeal, you may consider pairing it with mason jars, flowers or the table centrepieces for a toned-down glow. The Chiara Fairy Lights are available in four different lengths.
Chiara Fairy Lights, from $2 from Blissful Brides Mall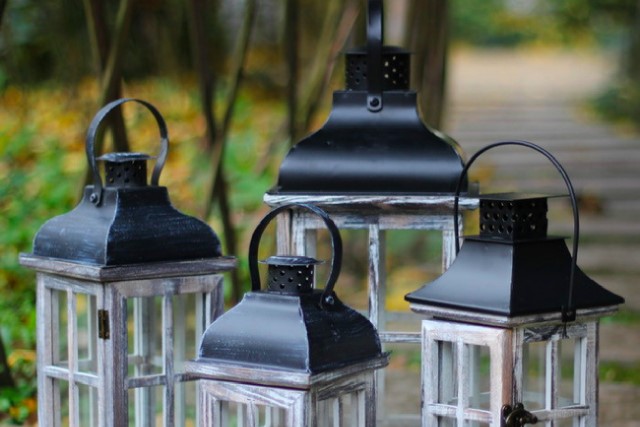 For an authentic rustic vibe, the A'laya Lantern will do the trick. Lanterns exude a vintage-esque air, ideal for the theme. A double duty accessory, these lanterns can serve as both decor and a light source to set the scene for the ultimate romance. Its versatility also allows it to serve as aisle, reception or table decor and can be coupled with flowers and/or candles. Available in 4 sizes, the A'laya Lantern comes equipped with handles and can be hung throughout the wedding venue instead of the usual standing arrangements.
A'laya Lantern, from $7.60 from Blissful Brides Mall
Rustic Wedding Invites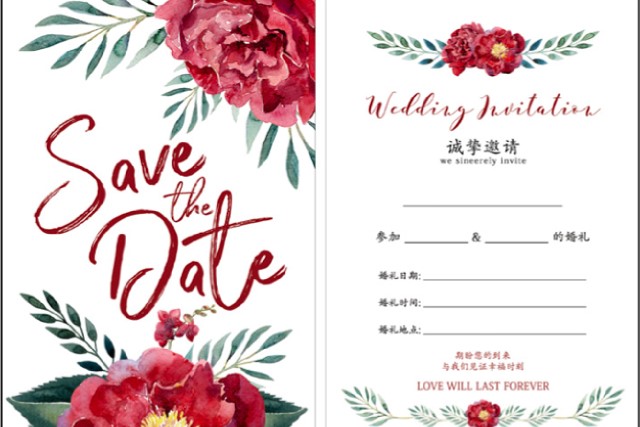 Consistency is key when it comes to wedding themes. Relay your rustic-wedding theme to your guests from the get-go with the Elin Floral Invites.
Designed with bold florals and foliage these invitation cards are perfect for couples working with this colour scheme for their big day. The Elin Floral Invite come complete with an envelope, a seal, a circular tag and two pieces of card for differing information and/or image.
Elin Floral Invite, from $0.65 from Blissful Brides Mall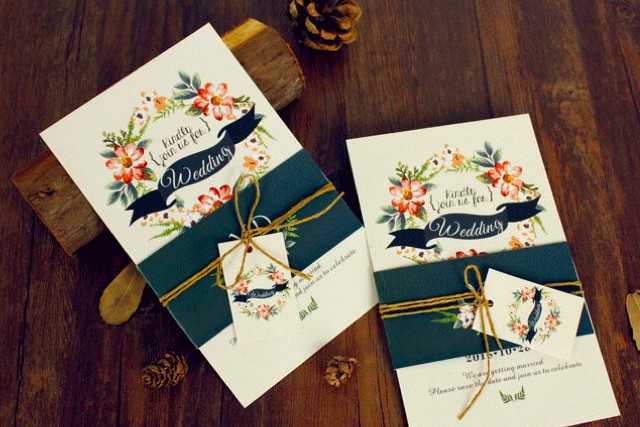 A unique set, the Sharesse Wedding Invite consists of the usual card, a mini tag and a rectangular wrap, tied together with twine for the final rustic touch. Unlike most invitation cards, the Sharesse Wedding Invite's unique feature is through its rectangular wrap.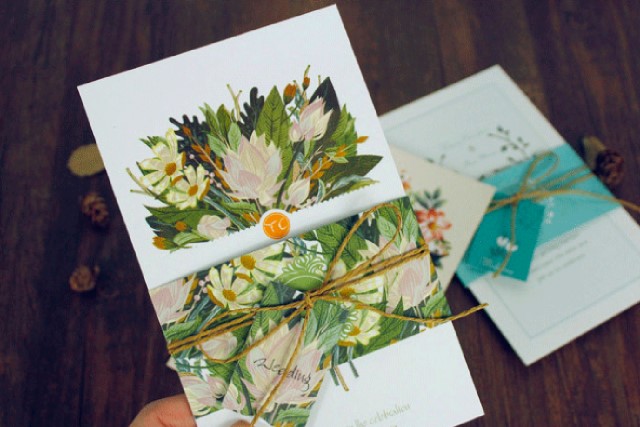 Creatively designed, the wrap is more than an aesthetic, instead, it is used to hold an image of your spouse and you, your initials or a favourite quote for your guests to enjoy. The Sharesse Wedding Invites offers five designs for a rustic-themed wedding.
Sharesse Wedding Invites, from $0.20 from Blissful Brides Mall
So if you're in the midst of hosting a rustic-themed wedding, look no further than Blissful Brides Mall for your wedding décor!