22 songs for your first dance
2017-07-28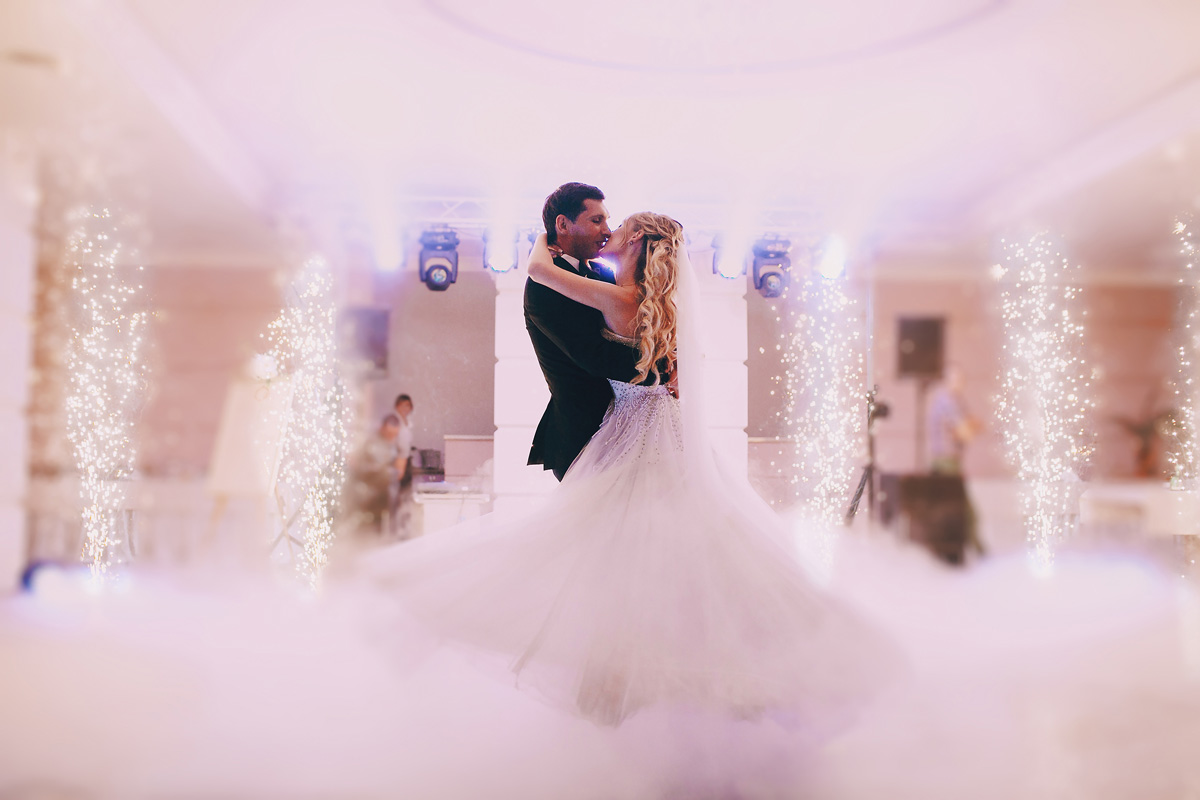 Your first dance as a newly married couple is a once in a lifetime moment. Be it a slow dance or a choreographed number, this dance is sure to stay with you for a long time.
Because it is such an important moment, it is extremely important to choose the right song as it might just be the song for your spouse and you, especially if you don't already have your own special song.
Your first dance song does not have to be one that is for slow dances. Instead, it can be just about anything you want. From the classic slow swaying dance or even a hip-hop number, it all depends on you!
Here are some songs (in no order) that we think will make your first dance a whole lot more special and meaningful for your spouse and you!
1. Thinking out loud - Ed Sheeran
Lyrics you'll love: "And darling I will be loving you 'til we're 70 // And baby my heart could still fall as hard at 23"
2. Amazed - Lonestar
Lyrics you'll love: "I don't know how you do what you do// I'm so in love with you// It just keeps getting better// I wanna spend the rest of my life"
3. Still Into You - Ashley Tisdale And Chris French Cover
Lyrics you'll love: "It's not a walk in the park// To love each other// But when our fingers interlock// Can't deny, can't deny you're worth it// Cause after all this time, I'm still into you"
4. Better Together - Jack Johnson
Lyrics you'll love: "And sometimes life can be deceiving// I'll tell you one thing:It's always better when we're together"
5. Can't Help Falling In Love - Elvis Presley (or any different covers)
Lyrics you'll love: "Some things are meant to be // Take my hand // Take my whole life too, For I can't help falling in love with you"
6. Everything - Michael Buble
Lyrics you'll love: "Whatever comes our way // ah we'll see it through // And you know that's what our love can do."
7. Lucky - Jason Mraz and Colbie Caillat
Lyrics you'll love: "I keep you with me in my heart // You make it easier when life gets hard"
8. Make You Feel My Love - Adele
Lyrics you'll love: "Nothing that I wouldn't do // Go to the ends // Of the Earth for you // To make you feel my love"
9. When You Say Nothing At All - Ronan Keating
Lyrics you'll love: "It's amazing how you // Can speak right to my heart.// Without saying a word // You can light up the dark."
10. In Case You Didn't Know - Brett Young
Lyrics you'll love: "In case you didn't know // I'm crazy 'bout you // I would be lying if I said // That I could live this life without you"
11. I Knew This Would Be Love - Imaginary Friend Ft. Kina Grannis
Lyrics you'll love: "We stood through it all // Holding tight // Whenever we fall // What we found is second to none"
12. I Won't Give Up - Jason Mraz
Lyrics you'll love: "I won't give up on us, even if the skies get rough // I'm giving you all my love"
13. Perfect - Ed Sheeran
Lyrics you'll love: "Darling, just hold my hand // Be my girl, I'll be your man // I see my future in your eyes"
14. Spark - Coldplay
Lyrics you'll love: "My heart is yours,// It's you that I hold on to,"
15. Meant To Be - Stanaj
Lyrics you'll love: "It must've been our names were written in the stars // Cause a love so strong could break too many hearts"
16. How Does A Moment Last Forever - Celine Dion
Lyrics you'll love: "We'll hear our song and know once more // Our love lives on"
17. Lay Your Heart Next To Mine - Steve Azar
Lyrics you'll love: " It sure is good to see your smile // At the end of a long hard day"
18. Feels So Close - Nelly Furtado
Lyrics you'll love: "Your love comes down on me, surrounds me like a waterfall
And there's no stopping us right now"
19. I'm Gonna Be (500 Miles) - Sleeping At Last
Lyrics you'll love: "And if I grow old, well I know I'm gonna be // I'm gonna be the man who's growing old with you"
20. How Long Will I Love You - Ellie Goulding
Lyrics you'll love: "How long will I love you // As long as stars are above you // And longer if I can"
21. XO - Beyonce
Lyrics you'll love: " In the darkest night hour // I'll search through the crowds // Your face is all that I see"
22. Marry me - Jason Derulo
Lyrics you'll love: "The more I look, the more I find the reasons why // You're the love of my life"
By: Veronica Francis