4 Tips To Help You Choose The Right Wedding Photographer
2022-01-15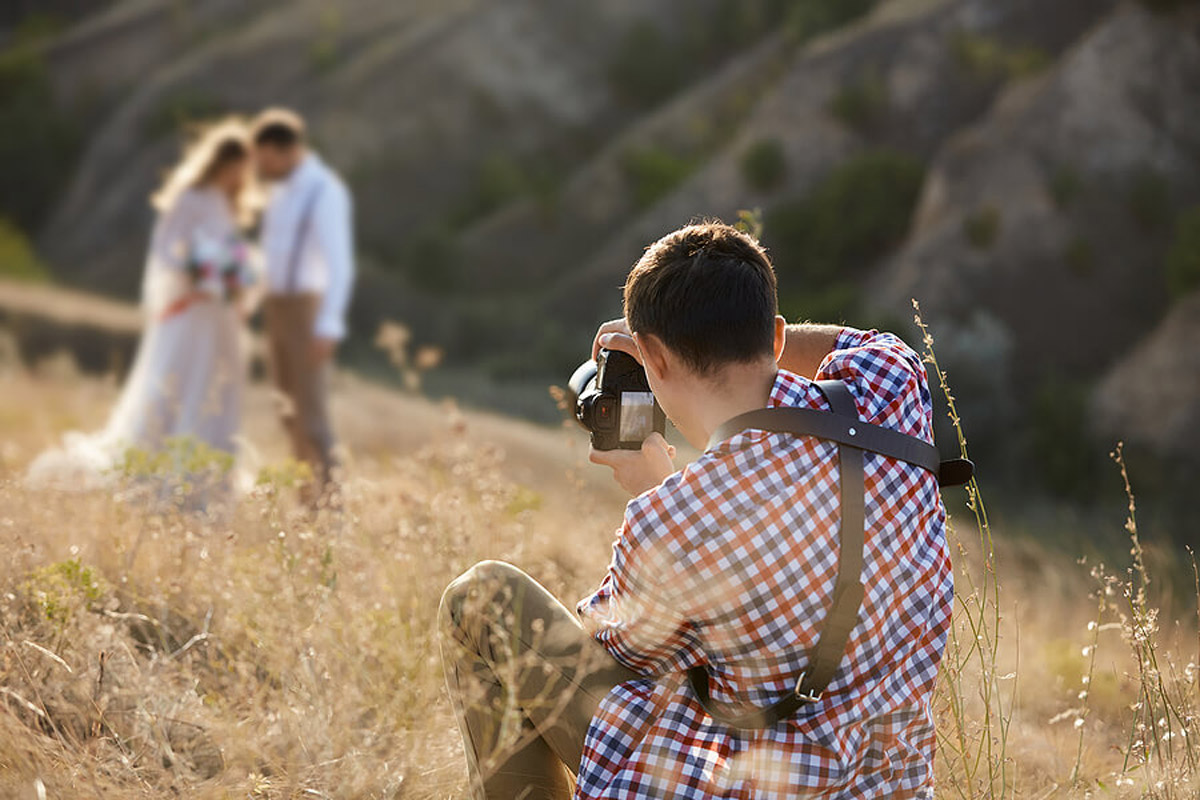 After the number of days and hours spent planning and preparing for the most important day of your life, the day of the actual wedding will likely go by in just a snap of a finger! Once you walk down the aisle with your beautiful wedding dress, and once the vows have been said, you will be swept away celebrating and having a good time with your loved ones, the emotional speeches, cake cutting, and the fun dancing!
With all the excitement and emotional outbursts of the big day, it can be challenging to find a spare few minutes to pause, appreciate, and capture every little detail in your mind. Hence why wedding photos are so significant - while the day goes by quickly, your photos serve as a way to treasure every piece of your day, not to mention memorialize your love story as a couple. Read on to find out the helpful tips for choosing a wedding photographer!
Find the style that you want
Every photographer has a unique style when it comes to shooting and editing. There are various photography styles, and some of the commonly used types in wedding photography include cinematic and commercial, dark and cool tones, vintage, vibrant, and many more! To speed up choosing a photographer, you should first figure out how you would want your wedding to be photographed and cure the pictures before you start looking for photographers.
An easy way to do this would be to shortlist some photographers and survey their works through various social media platforms, which essentially acts as their portfolio. You can also request a meeting with them to "look and feel" their products and understand more of their photography process.
Set a budget
Wedding photography packages in Singapore depend on various factors such as the photographer's experience, the number of hours required, and also the location of the wedding and shoots. One of the best things about wedding photography is finding several skilled photographers at different price ranges that meet your budget. Experienced photographers are likely to charge more for their superior service, experience, and output.
Do your research
If there is one thing you should keep in mind when choosing a wedding photographer, you should be open to your options! While you may have set your eyes on a specific photographer years before you were even married, doing your research gives you access to various sources online where you can find several groups dedicated to weddings! You can try looking for groups and photographers on social media such as Facebook and Instagram, using the hashtag function on the Explore page.
If you have not found a wedding photographer yet, you can always consider asking your married friends if they have any recommendations; they also serve as a gatekeeper, as they either validate or steer you away from less than ideal wedding photographers.
Meet the photographer in person
Your wedding photographer is one of the most critical parts of your big day, so be sure to meet them in person if possible! It is essential to get along well with the photographer, form a genuine connection, and understand expectations.
During the meeting with your photographer, be sure to ask some crucial questions to understand how they work and manage your expectations. Here are some of the questions you may ask:
Are you available on my wedding date?
How would you describe your photography style?
How long will I receive the photos after the wedding?
Have you photographed a wedding before?
What kind of equipment do you use?
These are just some questions to get you started; however, the list is exhaustive. Sit down with your spouse-to-be and discuss other important questions to consider with them.
Conclusion
Choosing your wedding photographer may seem like an easy task, but brides and grooms should not take it lightly! You need to find a talented photographer with whom both you and your partner can connect. The tips above are just some things you may consider when hunting for the perfect wedding photographer!
Choosing a photographer may come next after visiting countless bridal shops in Singapore to look for the perfect wedding dress! So, if you need an extra hand for your wedding preparation, whether you are looking for a photographer or wedding lunch packages in Singapore, our team at Blissful Brides would be more than happy to serve your any and every need! All you need to do is fill up this form, relax and leave the rest of the tasks to us!