4 Useful E-invitation Functions that Didn't Occur to You
2019-07-24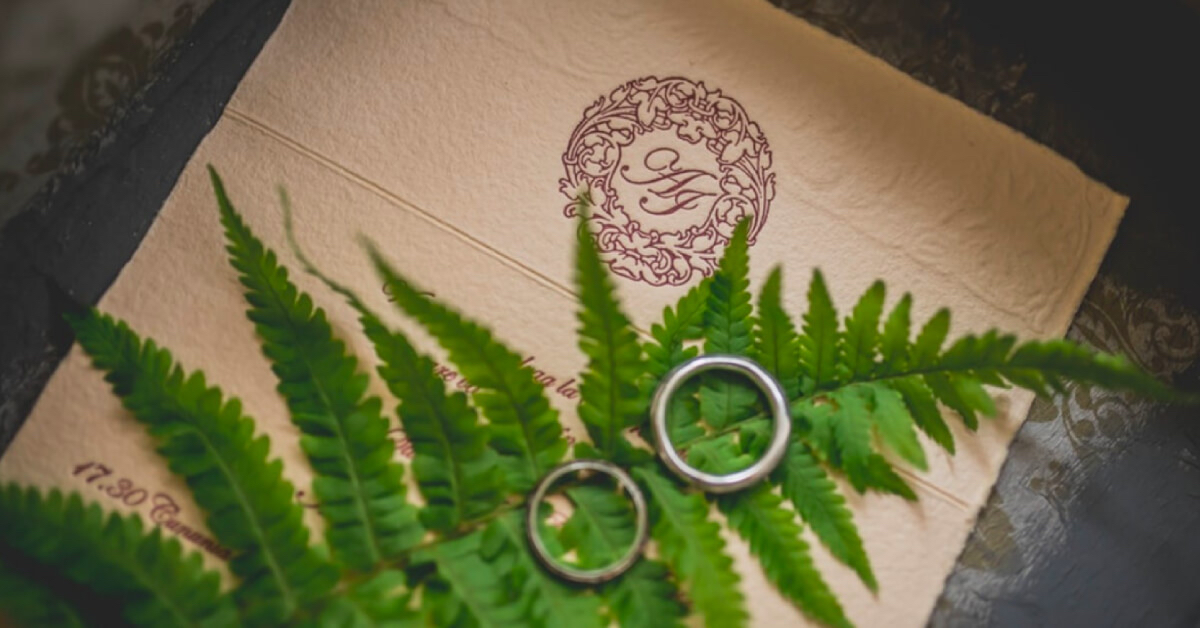 E-invitation functions that are guaranteed to come in handy
With a good wedding planning tool, everything related to your wedding will come together easily. An e-invitation is one such essential tool to utilise, because aside from its aesthetics, it has more than just the main functions of a typical wedding invitation to offer. To all the brides- and grooms-to-be, these unexpected e-invitation functions will make your wedding planning journey way more smooth sailing than before!
1. Track Your RSVPs
With e-invitations, you won't have to waste time on video tutorials to learn how to create spreadsheets for your guest list! That said, those who are proficient in Excel and prefer a spreadsheet view can import or export your entire guest list from there to your e-invite.
Ideally, a comprehensive guest list should tell you details such as whether your guests belong to you or your partner, their relationship to you or your parents, and their contact numbers. Any other categories are entirely up to you to create, and easily customisable for your convenience on an e-invite.
Since the guest list will indicate your guests' status as soon as they submit their RSVPs via the e-invitation, such a guest list with an option to link to your e-invitation can not only manage your guests but also track their attendance for you so that you don't miss out anyone.
2. Social Media Sharing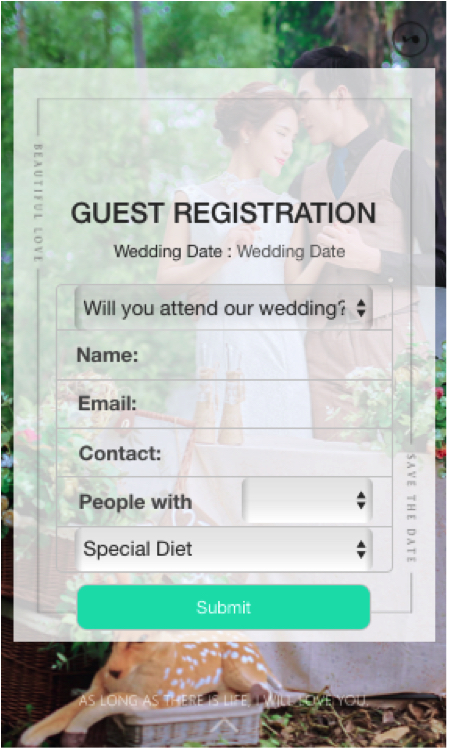 The guest registration page with a simple user interface to increase your RSVP rates!
E-invites allows for your invitation to showcase pages upon pages of your heartfelt and meaningful wedding invitation quotes without appearing distastefully bulky, but the most important bit of an e-invite is its guest registration page. Hands up if you agree that the RSVP has become a lost etiquette, especially for those that require response by phone, text, or email.
With an e-invitation's guest registration page, it's now markedly convenient for your guests to submit the necessary information. This way, you and your guests won't have to go out of your way to mail the invite and RSVP, nor worry about them getting lost in the mail!
For added convenience, an e-invitation will generate a link which you can send to guests via text or email, whichever you prefer. You can even share the link on your social media – a mass gentle reminder to RSVP which saves you the hassle of contacting each guest individually.
3. Interactive Map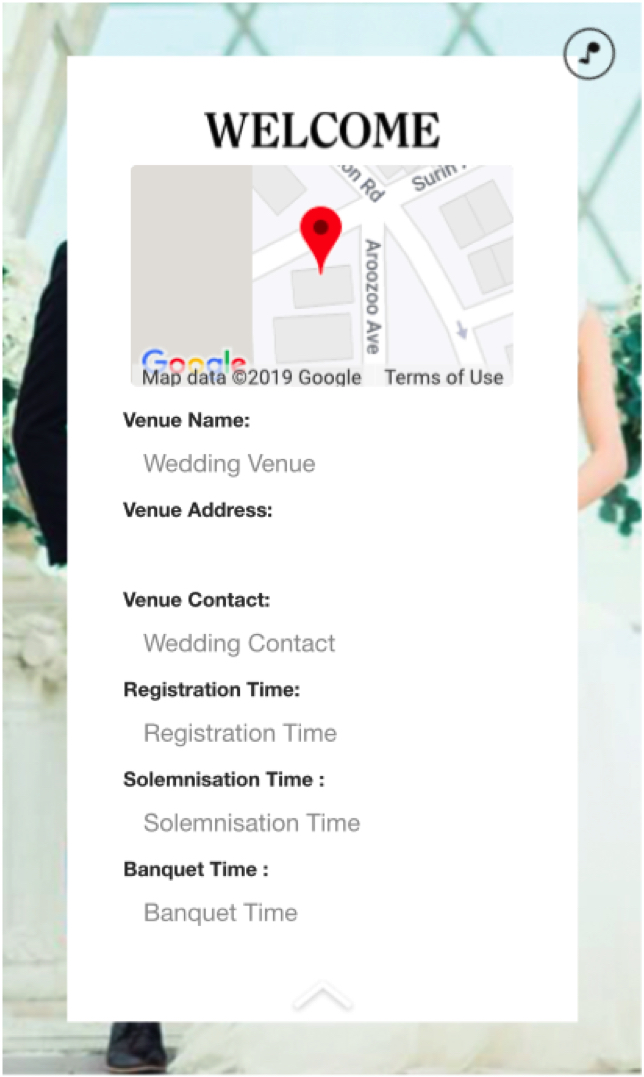 An interactive map for your guests' convenience
Aside from the usual address at the last page of your wedding invitation, an e-invitation includes an interactive Google Map. Since this allows for your guests to explore the area around the venue, it will help them better navigate the route to your wedding venue, which they will surely appreciate.
4. Seating Chart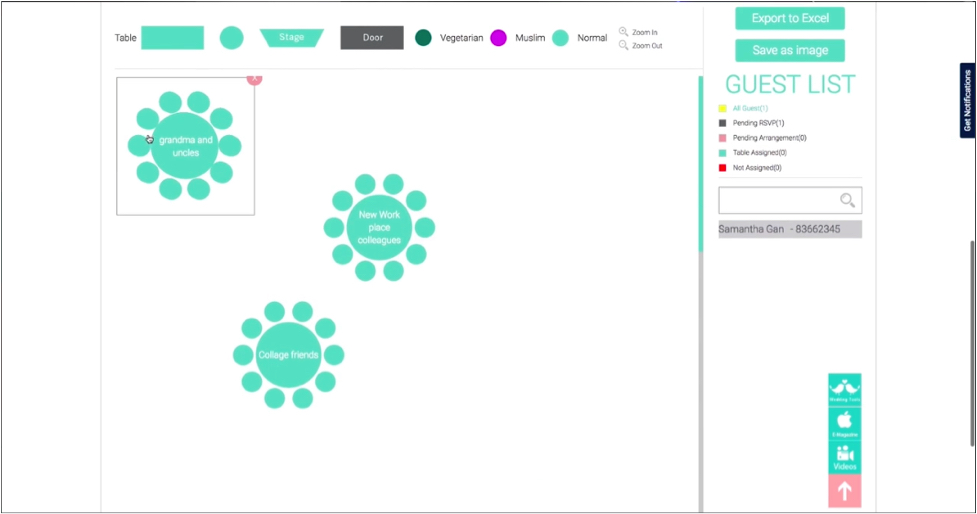 The seating planner to help you assign seats to your guests
The seating planner is often linked to the guest list and e-invitation, and thus gives the perfect finish to the all-in-one platform. Guests who have RSVP'd to your e-invitation will be automatically reflected in the guest list and seating planner – their status will be updated for you to assign seats accordingly.
Besides, the e-invitation allows your guests to include their plus-one – or more – to give you an idea of their desired seating arrangement. Aside from the stage and door placements, any additional guests will be reflected in your seating plan to avoid awkward situations in case you miss out anyone!
For both you and your guests, an e-invitation gives a world of organisation and convenience for a smooth wedding journey. To make use of the above functions, sign up at https://www.blissfulbrides.sg/invitation-templates to customise your very own e-invitation now!