5 Major Perks Of Outdoor Weddings
2018-03-12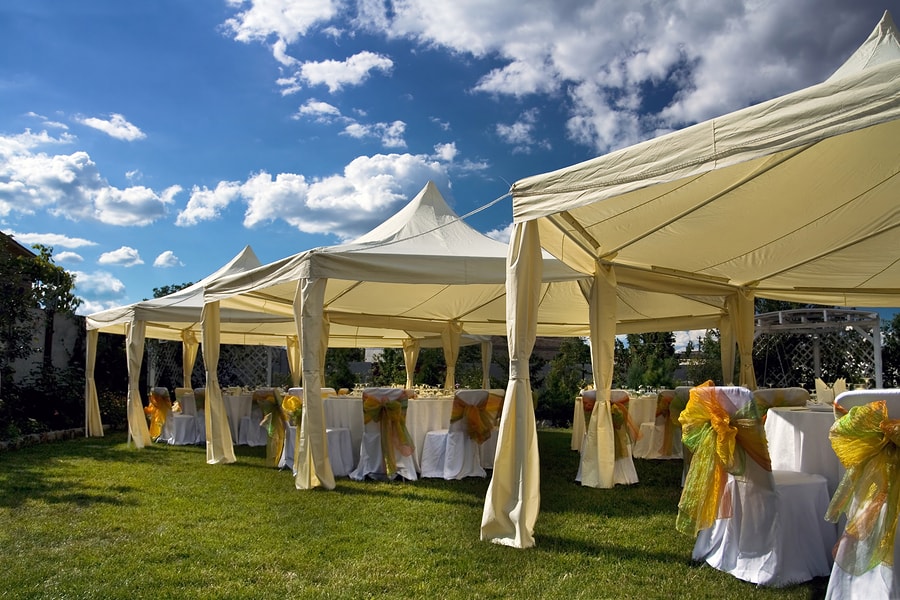 Be it indoors or outdoors, selecting the perfect location to host one's reception is probably one of the most challenging tasks of wedding planning. While indoor venues may be popular due to their air-conditioned environment, the photo opportunities that the outdoors offers are just as appealing. However, as couples opt for cosier, intimate celebrations and unique wedding locations, we see a gradual rise in demand for outdoor weddings. Trend aside, we find out the benefits behind outdoor weddings and why they are serious contenders to conventional hotel banquets.
Be all about that space
As compared to ballrooms, outdoor wedding venues in Singapore such as cafés, parks and gardens are much more spacious. Not only will your guests be allowed to mingle in comfort, you'll no longer have to worry about last-minute addition of guests. Plus, the extra space also means you get to be more creative with the wedding entertainment (think live bands, dancing and games).
Ace the atmosphere
Whether it is the sound of breaking waves or the swaying of trees in the gentle breeze, the all-natural environment will provide nothing but happy, calm vibes. Following the relaxed atmosphere, feel free to implement a more casual dress code, to allow your guests to leave their suits and heels behind before enjoying themselves fully.
Save on the costs
Instead of hosting your ceremony and reception and two different locations, combine the two celebrations with a venue that offers indoor and alfresco dining options. For instance, opt to have an outdoor garden ceremony before dining indoors. Or, host your ceremony within the premise of a church before enjoying a cosy lunch on its lawn.
With the lush greenery that outdoor venues offer, one will also get to save on wedding decorations; put together for some fairy lights, wild flowers and voila, you'll have your whimsical wedding as soon as the sun sets.
Get creative
The time to unleash your inner Picasso is now. Like a blank canvas, most outdoor spaces are for you to design. From rustic to bohemian, we encourage you to maximize the venue's space and lighting, to best cater to your wedding theme.
More photo opportunities
When it comes to wedding photography, nothing is quite as magical as having your photos taken amidst the soft glows of the setting sun. Aside from the natural lighting, be sure to utilise the outdoor space, natural greenery and of course, hand-made props.
From gardens to yachts, there is a wide variety of outdoor wedding locations in Singapore to choose from. Most importantly, an outdoor wedding gives you the opportunity to customise your celebration; so be sure to make the best of it, to make your big day memorable and fun.