5 Upcoming Wedding Cake Trends in 2019
2018-12-21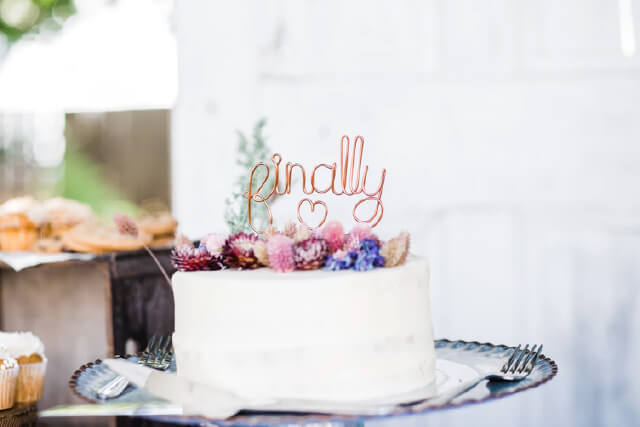 A new year brings about a wave of new wedding trends to look out for and to incorporate into your wedding. While the wedding scene is constantly evolving and trends popping up ever so often, some of the more exciting changes to constantly keep up with (other than outfits, of course) are wedding cake trends!
You may have already noticed that traditional wedding cakes have been making less of an appearance in the past years and have been replaced with more unconventional creations including naked, marled and floral cakes. While these cake trends may still be brought forth to 2019, here are five new designs that will be making their debut in the following year.
Black Fondant Cake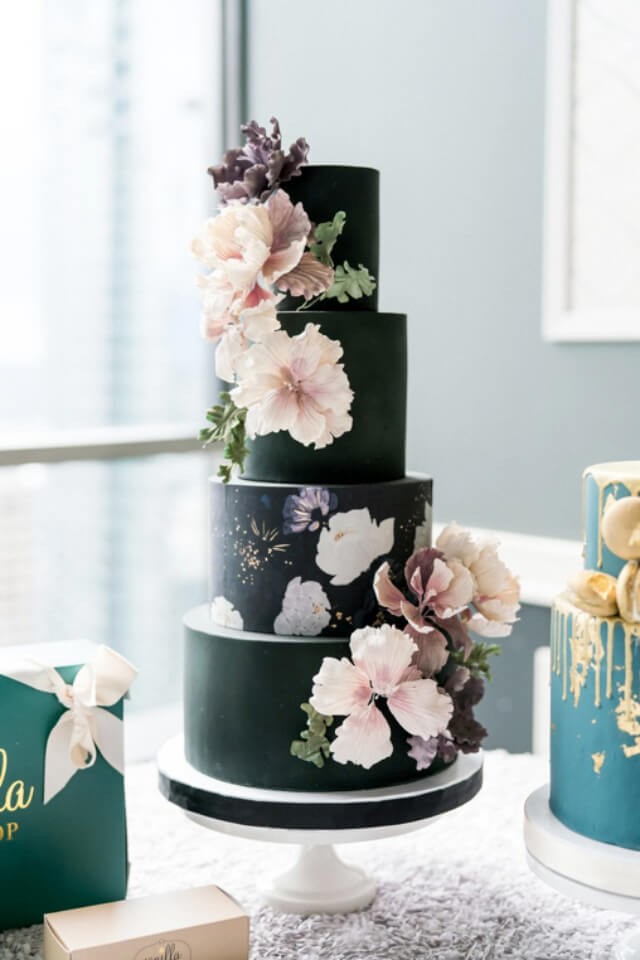 Source: brides
Though not exactly a traditional wedding colour, a black cake definitely demands attention. You may also choose to tone down the gothic element of the colour by adding contrasting pastel florals or painted details onto the cake. If you're looking for a new and unique way to incorporate black into your wedding, this is a perfect way!
Copper Details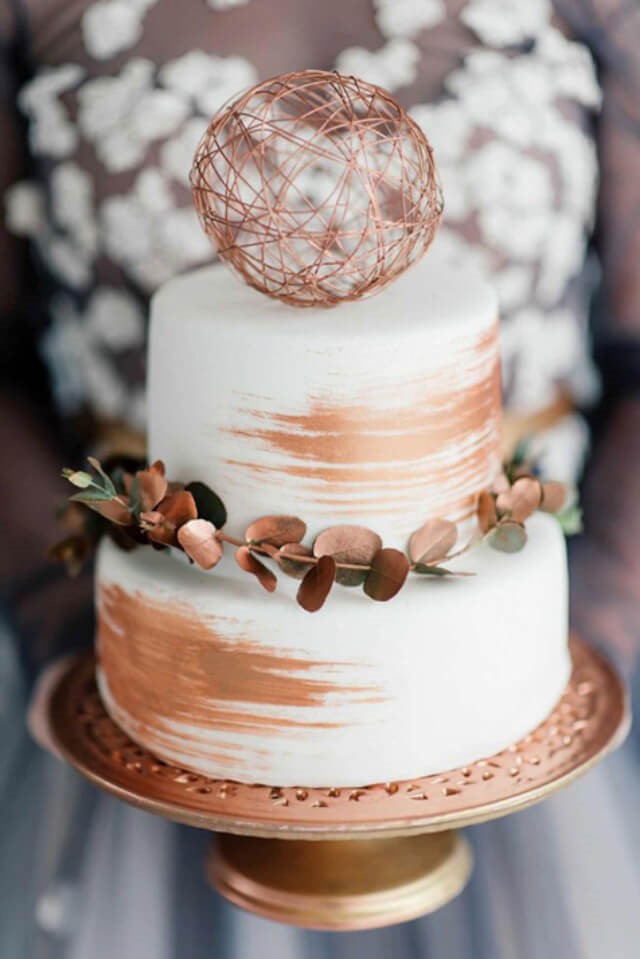 Source: onefabday
This metallic hue has been steadily gaining popularity in the wedding scene. The addition of copper injects a sense of warmth and most importantly, it's suitable for just about every wedding theme. It also brings about a contemporary aspect to the cake, making even a simple cake looking modern and aesthetic.
Fern Details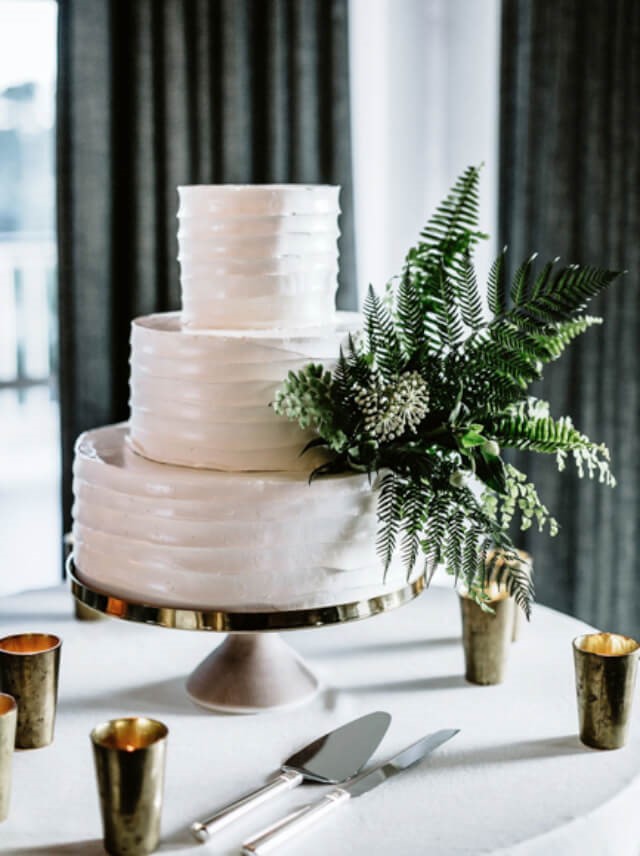 Source: yahoo
We've seen cakes with the usual floral cakes dominate the wedding scene. This year, ferns are taking the stage as cake decor as well. With a cleaner and less cluttered look, a wedding cake with fern details is ideal for the minimalist or green-themed Singapore outdoor wedding.
Single-Tiered Cakes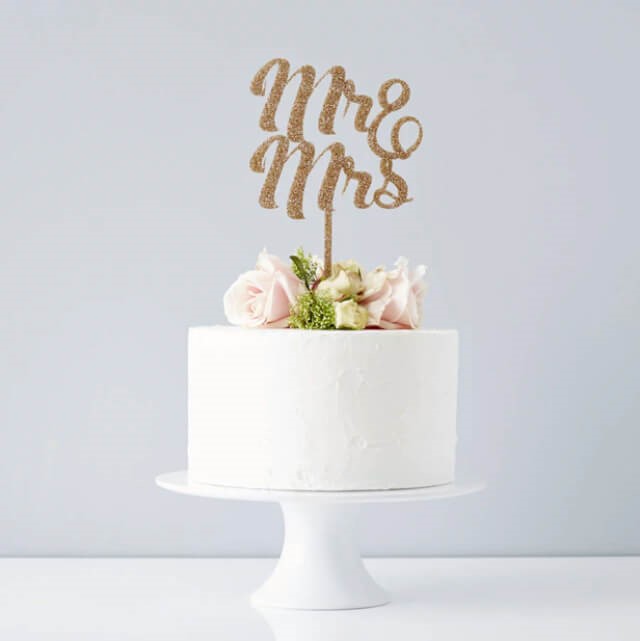 Source:notonthehighstreet
Multi-tiered cakes and weddings have always been synonymous. One way to have your cake and eat it too is with single tiered cakes. Single-tiered cakes are a great way for couples to carry on the tradition of cake cutting at the wedding without exceeding the budget. Additionally, with the rise in popularity of dessert tables, it won't be necessary to serve every guest a slice of cake.
Tile-Inspired Prints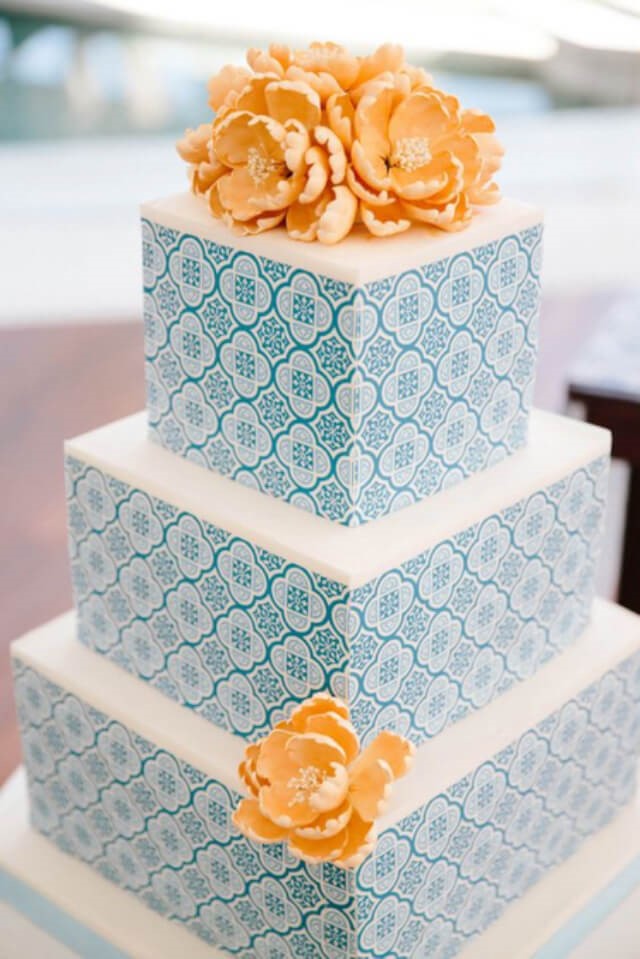 Source: weddingomania
If you're looking for designs beyond the usual, have your cake decorated in tile prints. These prints add an exotic touch to your cake with its unique patterns and colours, an uncommon sight among wedding cakes. This way, you can turn even a basic white cake into one that's creative and unique. However, do check with your baker if they are able to print or hand-paint the pattern on the fondant.