6 factors to consider when choosing a wedding emcee
2017-08-18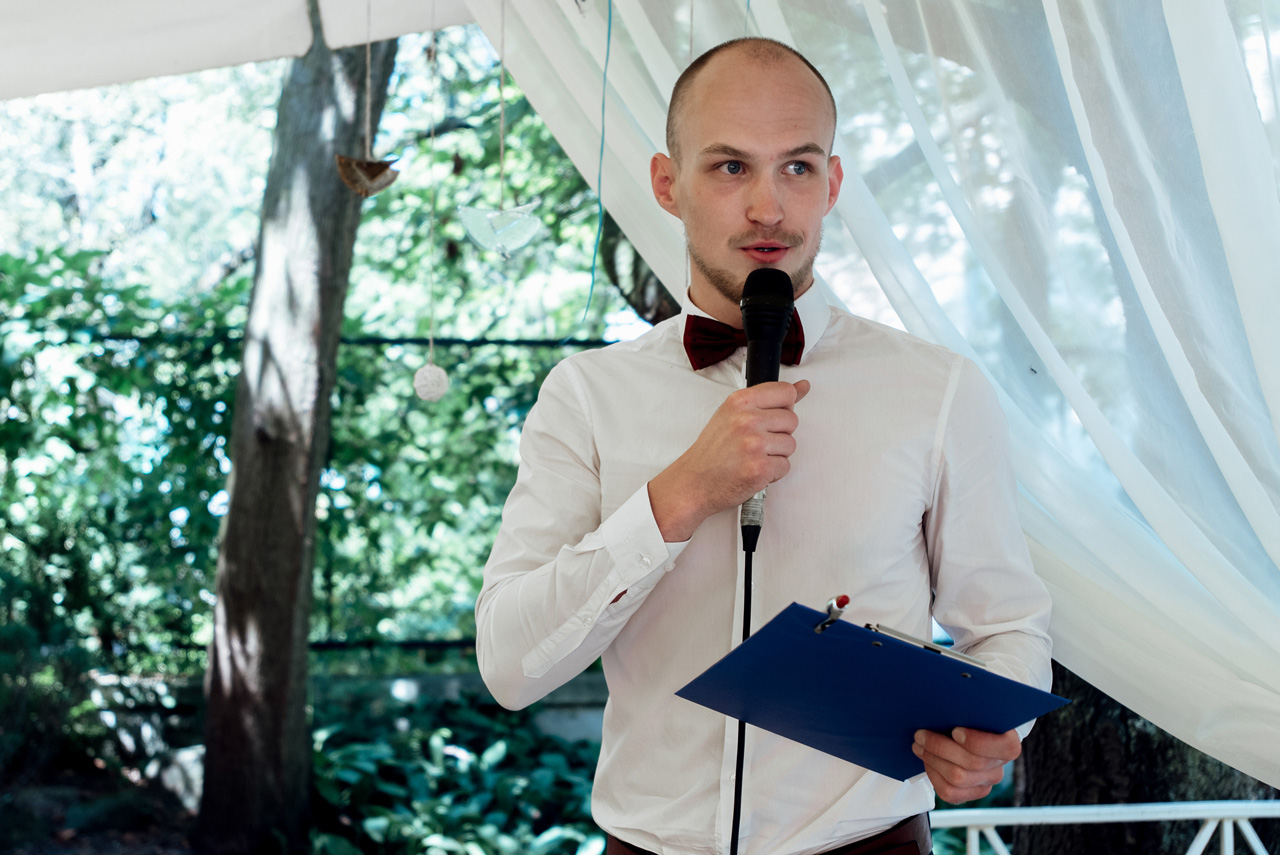 Choosing the right wedding emcee for your guests as dinner entertainment can be quite overwhelming, especially if you don't know where to start.

It is very important to choose the right emcee for your guests to ensure that they will be kept occupied and are enjoying themselves.

We have a few tips to guide you in choosing an emcee that will suit you as a couple, and one that will make your special day enjoyable for your guests.

Tip 1: Sense of humor

This is possibly one of the most important requirements of a wedding emcee. Wedding ceremonies are a joyous event despite the solemn ceremony and rituals that are being carried out.
Having an emcee with a sense of humor will bring out this joyous atmosphere, which will set your guests in the mood to celebrate and be merry! It will surely give your guests a celebration to remember, and allow you to take your time for your photo session or to prepare for your second entrance.

Tip 2: Respectful - is able to entertain without insulting or potentially disrespecting someone

Being respectful and having a sense of humor goes hand in hand. You should look for an emcee that is able to humor your guests without insulting and embarrassing you or your guests as well as without cursing or being crude. In an age where insults are usually seen to be humorous, it is important that your emcee does not follow that culture. You might never know how something minor can affect your guests negatively, which might affect how they feel about the whole celebration.

Your wedding reception is a joyous celebration with the people that are special to you, your emcee should be able to respect his audience and the event with a suitable script, activities and behaviour.

Tip 3: Confidence and ability to engage crowds

A vital trait for all emcees.

He should not only be able to speak well publicly, but should also be able to engage your guests along the way and include them instead of giving the feeling that they are watching a show. He should know how to put your guests at ease and loosen up to celebrate the miracle of your special day.

Tip 4: Professional and Charismatic

Another trait that your emcee should have is professionalism and being charismatic. This is important as he will be the one that will be running the show. This being said, your emcee should also know the process of the reception to ensure that everything is being run smoothly and is able to complement the timeline you have planned.

Your emcee should also be charismatic in order to engage the crowds. This being said, he should not just be memorising off a script or reciting the necessary and suitable phrases required, but has the ability to tailor the script and set the mood based on how your guests are.

Tip 5: Not an attention seeker

It is important that your emcee is able to separate confidence from being attention seeking. The emcee you choose should be confident in carrying out his role and the way he portrays himself to your guests. But at the same time, he should always remember that the event is not about him but about your union as a couple.

Tip 6: Quick thinker

Weddings are usually chaotic with multiple events happening at once. There are bound to be complications and even mishaps, especially considering the number of guests that will be present. As your emcee will be the one that's interacting with your guests majority of the time, he will need to be a quick thinker to manage mishaps or complications, if they rise.

For example, if there is a delay in your arrival, he should know how to keep the crowd occupied without implying that it is because you are late or if there is an accident between your guests such as drinks being spilled on them, your emcee should be able to defuse the situation as quickly and as fuss-free as possible.

At the end of the day, you want your guests to have a great time as well as keep things as simple as possible for your spouse and you!

Take the time to consider your choices carefully but at the same time, remember that some emcees need to be booked well in advance!
By: Veronica Francis