6 Sustainable Alternatives Instead of Wedding Confetti
2020-02-25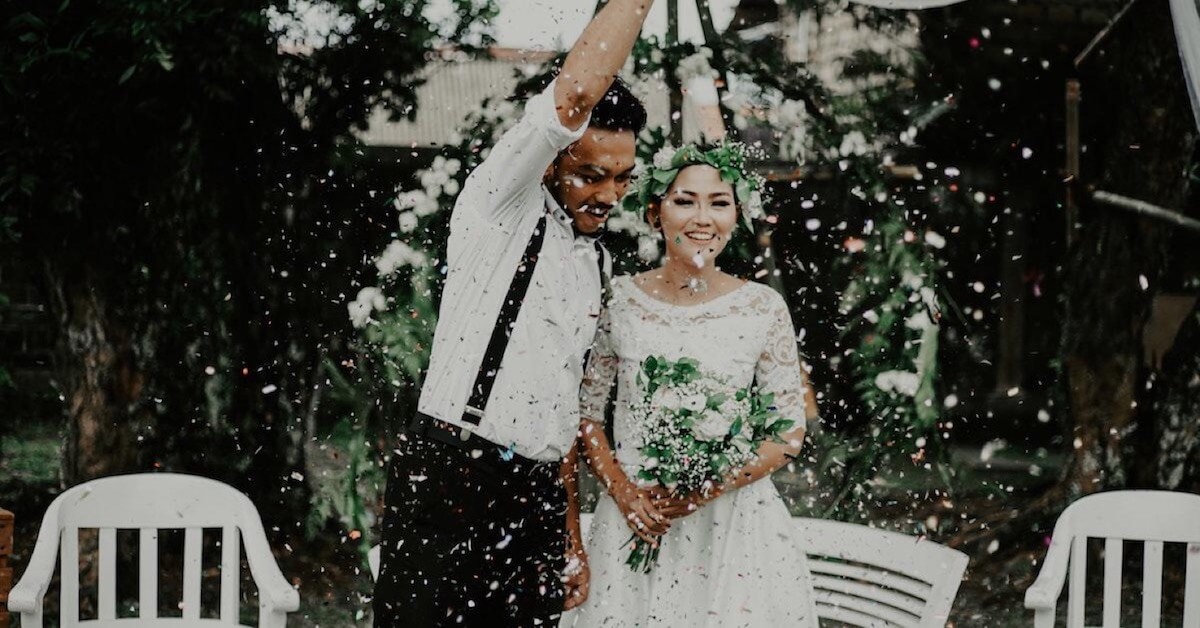 As millions of weddings take place each year, the amount of non-recyclable materials discarded at wedding venues are proving to be a lot. The good thing is that you can easily introduce small changes to your wedding decor to make a difference in the environment!
To help you have a more eco-friendly wedding, here are 6 sustainable alternatives you can use instead of wedding confetti:
1. Dried rose petals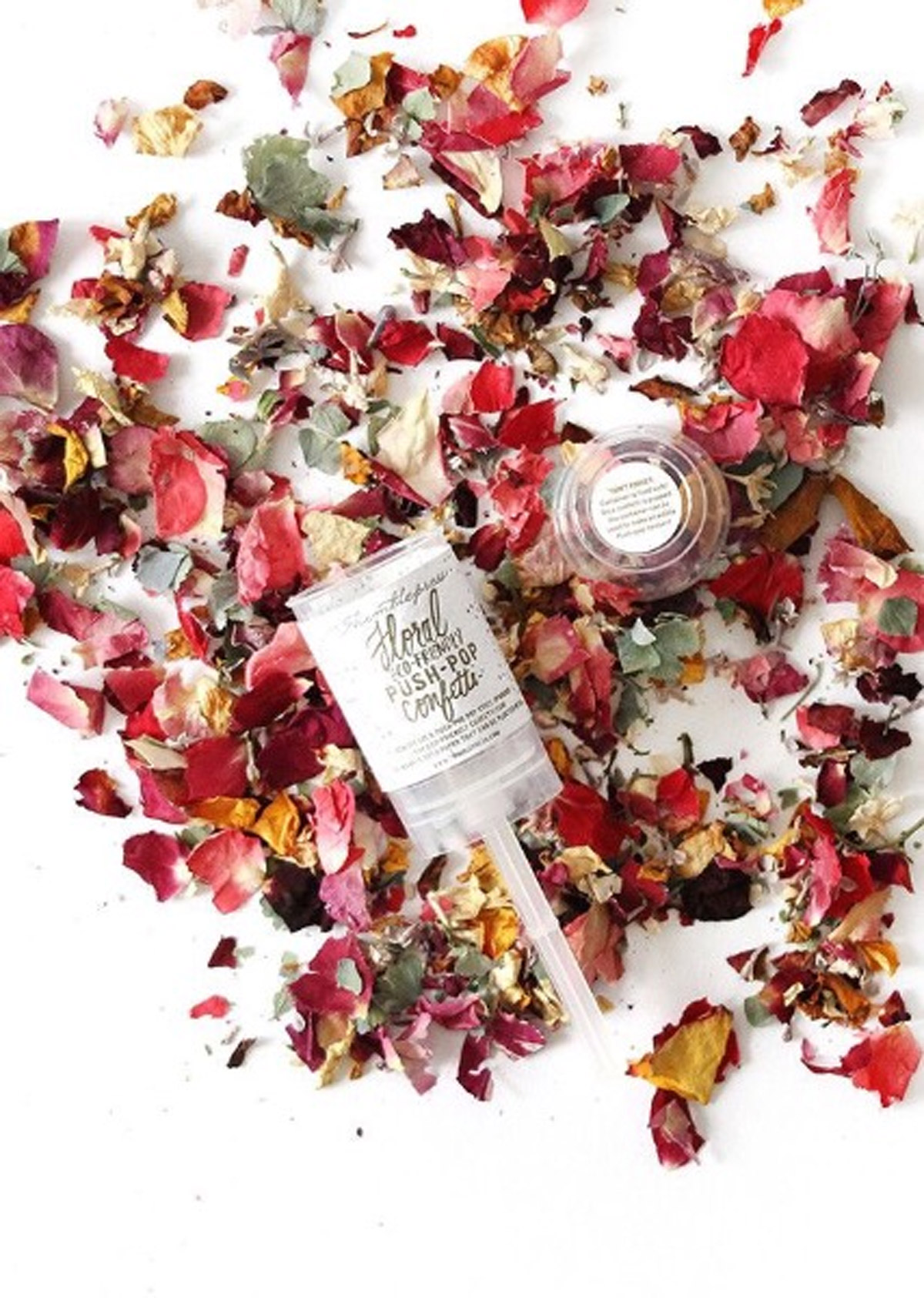 Source: Pinterest
Not only are dried flower petals aromatic, but they are also biodegradable. If you prefer a specific colour or a particular size, you can choose flowers that fit in perfectly with your colour scheme too.
Go the extra mile in being eco-conscious by sourcing flowers that have been just throw out by florists. Since you will be drying out their petals, there won't be a need to buy fresh flowers anyway!
2. Bird seeds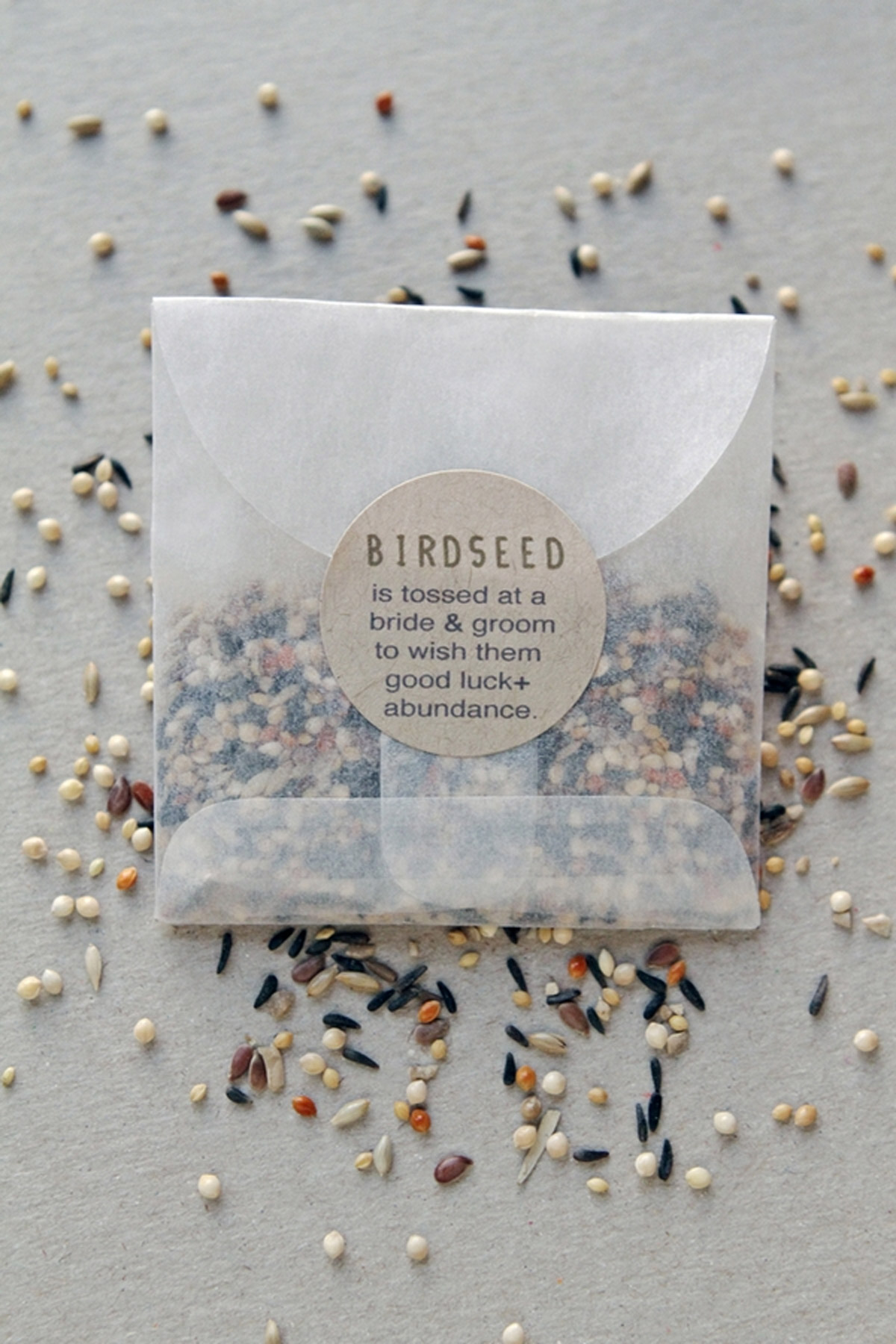 Source: Gather West Photography and The Wedding Community
A tradition that started in the Roman times, wheat was originally thrown at the couple after their nuptials as a symbol of fertility. Eventually, bird seeds were adopted and used to toss at the love birds – which is also something more nature-friendly.
3. Leaves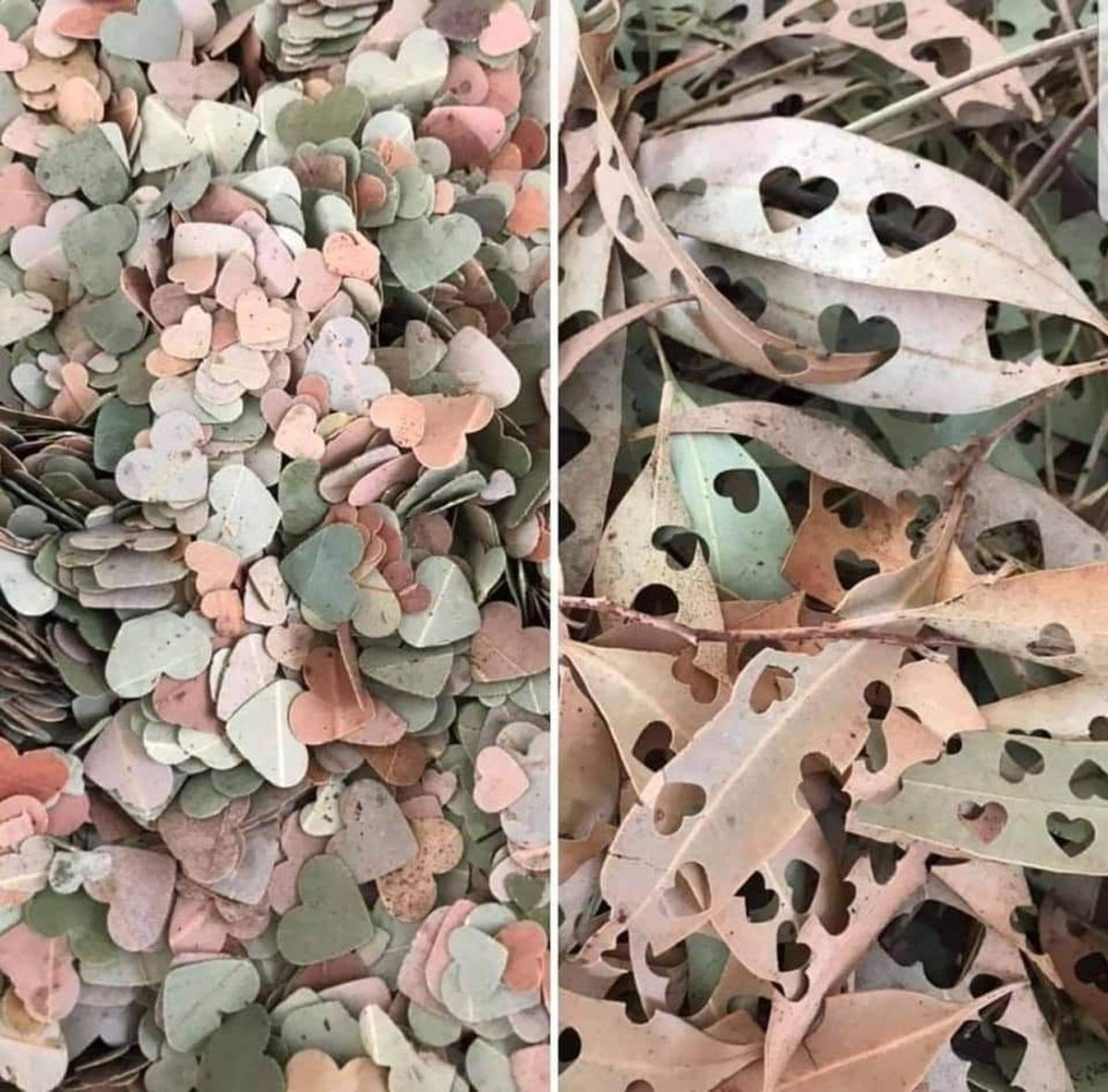 Source: Pinterest
Leaves are a great alternative to confetti as well. Especially great for an outdoor garden wedding, it's the perfect nature-themed confetti! Simply use small, uniform leaves such as oak, hawthorn, or eucalyptus to match your rustic or boho setting.
Another way to use leaves as confetti is to punch holes in them. All you have to do is to a craft store for hole punchers in various shapes, such as stars and hearts, and you'll have a fun collection of confetti!
4. Biodegradable confetti
Biodegradable confetti can prove to be both earth-friendly and fun! It won't pose a major negative impact on the environment – the bits are made from blown cornstarch, a water-soluble, non-toxic, and biodegradable material that breaks down quickly when exposed to moisture, so that you can have your beautiful wedding photography moment with family and friends without any guilt.
5. Lavender buds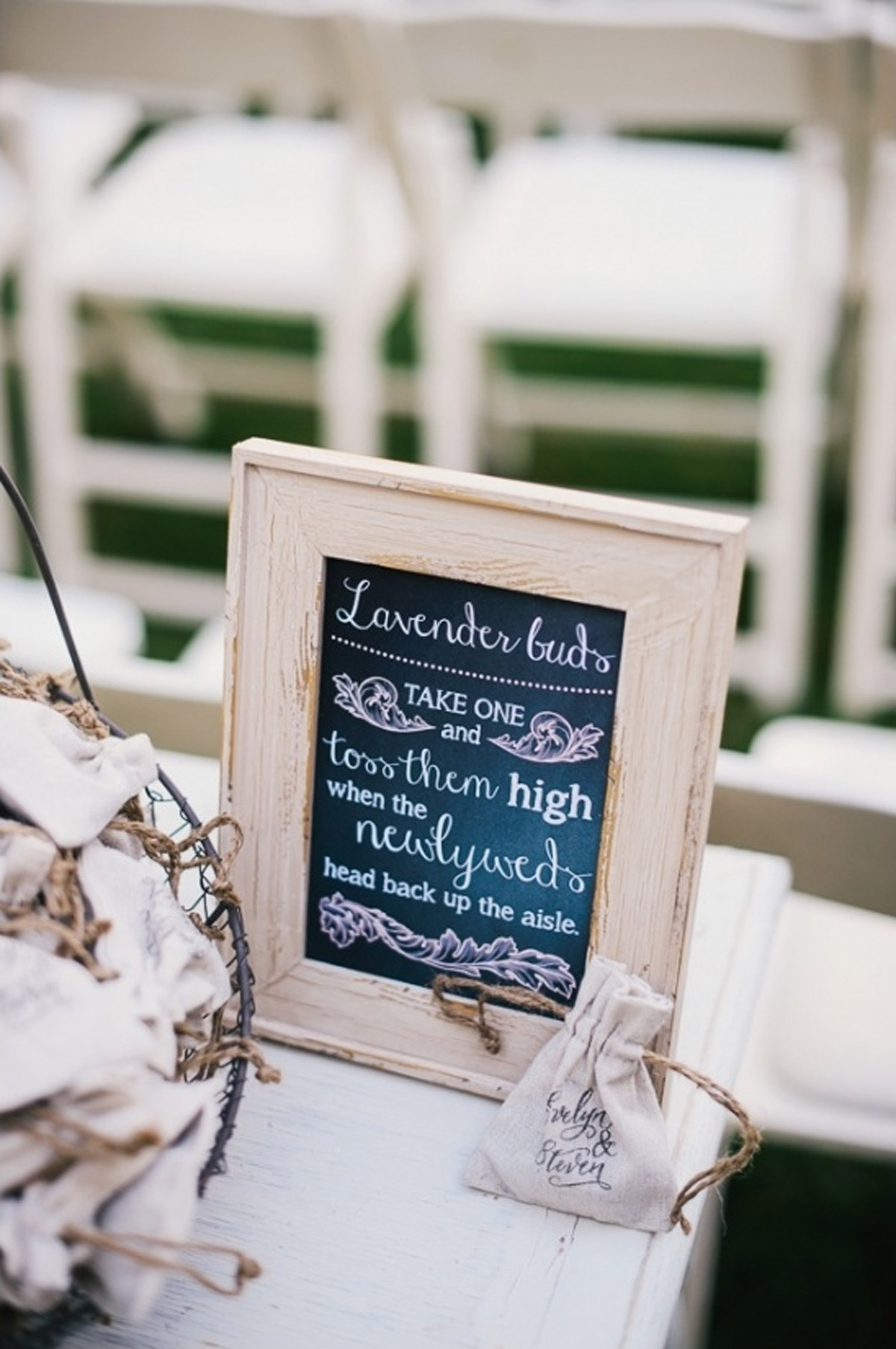 Source: Wedding Chicks and Ken Kienow
Small lavender buds are beautiful alternatives to paper confetti. It will also fill the air with a fragrant smell and can double as a wedding favour – invite your guests to help themselves to the bowls of fresh herbs where they can DIY their own sachets of lavender potpourri!
6. Bubbles
Source: Alba Rose Photography
Some wedding venues, such as national parks, restrict the use of confetti, so here's where you can use bubbles instead for the same, whimsical "confetti" effect! Hand out bubble blowers to your guests at the reception so that they will be ready to blow on it during your march-in and exit. A fun treat for the kids and a trip down memory lane for adults, the best part is that you don't even need to clean up the area after that!