6 Ways To Make Your Wedding Eco-Friendly
2019-08-07

Going green is the next big thing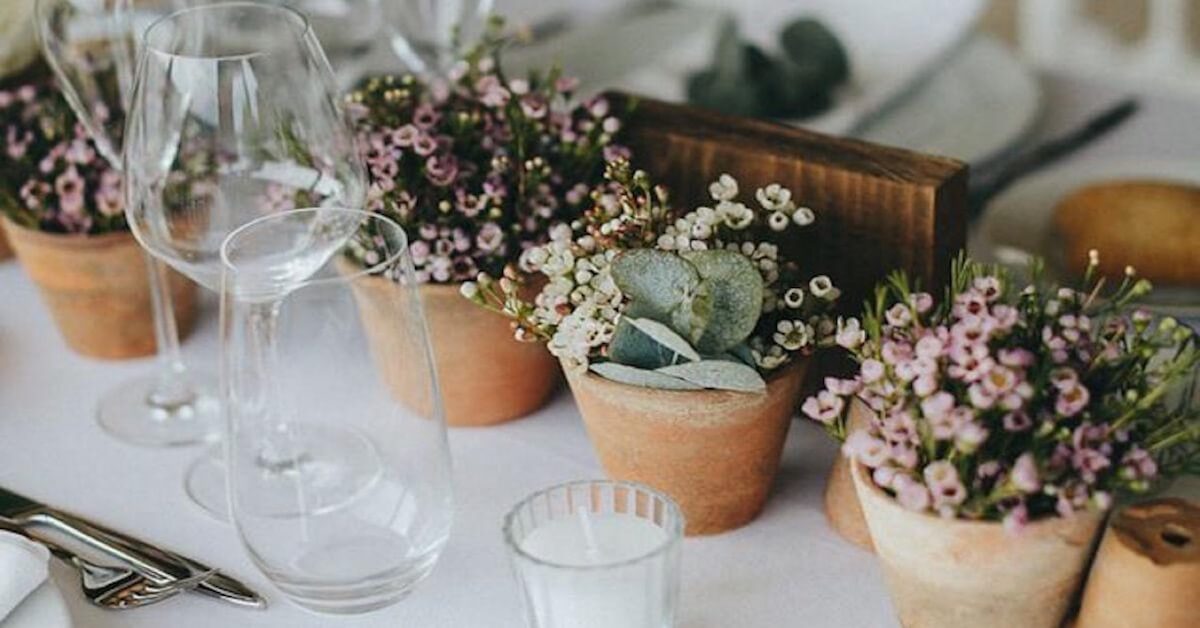 Source: Pinterest
With news of polar bears wandering around cities and countless warnings of global warming, it's no wonder that an increasing number of couples are looking for ways to make their wedding more sustainable and eco-friendly.
Whether it's by reducing food waste, removing all use of plastics, or cutting down on the carbon footprint of all your guests and vendors, here are some tips for planning the 'green' wedding of your dreams!
1. Find an eco-friendly venue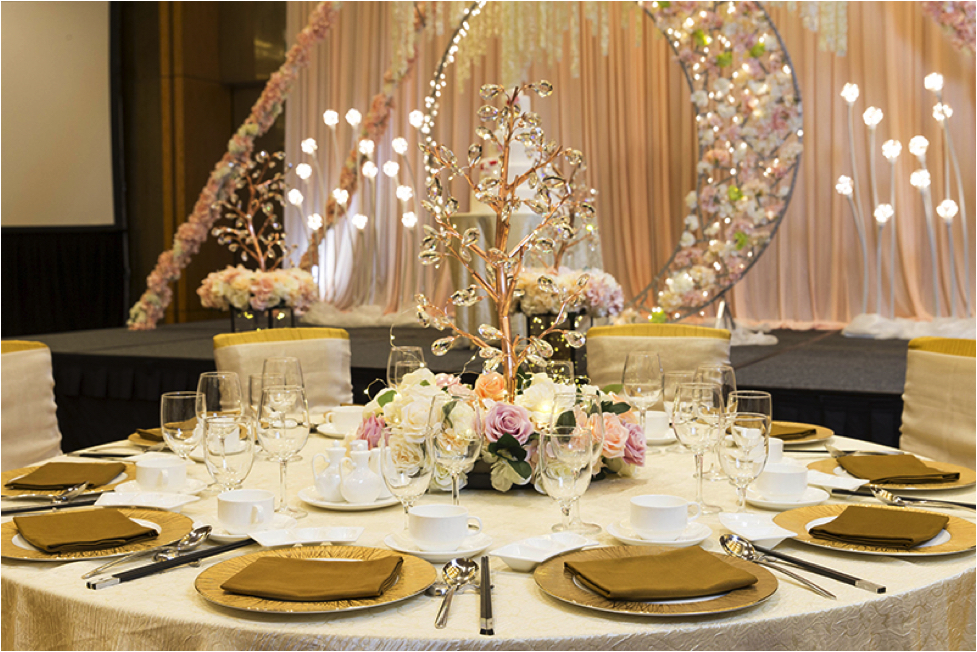 Marina Bay Sands' Harmony Wedding Package only offers sustainably-sourced seafood, silk florals, and organically-grown wines!
Source: Marina Bay Sands
One of the biggest sources of carbon footprint at your wedding is from travel, so one way to reduce that would be to find a wedding venue that is near the majority of your guests, or in a central location that's easily accessible by most via public transport.
Another way to reduce carbon footprint would be to hold your wedding at eco-friendly venues that are recognised by the Singapore Tourism Board! Some of these venues include Fairmont Singapore & Swissôtel The Stamford, InterContinental Singapore, and Marina Bay Sands, and these hotels either source their decor and food ingredients locally, refrain from using plastic packaging, or even better - offer eco-packages and avoid using electricity.
2. Use sustainable wedding favours and decor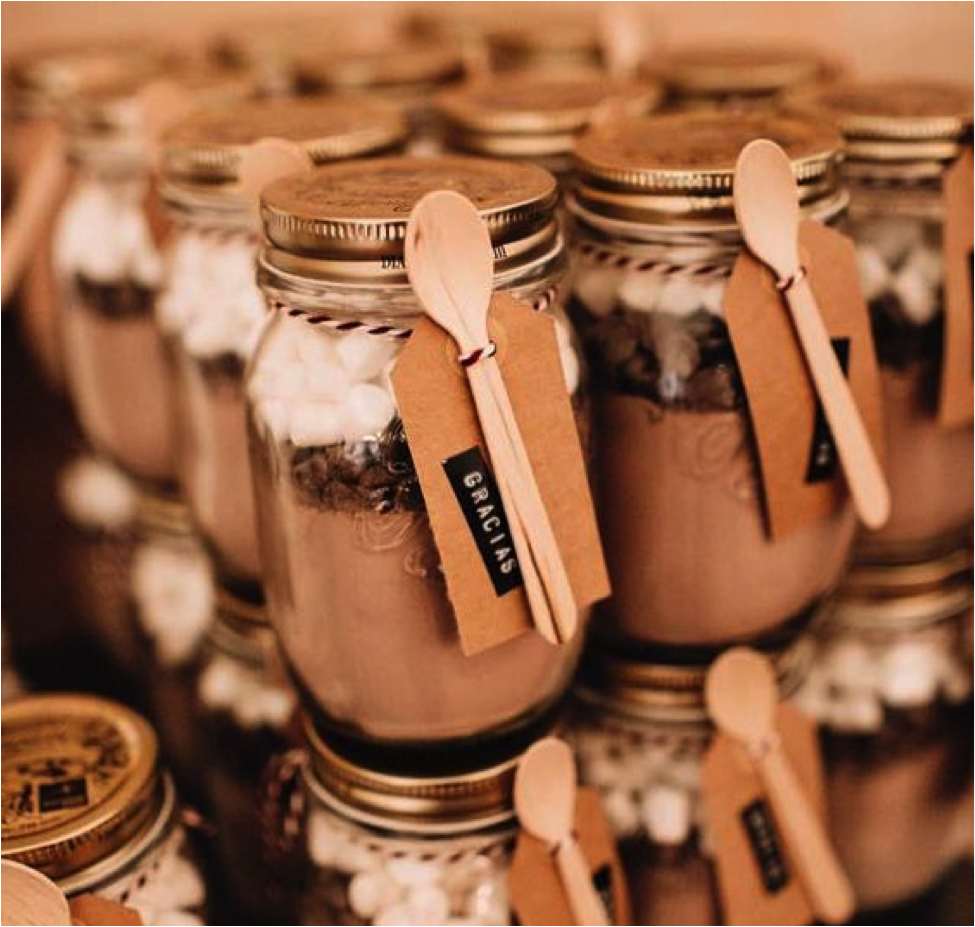 Source: Pinterest
Besides doing your part for the environment, DIY wedding favours and decors help to add a refreshing touch to your wedding.
Reusable and edible favours tend to appear more interactive and personal, which will impress your guests significantly. Think glass jars filled with locally-sourced coffee mix, handmade soap, and potted seedlings, herbs, or succulents!
As for your decorations, simple switches such as using flower confetti instead of paper or plastic confetti, potted plant centrepieces instead of fresh blooms, and ornamental items like books and soy-based candles that can be used at home can make a difference.
3. Replace wedding invites with e-invitations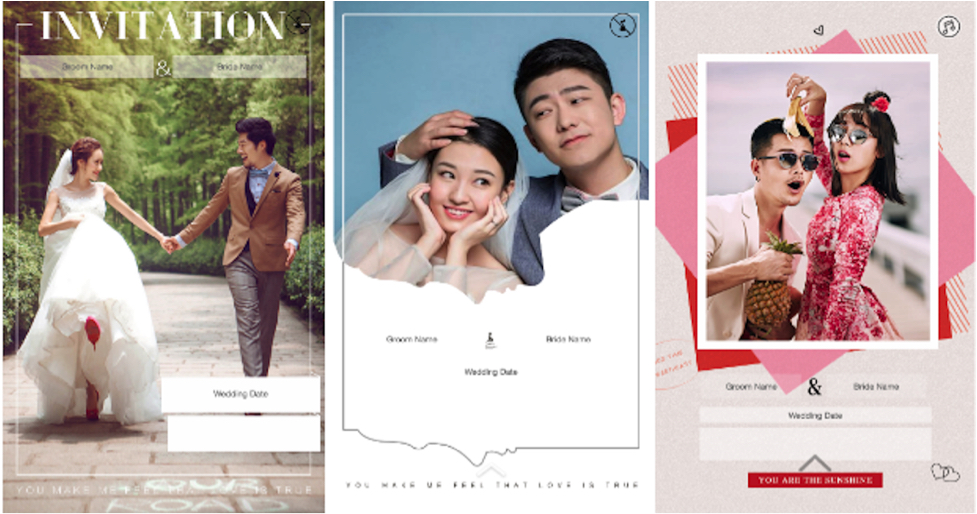 While it might be nice and luxurious to have something tangible as your wedding invite, physical invitations not only invite guests, but also invites a whole slew of problems – lost mail, slow responses, disorganised RSVP list, and high costs.
For a fuss-free and guilt-free way to manage your guest list, send out online wedding invites instead! Besides leaving virtually zero carbon footprints and saving trees, e-invites tend to be gentler on the wallet, are fully customisable so you don't have to compromise on style, and can double as useful wedding tools that help you organise your guest list and plan your seating arrangements much more efficiently.
For 10 stylish e-invite templates free-of-use, click here.
4. Look for local vendors
Whether it's for the food, cake, decor, or flowers, always look for vendors who use locally-sourced and seasonal ingredients or materials. This helps to reduce the carbon footprint of flying or shipping in cargo, and generally, locally-grown products tend to cost less.
Take note not to confuse organic foods with locally-grown produce though! The former may be more expensive than the latter, although they are also healthier for the environment - chemicals and pesticides can affect organic matter in the soil.
5. Support fair-trade and recycled rings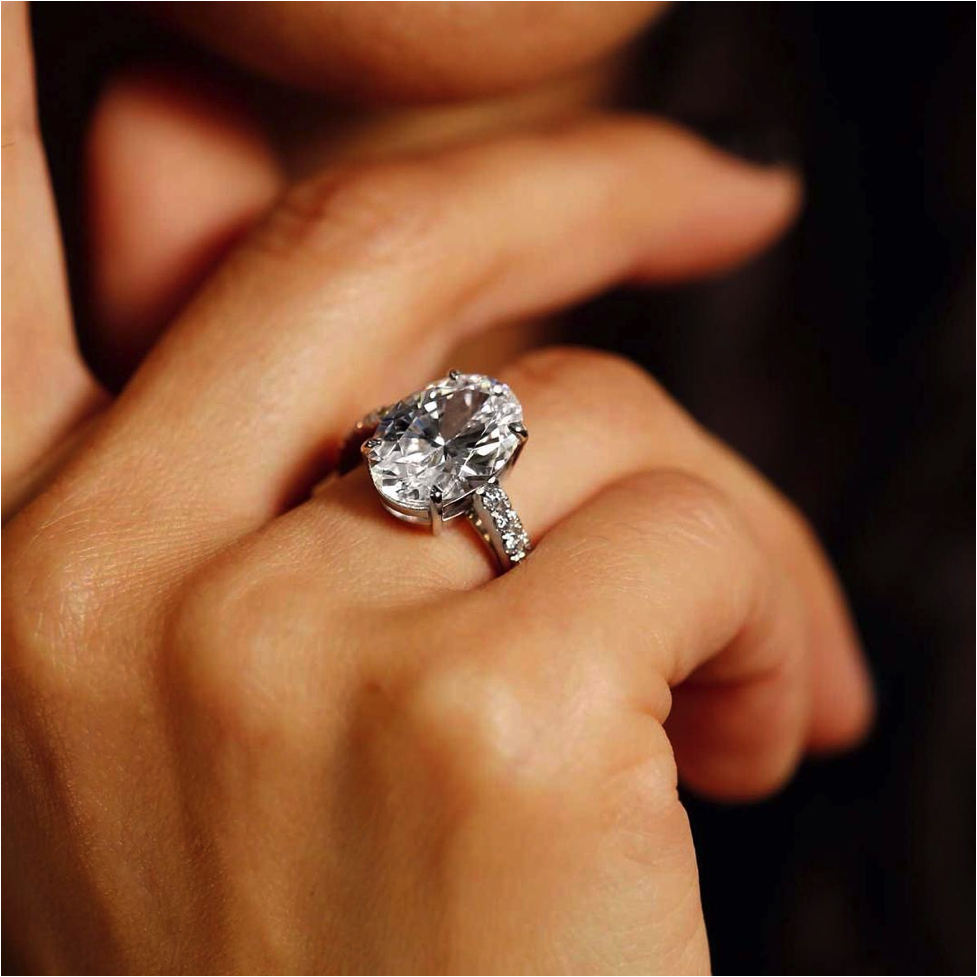 Source: @gordonmax
An international scheme to stop the trade of "conflict diamonds", the Kimberley Process Certification Scheme is not a straightforward means to reducing your carbon footprints, but it does help. By sourcing diamonds from jewellery stores that adhere to the Kimberley Process, you help to make the world a little more eco-friendly!
One such jewellery store is Love & Co. with their Lovemarque diamonds, and couples-to-be can keep a lookout for stores that use recycled or reclaimed metals too, like Gordon Max. This helps to reduce the contamination of the environment and increase sustainability.
6. Get 'green' gowns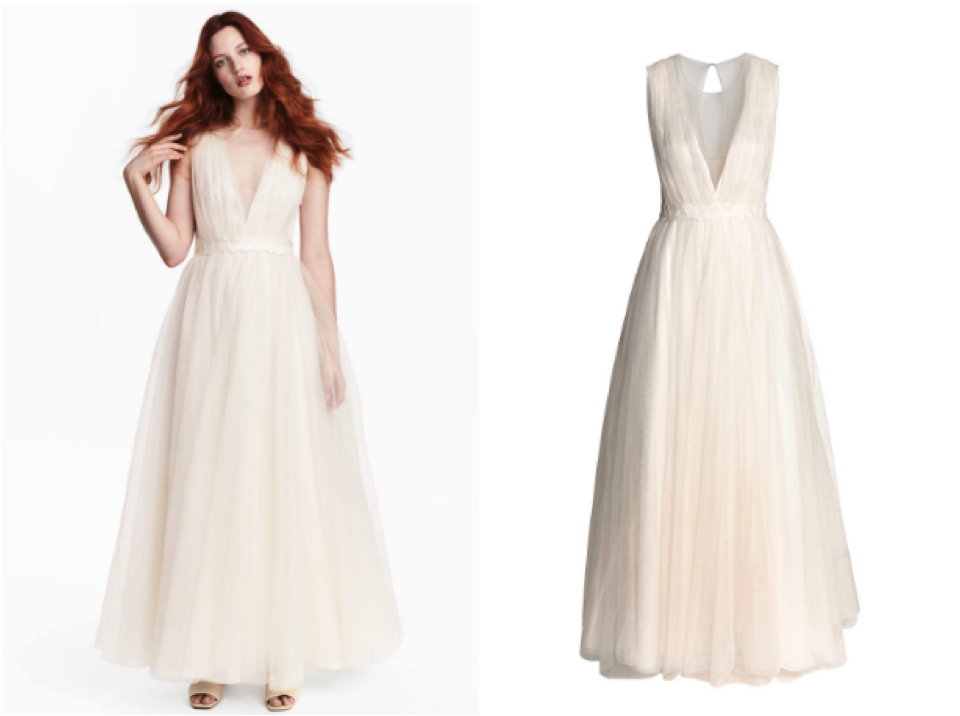 This tulle wedding dress is made from recycled polyester!
Source: H&M
Perfect if you're someone who absolutely adores all things vintage, your wedding gown can also help to contribute to making your wedding more sustainable!
Either repurpose your mom's old gown - there are plenty of professional wedding gown alteration services to choose from - or rent one instead. If you prefer to wear a brand-new dress, find a designer who uses sustainable fabrics such as organic cotton, silk, or hemp, like H&M's Conscious Exclusive collection wedding dresses.
Fairmont Singapore & Swissôtel The Stamford

Rating:

Address:

2 Stamford Road, Singapore 178882

Phone:

65 6431 5138