8 Engagement Ring Trends For 2018
2018-03-01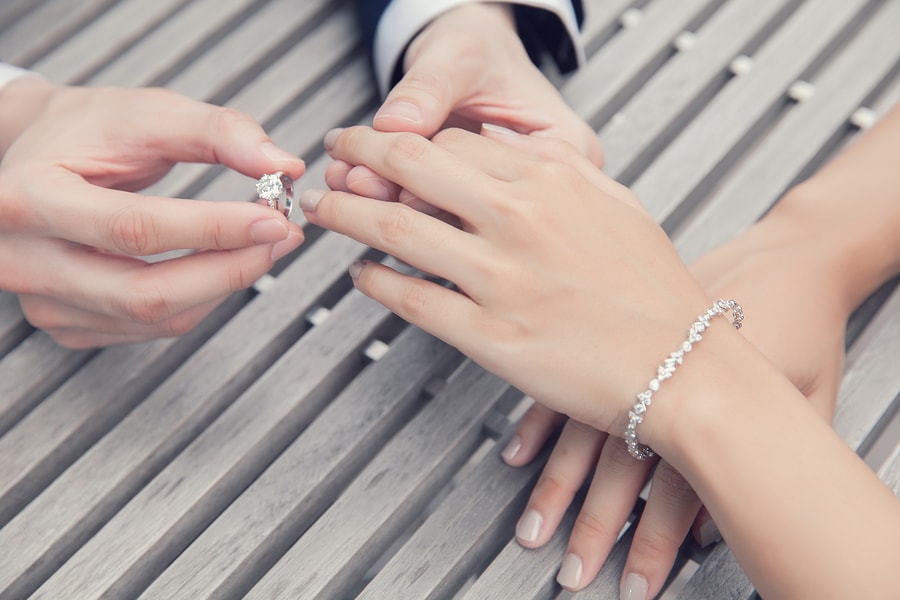 From Pinterest to your favourite wedding website, the options for engagement rings seem endless (not that we're complaining). Although a classic engagement ring will always make the cut, trying out something new never hurts. Whether you're looking to pop the question or dropping a hint, here are some engagement ring cuts to love this 2018!
Horizontally Set Stones
They may resemble the classic engagement rings, but take a closer look and you'll realise that the stone is set in a horizontal position instead of the usual vertical. This will allow the better stacking of rings, a main reason why this trend is set to take off.
Open Rings
A fun twist on the classic design, it is of little surprise to see the open ring's rise in the popularity ranks. The ring allow more room for personalisation, where brides-to-be can now have the option for two stones instead of one (sorry guys). From diamonds to coloured gemstones, the possibilities of open rings are endless.
Eternity Bands
Speaking of more stones, the eternity band features a sophisticated ring that is filled by smaller stones. Elegant and sophisticated, these bands are perfect for the bride-to-be who isn't comfortable with the idea of a single, standout solitaire. A favourite in 2017, we think the eternity band is here to stay.
Coloured Gemstones
If diamonds are not your best friend, don't be afraid to opt for alternative stones such as emerald, sapphire, ruby and more. Not only do they offer a unique twist to the classic engagement ring, coloured gemstones allow a closer portrayal of the bride-to-be's personality.
Chevron Bands
Despite being the atypical choice for engagement rings, one cannot deny the gorgeous statement piece that is the chevron band. Sleek and eye-catching, the chevron band can be stacked or worn on its own. A split shank with a diamond solitaire in the middle, channel set diamonds and more, there are a lot of designs one can incorporate in a chevron band.
Woven Band
Perfect for vintage style engagement rings, the woven band is an intricate and delicate design. From braids to twists to knots, the woven details definitely puts a unique twist to the classic engagement ring.
Rose Gold
A trend that is here to stay, rose gold emits nothing less than modern elegance. A refreshing departure from the usual gold, the rose gold ban is going to remain a 2018 favourite.
When choosing an engagement ring, timelessness is key. In addition to online research, we recommend to check out the rings in person. Happy ring hunting!