A Guide to Choosing the Perfect Pre-Wedding Photoshoot Location
2019-03-08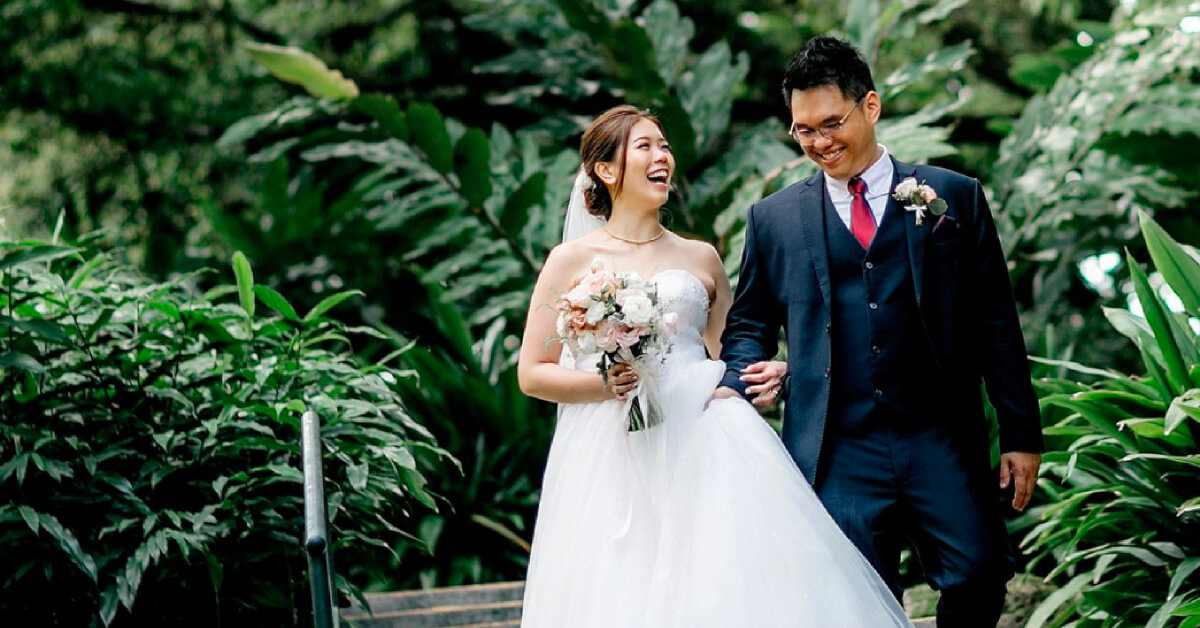 Source: 60 Seconds Photography
From Gardens by the Bay to Wheeler's Estate, choosing the perfect location for your pre-wedding photoshoot in Singapore can get tricky. As such, here are some tips to bear in mind when selecting the venue for your picture-perfect photoshoot!
Consulting the Photographer
With experience comes great knowledge – so don't be afraid to consult your photographer on the location that best suits your pre-wedding photoshoot. However, do be sure to first browse through the portfolio of the preferred photographer, to ensure that he/she is capable of catering to your stylistic needs.
Theme-ing Up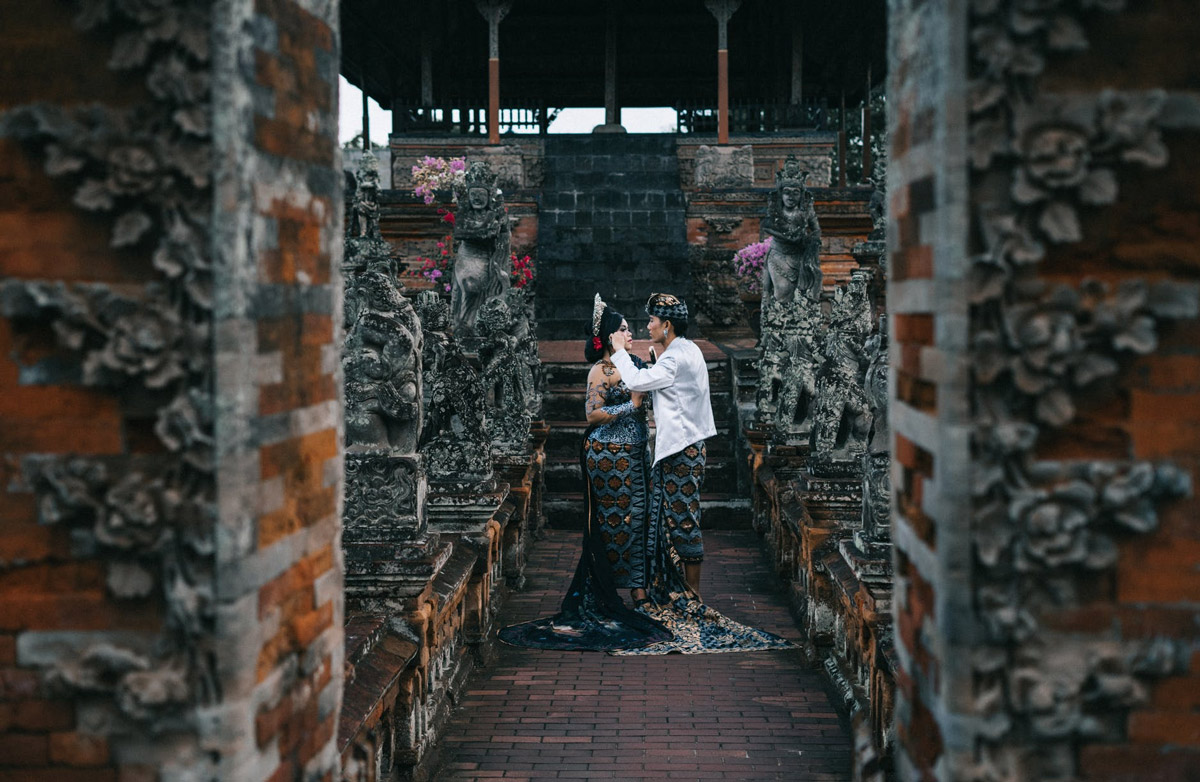 The photoshoot location plays a huge role in bringing out the best of your wedding theme. As such, it's important to decide on the theme before choosing your location. Plus, the finalisation of your wedding theme will also allow the photographer and stylist (if any) to better prepare for the photoshoot, such as securing of the relevant equipment and props.
Timing Is Key
For a softer feel, consider sites that offer maximum natural lighting for the perfect golden hour shot. Otherwise, opt for mid-day photoshoots at open-air areas if you're planning to achieve photos with higher contrasts.
Recce Run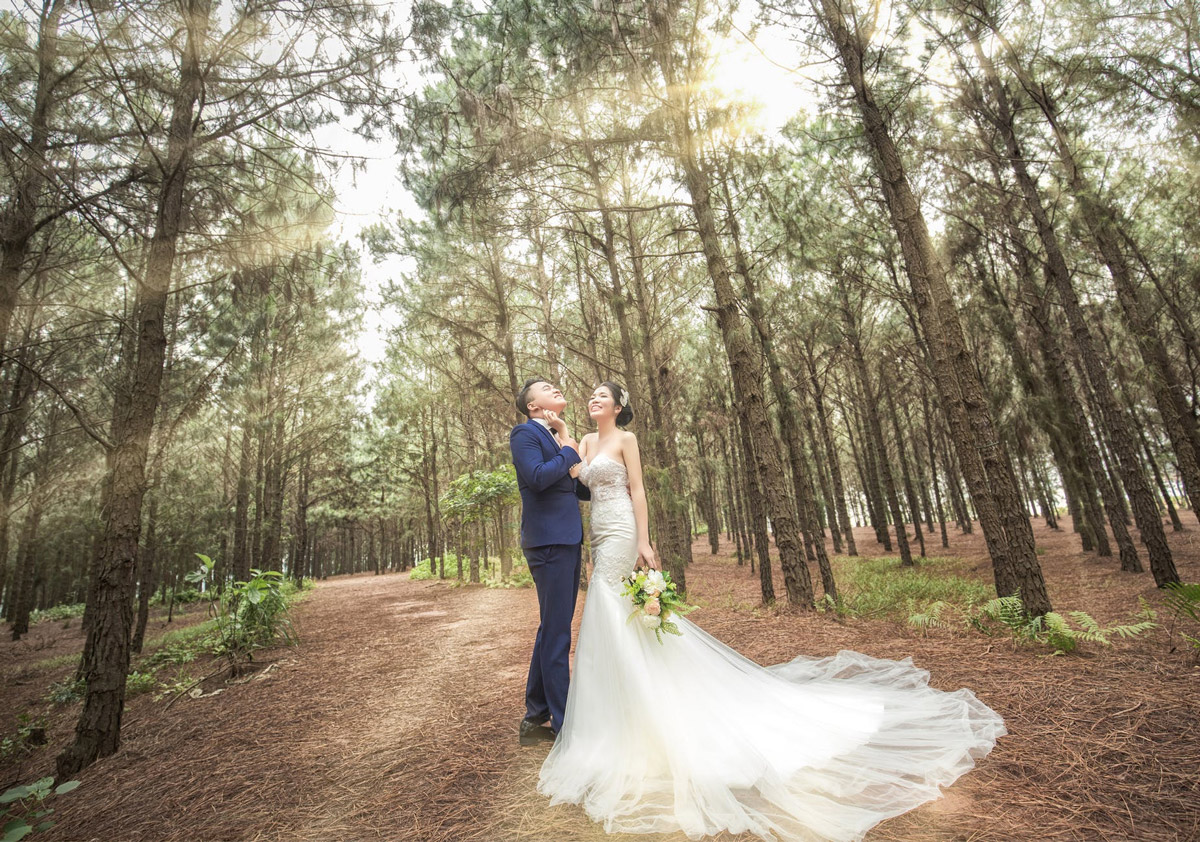 Before deciding on a photoshoot venue, it's recommended to make a pre-visit to the location. Not only does it allow you to scout for potential photo spots, the trip will allow you to better visualise the artistic style of your photoshoot.
Permission Please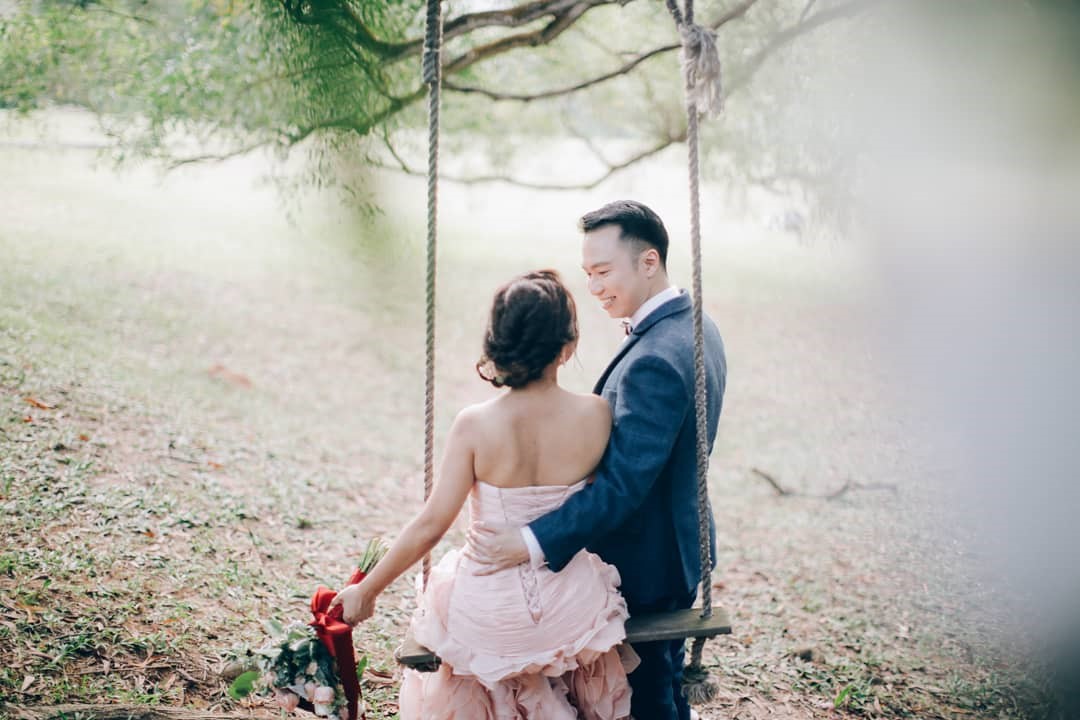 Source: Annabel Law Productions
When shortlisting the list of venues, do note the fees and/or permits that may be required. It's recommended to first do some research on the venues or to consult your photographer before deciding on the location. To maximise cost-savings, consider wedding photography packages that include both pre-wedding and actual day photoshoots.
Already decided on the photoshoot location? Feel free to browse through our list of wedding photographers or simply request for a complimentary quote for wedding photographers here!