A Prep Guide To Your Engagement Photo Shoot
2019-12-30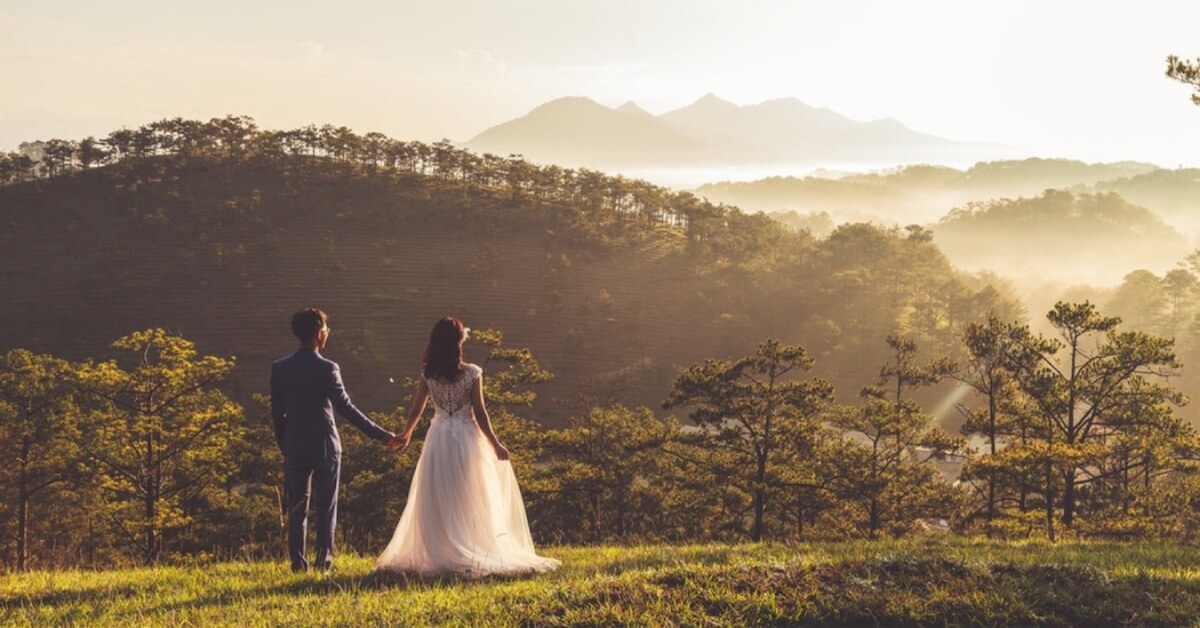 After the big marriage proposal, your next mission as an engaged couple is the pre-wedding photo shoot. While your hired photographer can provide guidance, get the most out of the experience by being well-prepared for your pre-wedding photography session with the following:
Consider Your Purpose
Before starting on this journey, consider the purpose of your engagement photo shoot. Whether for personal use – to be framed for display in your newlywed home – or for your wedding invitation artwork, the preparation process is likely to differ. For a cost-effective option, you can even double the photos' use in seasons greetings.
As you will see, the way you prepare for the next few items on this list changes based on your intended use of the photos.
Location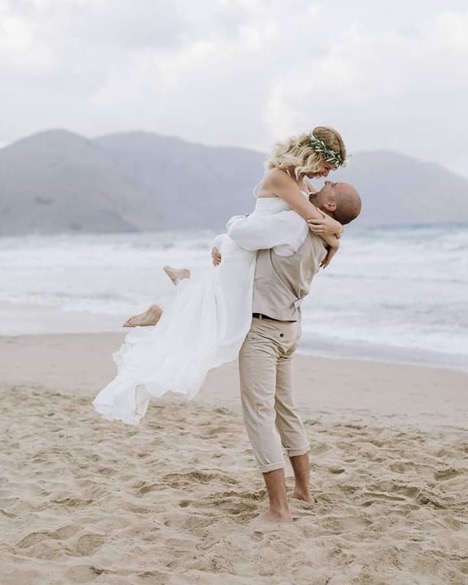 A couple's beach wedding shoot
Source: @svatba_trochu_jinak
As one of the top considerations for a photo shoot, the location has to be fixed before the actual day. In choosing the location, consider going to places you've been together to revisit your favourite memories. To narrow down your choices, choose places of special meaning to the both of you – from where you first met to your first date venue, take a special shot at such places for remembrance sake.
Meanwhile, in liaising with your photographer, you can gain a professional opinion on the suitability of your chosen location. This feedback is important due to constraints you may be unaware of, such as the need to apply for a permit and space restriction.
For those with an extra boost of confidence, even go for underwater wedding photos for memories to last a lifetime.
Couple Outfits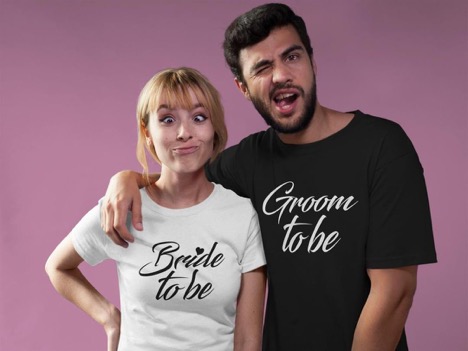 A set of shirts perfect for the engaged couple
Source: @couples_apparel
Aside from your wedding gown and suit, dress up in clothes from your daily wardrobe for a personalised pre-wedding photoshoot.
First of all, consider the shoot location – since the colours of your outfit either matches or clashes with each background, your choice may change depending on studio or outdoor settings. Whether you choose to go formal or informal, do also choose matching accessories to go with the outfit.
Your choice of clothes is revealing of your personality, so this can help you relax, which in turn brings out your fun and quirky self. You can even take the chance to show off your couple item – be it a tee, ring or shoes!
Themed or No?
From ideation to execution, themed photo shoots require more work and effort. A Gatsby themed shoot, for instance, will include considerations such as the availability of costumes, props and location.
Alternatively, staying true to yourself in a non-themed photoshoot which can also create a surprisingly balanced set of photos perfect for your wedding album.
Pose Like A Top Model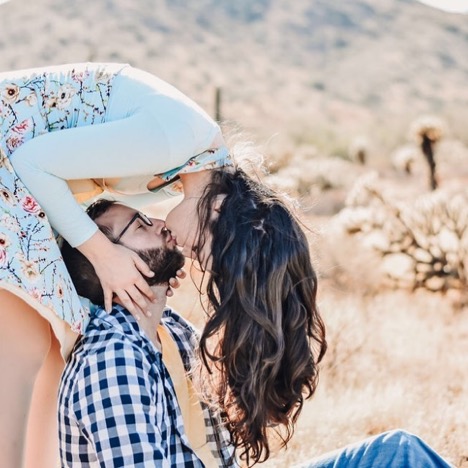 A couple's recreation of the Spiderman kiss
Source: @warpaint_wanderer & @christella.photography
While you may be no stranger to cameras, candid photography is different from professional photography – much less your engagement photo shoot. As a start to nailing your poses, watch your own reflection in a mirror as you angle not only your face, but also your body to find the most flattering position.
Additionally, prepare a few couples poses to make sure the camera captures the best of you both. For a splash of fun, get the creative juices flowing and come up with original poses, or recreate iconic movie scenes such as the Spiderman kiss.
For grooms- and brides-to-be who are interested in an engagement photo shoot, it should be placed at the top of your wedding planning checklist. Where possible, involve your partner in all aspects of preparation so that you're both on the same page to make sure that you both have a fulfilling experience on the day itself!