Blissful Beginnings with Arlene Wedding
2017-10-11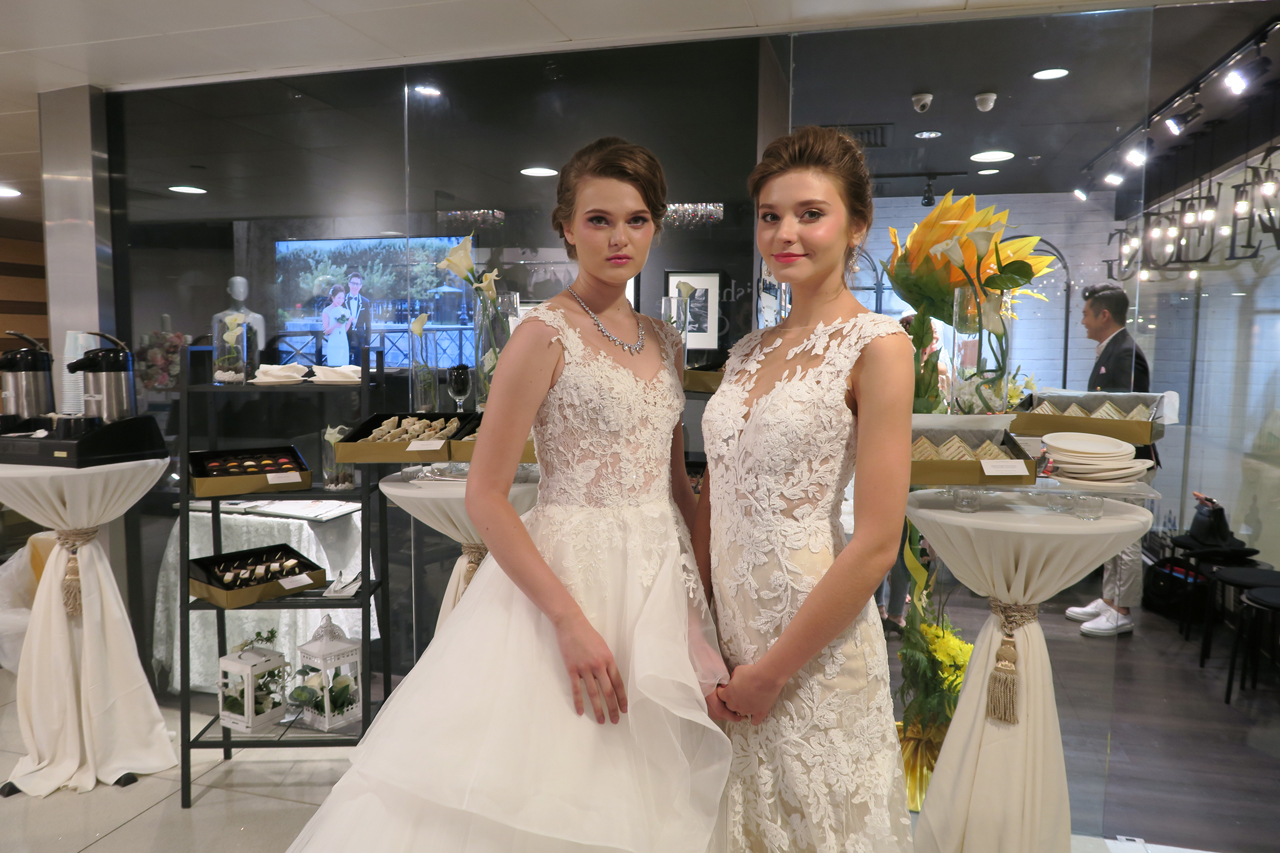 In what can be a stressful time, planning a great wedding is all about hiring the right people. Fresh out of Hong Kong, Arlene Wedding is the latest bridal boutique to burst into Singapore's wedding scene.
Setting up their flagship store Singapore at International Plaza, they aim to offer brides- and grooms-to-be some peace of mind with their comprehensive services. Having been in the industry for more than a decade with experience in Taiwan, Hong Kong & Europe, the duo behind Arlene Wedding, lensman Gaga Liu and designer Vivian Hsiao, know exactly how to support couples in materialising and immortalising their blissful matrimony.
As a warm, sunny welcome to Singapore, we chat with the pair to find out their latest venture, creative process and thoughts on all things wedding.
Tell us more about yourself.
Vivian: It's been 16 years since we stepped into the industry and began our journey — I think I'd consider us an expe-rienced and versatile studio.
We've since spent a significant amount of time in Hong Kong and having to work with various customers has truly conditioned us into being what and where we are right now. We've gained plenty of insights and knowledge of custom-ers, which helps us to better cater our services to them. Not only that, the experiences we've encountered have also helped us improve on our photography and wedding gown designing skills.
Gaga: Being an avid photographer myself, I believes that every couples' photography experience should be a master-piece of its own. Therefore, the enthusiastic team at Arlene Wedding is committed to quality, customer relationship and innovativeness, seeking to understand the couples' individuality and constantly exploring new photography destina-tions for the couples, going the extra mile.
What inspired the name Arlene Wedding?
Vivian: Arlene means Oath in Irish, marriage is an oath between two people who love each other and we want our customers to be able to experience this from us. Arlene Wedding stands for the meaning behind a couple's pledge, con-fidence and credibility.
What do you enjoy most about weddings?
Vivian: What we love most about weddings are when couples are on stage, exchanging their wedding vows and thank-ing each other. What makes me happiest would be the endearing moments when couples finish their speeches and hold each other in tender embrace.
What is your favourite part of your creative process?
Vivian: I love the entire process of opening up a new space because we can use the latest products and ideas in the scene and present it to our customers in a way that is unique and innovative. Yet, I personally feel that the current trend sways towards the conventional and traditional, as customers usually want something that is timeless.
This industry is replete with experienced photographers in the scene, but they tend to remain conventional — which we feel can be tweaked and explored. That's why we intend to break into the Singaporean market with the latest and most interesting ideas, and this is how we are going to present our ideas to our customers here.
What do you think would be different for you here compared to your studio in Hong Kong?
Both: We feel that maybe to others, there wouldn't be much difference.
Gaga: But for us, we focus a lot on the service we provide for our customers with sincerity.
Vivian: We try to personalise every project as much as we can. Our photographers will meet up with our clients and discuss potential angles, their journey together and whip up something after.
Do you think different studios bring about different experiences for couples?
Both: Yes.
Gaga: We shoot in different countries and each one has a distinct culture and diverse people — which makes each country unique. We combine the preferences of our clients and what the country has to offer and create something truly special for our clientele. Take for example: Singapore is a multicultural city with people coming from different backgrounds but they get along very well. This idea gives off a very loving vibe, which is essential for a wedding — right? If there's no love, then where's the need for wedding photography? (laughs)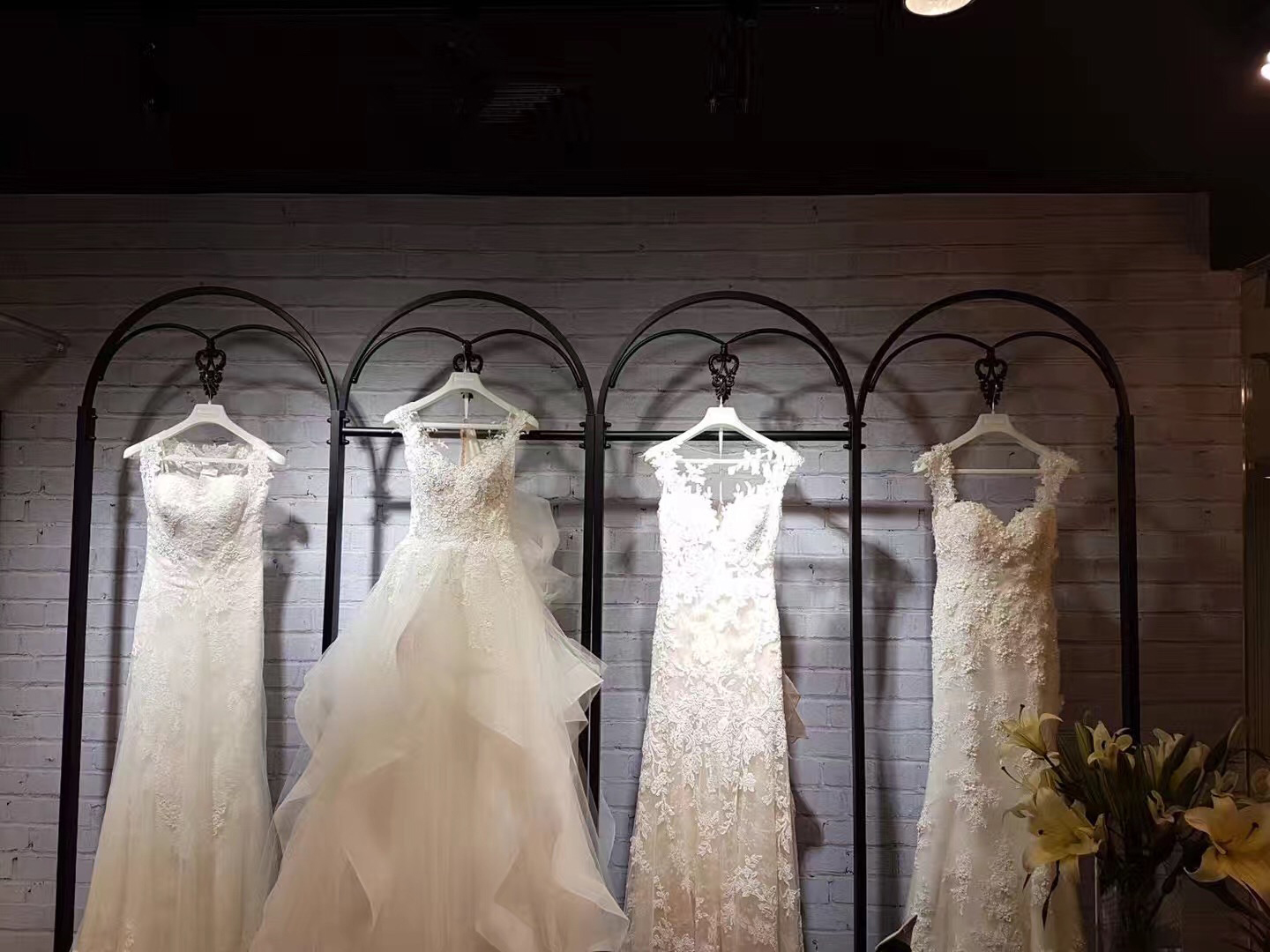 What other services do you provide at Arlene Wedding?
Vivian: Apart from filming and shooting on the actual wedding day, we also handcraft wedding gowns!
Gaga: We also deal with overseas weddings; for example, we've filmed in cathedrals in Bali. From arranging the wed-ding ceremony to having dinner by the beach, we organise activities for couples as well.
Which gown do you think is the most beautiful in the world?
Vivian: To me, every gown that is on the bride is the most beautiful. Brides are usually very particular about the look and feel of their gowns, so we must source for the most exquisite materials and design we can find, then provide it to them.
Can you tell us more about your gowns?
Vivian: The materials for our gowns are imported from Spain and handmade specially in Hong Kong. We have a crea-tive team in Hong Kong with whom we work very closely with towards the current wedding gown trends. For example, the trend this season would be something rustic and Korean. We are always looking towards keeping our clients in-formed and updated.
What are your favourite wedding trends right now?
Gaga: In wedding photography, and to me personally, there isn't such a thing as a trend. The trend this year will cer-tainly fade away next year. My definition of a trend isn't just about chasing what's current, but the memories of each couple. We want to portray the bits and pieces of their relationship because a photo album isn't just for show; it's to capture the journey and memories of the couple and to be shared with their kids in the future.
What has been the most memorable experience you've encountered thus far?
Gaga: What's most memorable to me was when a client, after approaching me to take over the videography of their actual wedding ceremony, thanked me personally afterwards. It's really not about the monetary value, it's about the gratitude they have. It's as if I'm looking at my child as I follow them on their adventure from pre-wedding to the end of the wedding ceremony.
In order to better cater to the market in Singapore, the duo also works closely with Business Development Director, Maggie Wong, who has been crafting memorable wedding experience in Singapore for the past decade. A quick chat with Maggie reveals that her aim for Arlene Wedding in Singapore is to allow couples to enjoy seamless luxurious wedding experience without burning a hole in the pocket.
We shall look forward to seeing more of their creations in the local wedding scene