Creative Transportation Ideas For Your Wedding Guests
2018-06-12

Every little detail goes a long way in creating a story for your dream wedding. Arrive and exit in style with creative transportation ideas not only for yourself, but your guests as well! A wedding guide in Singapore will provide you with a list of unique and creative transportation ideas, so that your wedding becomes even more memorable. Choosing a creative transportation vehicle not only reflects who you are, but is also a way to increase the level of fun and give your guests a one-of-a-kind unique experience. Whether it is from your pre-wedding activities or to your Singapore wedding reception venue, let your guests be transported in style!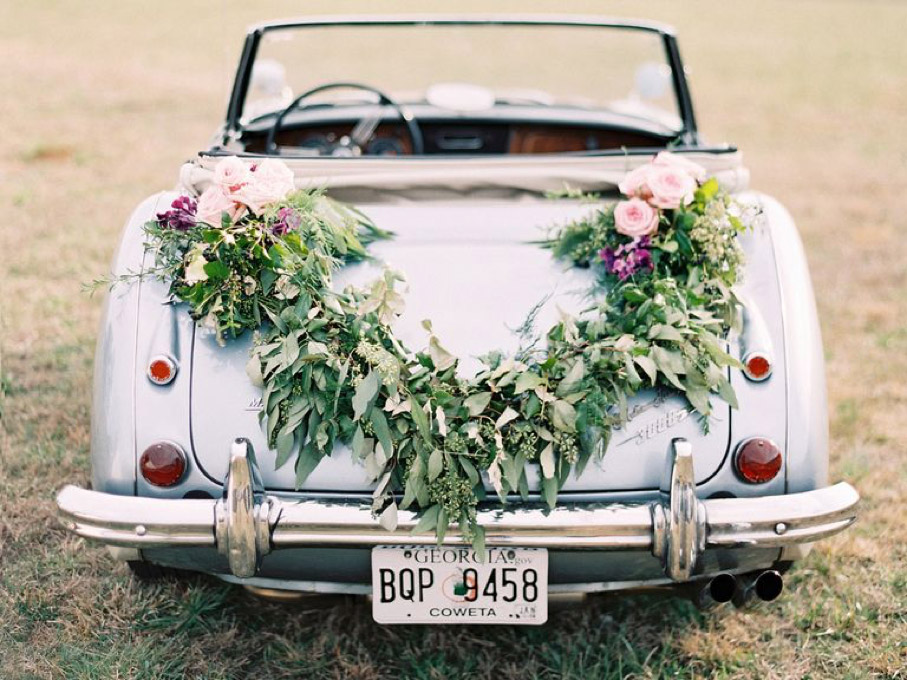 Source: Theknot
While these transportation options may not be as readily available in Singapore, they will definitely enhance your wedding game if you manage to incorporate them into your wedding.
Vintage Bus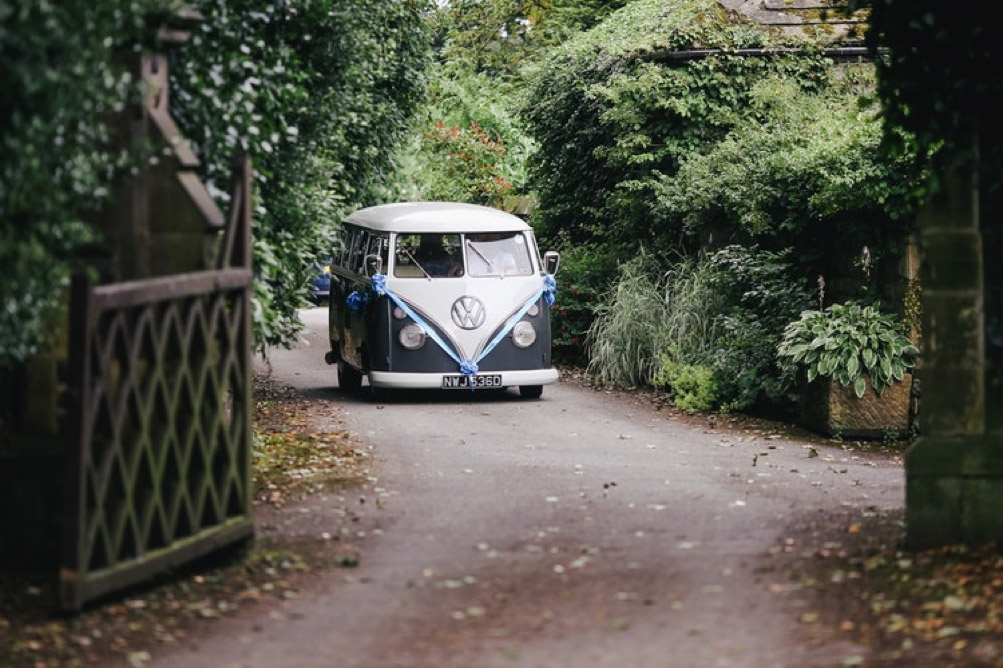 Nothing says kick back and relax like a vintage bus. Let your guests enjoy a ride in a rustic, vintage, old-school bus that will have them feeling like they are being transported back a few decades to when they had just finished school and were ready to face the world!
Vintage Car
Glamorous and creative, vintage cars add a touch of elegance and class to one's wedding ceremony. Rent a few of such cars to transport your guests to your reception venue and it will definitely be a ride to remember.
Carriage
Go down the shimmering road of fairy tales and let your guests enjoy a ride in a horse-drawn carriage. It is the ultimate dream come true for a bride who loves all things whimsical and magical, and just wants to share the experience with her guests as well. Decorate your carriage to fit the theme of your wedding and exit your ceremony in style too!
Limousine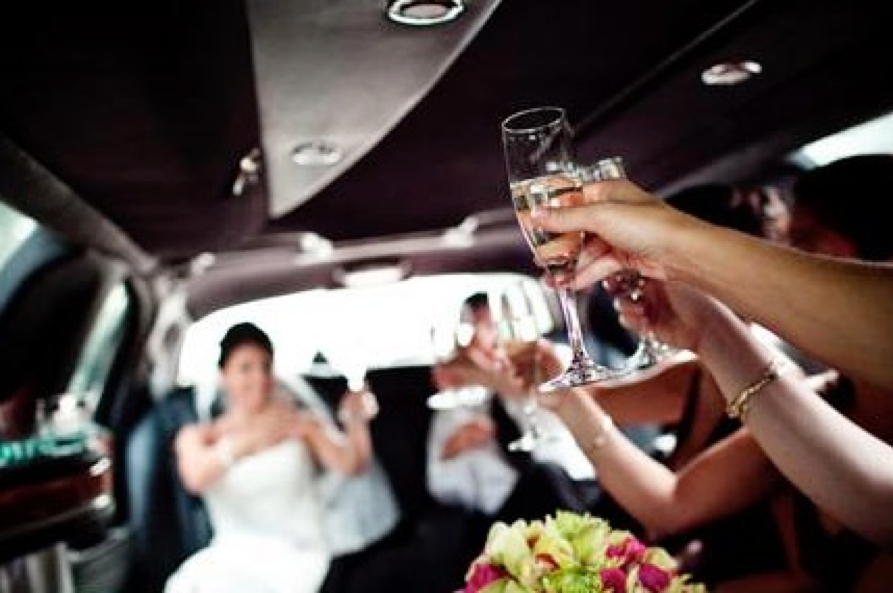 Source: Limo805
Probably the most traditional wedding vehicle of all, Limousines are a mainstay in one's wedding ceremony and reception. These shiny and sleek cars vary in their features and seating capacities, so consider how many people you would like to fit into one vehicle. For a truly luxurious experience, provide your guests with mocktails and snacks in the Limo, and maybe even a karaoke machine!
Golf Cart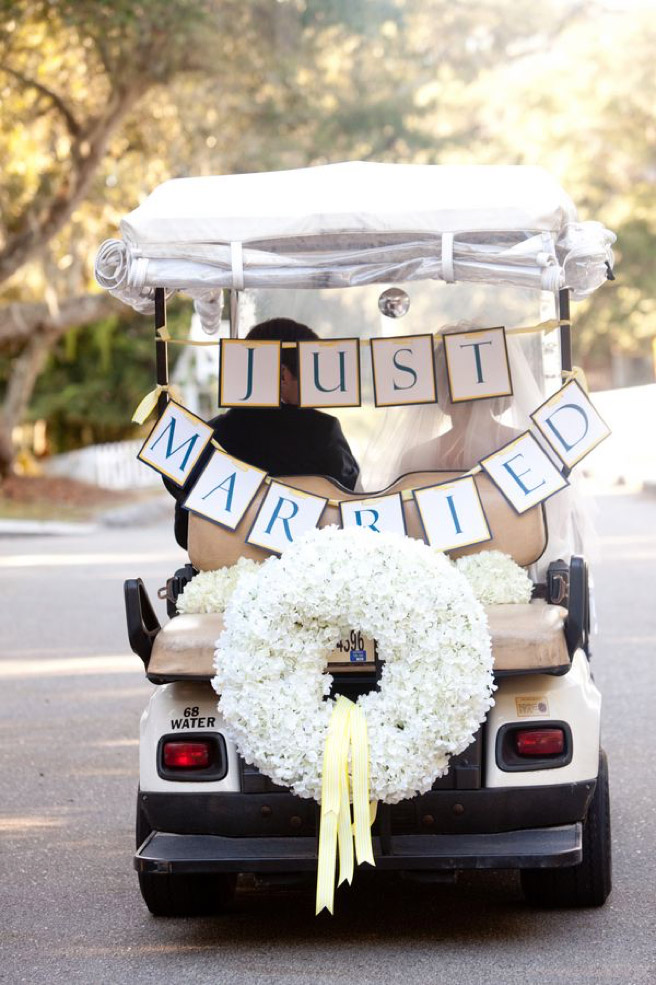 Source: Pinterest
If your ceremony is to be held in the same place as your wedding reception in Singapore, you might want to consider a decorated golf cart. Aside from being resourceful and creative, golf carts are efficient and readily available within many vicinities. It is also a very fun way to transport your guests from one place to another - not to mention they get to enjoy the scenery while travelling!
Taxi
Ever wondered what it was like to be Carrie Bradshaw from Sex and the City? If you are a city girl at heart and holding your wedding in a grand hotel or ballroom in the city, then go all out and transport your guests the city way by hiring a couple of taxis. If your driver is into it, perhaps he'll even let you tie a bow on the bonnet!
When choosing the transportation modes for your wedding, remember to plan around the number of attendees, your wedding's theme, and your budget. Providing transportation for your guests is a gesture that will always be appreciated and cherished every time, and further considering how this gesture can impact the overall feel of the wedding will make the entire wedding experience feel cohesive and satisfying. Good luck!