Emcee Stanley "Stan the Man": The Reason Why Hiring a Wedding Emcee is Important
2019-09-05



Speaking of love...
A wedding is a once-in-a-lifetime event and there's more than one way to be the talk of the town. For a start, nobody really knows the importance of a good emcee – the very person who can, in fact, make or break the flow and mood of a wedding.
So, for your upcoming big day, get a wedding emcee who will maintain and coordinate the sequence of events while providing entertainment in the form of good humour! With Stan the Man, your family and friends can take a back seat and enjoy the wedding with you – you all deserve to.
A career grown by word of mouth, social media, and bridal forums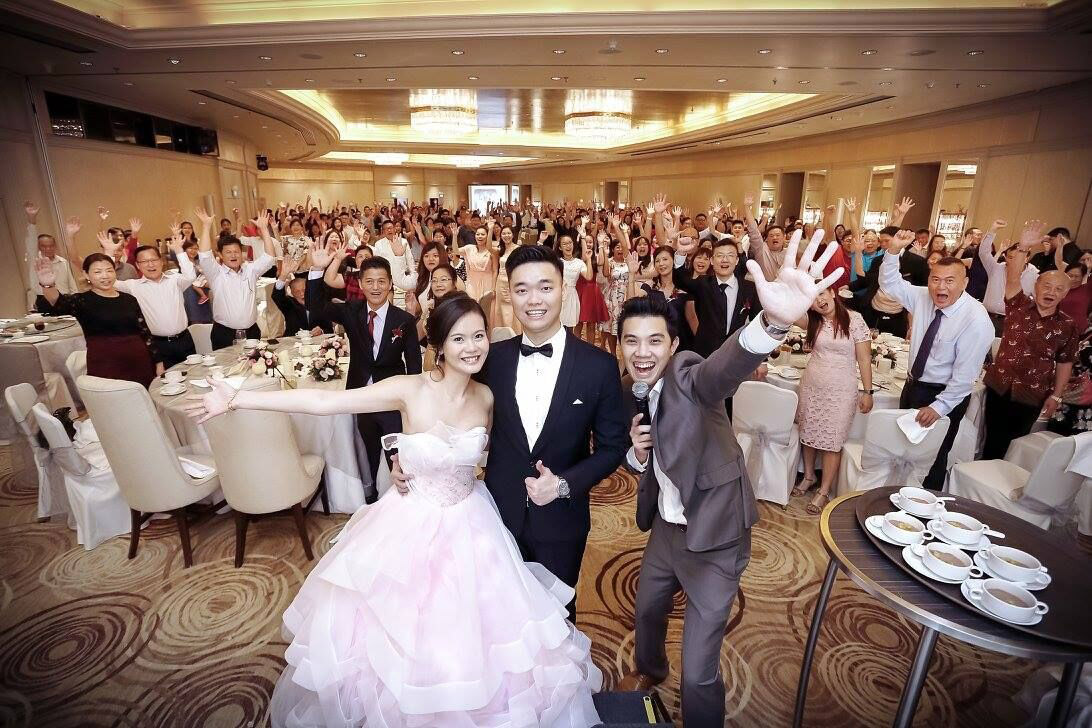 Stanley working his magic with a couple and their guests
Brides- and grooms-to-be in search of a wedding emcee need look no further than Stan the Man. For the past 15 years, Stanley from Top Gun Events has been constantly upgrading his professional skills and cultivating his passion for public speaking. Now, all there's left to do is to equip Stanley with a mic to guarantee a fun time for your guests.
Aside from his experience in corporate and public events, Stanley has earned himself an excellent track record in his 5 years as a wedding emcee. His clients have given him positive feedback for his ability to create chemistry with their guests, so much so that his friends, friends of friends, and even strangers have engaged his service!
A cut above the rest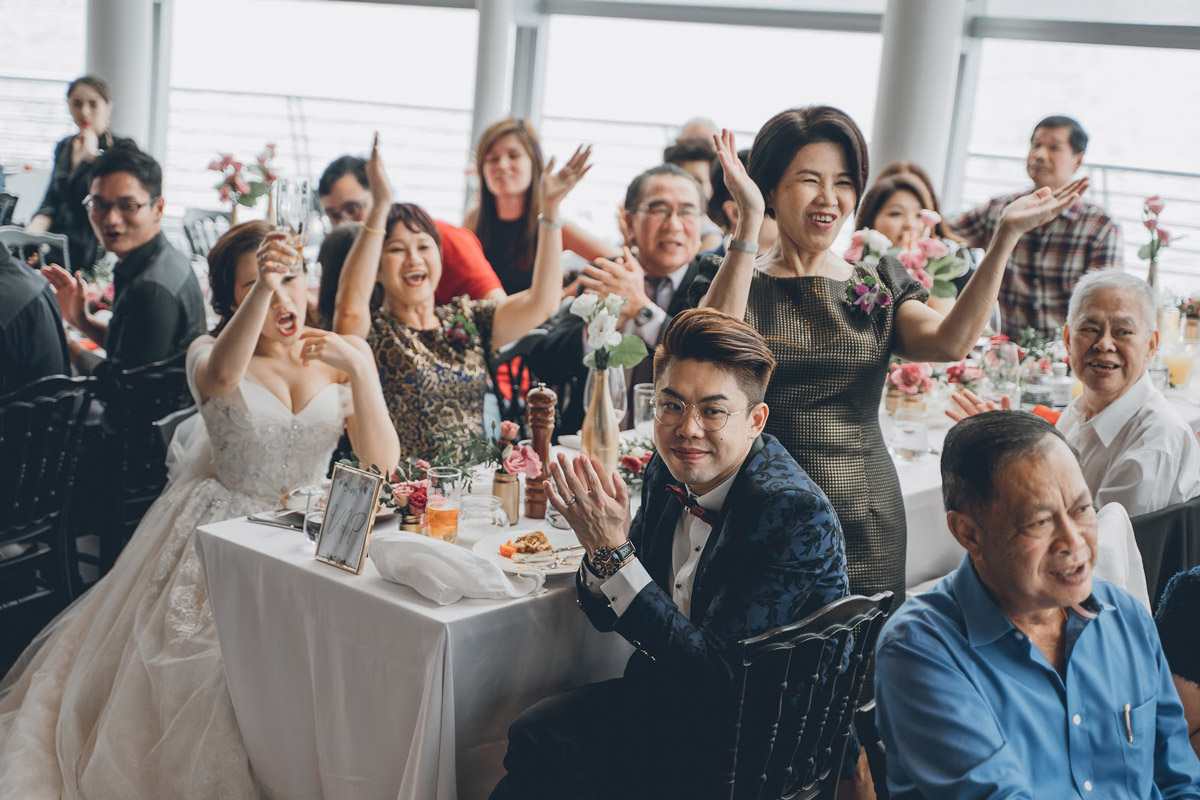 Having games at a wedding reception definitely hypes up the wedding celebration mood
Having hosted over 200 weddings, Stanley is well-versed in the proceedings of a wedding – from a formal to casual style, he doesn't need a script anymore. He loves making spontaneous jokes to leave your guests in tears of laughter, which will have you wondering if he's a wedding emcee or a professional stand-up comedian.
Besides, he has stood in front of up to 1200 audience members and remain undaunted. Instead, he puts his easy-going attitude to good use by engaging and interacting with them to make sure everyone is having a good time, whether they're seated at the back or way up in front.
However, the main thing that sets Stanley apart from other emcees is his willingness to go the extra mile for his clients. Owing to his interest in weddings and its intricacies, Stanley's work often starts before the actual day wedding – he involves himself behind the scenes to give couples wedding planning advice from a professional standpoint, which in turn ensures a smooth and successful lead up to the wedding.
This value-added service of his as an actual day wedding coordinator allows the couple to have greater peace of mind that the wedding will turn out great, and friends and family can also genuinely kick back and enjoy every single moment.
Going above and beyond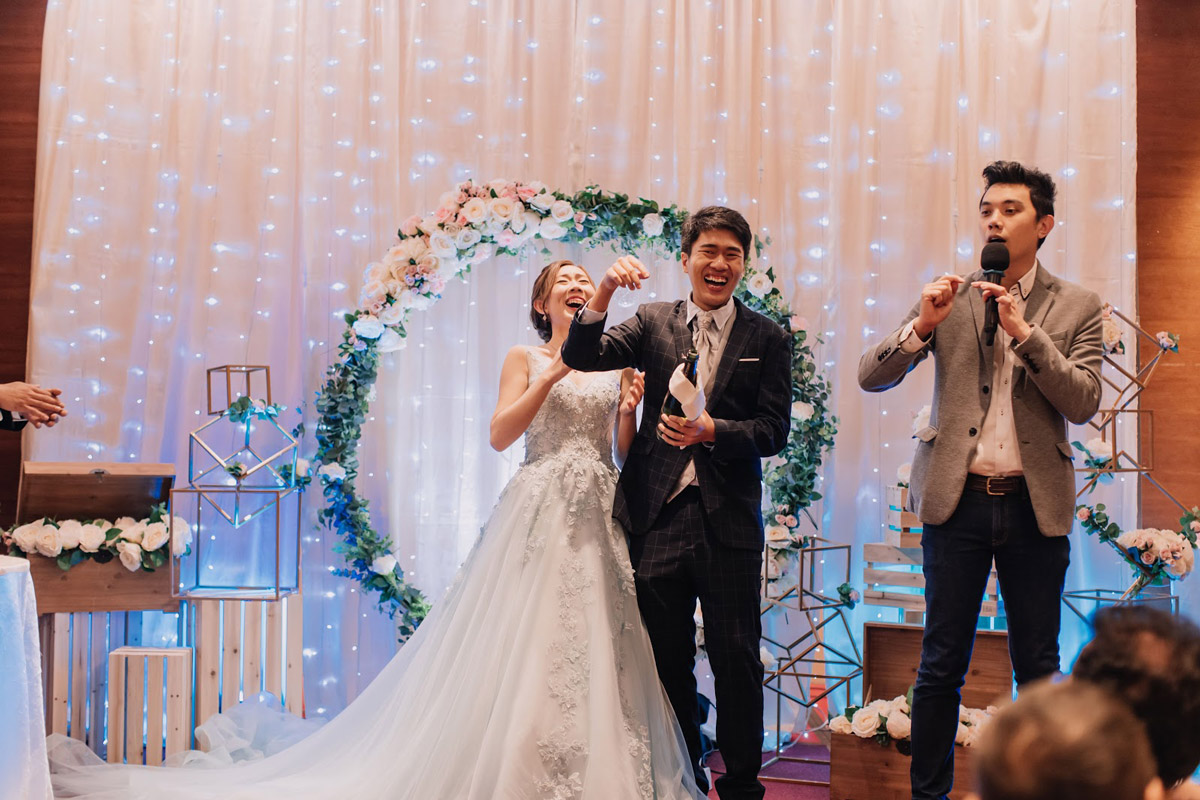 Another couple enjoying their well-deserved spotlight
This is why beyond emceeing, Stanley takes your hands off the ins and outs of wedding preparation through services such as planning, coordinating, consulting, and even audio/video support. In the event you're on a tight schedule to get your wedding vendors settled, you can still have peace of mind with Stanley and his team, who are lauded for their quick response time.
With his friendly and cheerful personality, you can expect a comfortable working relationship with Stanley, who has turned his passion into a fulfilling career. If you need someone to be with you every step of the way, leave it to Stan the Man, who will give you a fuller experience.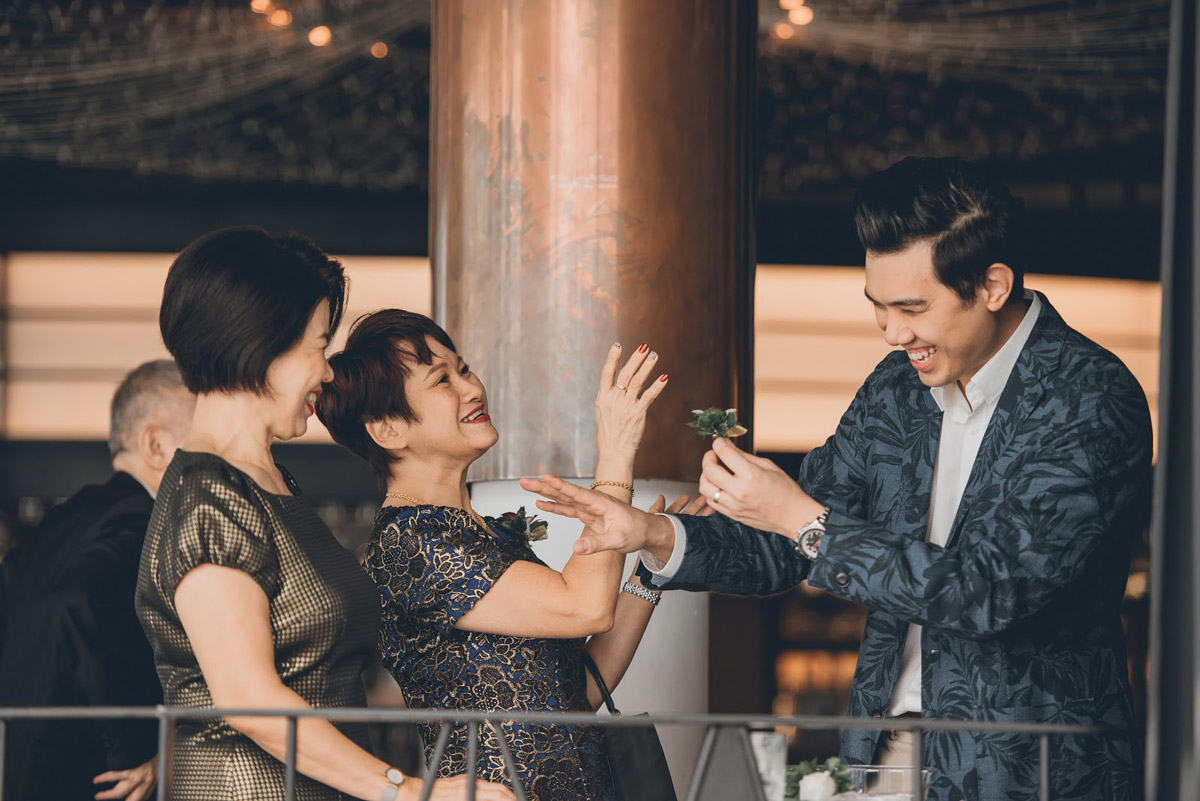 Stan leaves no stone unturned at a wedding! The parents are also important!
Wedding coordination
It's also very common to have your friends double as your wedding coordinator in a bid to cut costs. If you think that that sounds like a good idea because your friend knows your preferences better than a wedding planner, here's where you're wrong.
According to Stanley, there will always be a variety of last-minute situations that require fast and precise decision-making from the wedding coordinator. Without the depth in knowledge of weddings and the hotels' working processes that Stanley possesses, you might not be able to make the most effective and efficient decisions.
Ultimately, it's better to be safe than sorry, and with a slew of newlywedded couples raving about his seamless and effortless coordination and emceeing of weddings on his website and Facebook page, you know that Stanley's the real deal.
Wedding decoration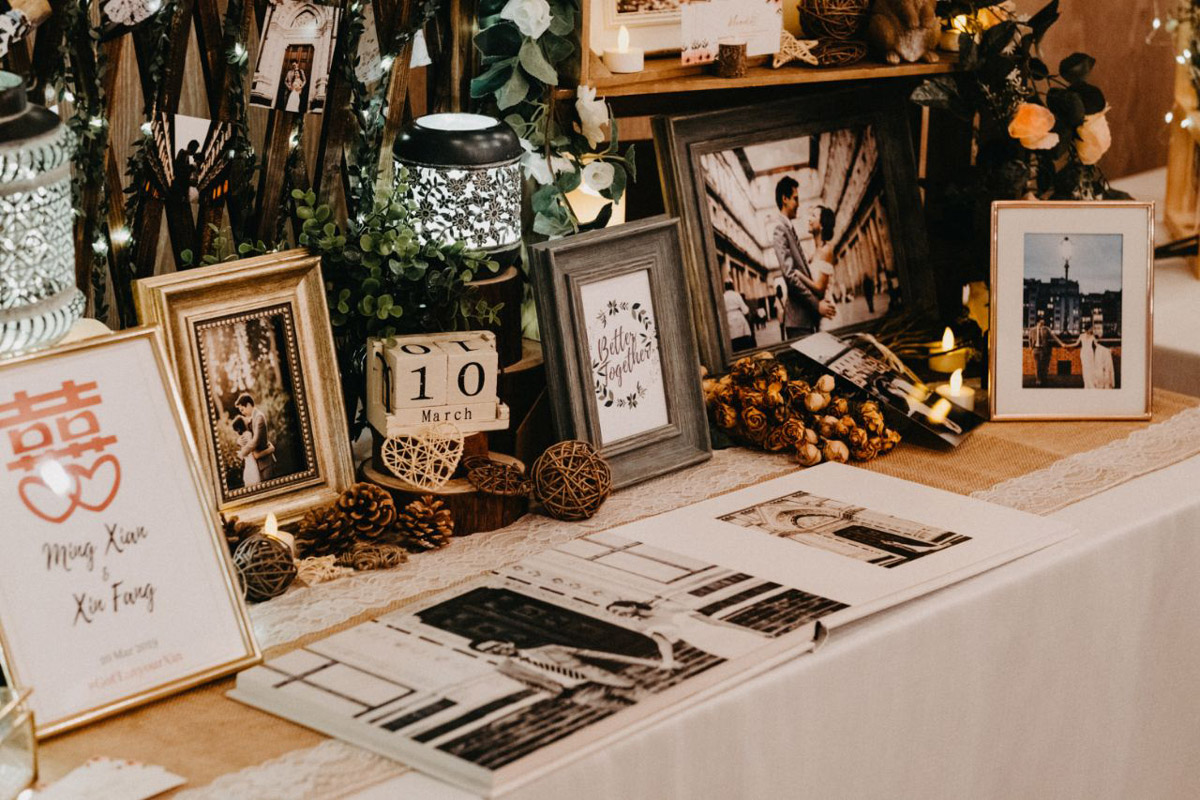 As an added bonus, Stanley has also launched Momentous Decor, a wedding decoration service meant to complement his emceeing and wedding planning services. In line with his passion for weddings, it is a one-stop-shop where wedding album display, reception, and solemnisation venues are designed and curated by professionals, and you won't have to stress yourself out any more by shouldering everything alone.
Don't hesitate to contact Stanley for enquires on bundle promotions!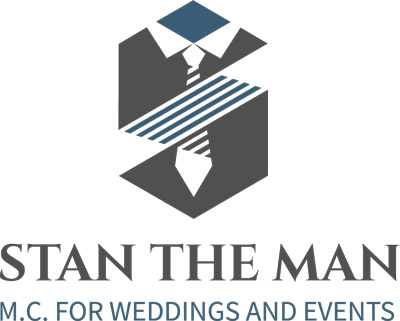 This article was written for Emcee Stanley "Stan the Man".
All images from Emcee Stanley "Stan the Man".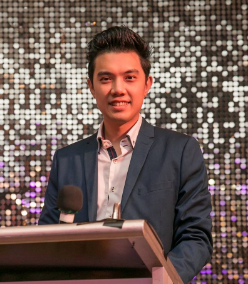 Emcee Stanley & Wedding Coordinator

Rating:

Address:

Blk 748A Bedok Reservoir Crescent #09-69 Singapore 471748

Phone:

8691 8168