Indoor vs Outdoor Weddings: The Pros & Cons
2019-11-01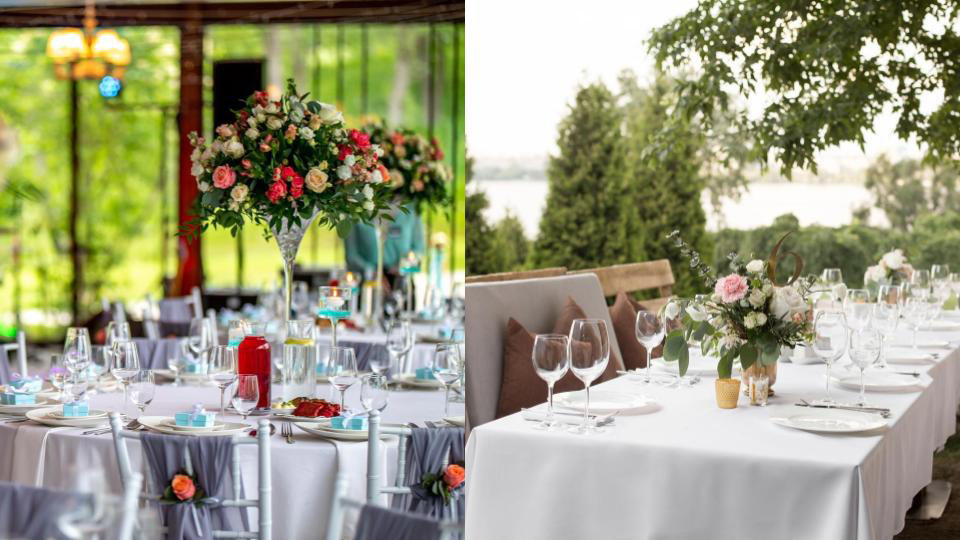 When planning for your big day, picking a suitable venue is one of the most important decisions to make. While outdoor weddings have been gaining traction in recent years, you and your partner may still be unsure about the different benefits that outdoor and indoor weddings can provide for you.
To help make things a little clearer, we've come up with a list of the various advantages that each venue can bring to you!
Indoor weddings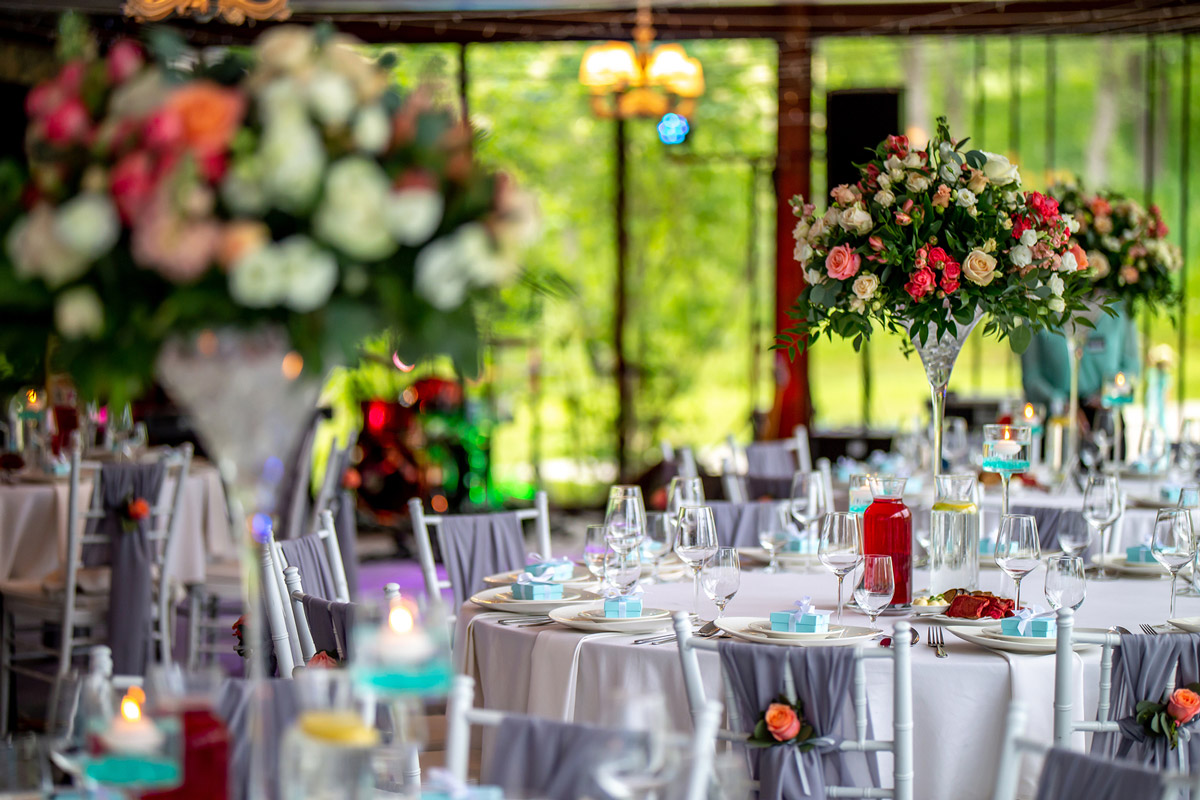 Weather
An outdoor wedding means that your ceremony will be susceptible to all sorts of inclement weather. In tropical Singapore, where the unpredictable weather often alternates between scorching hot days and torrential downpours, an indoor wedding will make sure that nobody rains on your parade – literally.
Versatility in decor
If you and your partner are going for an elaborate and extravagant affair, consider the versatility that an indoor venue can provide in terms of decorations. Indoor venues usually provide ample spaces for you to put up an array of decors such as walls, backdrops, fixtures, and hooks.
Especially important for couples who are having a themed wedding, this versatility will allow you to hang up decorations that range from exquisite fabrics to magnificent floral arrangements, which can really help to accentuate your theme!
No clashes or distractions
Minimise unpredictable distractions and unwanted interruptions! The last thing that you need on your wedding day is to be usurped by a stray, muddy soccer ball, or an overly-excited pet that belongs to a jogger in the park. Outdoor wedding venues in Singapore such as parks are usually publicly-accessible shared spaces.
As it's almost impossible to book an entire national park or have your outdoor wedding in the middle of the woods, you will have to be aware and tolerant of the multiple activities that are sure to be going on during your ceremony.
Outdoor weddings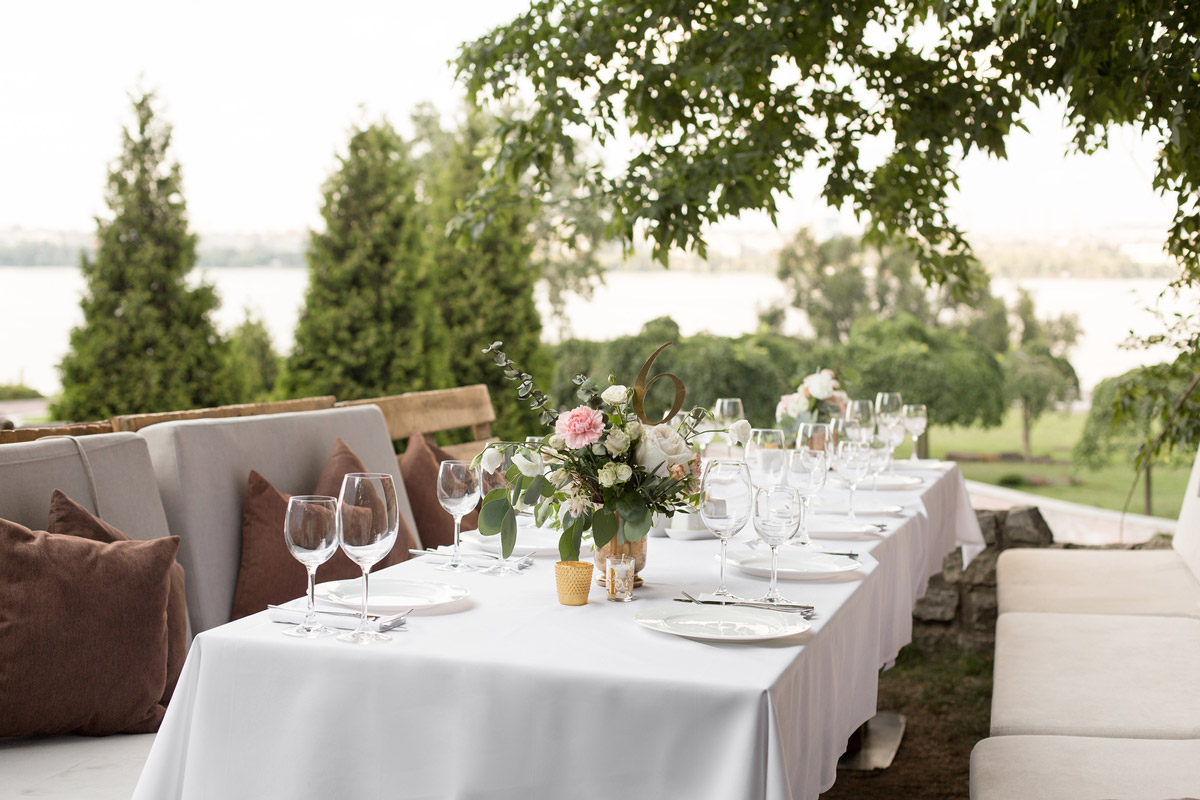 Natural Backdrop
One of the most attractive features of an outdoor wedding is surely the splendour and beauty that only an outdoor wedding can possess. Very often, the best outdoor wedding venues require only minimal decorations to create an air of romance and intimacy. When well-planned and well-executed, the sky is quite literally the limit!
Better photos
In the fairest weather, an outdoor wedding can be transformed into a fairytale-esque fantasy. The natural lighting of an outdoor venue can lend a unique, beautiful, and organic quality to your photos.
Outdoor weddings can also provide your wedding photographer with exclusive accessibility that only an open space can provide. With less physical limitations such as walls and pillars, a photographer can freely move about and capture special moments from otherwise difficult-to-reach angles.
Overall flexibility
While a room with four walls means limited configurations for your wedding ceremony, the wide, open space that only an outdoor wedding can provide is a perfect choice for couples who are looking into unconventional set-ups.
Whether it's an outright challenge of tradition, such as a wedding in the round (where guests are seated in a circle around the couples), or a simple addition such as sparklers to spice up your special day, an outdoor venue has the means to accommodate your needs.
Get the best of both worlds at Singapore Recreation Club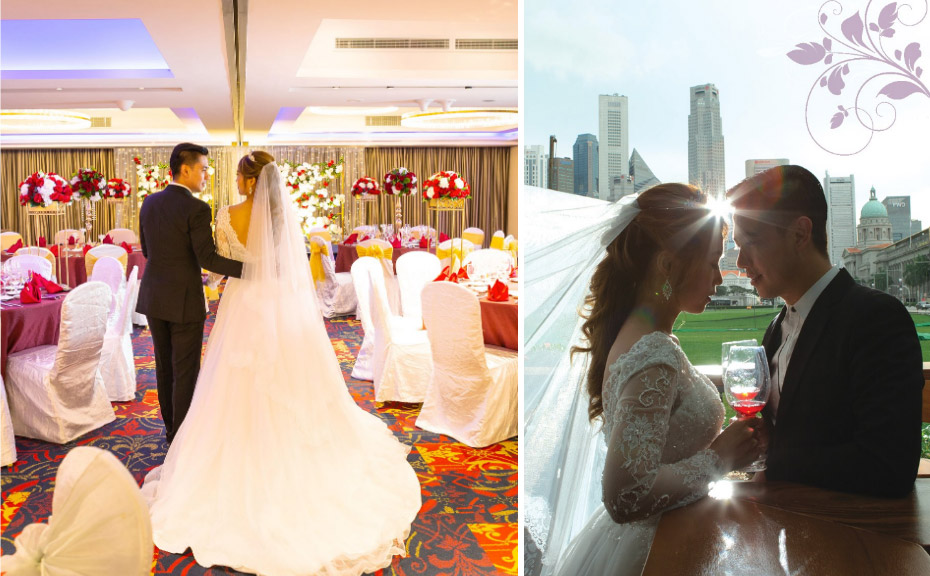 Singapore Recreation Club's Grand Ballroom and Terrace
Whether it's indoors or outdoors, you and your significant other should pick a wedding venue that best suits your specific needs. Certain venues, such as the Singapore Recreation Club, can even provide the means to hold your wedding across both indoor and outdoor spaces.
Nestled in the heart of the city and overlooking the luxurious Padang greenery and Marina Bay cityscape, Singapore Recreation Club is the one-stop venue that brings you the best of both worlds.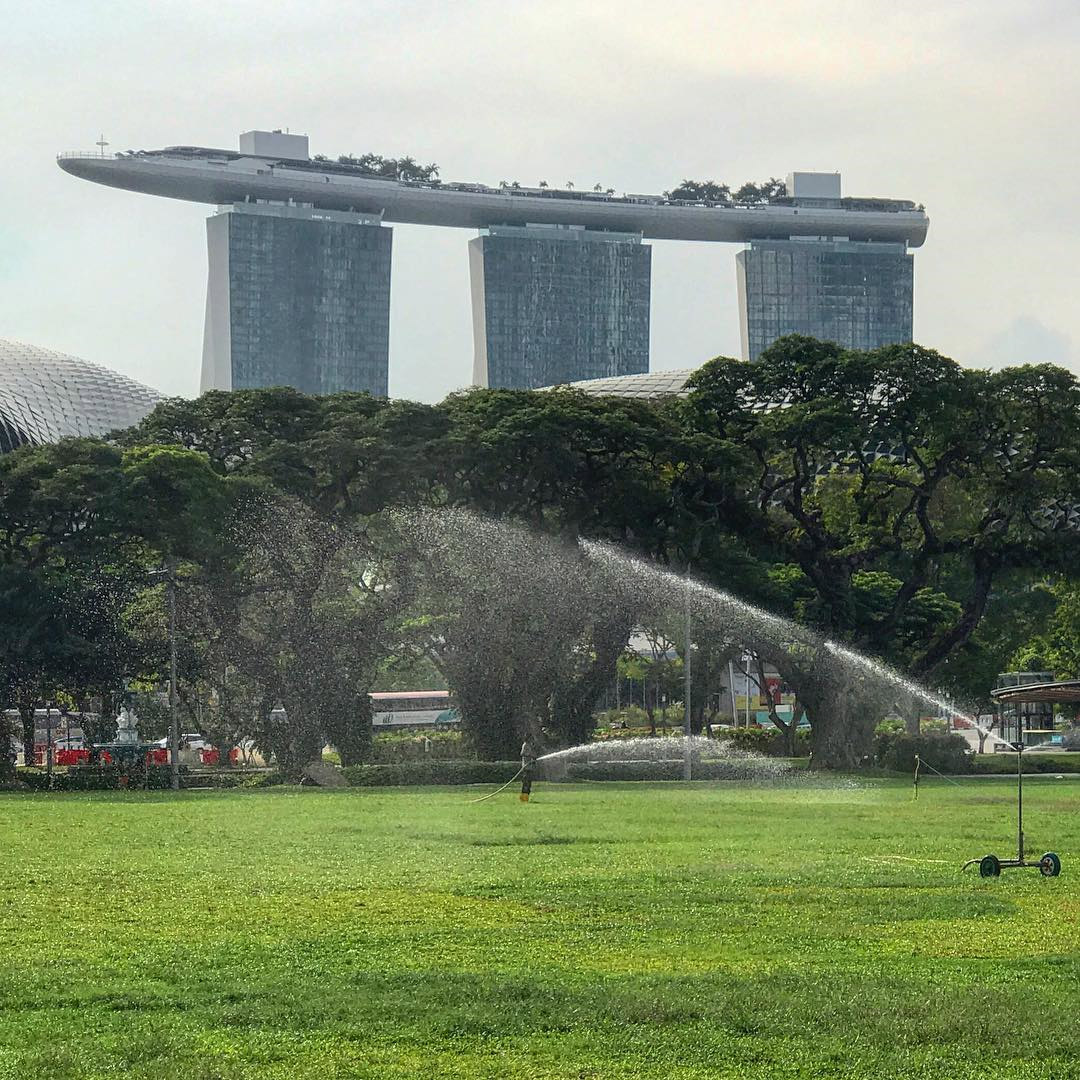 View from the Singapore Recreation Club
Source: @ZachHonig
Boasting a seating capacity of up to 350 people, guests at the Esplanade Grand Ballroom has access to both indoor and outdoor foyer spaces, and Singapore Recreation Club's experienced and capable staff will coordinate your event seamlessly across both areas.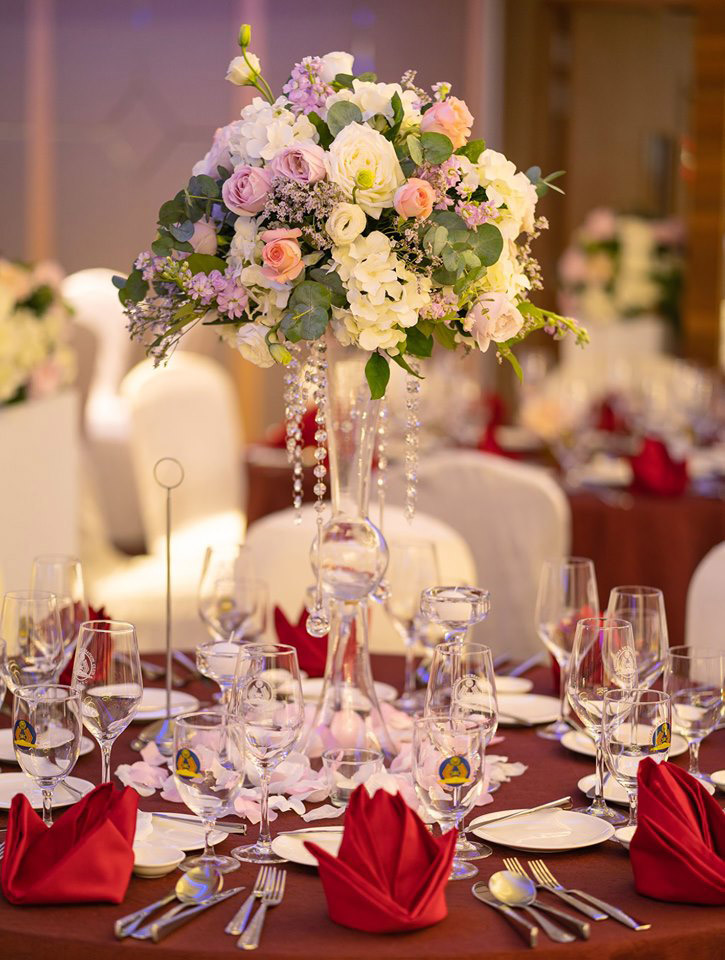 A wedding set up at the Esplanade Grand Ballroom
Source: Singapore Recreation Club
It's entirely up to the couple to decide which venues they'd like to have for their actual day, and to complement your ballroom banquet, we recommend making use of their gorgeous reception space that comes with a unique indoor-outdoor ambience. There, you and your guests can admire the beauty of nature and some of Singapore's most iconic sights whilst enjoying the comforts of air-conditioning and shelter!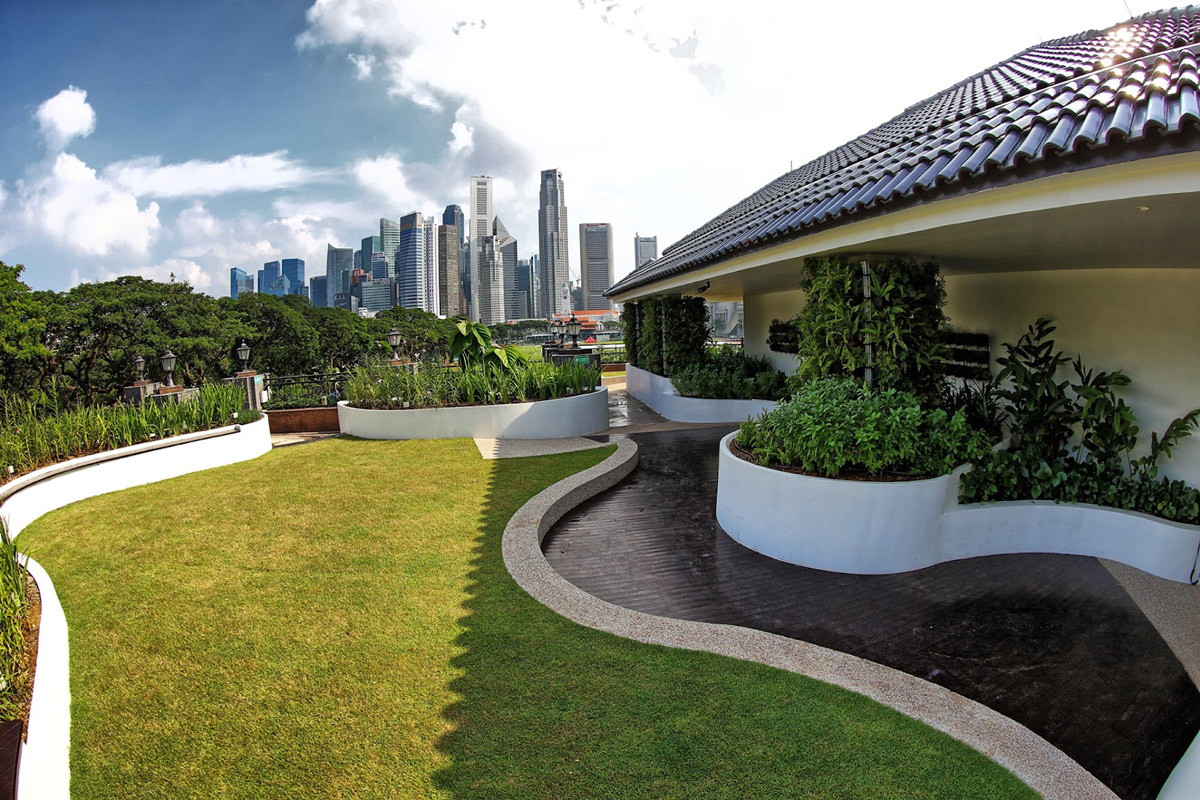 Esplanade Terrace
For those who also plan to have a carefree, causal solemnisation and cocktail party, Singapore Recreation Club's got your back with their garden-like St Andrew's Terrace and Esplanade Terrace.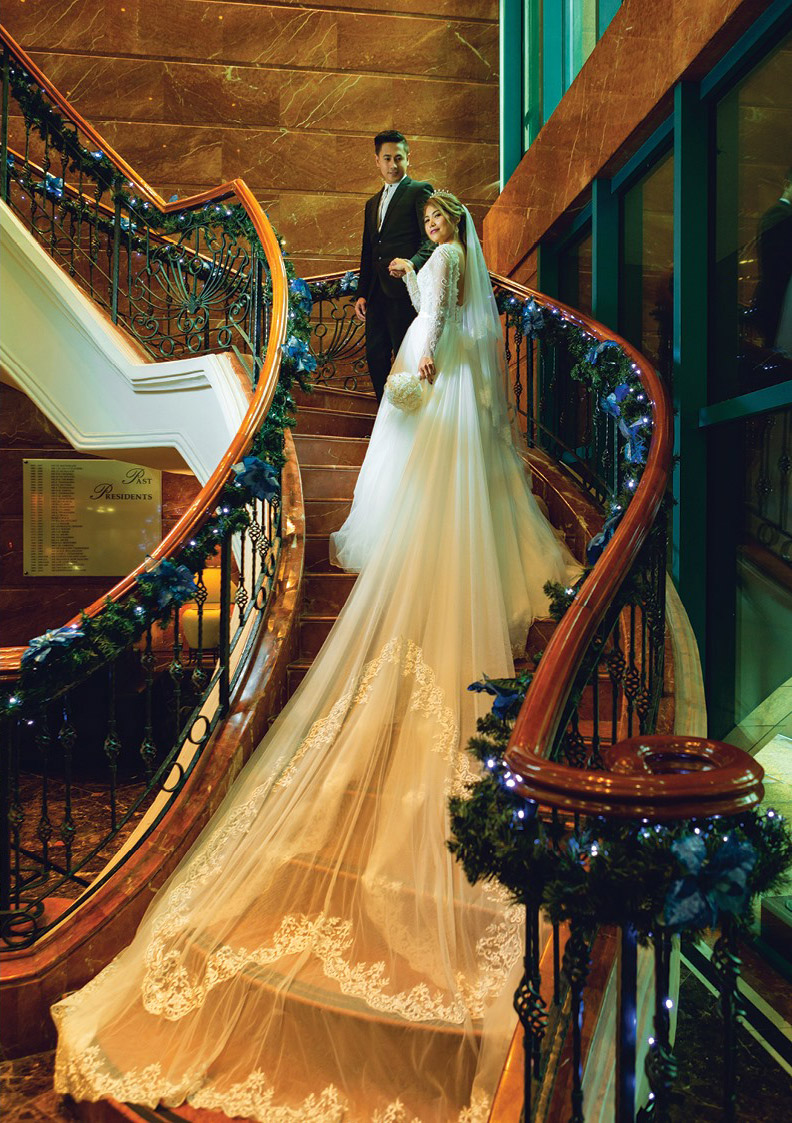 Source: Singapore Recreation Club
In addition to the assortment of spaces made available to couples, Singapore Recreation Club rounds out their wedding package with a selection of exquisite banquets available for you to choose from. Featuring Chinese, Western, Indian, Malay, and fusion menus prepared by the in-house Executive Chef, you and your partner will be spoilt for choice!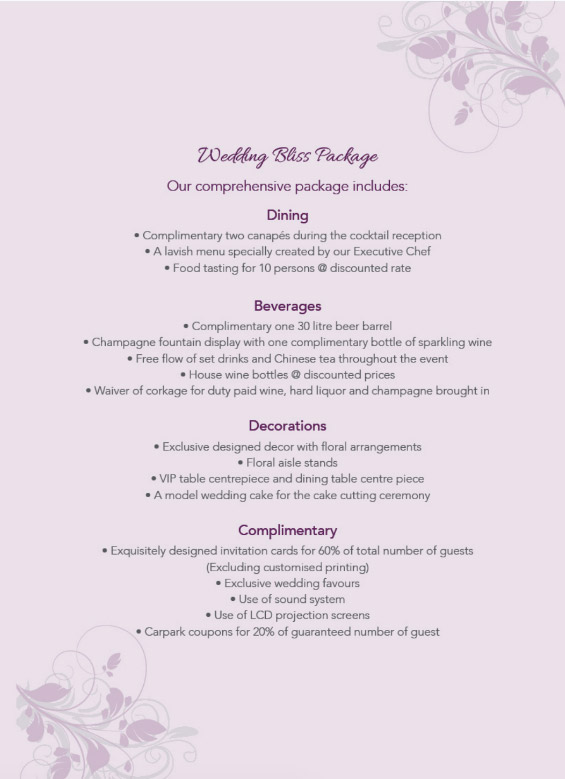 Singapore Recreation Club's Wedding Bliss Package
Source: Singapore Recreation Club
To find out more about this exclusive venue, you can contact the Singapore Recreation Club team at 6595 0500, or visit their website at www.src.org.sg.
This article was written for the Singapore Recreation Club.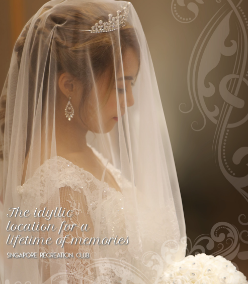 Singapore Recreation Club
Rating:

Address:

B Connaught Drive Singapore 179682

Phone:

65950541, 65950594, 65950590