Interesting Decoration Ideas For Your Outdoor Wedding
2017-11-23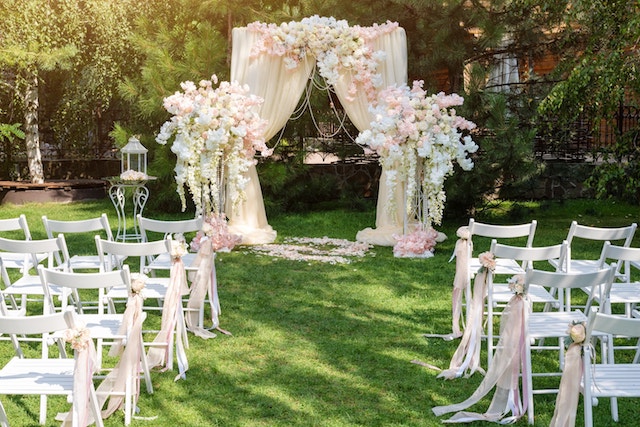 Your wedding is a wonderful opportunity for you and your partner to share your love with your family and loved ones. A lot of planning happens before the big day to make sure that you have a day like no other. One of the most significant decisions involves finding the right venue for your wedding. Some people choose an indoor wedding while others opt for an outdoor ceremony. However, the choice that you make for your wedding venue influences other elements such as the theme or the decorating style. There are many decorating ideas that you can consider on your big day depending on your taste and choice of venue. Here we have various outdoor wedding decorating ideas that you can use on your special day.
Your Location
Before coming up with any ideas, you have to think about the surroundings of your wedding venue. The environment is a major factor of consideration while decorating an outdoor wedding venue. Most outdoor spaces will have flowers and vegetation in the surrounding which makes it easier to decorate. Does your wedding venue have pillars where you can hang decorations? Is it at an open space where you can bring in your own props like wedding flower pillars? The decorations you can use will depend on these factors.
Lighting
Lighting is only essential if you intend to have a dinner wedding instead of a lunch wedding. You can opt to have strings of lights on the tables, chairs and the trees. You can also include candles and other luminaries on the tables or have lights in bird cages placed on the trees for an aesthetic effect. Lanterns are also ideal for illuminating the exits and indicating where the guests should stand. Remember to include citronella candles too to keep away the bugs near the wedding area.
Take Care of the Seats
The appearance of the seats sets the mood for the outdoor event. You can decorate the plastic chairs by using ribbons or seat covers. Wooden chairs will always look elegant even without decoration or with a simple ribbon tied on the backs. Some people prefer using wooden benches instead of seats, but this depends on the theme.
Get Creative with Balloons
Balloons are exciting decorative features for an outdoor wedding due to their aesthetic appeal. Ordinary balloons are available in any color meaning you will always get some that go well with any theme. Helium balloons are also available in different shapes and colors which you can use to mark table numbers. You can give your visitor a happy ending by releasing the colorful balloons to the sky at the end of the wedding.
Have Fun with Flowers
Florists have always had their way of making a wedding appear heavenly using flowers. You can line your aisle with fresh flowers to create a beautiful garden feel or let a young flower girl walk with a giant bloom to announce the arrival of the bride. You can also hang the flowers on top of the table for a warm feel. Remember to keep the flowers as simple as possible to maintain the casual feel of an outdoor wedding.
There are various ways of decorating an outdoor wedding, but the items and colors used will vary depending on the theme. There is a lot that goes into outdoor wedding decorating, use your creativity to generate unique and elegant designs with different materials or simply seek advices from the professionals!