The Wedding Crashers: Celebrity Edition
2018-12-31

Every wedding couple works extra hard to ensure their big day goes according to plan. Unfortunately, this isn't always the case and the unexpected is bound to crop up. But for some couples lucky couples, these unexpected situations happen to be a celebrity guest.
Celebrities have been known to crash weddings, whether planned or on impulse. Either way, their presence makes the day all the more special for the couple and their guests. Here are six of our favourite moments of celebrities crashing a wedding.
Ed Sheeran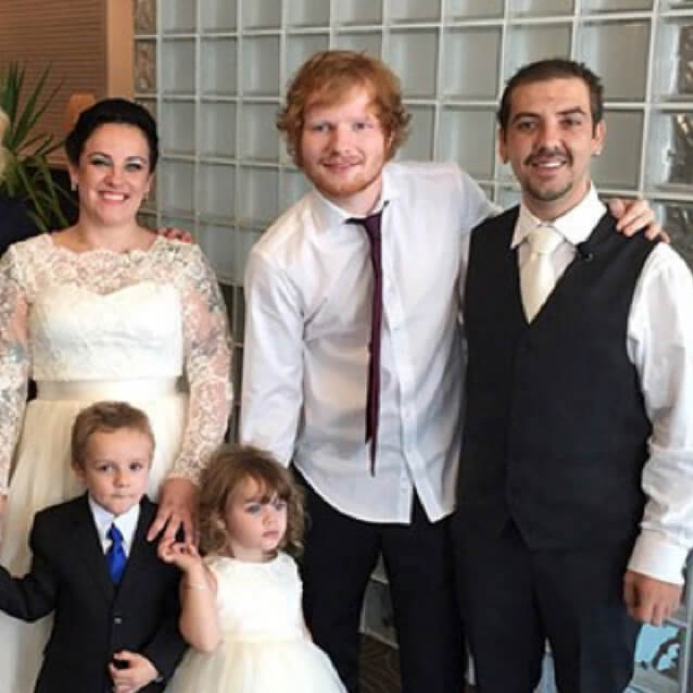 Source: brides
The "Shape of You" singer made a surprise appearance and performance at an Australian couple's wedding. Though not a spontaneous act, his guest appearance was arranged by Sydney-based radio show hosts – Kyle & Jackie O.
The couple, who had been in the process of planning and saving for their big day for years, were suffering from financial difficulties following the demise of the bride's mother. With help from Kyle and Jackie O, the couple managed to pull off their dream wedding and having Ed Sheeran performing his hit song, "Thinking Out Loud" for their first dance was the perfect cherry on top.
Taylor Swift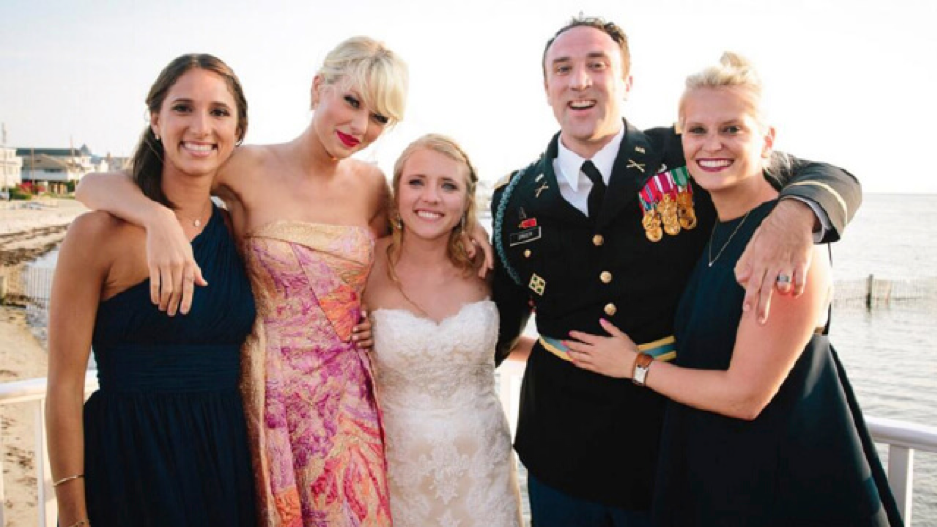 Source: etonline
Like Ed Sheeran, Taylor's wedding crash was planned as well. But this time with the groom's sister who reached out to the "Fearless" singer. After hearing of the couple's tale of having to wed in a hospital room where the groom's mum spent her last days, Taylor Swift then decided to attend the wedding. She then went on to perform "Blank Space" for the couple's first dance, an extra special and memorable experience or both the bride and groom who are said to be huge Swifties.
Beyonce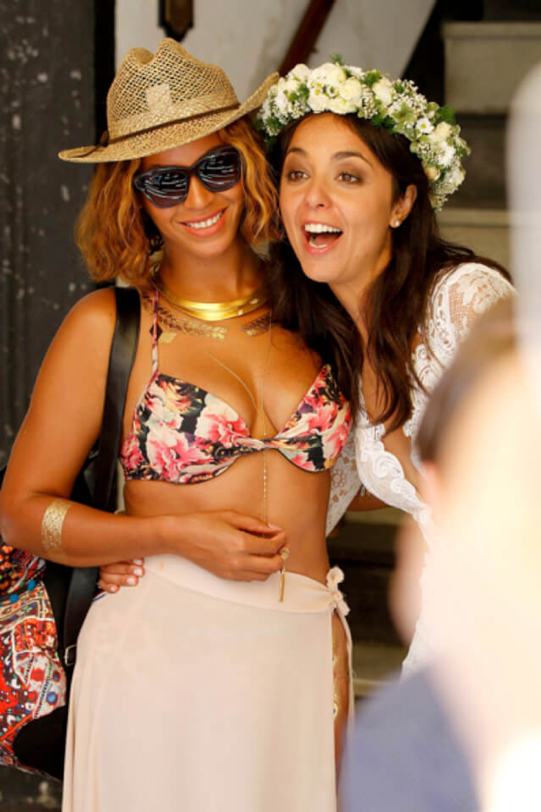 Source: timedotcom
Beyonce and husband Jay-Z made this bride the happiest—and most envied by every other bride—when they stumbled upon her wedding. The power couple was on a holiday in Italy when they passed by a church only to be faced with a wedding. While the celebs didn't perform, they did take photos with the bride and groom.
Tom Hanks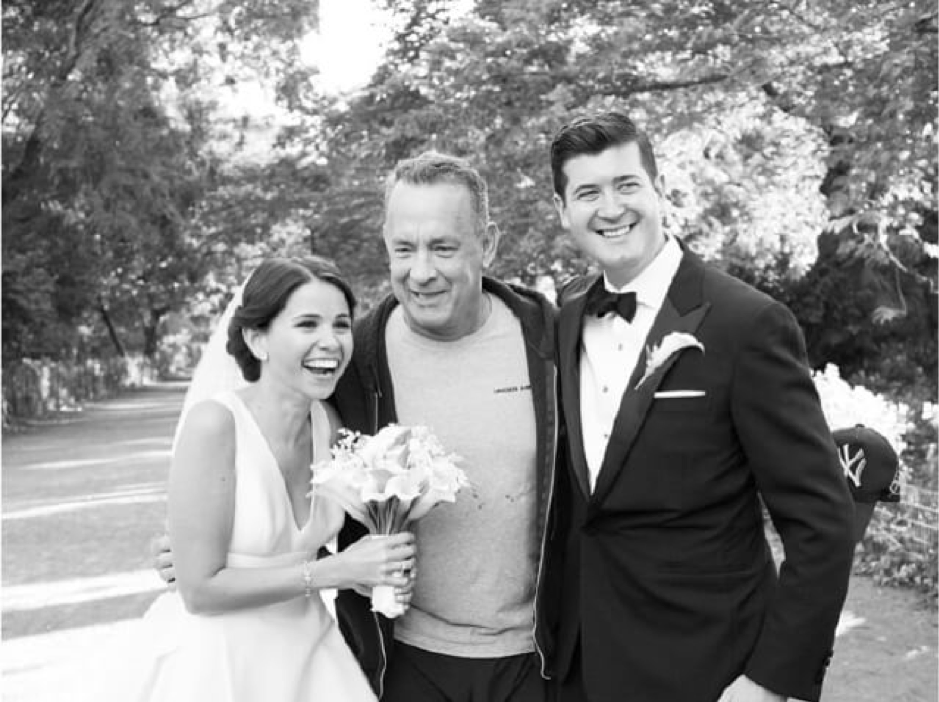 Source: megmillerphotography/
Having your wedding photographs photobombed by strangers is the last thing any couple would want unless the stranger is Tom Hanks. This lucky couple were out in Central Park, New York, snapping their post-ceremony photos when Tom Hanks paused his morning jog to crash the photo session.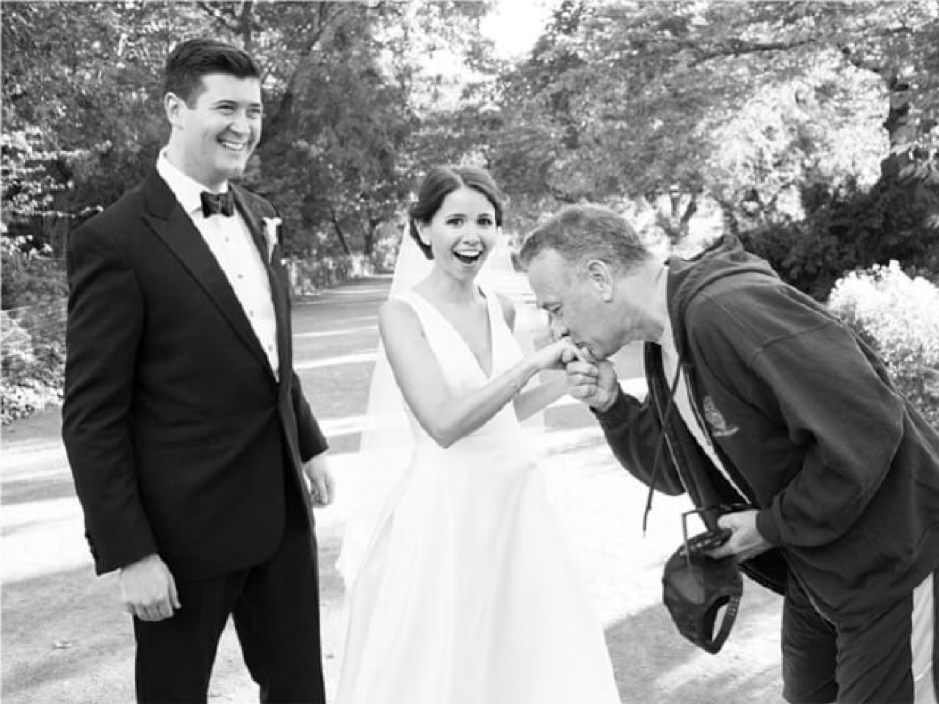 Source: megmillerphotography
The actor who is also an officiant volunteered to officiate the couple's ceremony. He then took a selfie with them and congratulated them again on Twitter.
Barack Obama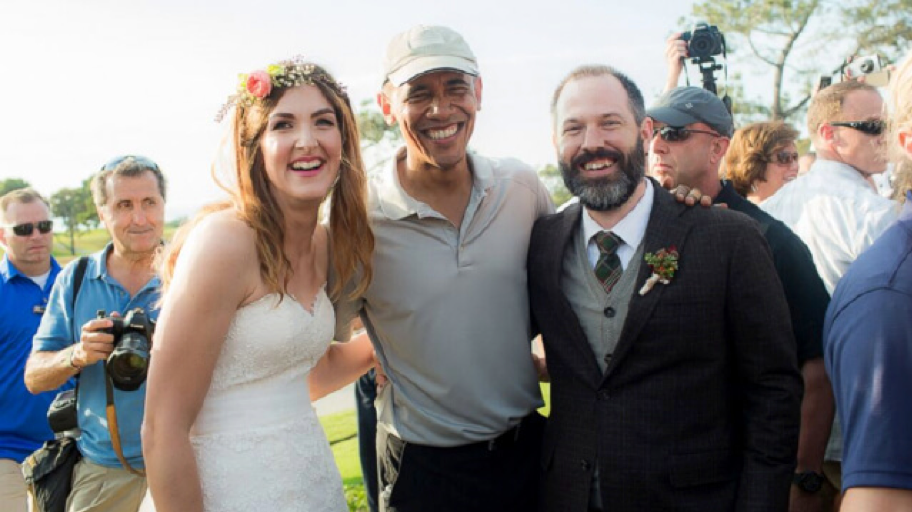 Source: abcnews
Imagine being told that Barack Obama's here to congratulate you on your wedding day! The lucky couple were to be wed at Torrey Pines Golf Course in San Diego and was aware that Obama would be having his golf session at the same venue. While they had not expected the ex-US President to drop by, Obama stopped to wish the lucky couple who came running from their respective suites to greet him.
Queen Elizabeth II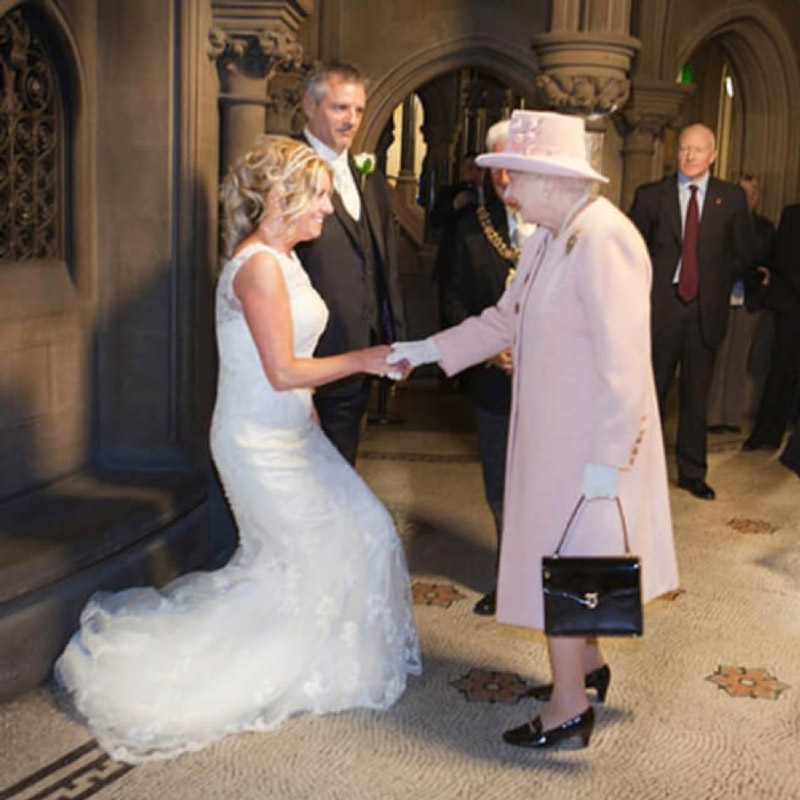 Source: more
Every couple is bound to feel like royalty on their special day. But this couple's big day was graced by royalty when Queen Elizabeth II attended the wedding, stunning the couple and guests. However, the royal didn't stumble upon this wedding by chance as the couple had sent her a wedding invitation albeit without expectations.