Unique Wedding Ideas To Consider
2018-04-13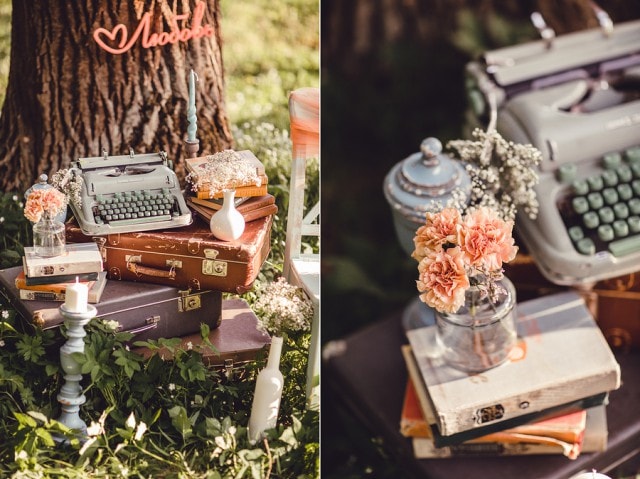 Accompanying each couple is their different traits, memories and of course, quirks. What better time to showcase these unique traits other than the day of your wedding? From pre-wedding photography (add in title tag for hyperlink "Pre Wedding Photoshoot Singapore, Singapore Pre Wedding Photography") to wedding favours, there are various ways one can incorporate quirky elements into the big day without it being too overwhelming.
Listed below are four tips to making your wedding day a unique and unforgettable one.
Including vintage elements
Old is gold. From capturing the glamour of the 1920s to emulating the carefree vibe of the '70s, you may be surprised at what the inclusion of vintage elements can do for your special day. Be it a floral gown or floral arches, bridal shops in Singapore will offer numerous choices of vintage collections that you can rent or purchase.
Customised wedding favours
Add a personal touch to your wedding through the customisation of wedding favours. Whether it's including a sketched portrait of you and your partner or having your initials imprinted on handmade candles, there are numerous to making your wedding a truly unforgettable one.
Aside from the usual mini tea sets and stationery, do consider, depending on your wedding theme, more unconventional favours such as jam jars, soaps and succulents. Better yet, put together a welcome bag full of goodies and a personalised thank-you note.
Hire a live band
Instead of a DJ, have a live band play your favourite songs! Depending on the theme of your wedding, feel free to request for soft pop songs or 90s jazz. In addition to serenading the guests, the band will also be able to engage the crowd. Have your guests send in song requests and before grooving to their jam.
Include a DIY floral station
In addition to a live band, you may consider including a flower station in your entertainment list. Have your guest join in the fun and put together their very own bouquet with fresh flowers and colourful ribbons. Do consult your florist beforehand on the type of blooms to include.
There is no better time to unleash your creativity than on your special day. From dishes to décor, let your wedding be a standout celebration with these unique elements!