Wedding Traditions: Indian Hindu Weddings
2017-06-23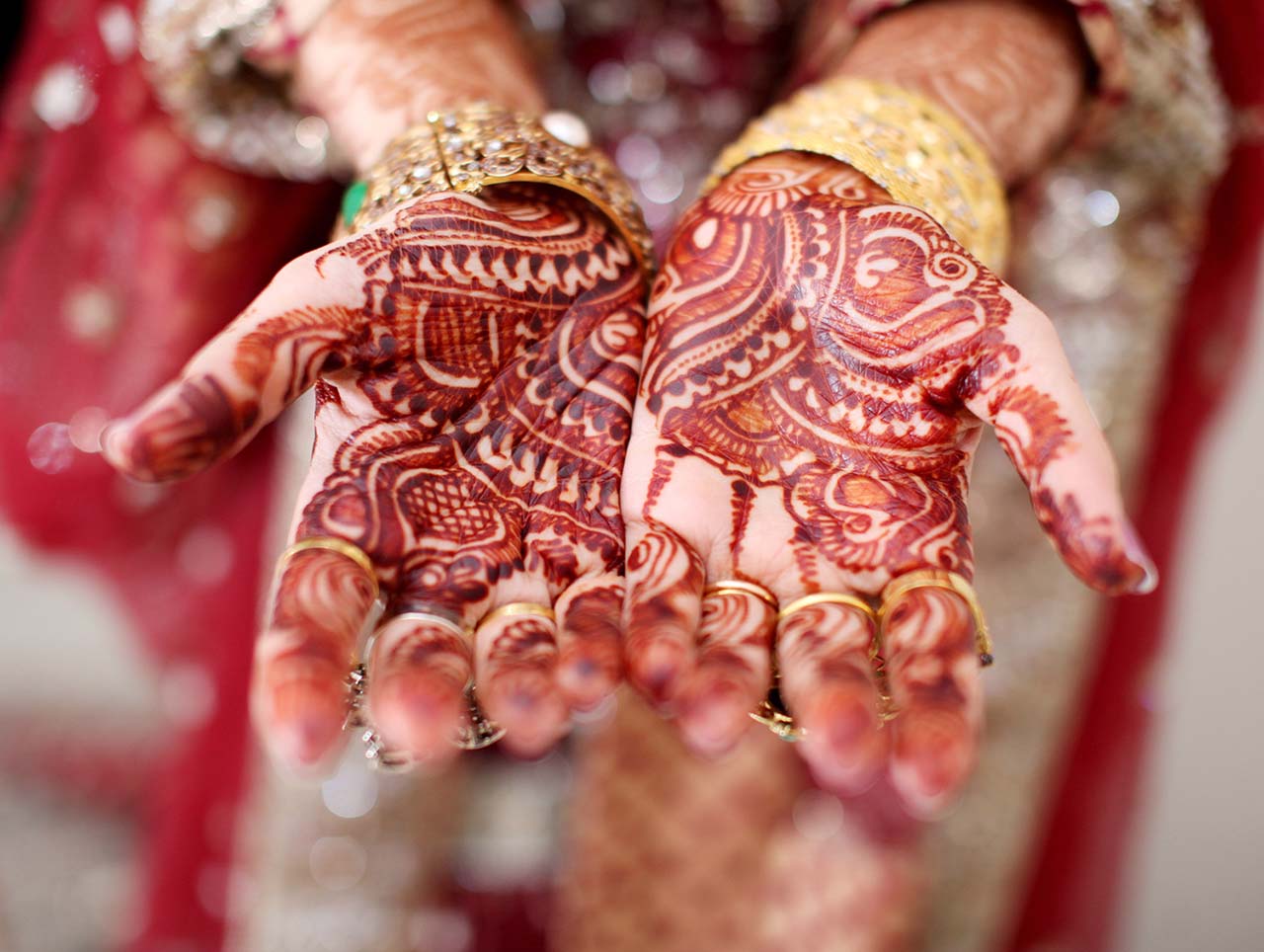 When it comes to weddings, it's not just about celebrating the union of two individuals, but also the joining of two families. The beauty about marriage is that every ceremony comes with its own set of traditions and customs that have lasted centuries and differ from one region to the next. In this week's instalment of the Wedding Traditions series, we explore one of the oldest wedding ceremonies to date; those traditions which are commonly practiced by many Indian Hindus all around the world.

Pre-Wedding Preparations
Before the ceremony, the bride's hands and feet will usually be painted in elaborate henna (mendhi) designs.

The Pre-Wedding Ceremony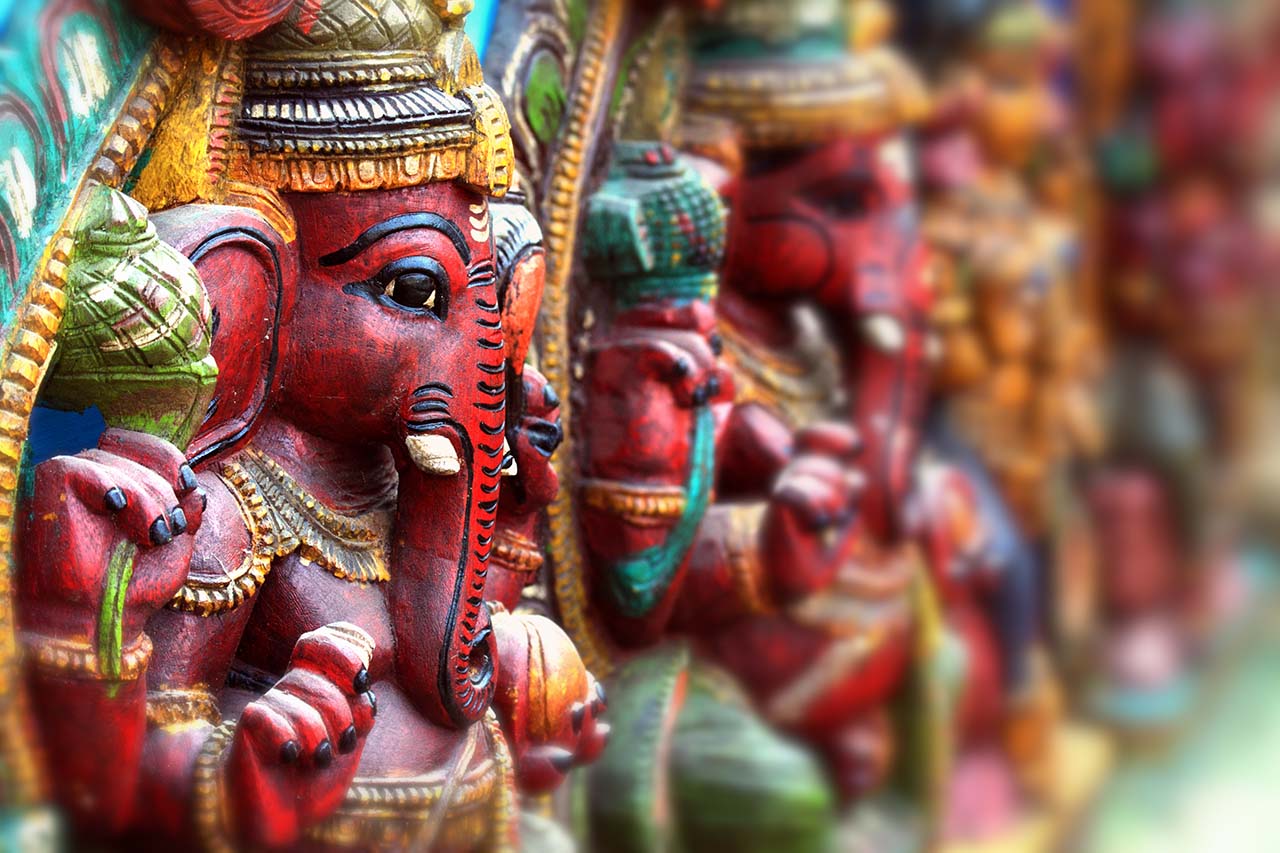 Ganesh pooja
Many Hindu families will begin their wedding ceremony rituals with an invocation to Lord Ganesh, or Ganesha, the Hindu god of wisdom and salvation. The Lord Ganesh is invoked in the hopes that he would remove any obstacles the wedding ceremony might face – anywhere from a few days before the wedding to the actual day itself.

Arrival of barat (vara yatra)
A Barat is usually a long procession that includes a band, dhol, and other drums to accompany the groom's side, (family and friends) as they make their way over to the bride's parents, brother, and other male members of the family. They will greet the bride's family with akshat, tilak, aarti and garlands, and welcome them to the wedding venue.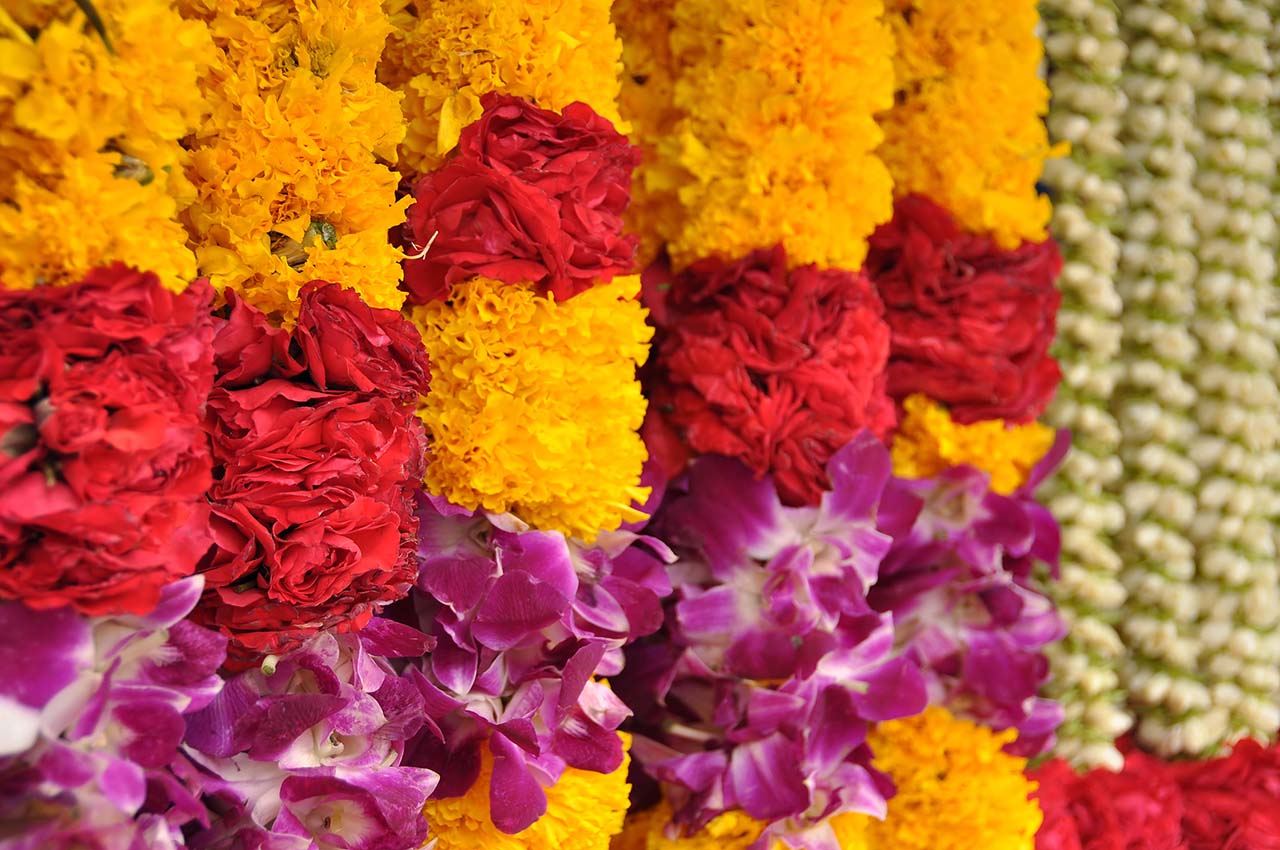 Jaimala ceremony
After the procession, the bride and groom will exchange garlands with each other before proceeding to the wedding ceremony.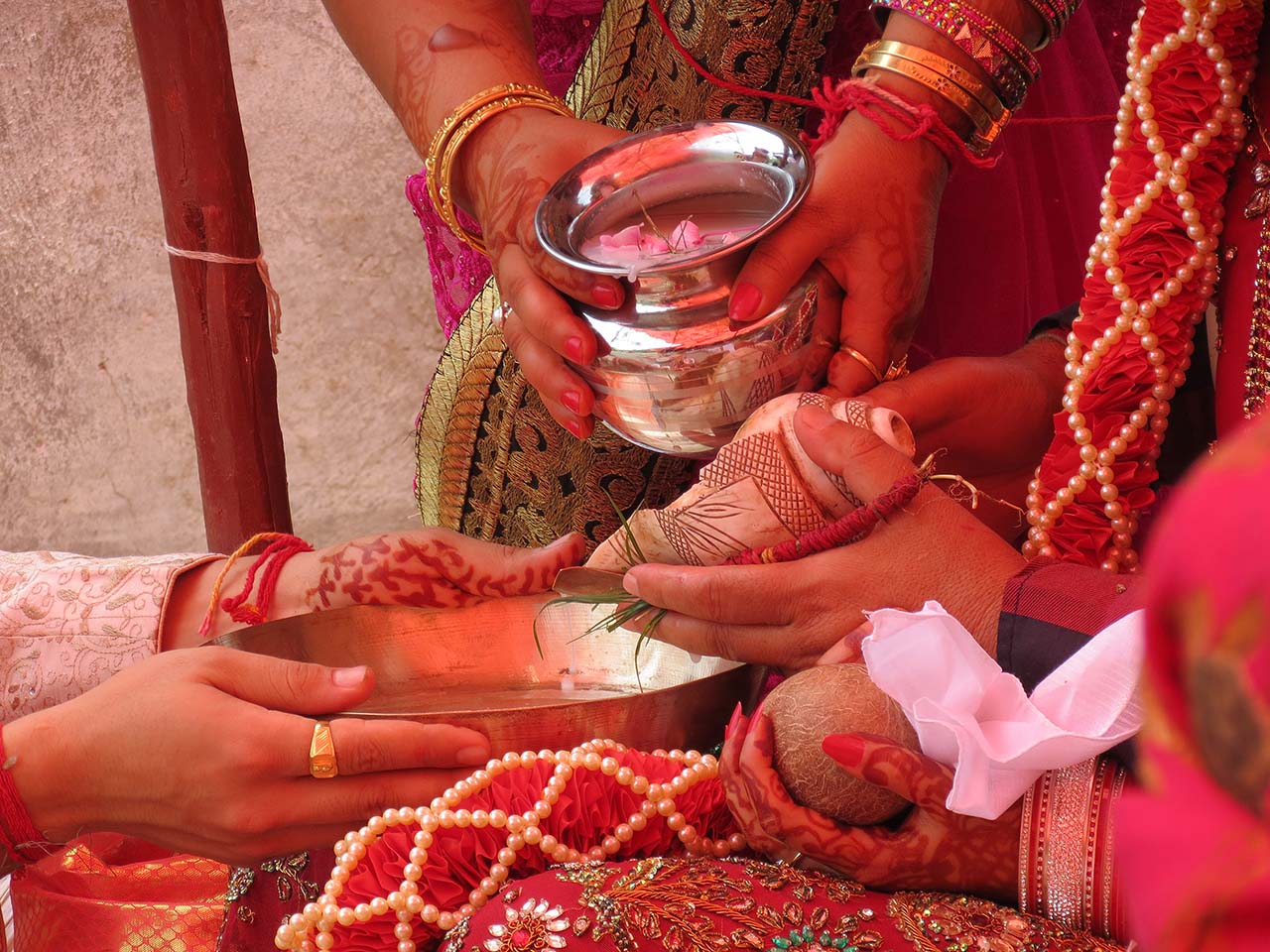 Kanyadan
Led by her brother or uncle, the bride will meet with her parents and waiting groom. The bride's parents will then offer their daughter in marriage in a pious ritual, which involves washing the feet of the couple with milk and water to purify them for their new life together.

Afterwards, the bride and groom will hold their hands out open; the father of the bride will place his open palm onto their hands, and the mother of the bride will pour water over her husband's hand before it subsequently falls onto the hands of the couple.

The Wedding Ceremony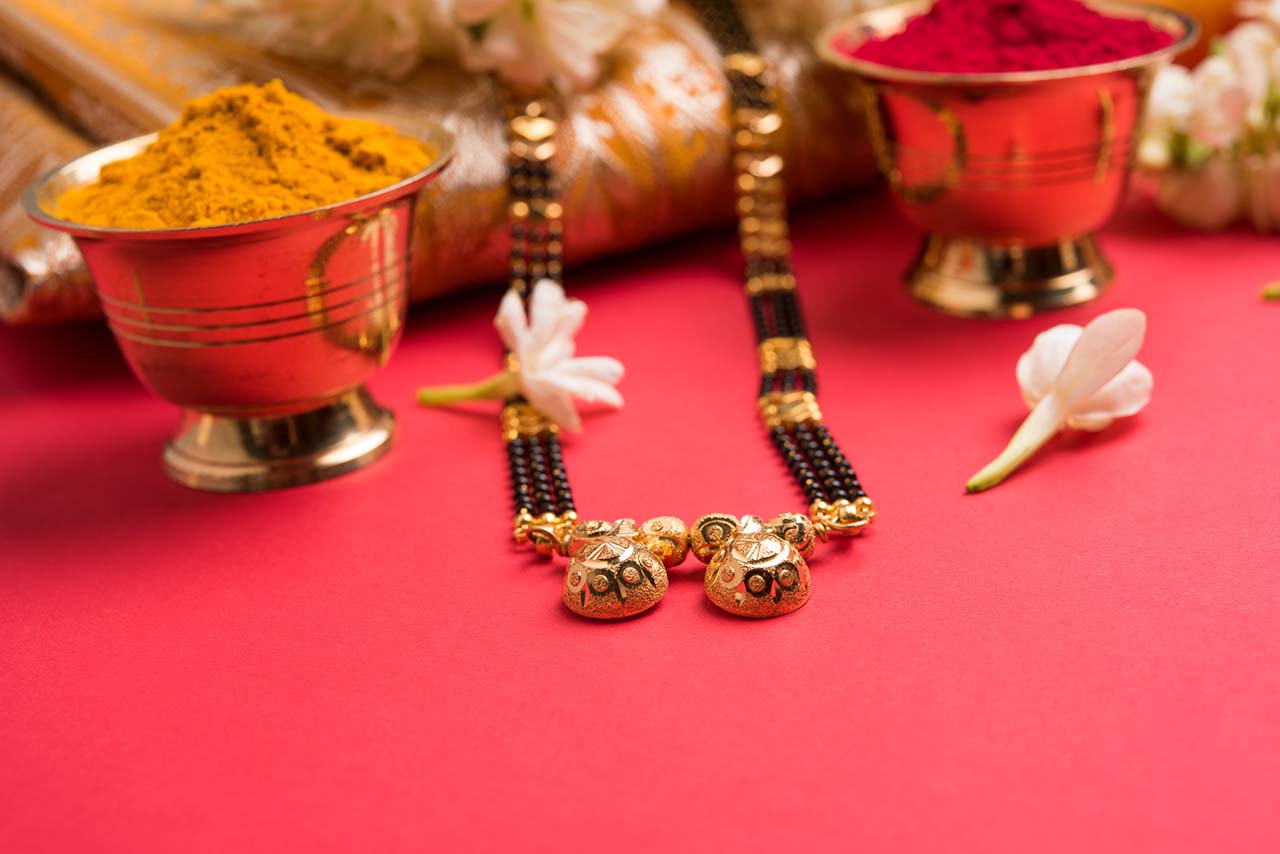 Mangalsutra bandhan and sindoor ceremony
The groom will place a necklace around the bride's neck to symbolise good luck, love, commitment and care to one another for the rest of their lives. He will also apply kumkum on the bride's forehead — an important wedding ritual in Hindu marriages.
Agni
In Hinduism, fire is regarded as a purifier and a sustainer of life. With this in mind, the couple will be seated in front of a holy fire tray where a priest will recite mantras from the Holy Scriptures. The bride and groom will then walk around the fire four times (each a symbol of the four ashrams of life), praying and exchanging vows of duty, love, fidelity, and respect in a ritual called mangalfera.

Saat phere/Saptapadi
The bride and groom will then take seven vows, which will then seal and validate their marriage. This part of the ceremony must be done as no ceremony would be complete without it. These vows are usually spoken in Sanskrit — the most important and ancient aspect of the Hindu ceremony.

Aashirwad
To complete the ceremony, after the couple takes their vows during the saat phera, the bride and groom will then touch the feet of their elders to receive their blessings.