2020 Wedding Trends to Absolutely Rock a Personal & Meaningful Ceremony
2020-09-21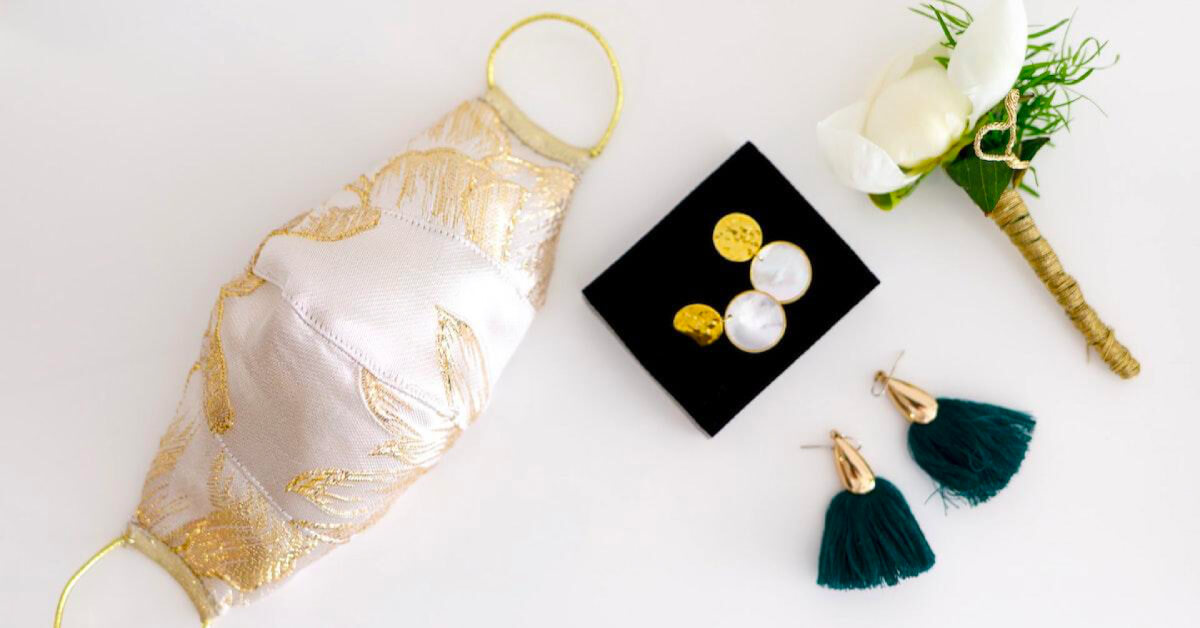 Source: Ricardo Moura on Unsplash
Let's not sugarcoat it. 2020 could have gone a lot better. Yet it has also allowed one of our best qualities as humans to shine greatly – our ability to adapt and make the best out of our circumstances!
Case in point: we're steamrolling ahead with our wedding plans (albeit according to safety regulations), and since we can't throw the biggest, craziest celebrations any more, it's all about how your wedding feels, not how it looks.
Now, in 2020, we're striving to create the most personal, meaningful, and engaging wedding experience possible.
1. "Non-bridal" gowns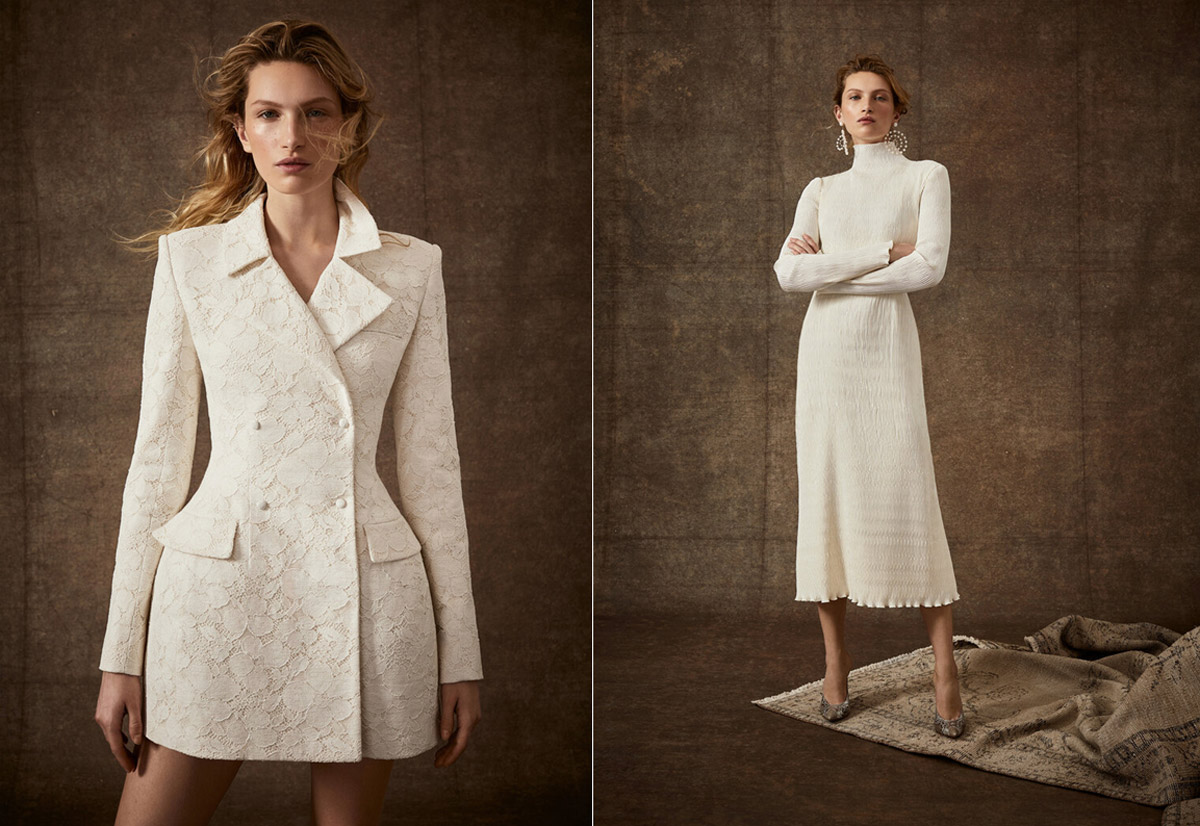 Source: Danielle Frankel
Shifting away from the elaborate stylings of traditional bridal looks, an increasing number of modern brides want nothing more than to look and feel like herself. Brides-to-be that are looking for gowns that are "not too bridal" need not worry – as the new decade begins, the bridal industry is seeing a rising generation of wedding gown designers who specialise in unconventional wedding gowns that are just as beautiful, functional, and able to speak volumes of your personality. Just talk to a variety of gown rental boutiques to find out what unconventional designs they have!
2. Statement veils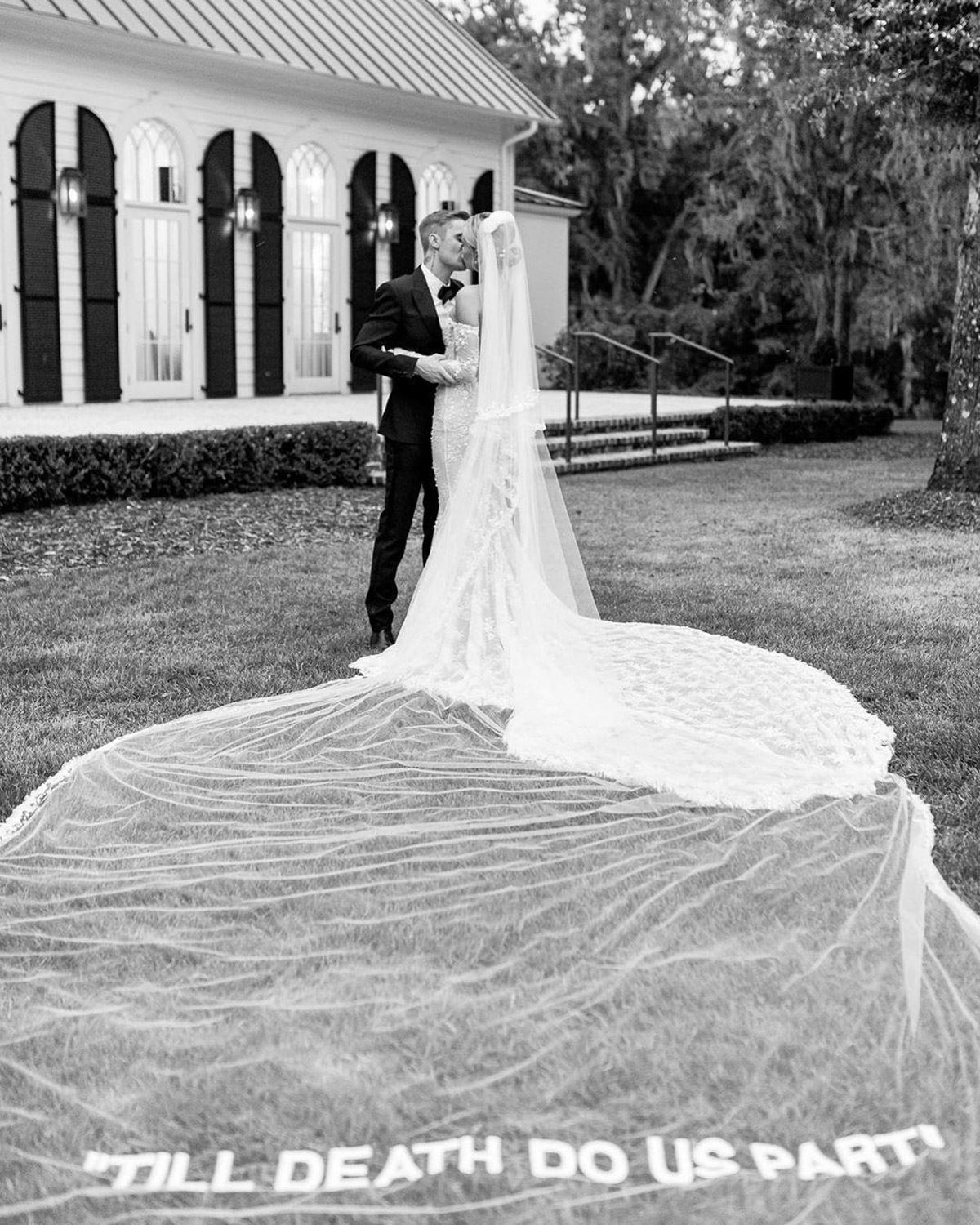 Source: @haileybieber
Couples have been finding all sorts of resourceful ways to add their own twists to wedding traditions for years. However, 2020 has seen the advent of a truly unique spin on a traditional piece of bridal wear – statement veils. From personalised design and messages to monograms and dates, a personalised veil retains its traditional beauty while expressing a bride's individual character, and also doubles as an heirloom piece or keepsake.
3. More than just rings
Gone are the days where a bride-to-be sees her engagement ring for the first time the moment she is proposed to. Many modern couples prefer to pick out their engagement and wedding rings together now because it's supposed to be a ring that both parties love, and other notable trends include a shift away from off-the-rack jewellery towards customised pieces with more depth and soul.
4. Personalised bridesmaids dresses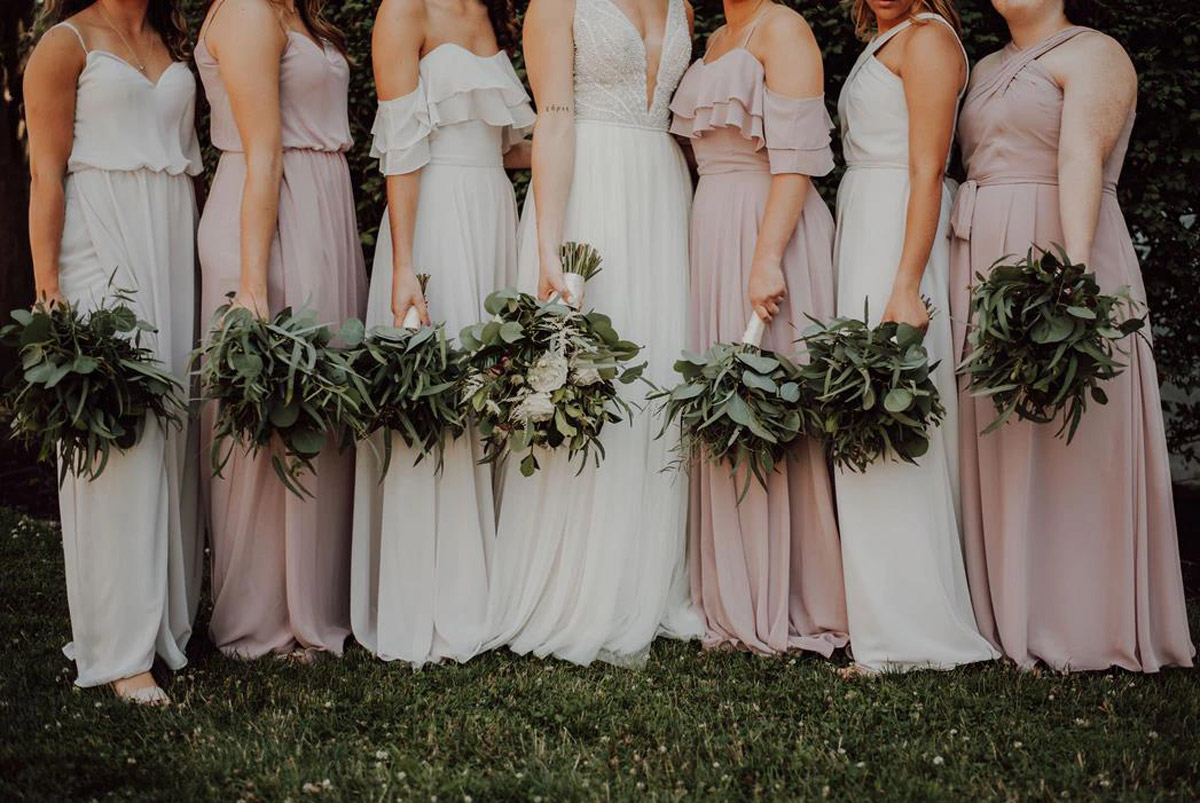 Source: Katelyn MacMillan on Unsplash
Bridesmaids are an important wedding tradition that every bride shares with her closest family and friends. Rather than a one-size-fits-all pastel uniform, 2020 has ushered in an era of clothing that can showcase the bridesmaids' unique personality while fitting in with overall wedding themes. Contrasting necklines, prints, and colours make for tasteful, and more importantly, highly re-wearable clothing.
5. Au naturel hair
Unsurprisingly, the Royal Wedding of Meghan Markle, Duchess of Sussex, and her betrothed, Prince Harry, Duke of Sussex, sent ripples across the entire bridal industry. Amidst a wave of trends set off by the regal occasion is a surge in fuss-free, au naturel hairstyles. A far cry from the intricate braids and interwoven hairstyles that one might be more used to, we see a lot of simplicity and organic hairstyle elements in 2020.
6. Bring on the wedding cakes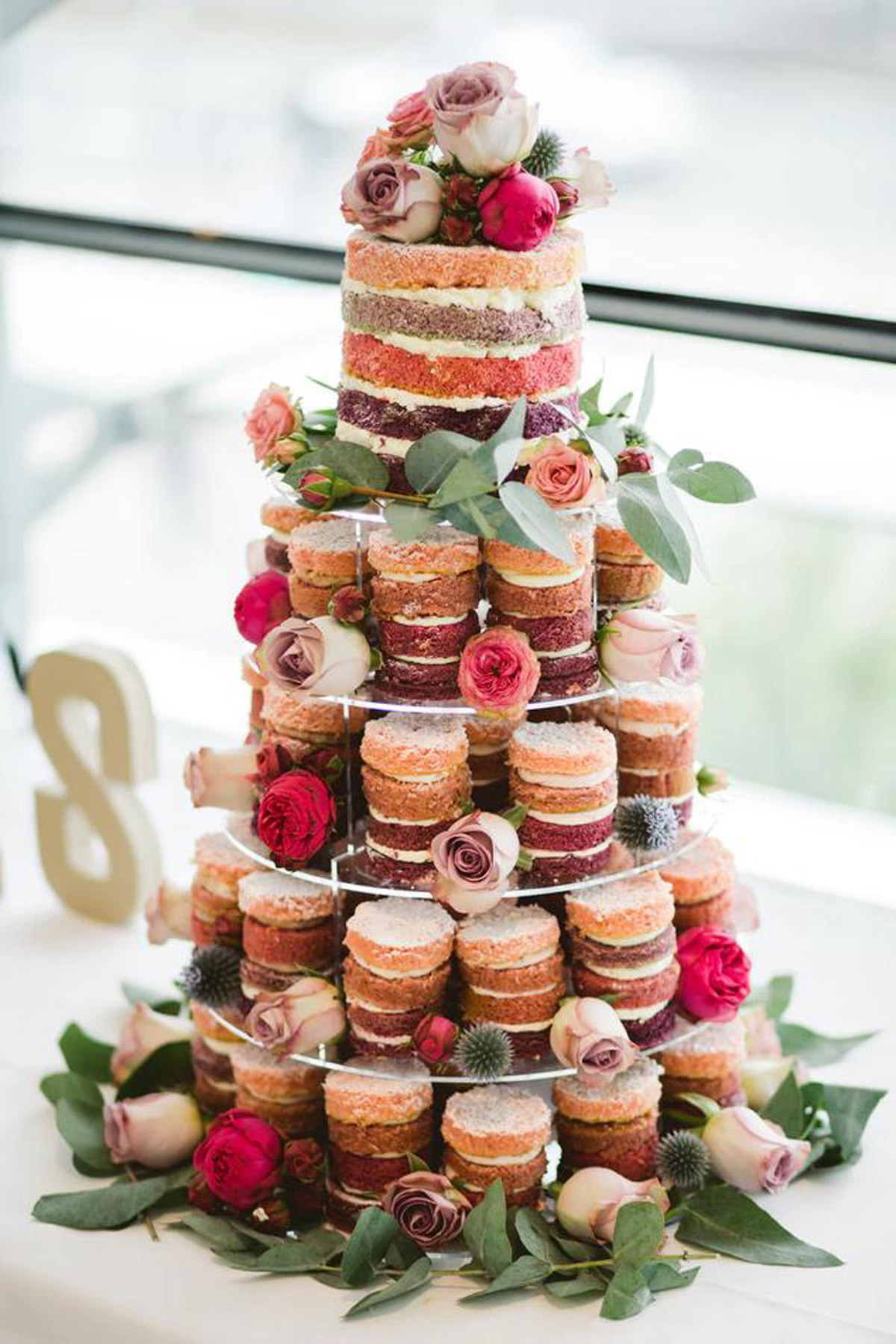 Gorgeous and easy to serve individual portions to your guest!
Source: Thomas AE on Unsplash
Though weddings have seen all sorts of trends come and go over the years, one of the constant favourites that never seem to fade away is the wedding cake. Be that as it may, wedding cakes are far from boring. Breaking away from traditional fondant and fruit cakes, the modern wedding cake comes in a multitude of forms, ranging from the opulent crystals of a geode cake to elegant watercolour-inspired creations!
7. Ambient wedding decor
While wedding decor used to be all about two-coloured schemes and making everything blend with your chosen colour palette, 2020's wedding decor will be all about creating the desired atmosphere, especially since small weddings have been on the rise.
Few can deny the impact that social media has had on weddings; in order to make your wedding more personalised, cosy, and sophisticated, your wedding decor has to be increasingly intricate and complex – think textures, lighting, and more.
8. Sustainable weddings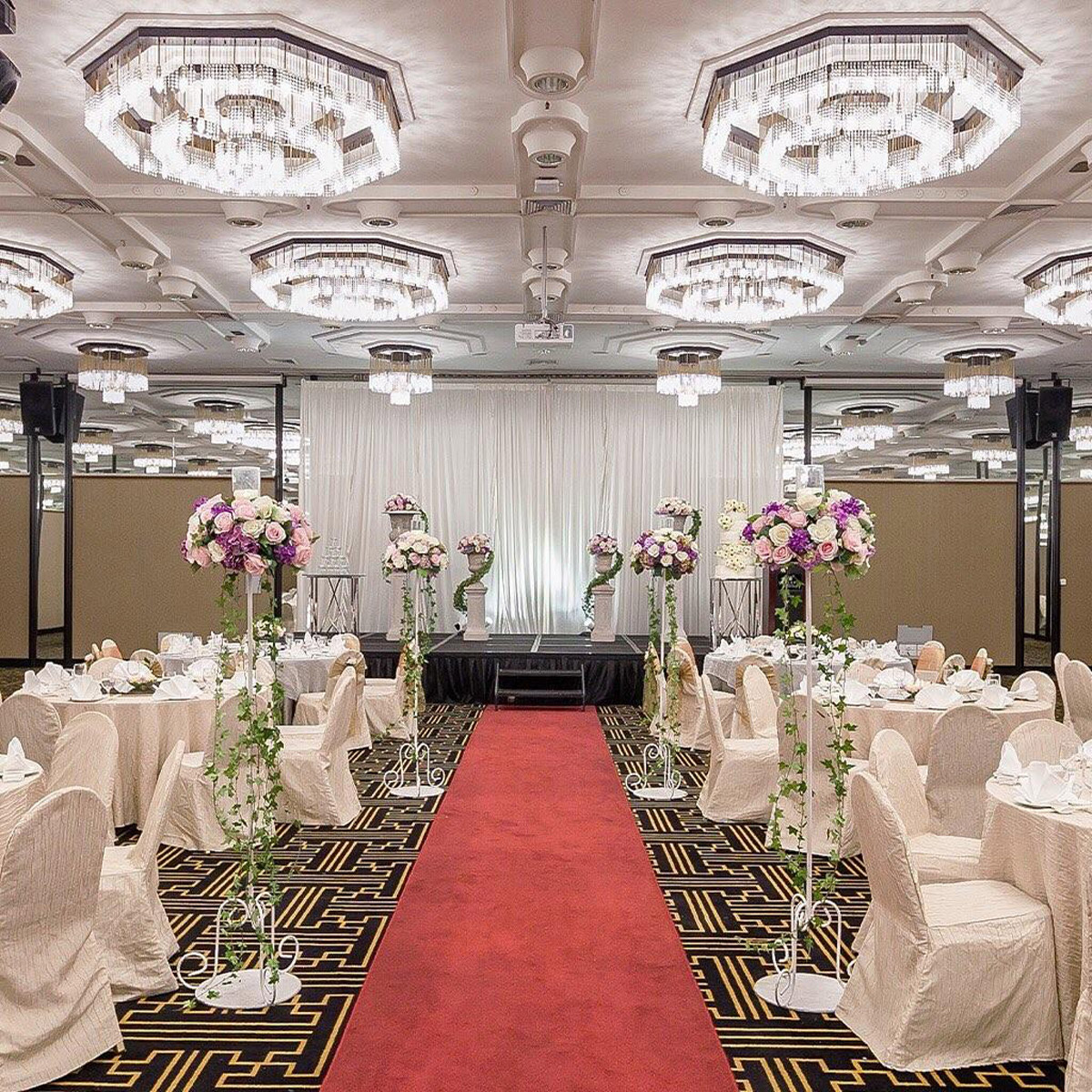 Concorde Hotel Singapore uses energy-saving light bulbs as part of its efforts to go green!
Source: @concordehotelsg
Generally, weddings are not known to be the most eco-friendly of events. As soon-to-be-married couples become increasingly aware of and conscientious in reducing their carbon footprint, sustainable weddings are gaining traction.
Thankfully, many green options don't require a big budget – there are many ways your wedding can become more environmentally-friendly, from switching to recyclable wedding stationery to sourcing for caterers that use organic and local produce, or having your wedding at a green venue!
9. Love blossoms
Sustainable wedding choices can extend into your aesthetic decisions as well – an increasing number of couples are sourcing for local seasonal blooms and wildflowers to use in their floral arrangments and bouquets. Adding objects of significance to your bridal bouquet is also gaining traction to make it all the more personal!