4 Creative Ways to Break That Engagement News on Social Media
2019-08-29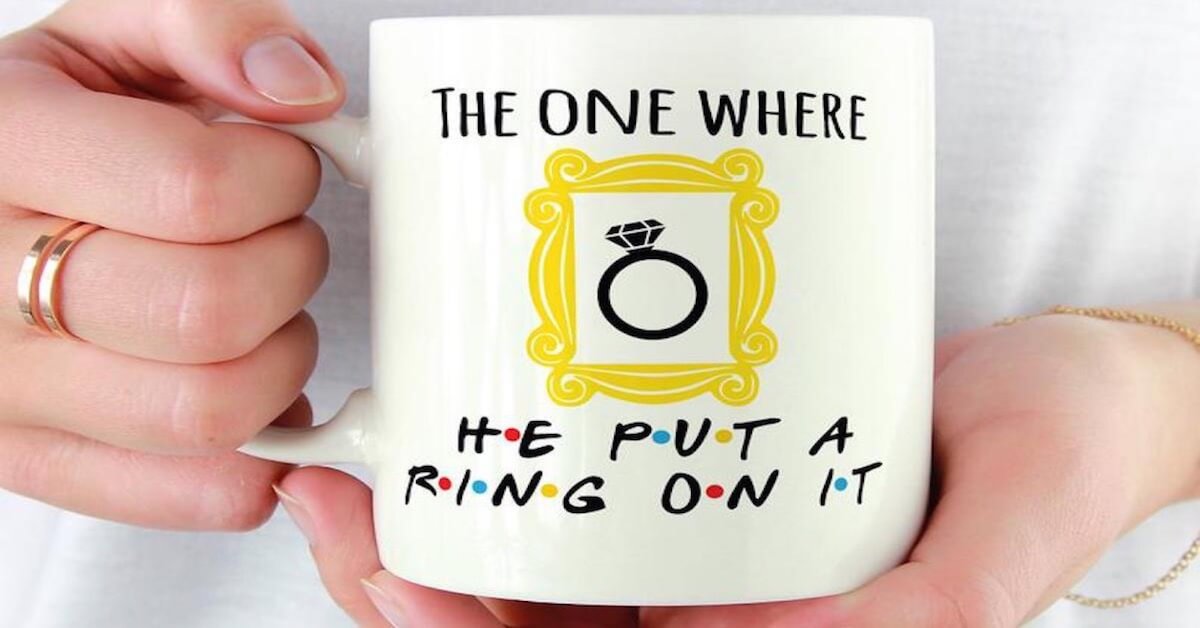 Source: CoconutGarden on Etsy
Getting engaged is a major milestone, so it's only natural that we would want to share the news with all our friends and family. But before you post that Instagram story or officially change your relationship status on Facebook, take a peek at these 4 tips to find out how you can announce your engagement in a fun and creative way!
1. Use a sign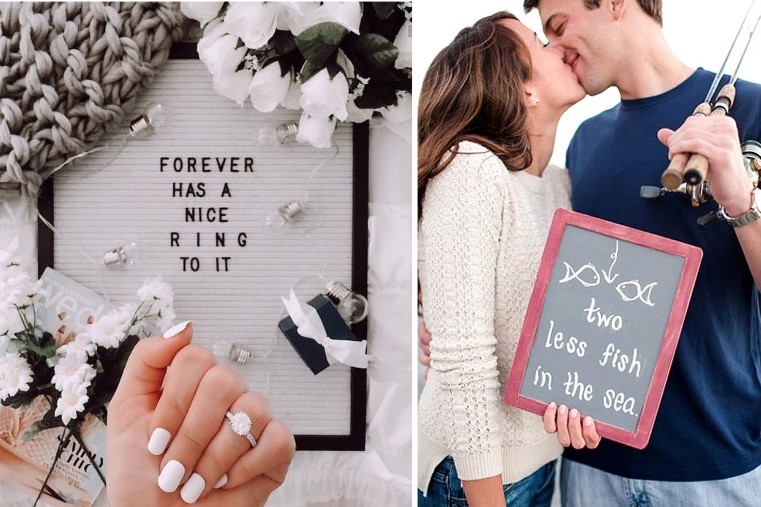 Source: @brittbledsoe and Pinterest
Whether it's a chalkboard or a custom T-shirt, this is a fun and adorable way to grab people's attention and announce your engagement. Let your creative juices run free with a witty or catchy caption, and then pose with the sign to snap your picture!
If you're having a writer's block, here are some phrases to get you inspired:
"Two less fish in the sea"
"Forever has a nice ring to it"
"He stole my heart, so I'm stealing his last name."

2. Add a personal touch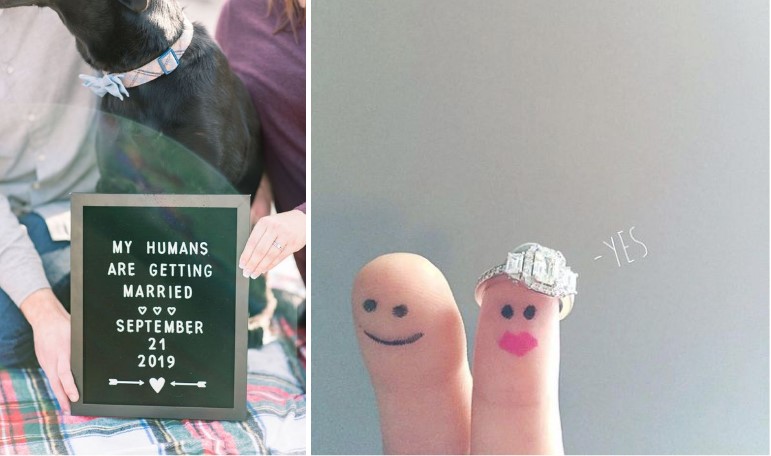 Source: Pinterest
You can also make use of your hobbies, occupation, and interests to make a creative announcement that is uniquely you. A graphic illustrator? Come up with a digital drawing of the two of you. A writer? Spell it out by a typewriter.
You can also visit somewhere that is special to the two of you, such as your first date, and take a picture of the place. This way, you can craft an announcement that is more personal to you and relevant to your love story.
3. The classic ring selfie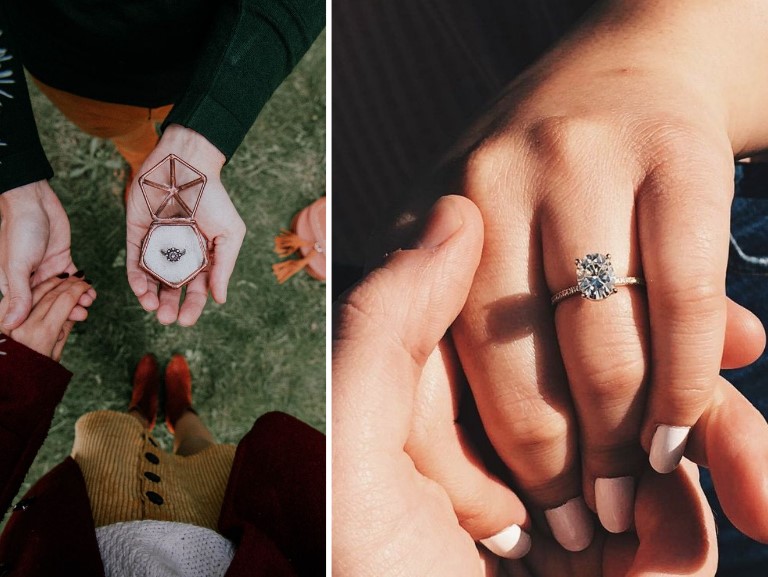 Source: Pinterest
The classic engagement ring snap would also make the perfect social media post, but if you wish to spice it up a little, consider having your fiancé posing in the background, or play around with angles - think flat lays!
4. A teaser into life as a married couple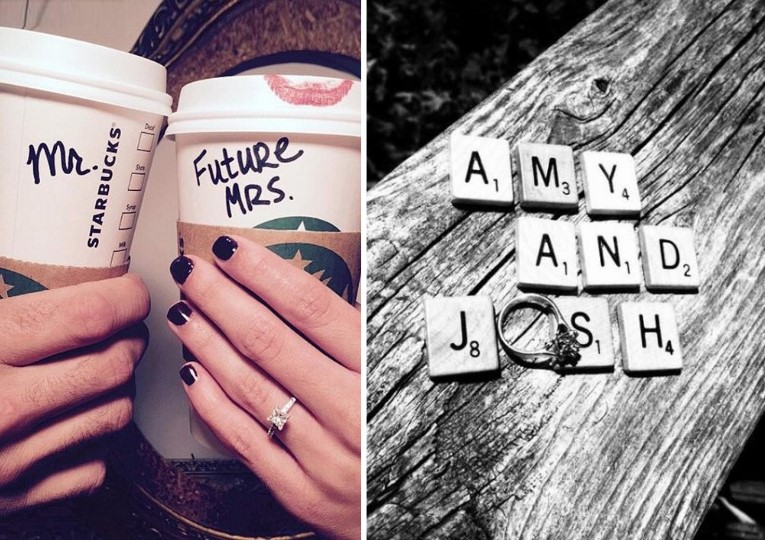 Source: Pinterest
Now that you're engaged, you'll soon be living life as a married couple - so provide your feed with a sneak peek into that! Take photos of the both of you doing married things, like grabbing a cup of coffee on the way to work together, or late-night game nights, and subtly and strategically position your ring in the photos to show off your bling.
For another element of surprise, you can even wait until the day of your pre-wedding photography to post a picture of the photoshoot location as a teaser!