4 Questions You Must Ask Before Renting A Wedding Dress
2023-03-30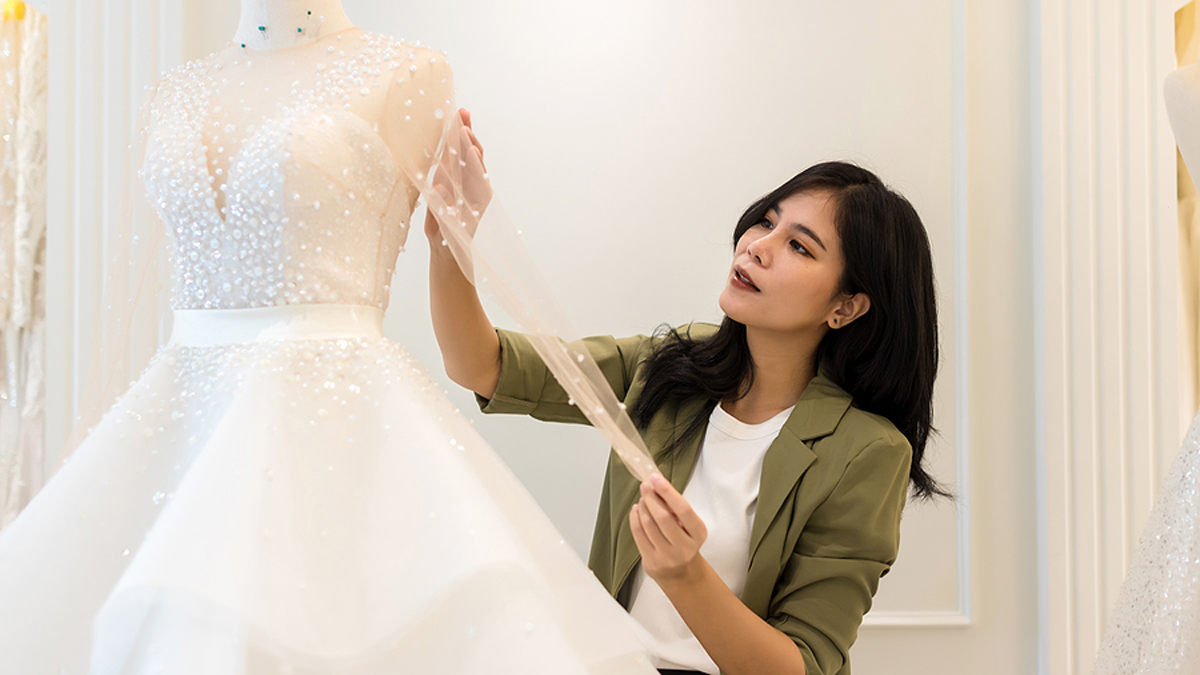 Selecting a dress for your wedding day is a crucial decision that requires plenty of consideration. With an endless range of options, finding the right dress for your special day may certainly take time. One essential part of this process is deciding how you'll procure your wedding dress. The renting versus purchasing debate is a dilemma that many brides face, as both of these options come with their respective pros and cons.
That being said, if you're specifically after the cost, then wedding dress rental is your best choice since it's significantly cheaper than buying an entirely new dress. However, the cost is not the only thing you must consider before making a decision. To help you decide whether rental is the right option for you, here are the most important questions you should ask before you rent a wedding dress.
Question #1: Is your preferred wedding dress available?
Availability is one of the essential factors you must take into account before deciding to rent a dress for your wedding. In Singapore, evening gown rental is in demand, but it's not as popular as purchasing. Therefore, your options are likely to be more limited if you choose to rent rather than buy a dress. If you have a particular dress design in mind, there's a possibility that you won't be able to find what you're searching for available for rent.
Question #2: What's the cost of renting, and are there additional fees?
Opting for the rental option can mean scoring a designer gown at a fraction of its original price. This is considered one of the biggest advantages of dress rental. While plenty of gowns cost thousands from a boutique, rental can take a zero off such a number. Hence, if you have a limited budget for your wedding, renting your wedding dress may be your wisest choice.
However, aside from the upfront rental cost, there are other factors you need to consider when renting a dress, such as pressing, shipping, and post-wear cleaning. Some of these might be part of the rental price already, but it's best to ensure that you understand what costs will be considered extra, so you'll not be burdened with hundreds of dollars' worth of fees afterwards.
Question #3: Can alterations be made to the dress?
Sometimes, you might like the design of a wedding dress, except for a few details. In that case, making alterations to the existing dress would be the most cost-effective option instead of buying a whole new dress. However, there are dress rentals that don't allow alterations. As such, it's important to ask the rental provider whether or not they allow alterations to be made on your prospective wedding dress before entering into a deal.
Question #4: What's the timeline for the rental?
Timeline is another necessary factor you should consider before deciding to rent a wedding dress. The last thing you would want is to be obliged to pay extra hidden fees for holding onto your dress rental for too long. Hence, before saying yes to a rental, be sure to ask how long or quickly you have to return your rented gown so that you can plan accordingly. You can also ask the rental provider how much they charge for gowns that are returned late.
Conclusion
Without a doubt, there are many benefits that come with renting your wedding dress. However, just as with purchasing a new dress, there are also some disadvantages to renting a gown. To ensure you get the best value out of your rented wedding dress, don't hesitate to ask the rental provider about the availability, cost, flexibility, and rental timeline. This way, you can ensure that dress rental is the right choice for you.
If you're searching for the most reliable and cost-effective wedding dress rental in Singapore, Blissful Brides is here to help you! Blissful Brides is a trusted wedding guide that offers comprehensive packages covering everything you need for your weddings, such as bridal gown rentals, venue booking, and photography packages. We also provide assistance in carrying out Chinese wedding customs, such as Guo Da Li and Si Dian Jin. Get a quote from us now, and let's plan your blissful wedding!